Hello girls! Time for a new update on the best brands for the perfect boho look! I often get asked what I'm wearing or where I shop so It only seems fair to share it with you. So without further ado, these are the 11 hottest Ibiza style labels for you to discover!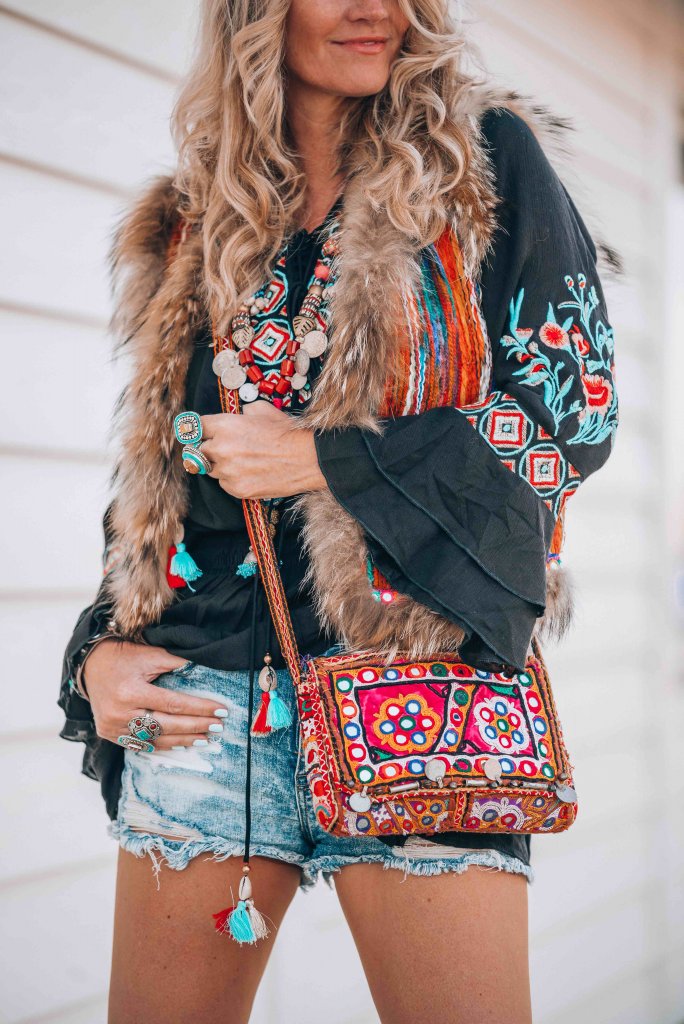 Italian boots at their best! This Ibiza style brand make the most outstanding collection every year. Think turquoise, tassels and rich prints. My personal favourite for this season is the Arya Primus Wedge Boot. It's super comfortable and so easy to wear under a dress or shorts. El Vaquero ships worldwide!
What would Ibiza be without Emonk Ibiza? This brand has such a unique style you will recognize them everywhere. Their fringe bohemian sandals are every's boho girl dream or try to get your hands on a pair of boho sneakers. You can find Emonk Ibiza on Las Dalias Hippie Market or simply shop online.
Fiorino
If you are visiting Las Dalias Hippie market this is the first place you should go to. The Fiorino pompom tunics are so super cute I try to collect a new one every year. If you are not going to the island soon you can also shop them online via Ibizatrendy.
This beautiful Dutch designer mixes the perfect Mediterranean style with a bit of Indian vibes. After spending much of her youth in Bali she finally touched down on the island of Ibiza with her own fashion brand. If you like to stand out this is the brand for you! Check here for selling points.
If you are looking for a one stop Ibiza shop this is the place to be. Holding the best Ibiza style brands all under one roof and world wide shipping this is the first place to find the best collections. Their vintage flower skirt is the number one must have item this summer!
Another fabulous shoe brand from Italy. With their famous moccasin style boots and outstanding designs, they catch that perfect island vibe. You can find Karma of Charme in Ibiza Old town or shop online.
Click here for the best places to stay on Ibiza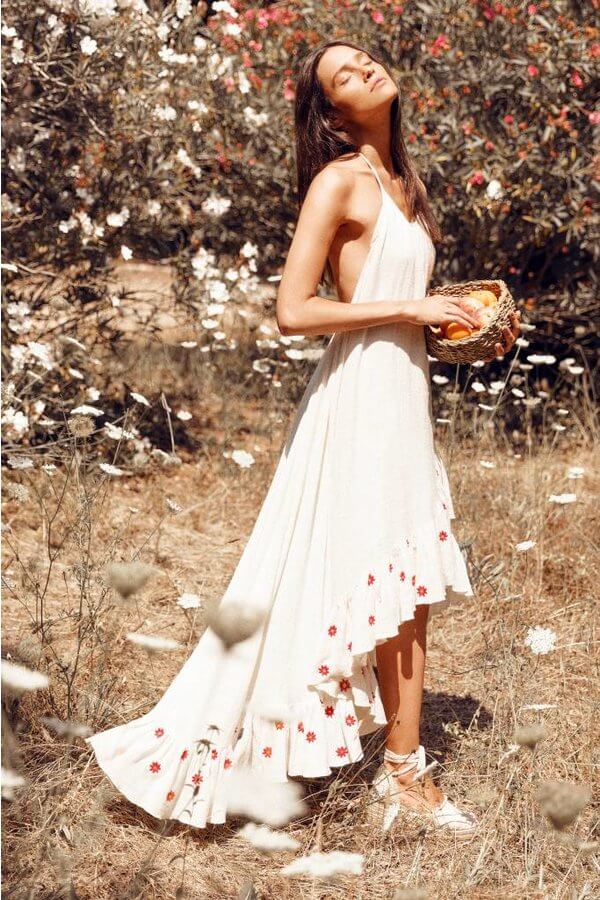 Sundress
One of my personal favorites! With its bold Ibiza style designs, Savage Culture is the one to look out for every season. Have a look at their embroidered beach dress or their collection of coats! If you are having trouble to find the right bohemian look in winter, this brand makes the perfect cold weather collection too!
With love from France! This romantic bohemian brand is perfect if you like a more boho chic look. Worldwide shipping girls! You can also follow Sundress on Instagram for more inspiration!
Oh la la. This Spanish brand just seems to know what you are looking for this summer. Lots of tassels, brightly colored dresses, and the most fabulous embroidery. If you are looking for something different this is brand for you. You can also follow Tarifa Soul on Instagram for more inspiration.
If you are looking for the right island vibe you will absolutely love this brand! Think soft fabrics and feminine dresses and tunics which are all perfect for the beach. You can find the entire collection of Valerie Vain at BlueCo.
There is just no way you can leave the island of Ibiza without paying a visit to the WorldFamilyIbiza store. Their bags are a true must have for every boho girl. Bright colors and the most amazing designs. These bags don't come cheap, but they will last you a lifetime! You can find them Las Dalias Hippie market or visit their store in Barcelona.
Hope you enjoyed my list of the 11 hottest Ibiza brands out there! Did I miss I brand? Drop me a comment below and inspire me!
With love & light
Yvon