Why Pinterest?
Unlike Instagram and Facebook, Pinterest is the ultimate search engine. This platform is full of people looking for inspiration, looking for things to do, to try and let's not forget to buy. Over 250 million people use Pinterest every month with almost 50% of those followers coming from the U.S. You can create your own business account for free and start promoting your blog in less than 15 seconds! So what are you waiting for?
Since I saw the power of Pinterest my blog traffic has more than tripled with more than 80% of my blog views now coming from Pinterest. Not from Instagram, not from Facebook, but from Pinterest. Now I have over 2,5 million views per month and the number of followers is increasing daily.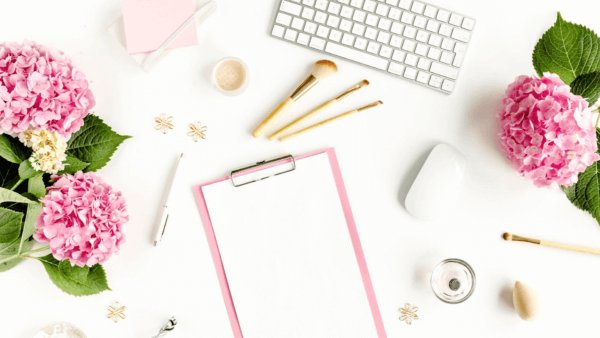 Time to grow your Pinterest like a pro
So how can you use Pinterest and to grow your blog or business? Follow these 9 easy steps that worked for me!
How to start? Step 1 OPTIMIZE YOUR PROFILE
Add your profile picture and try to choose the same photo you are using for all your social media platforms.
Write a bio that is rich in keywords to describe your blog/business (tip you can add up to 30 characters if you edit your name on the web, but up to 65 if you edit it on your mobile)

Step 2 CLAIM YOUR WEBSITE
You want your Pinners to know you are a trustworthy source. Follow the instructions from Pinterest to get your blog ready. If you don't feel comfortable uploading a metatag to your website ask your designer to do it for you. Once your website has been claimed you will see a small approval sign next to your website link. (see picture above)
Step 3 Install the SAVE BUTTON
You want to make it easy for people to share content from your website to Pinterest. You can edit this button to your own liking to match your brand. Follow these easy instructions from the Pinterest Help Centre.
Step 4 ENABLE RICH PINS
This a really important one. With installing RICH PINS the story description from your post will automatically appear in the PIN description. There are 4 types of RICH PINS; Product, Article ( the one I use), Recipe and APP (works only with iOS). Depending on the content of your blog see what works best for you. Most bloggers will find it easy to use the Article Rich Pin. If you have an online store the Product widget is more for you.
How to install? All you need to do is to paste your website link into the validator. You only have to do this once and your whole website is ready to go.
STEP 5 USE KEYWORDS FOR YOUR BOARDS AND PINS
Remember Pinterest is a search engine and not a social media platform. So in order for people to find what they are looking for, you need to add relevant keywords to your board description and pins.
How to find the right keywords for your brand? Simply type your main focus word in the search bar. For me, that would be BOHEMIAN. Pinterest will now show you all relevant keywords for you to use.

STEP 6 CREATE RELEVANT BOARDS
Your boards should be a reflexion of your blog or brand. Create boards that relate to your niche only. Once you have your boards set up make sure to add keywords to the titles and your descriptions. Your main picture should be a reflexion of your board content.
STEP  7 HOW TO SCHEDULE YOUR CONTENT
Although I still like to add PINS manually, 80% of my PINS are scheduled through TAILWIND. When I have a new blog post out or simply when I spot a blog I find worth sharing I will use TAILWIND to do most of the work. On average I have about 800 PINS scheduled in advance, so when I'm travelling I don't need to worry about my PINTEREST content. Simply choose your timezone, choose how many pins you want to share daily and your weekly pinning schedule is ready! 30 pins a day are enough. Don't overdo it. IMPORTANT: You should share 80% of your own content and 20% of the content you find with other users in your niche.
STEP 8 JOIN GROUP BOARDS OR TAILWIND TRIBES
For people to find your content easily it's important to join group boards or tribes. Why? Because your content will be seen and shared by more people, which will give you more repins. How to find a group board? Simply look for your main keyword on PinGroupie.com or look for your best tribe to join on Tailwind. Always look for a group board or tribe with high activity and a number of members. The number of group boards you can join is endless, but I do advise you to keep your number around 10 to keep a good overview. If a board is showing less activity simply leave it otherwise it will only harm your pins. The number of tribes you can join on Tailwind depends on your plan. 5, 10 or unlimited. REMINDER: every board or tribe has its own set of rules. You should be careful and respect those rules.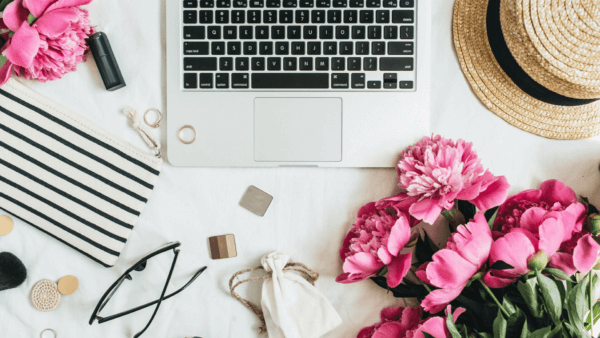 TIP 9 HOW TO CREATE THE PERFECT PIN
Use CANVA to create your best graphics. It has loads of free images, fonts, free templates, and icons and is super easy to use.
The best size for your images and design graphics are 600 x 900 or 600 x 1260.
Add a layover text.
Keep your branding in mind when creating your pins.
Use your own blog pictures or use high-quality stock photos for the background.
Add a white block with transparency behind the text.
Add the text and mix fonts, use up to 2-3 fonts per pin. Canva has some very nice text presets for you to use.
Add your logo or your website name at the bottom.
Download and schedule it to Pinterest.
Once you have created your own set of Canva templates you can simply use them over and over again by simply changing the picture and the text.
If you aren't using Pinterest right now I hope I've changed your view on this amazing search engine it really is. Looking for more tricks and tips on how to grow your Social Media like a pro? Check out my latest blog on these 3 boss babes for more insider tips.
So friends, happy "pinning" and don't forget to follow me on Pinterest here! I'll be sharing some more tips on how I grew my Social Media soon,
XOXO Yvon
Ps: Don't forget to sign up for more tips and tricks here