Home decor to love
Hi there, sweeties! Hope you're having a wonderful week so far! After traveling almost nonstop for the last couple of months it feels so good to be spending some quality time at home. With the days getting shorter I always get that urge to redecorate my home and bring in new colors. Suddenly the cool summer shades don't seem to work anymore so bring in the warmer colors. As I don't want to redecorate my entire home, just updating the accessories will also give the living a completely new look. I find that simply changing some of the accessories can give your home a whole new look.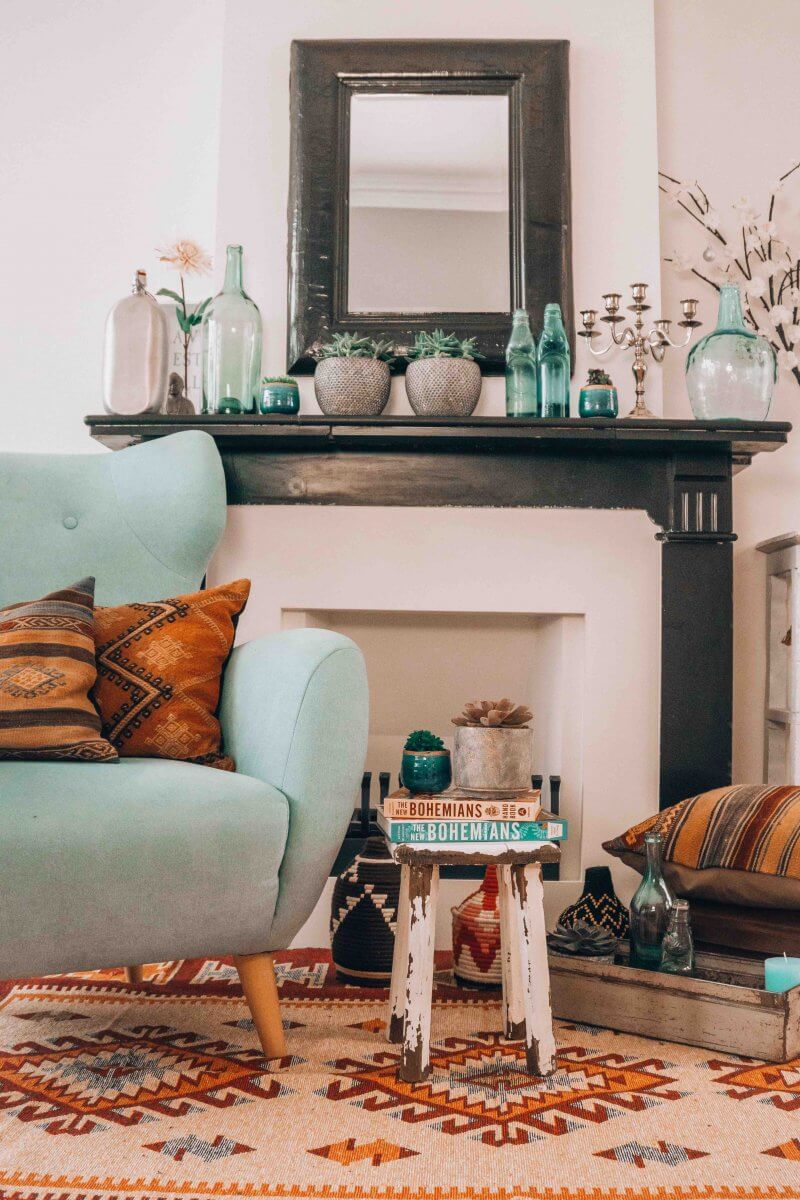 Where do I get my inspiration from? I love to wander around at home & garden stores, but a much easier way is to simply go online and check for the latest trends. One of the best places to shop and find one-of-a-kind-pieces are the Etsy home decor shops
Vintage French wine bottle
White vintage side table by BodaciousOld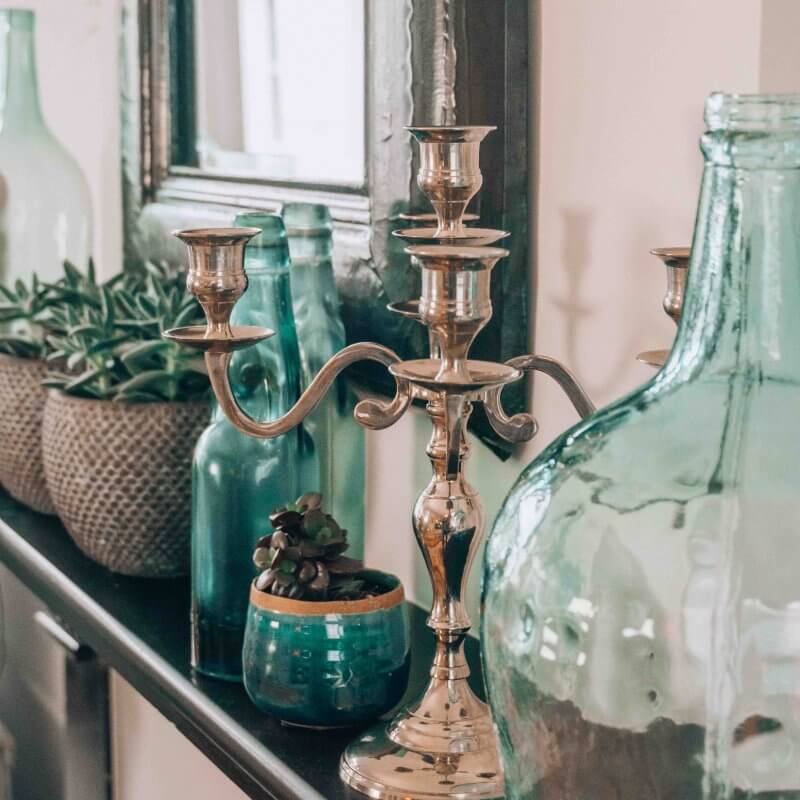 Vintage love on Etsy
With just a click away you can find the most amazing and unique items for your home without leaving your couch. Now that sounds good right?! Even more, I love supporting small home decor shops with each their own unique style and specialty.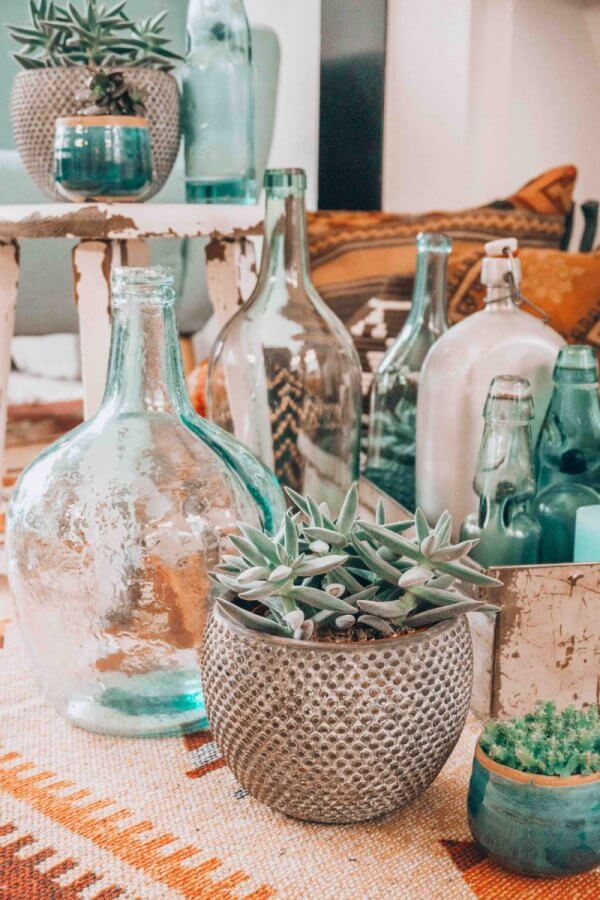 More bohemian decor ideas for your home
No matter what you're looking for, that dream catcher you have been looking for for ages, or that Moroccan-style carpet you need for your patio, Etsy is simply a great source of inspiration. Just select the country you want your shipping to come from and start browsing. Perfect for those cold winter nights when you feel like not leaving the home! For this makeover, I focussed on the colors vintage brown and olive green with blue to create that cozy autumn/winter feeling. As with my fashion trying to find vintage items is always a must for me. I just love it when that little table or that old green French bottle comes with a story. It just makes it more special.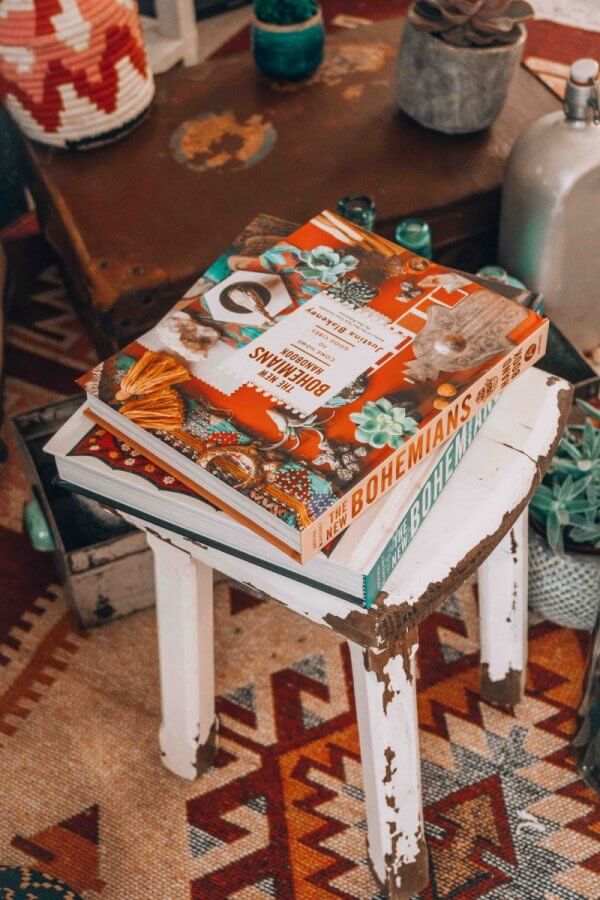 For the carpet and the pillows for this look, I chose some really warm vintage colors. The pillows come in a kilim print as you see very often in Morocco. The handwoven kilim rug has a more Southwestern print. Just adding or changing your rug in the living room I find the easiest way to rejuvenate your room. And the best thing about these carpets is that they are reversible! Just pick your favorite side for the season and you're done.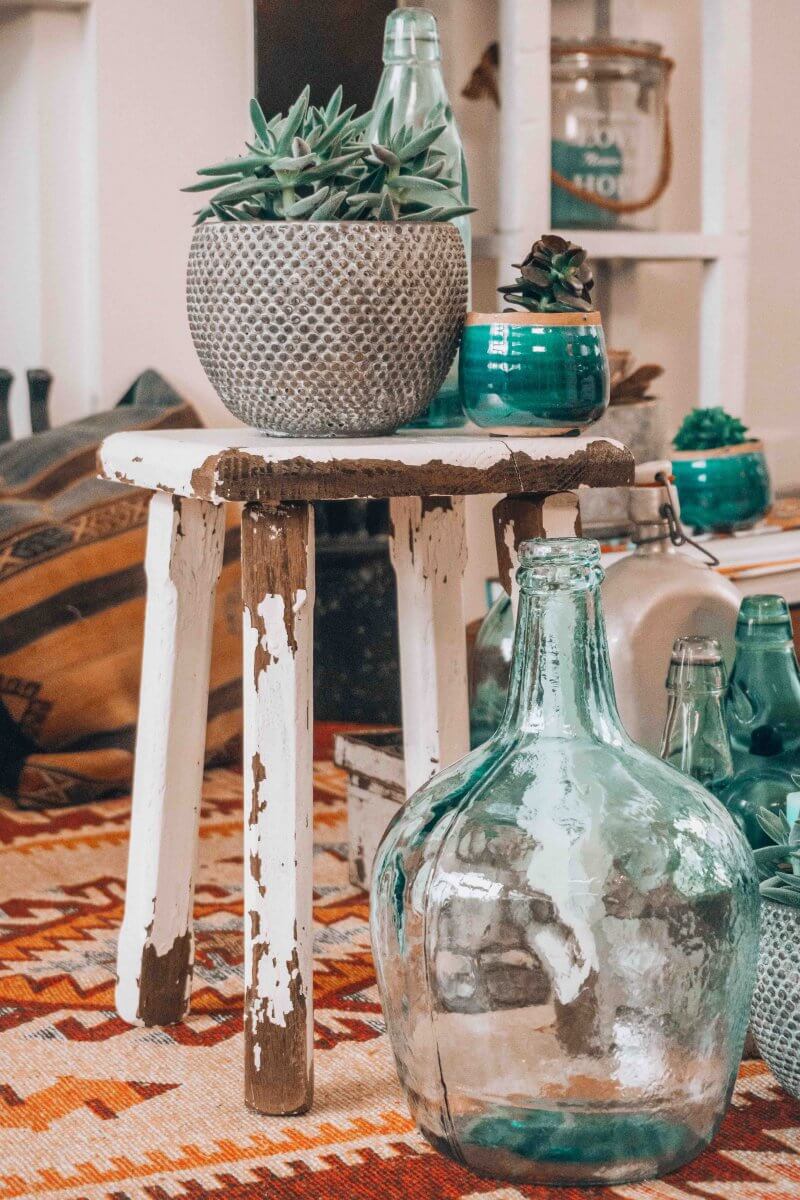 Where do you love to get your home decor ideas from? I'm sure you have a few favorites of your own. Drop me a note and let me know!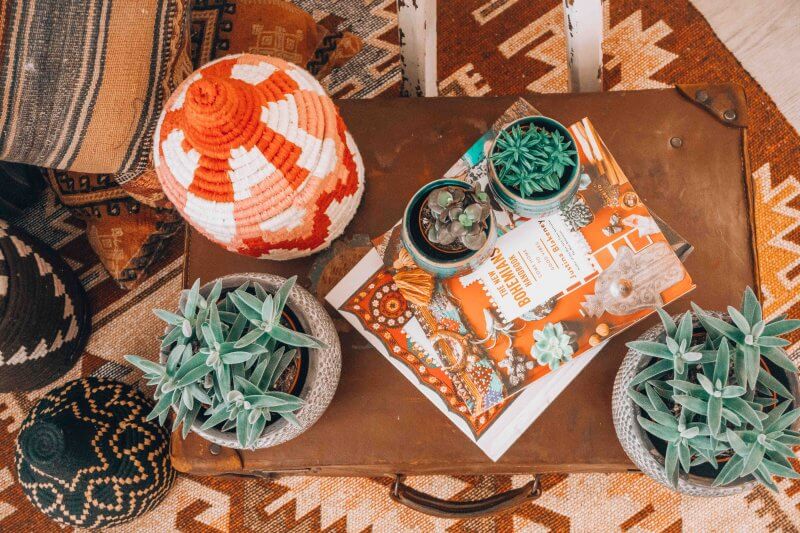 See you next week and stay tuned for more bohemian decor ideas!
With love & light,
Yvon
Southwestern rug | Kilim pillows
ps: don't forget to sign up for my weekly newsletter for more bohemian news
Thank you to Etsy for teaming up with me on this blog and giving me the creative freedom to style and create my living my own way
All accessories from this blog are from BodaciousOld and TheKindreds. All items are vintage, unique, and one-of-a-kind. Please check with their Etsy shop for similar styles.