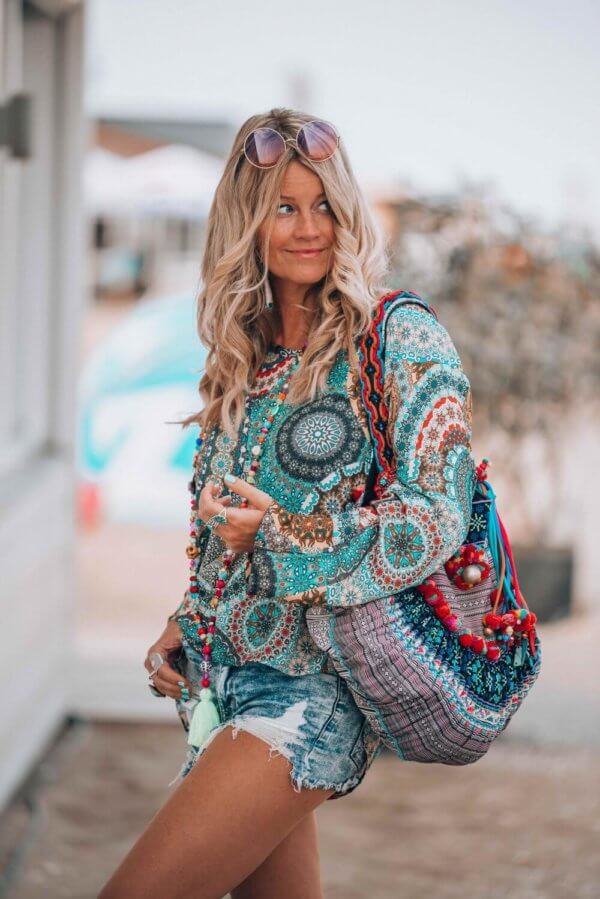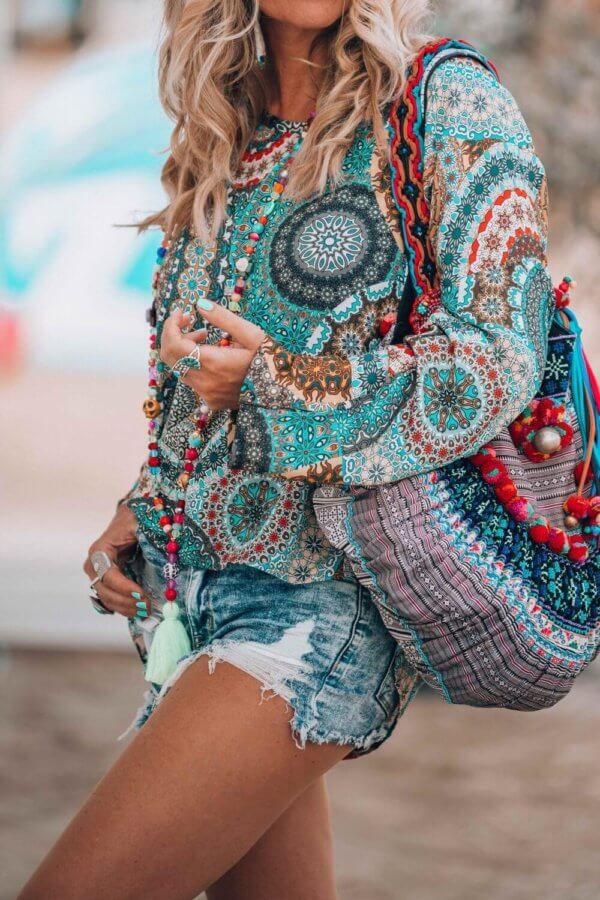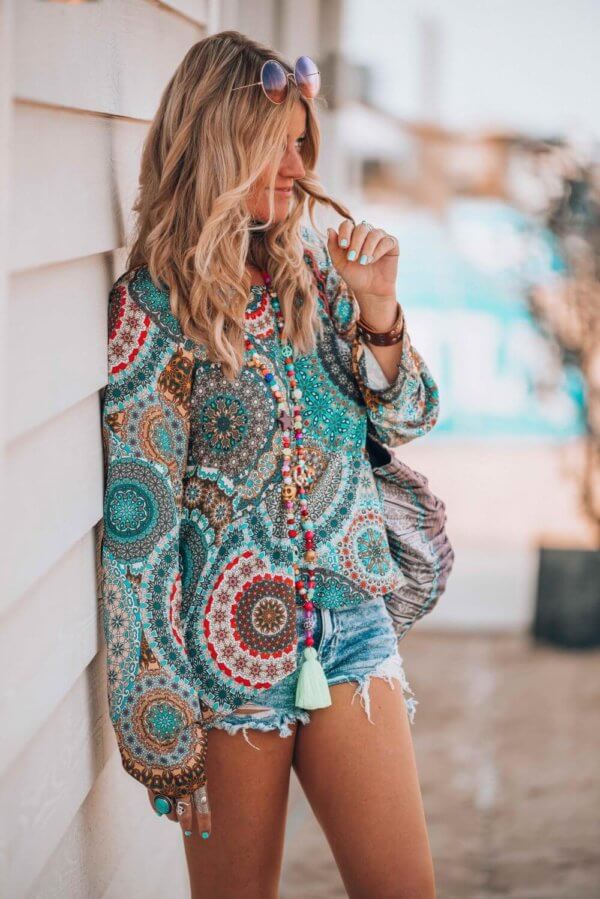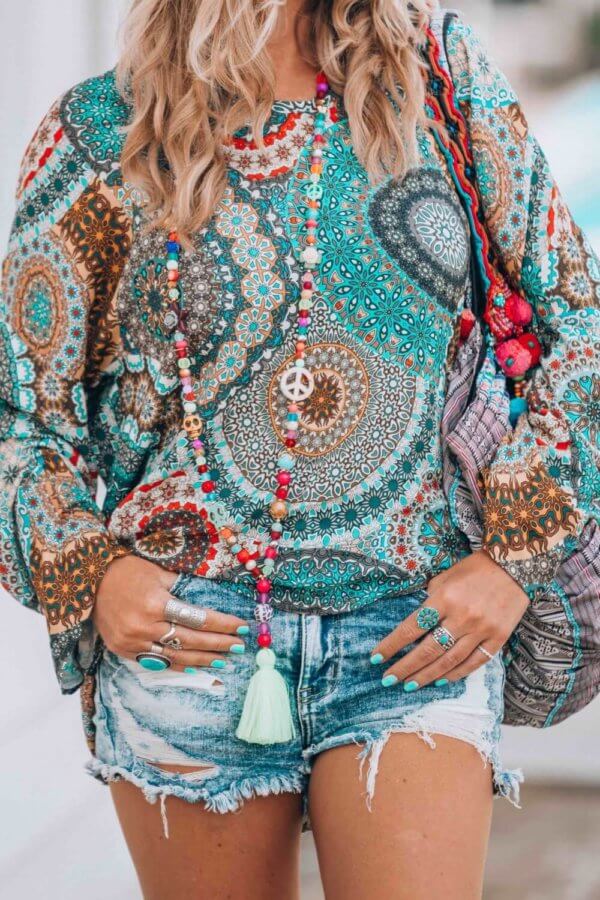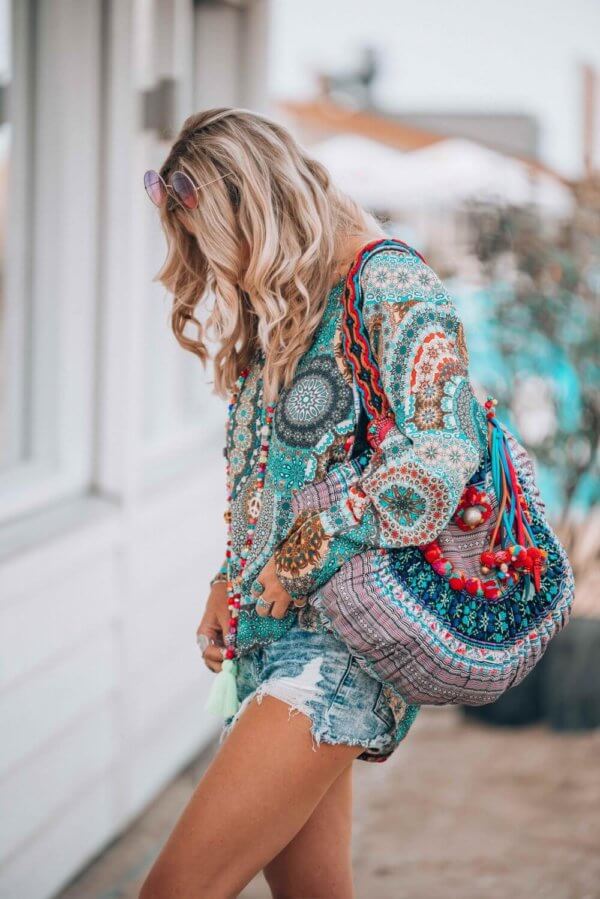 Mandala Top | Festival Shorts | Boho Bag | Necklace
Hey, lovelies! Going through the second heatwave this summer makes me escape to the beach most of the evenings. As living in the city makes you melt it's so nice to live only a short drive to the beach. And it's also the only place where I'm still able to do a shoot!
no products
For this look, I wore a new colorful bohemian tunic by Chantal B. A new brand I discovered from France. The half moon boho bag I bought from the hippie market Las Dalias this spring. I've taken this bag everywhere this summer and now I regret not buying an extra one in a different color! Remind me next time I go to Ibiza to shop for an extra one!
The shorts are my all-time favorites! I found them on my Boston trip at American Eagle. They are super stretchy and high waisted which I love. They were in the sale so I got 5 pairs at once! haha. But with this crazy summer, it's all I've been wearing.
Do you love this look? Isn't this tunic just a total must-have! Drop me a note and let me know! Love to be in touch!
With love & light,
Yvon
Did you sign up for my weekly newsletter already? Click here