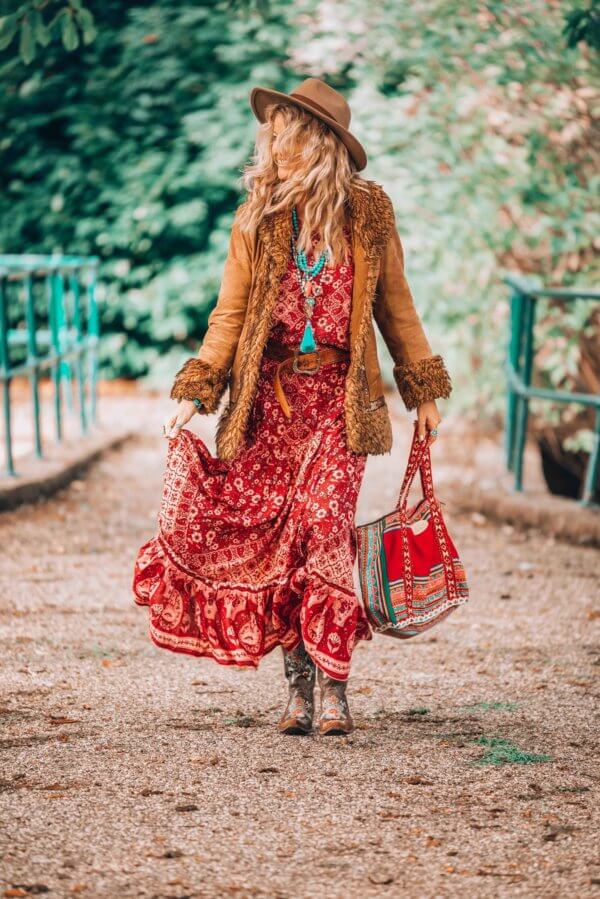 Hi, lovelies! Fall is finally upon us! Deep down I'm a Summer girl, but I'm also super excited to try out all the new colors and prints that we are seeing in the shops right now. I love shopping for warmer styles and deeper colors, because of the fun it gives me to mix different prints and textures.
I often get the question of how to style your boho look for the colder days? Well, even for me that's something hard. When it's not super cold and the rain allows me I love to still wear my maxi skirts with boots. I have a few thick vintage coats I like to wear the whole cold season round.  Even when you have to change your skirt for jeans a vintage coat will still give you that 70s look.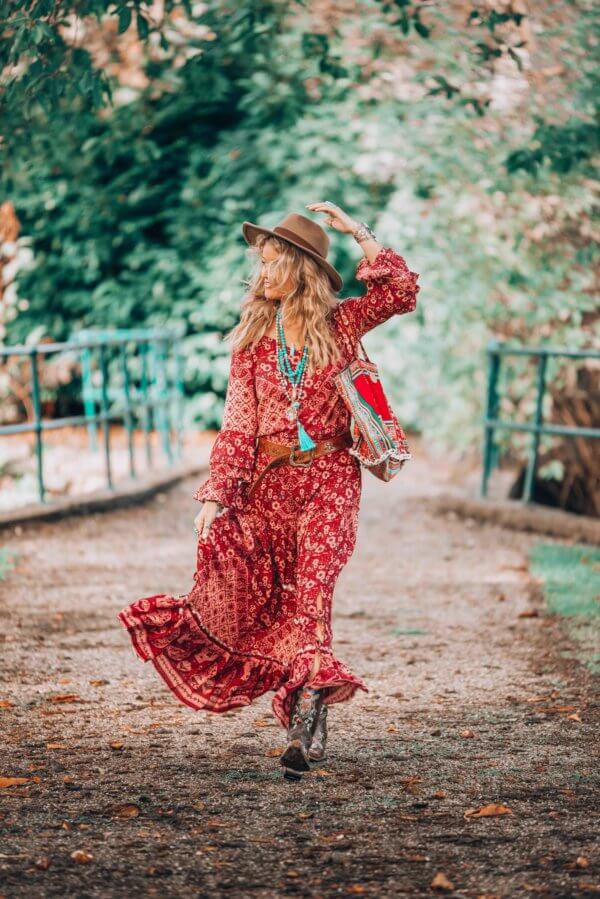 For this look, I combined a maxi skirt and a blouse (both from House of Skye) with a vintage coat and belt. The combination of the deep purple/red together with my all-time favorite vintage coat makes it the perfect bohemian fall look don't you think? This is the third year I'm wearing this coat for Autumn and Winter and I haven't look at another coat since. I found it on one of my trips to London at a vintage store called Rokit. If you are ever in London this store is a much visit! It's really hard to get some good quality vintage in the Netherlands, but in London, it's just pure heaven for this girl!
Especially for my European followers! You can now also shop the collection from House of Skye from Rock & Waves! It saves you a lot of customs troubles!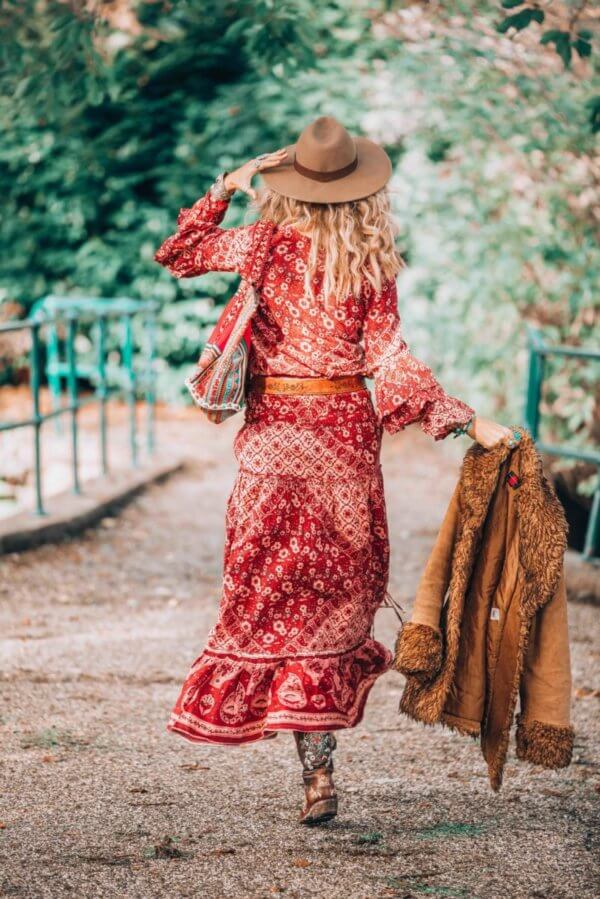 I'm Wearing
House of Sky blouse & skirt both from Rock & Waves
Old Gringo Boots
Turquoise stones by YaoHaus
Vintage coat by Rokit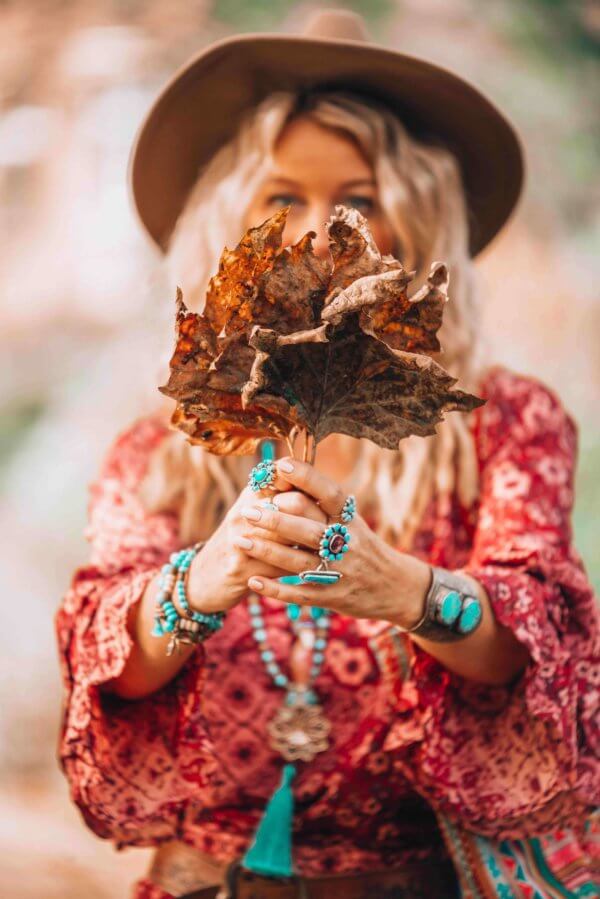 Stay tuned for more autumn updates as my closet is exploding with inspiration!
With love & light,
Yvon