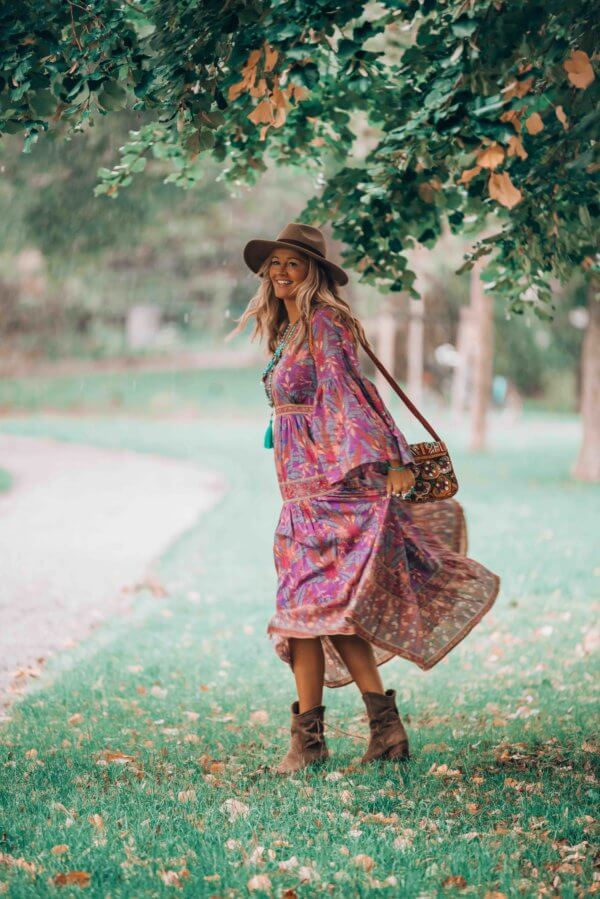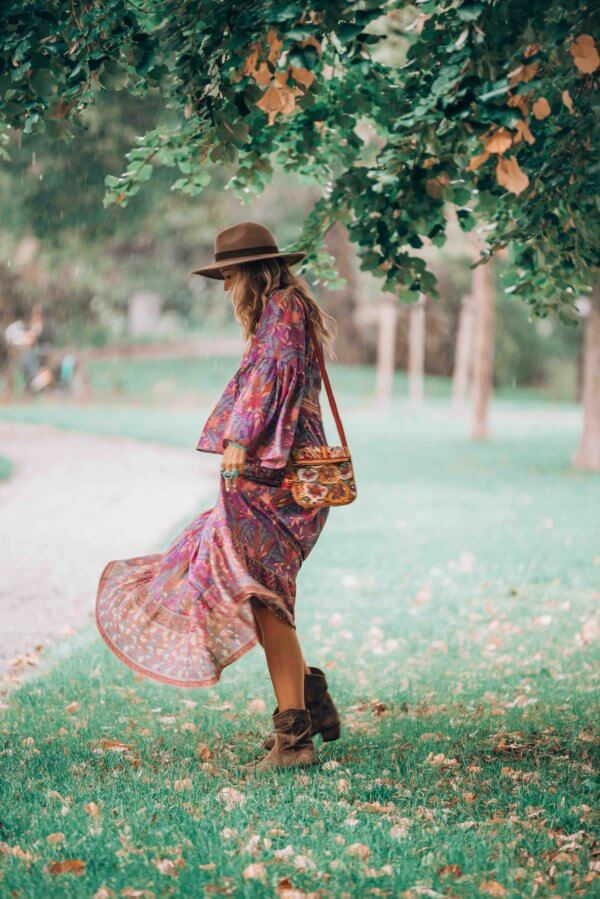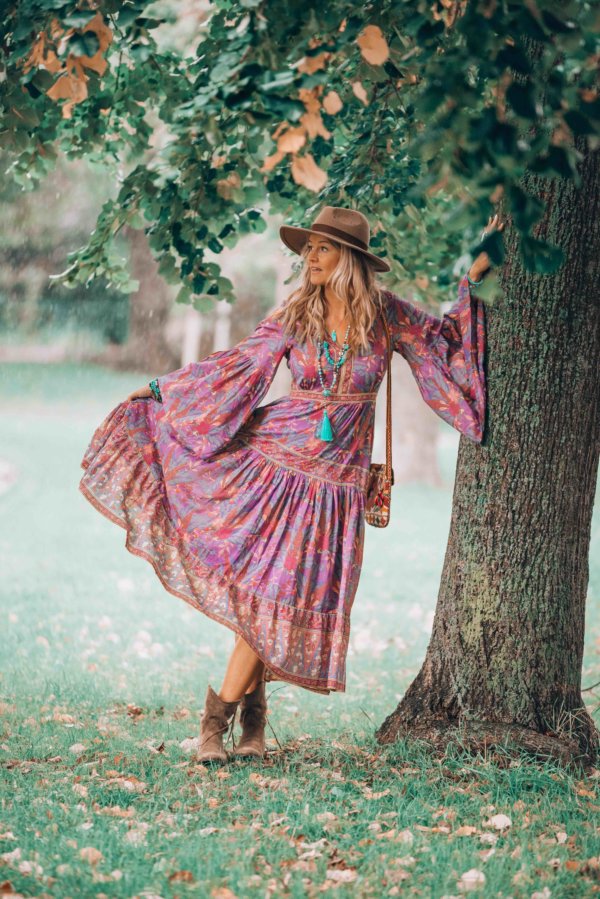 Hello, lovelies and happy autumn! I hope you had an amazing summer! It's so much autumn outside it's just not funny anymore. It has been raining for days making it very hard for me to shoot outside, but I so much wanted to show you this new bohemian autumn dress from Spell! Me and my Instagram husband sat in the car for half an hour and just decided to go for it. Fastest photoshoot ever!
Hiding under the tree trying to stay a little dry it took us 5 minutes before we had to run back to the car again! Welcome to a Dutch Autumn 🙂
But what about this amazing dress? Isn't it a total dream? The beautiful bell sleeves, the deep V-neck, and OMG that print! I wasn't sure if the purple with the reddish-pink would suit me, but I have to say I'm completely in love with this one.
I'm wearing size M for the Bianca Gown, some old Sendra boots, a little bag from Ibiza Aurobelle, and a hat by FreePeople. The turquoise jewelry comes from the YaoHaus collection. No look is perfect with the right amount of turquoise of course.
That's all for today! After 5 minutes we had to rush back to the car because the camera was getting wet from all the rain. It doesn't look like it in the pictures but if you look more closely you will see the drops falling behind the leaves. We had the best of fun though and spend the entire way home laughing our pants off. Gonna spend the rest of the day editing pictures and creating new bohemian autumn looks for you. Keep your eyes out on my Stories for more!
With love & light,
xoxo Yvon