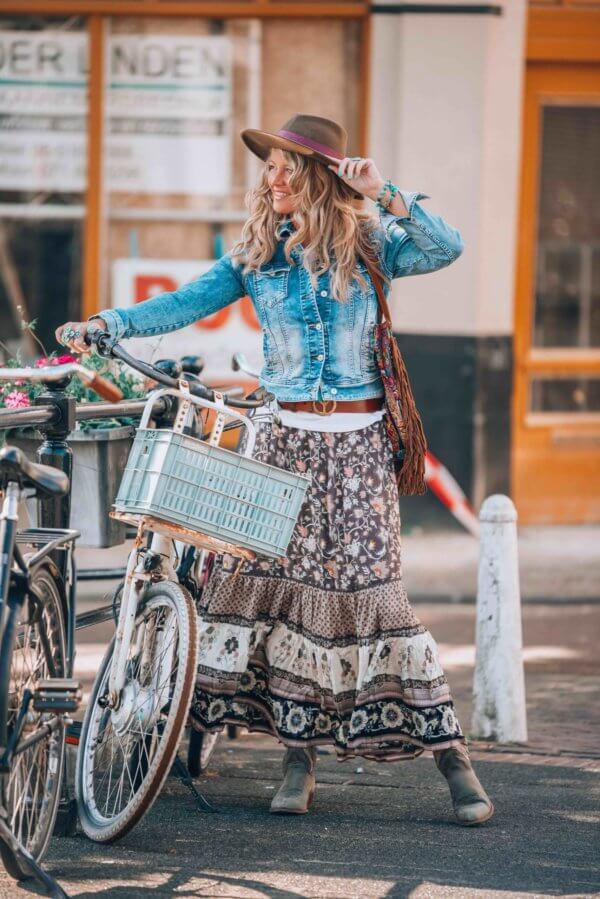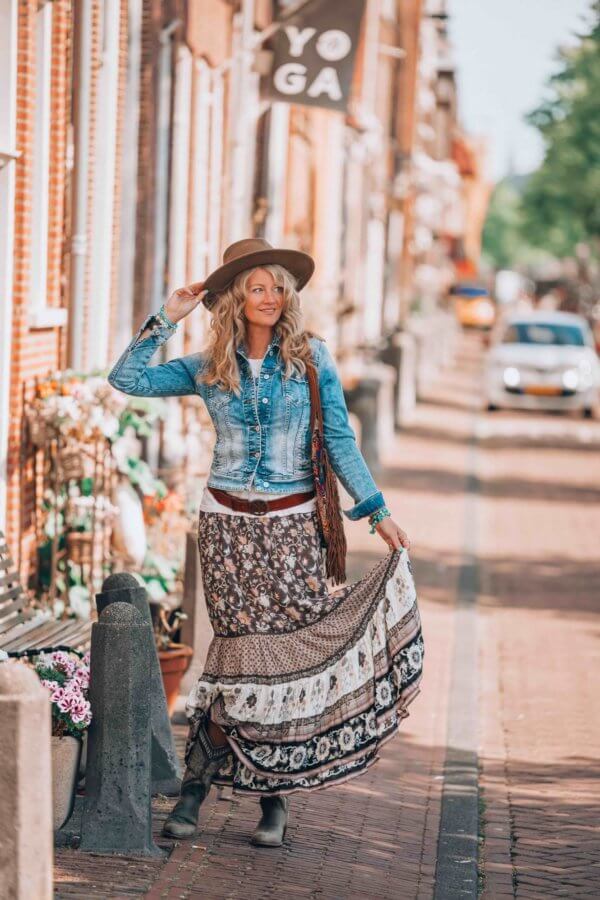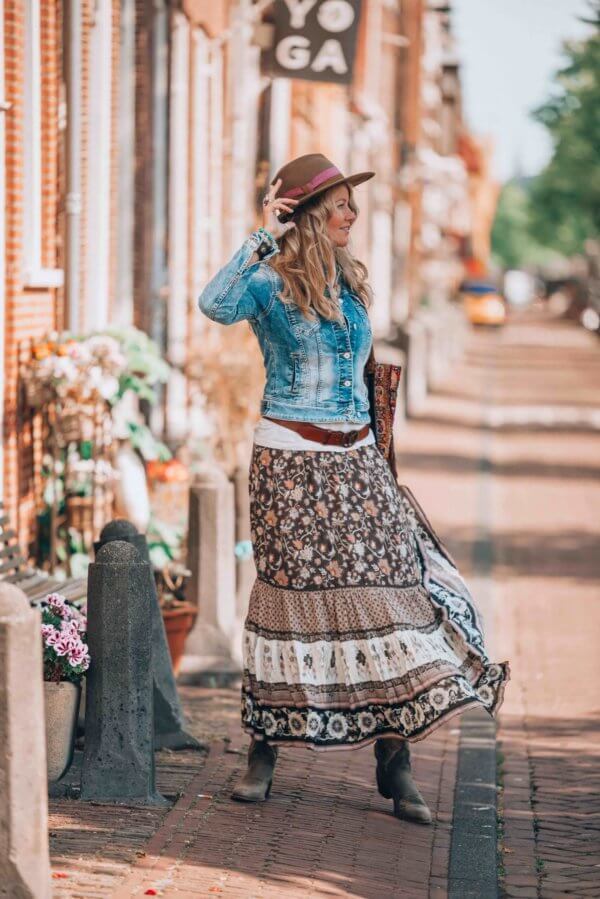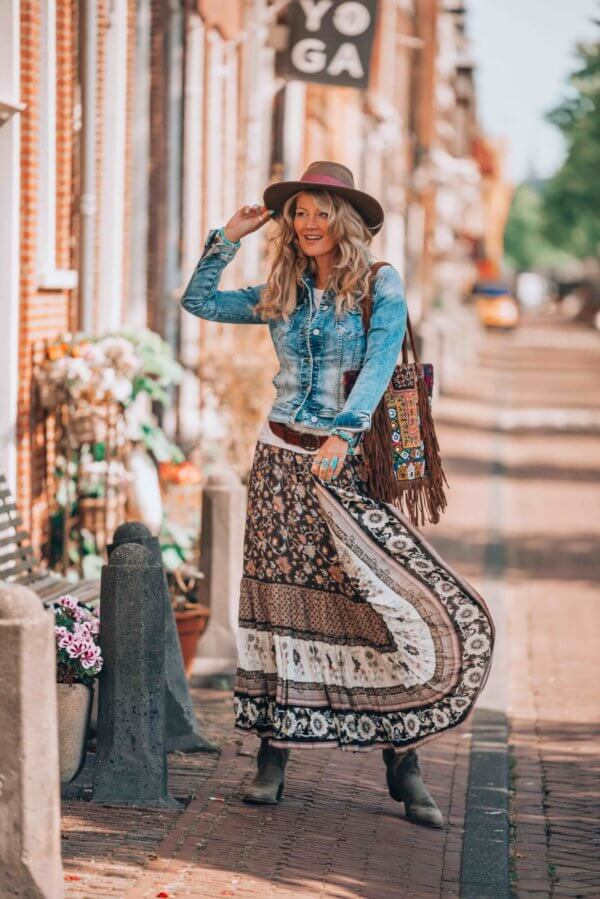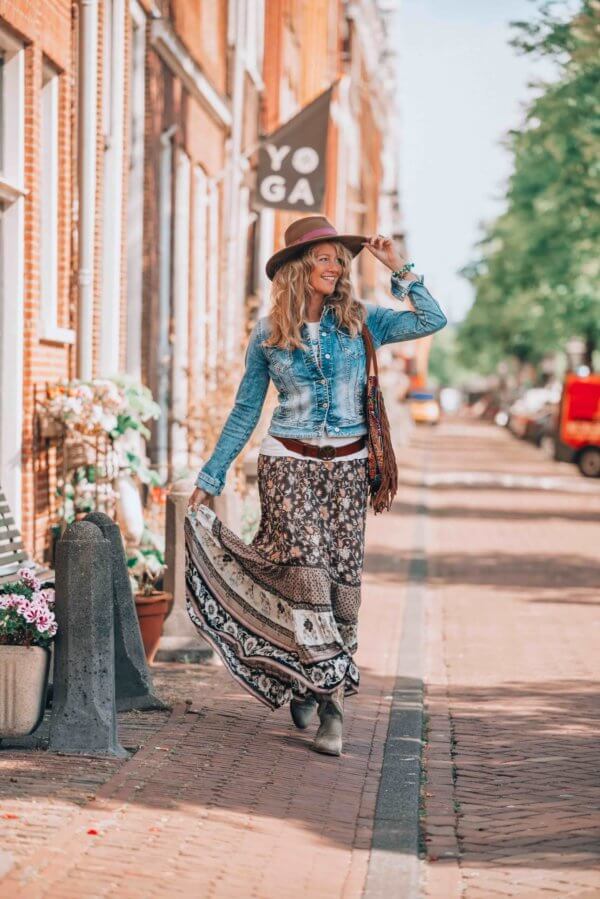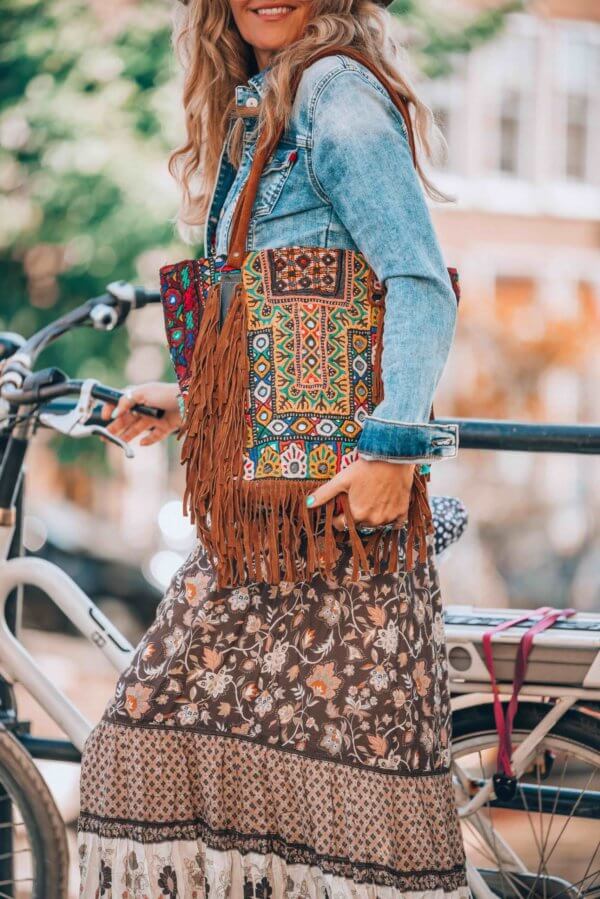 A little boho chic city look
This Portobello Road skirt is my latest spring obsession. I was so happy to still manage to get one from a local stockist as it sold out online so quickly with Spell! I wore it on an early morning walk through the city, and it lifted my spirits. I'm seeing so many vintage-inspired prints for spring and it's been my happy pill. This retro bohemian look (more on my previous blog) from Spell is the must-have for this season. Just the perfect dress to create a little boho-chic city look don't you think?
The bag is a vintage style Banjara bag from my favorite Ibiza Store – Aurobelle – I wanted to add some fringe to complement the floral in my skirt and I simply love those little mirrors in the fabric of the bag. Although I've been cutting down on my online sales I'm still trying to support small businesses as I know they are hit very hard in this crisis.
The good news is life is slowly getting back to a more normal again here in Amsterdam. Restaurants and cinemas are about to open again on the 1st of June and we have fewer travel restrictions. We still have to keep distance and festival and big gatherings are still forbidden but it does feel very nice again to be able to a photoshoot in the city.
My job with the airline is still on hold, but it will probably be another few months before I'll see the airport again, but I'm just focussing on the positive things. I'm lucky to still have this blog that gives me so much pleasure and inspiration, the time I get to spend with my friends, rediscovering Dowton Abbey and having the time to watch an entire season on a rainy day, finally learning how to bake a delicious chocolate/vanilla cake and most of all just being very patient and grateful. I don't know what's gonna happen in the future but I know we are all in this together. Stay Strong!
How are your quarantine days going? Are you getting a bit more freedom too? Are you able to travel to a different abroad yet? Drop me a comment below and let me know how things are going.
 Love xx
IM WEARING
Aurobelle Banjara Bag
LTB Jeans jacket
Carlala Fashion hat