Festival Van Set Up
Hey, Lovelies. I've been obsessed with boho vans lately. Stumbling on this blog from Spell Designs I just had to share it with you! This is just the best festival van inspiration ever! Don't you have that secret wish to just leave everything behind and live your life on the road free as a bird?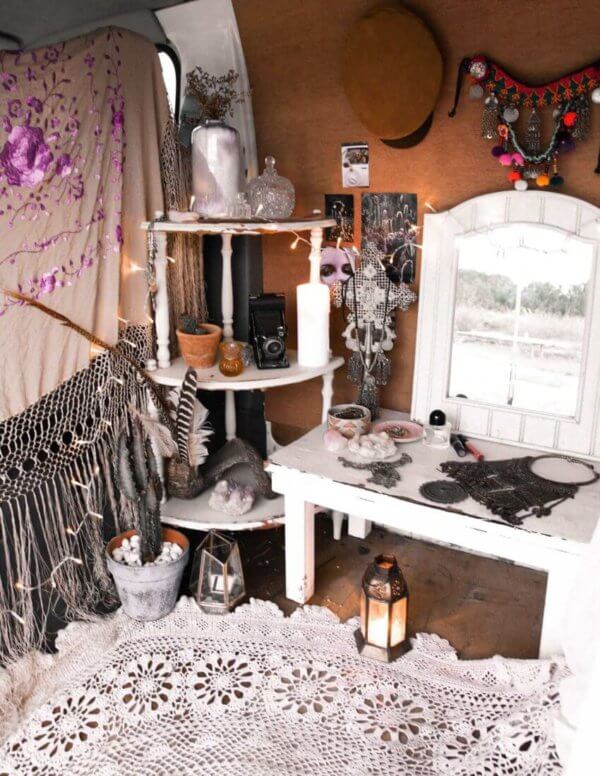 Meet Lucy & Lisa
"That moment when you're wandering back to the festival campground, arm in arm with your best friend and still abuzz from the magic that unfolded throughout the day. Parties spark up like wildfires, celebrations scattering amongst the campground as the crowd continues the party into the night. There's nothing like coming back to your van, tent, or wherever it may be that you're resting your head for the night, and finding yourself in your own little haven – a beautiful space aglow with fairy lights and ready to be filled with ever-lasting moonlit memories with your crew.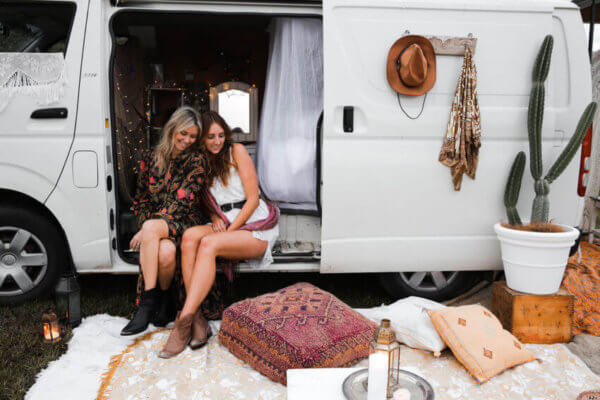 We love van life and are always setting off on little escapades… Whether it's in the campground at a festival, down the coast for a surf trip, or on a weekend hinterland adventure, chasing trails and waterfalls. There's something so magical about creating cozy little nooks in the back of your van – filling it with fairy lights and waking up to watch the sunrise in a foreign place (even if it's just down the road!). So we wanted to create a little dreamy inspiration for those of you heading festival side in the next few weeks, or just planning a getaway with your bestie or man"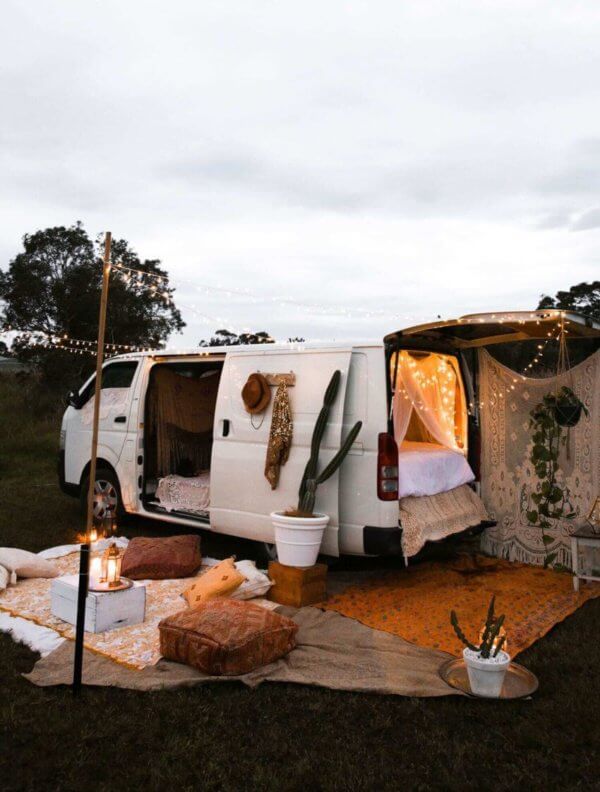 Festival Van DIY was created by Lucyinthesky and Lisa Danielle for Spell Designs.
Yvon
All pictures are courtesy of the Spell Designs blog.