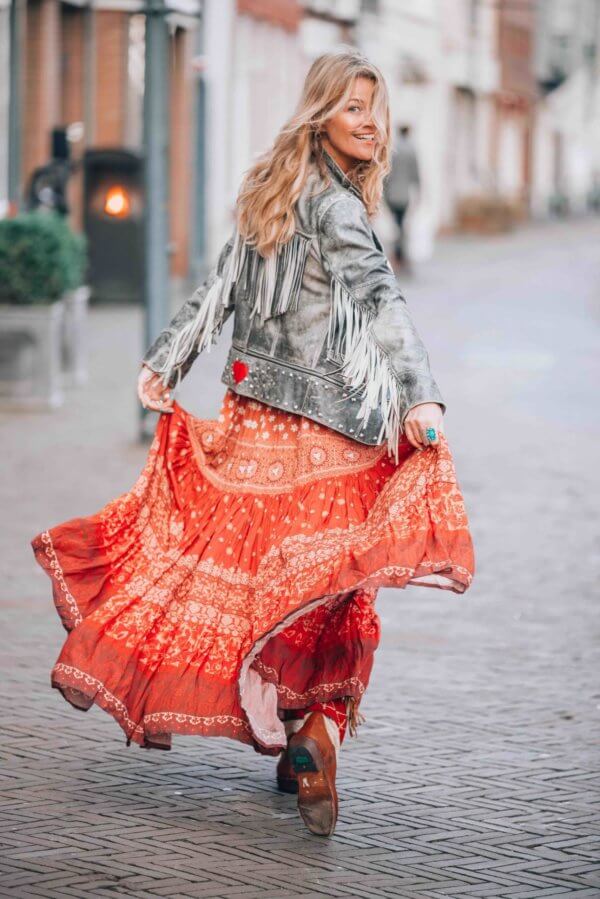 Hello loves! Hope you're good! Here is the red skirt I bought at the last Spell Designs sale! I know I promised not to buy anything new in January but I just had to make an exception for this amazing bohemian maxi skirt! It's from the Tuula collection and I've had my eyes on it for such a long time!
This Tuula Gypsiana Maxi Skirt was originally priced for 249$ but I got for just 125$! Yes!!! That makes me very happy! I wasn't able to shop my own size anymore so I ended up with an XL and planning to alter it, but so be honest it kinda fits very well. I just wear  it very low on my hips which gives me some extra length too.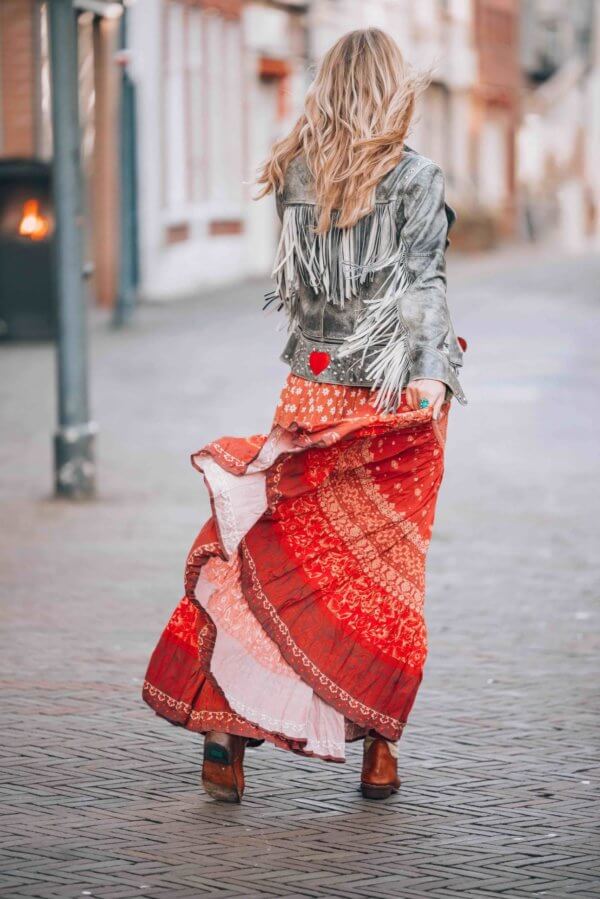 LOVE RED
I've always been a little bit scared of the color red but mixed with the faux leather jacket from IndiaWakanda and the off-white top (also from Spell) it works very well don't you think?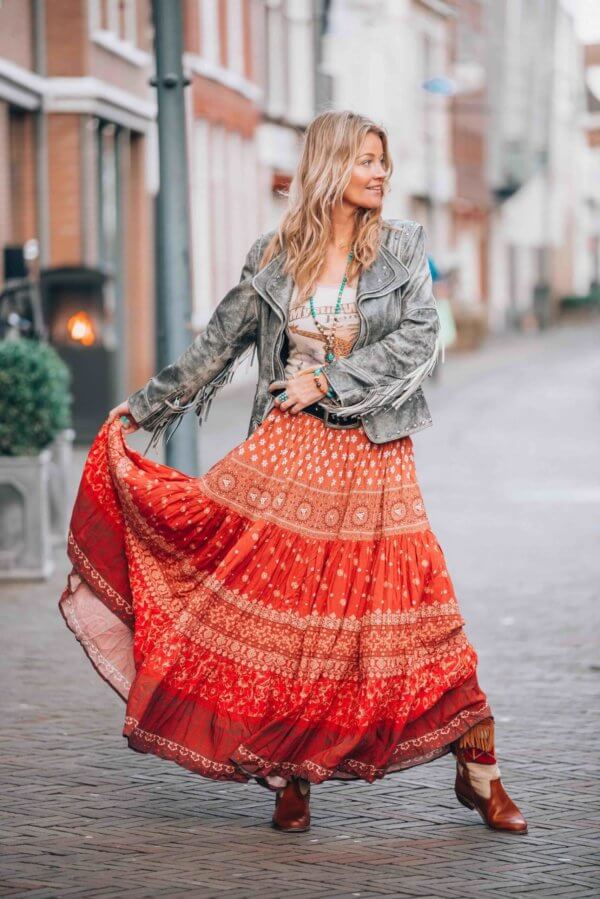 Now we are back in Amsterdam for another month before the travel season will start again. The next stop will be Marrakech followed by Ibiza! Although I love to travel, I also feel very happy to spend these winter days at home as too much traveling really makes you appreciate some home-time.
What's new
Not sure if you already heard it on my Instagram, but I also picked up my old job again. Just for 2 days a week I'm gonna work for the airline again. I've really enjoyed my time as a full-time blogger but to be honest it can also get very lonely from time to time. I missed having colleagues!
So I decided to try to mix them both again at least for the coming year. But I promise you if it doesn't work out I'm going back to fulltime blogging and being Ibizabohogirl as that is where my passion is at.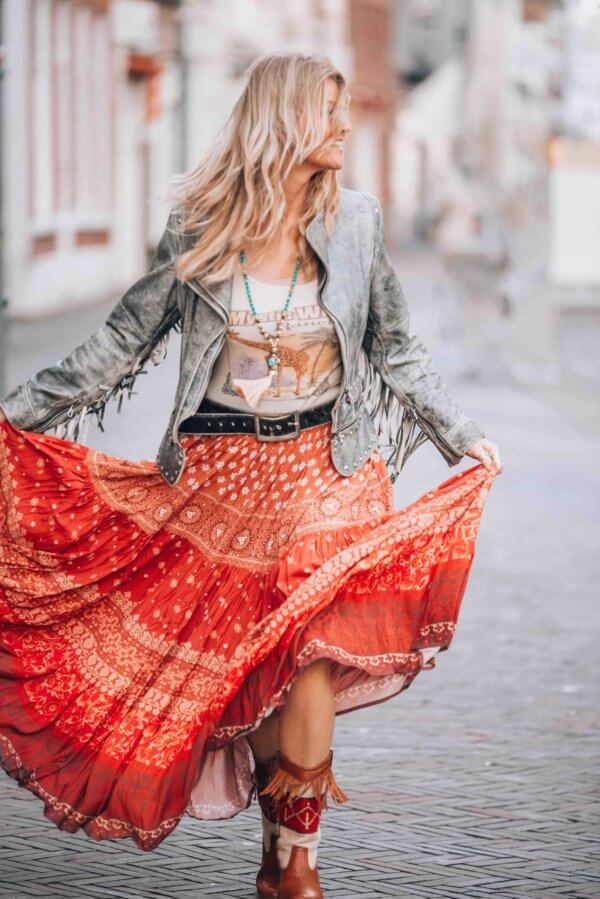 If you are looking for this skirt yourself; be quick as the sales at Spell are ending soon!!
Speak to you soon!
XOXO Yvon