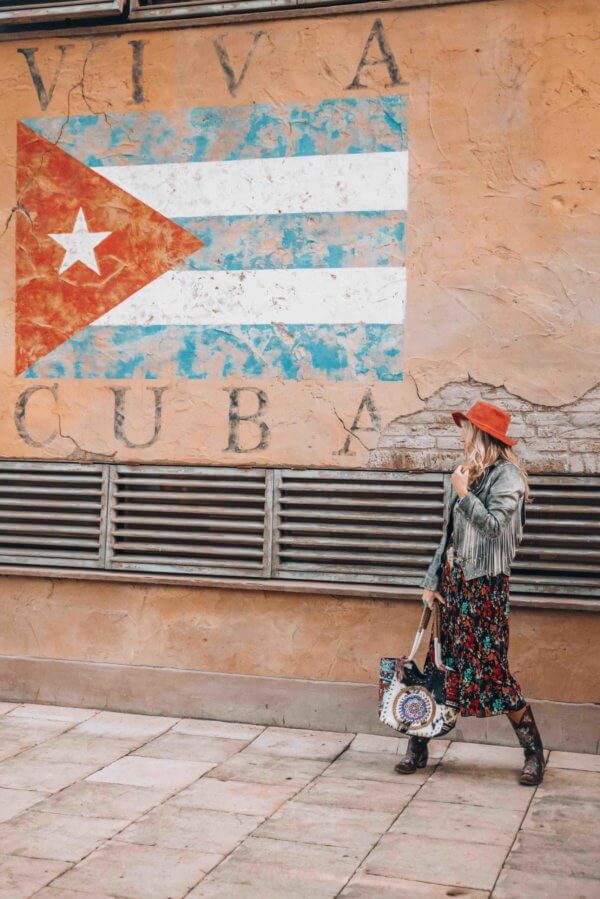 no products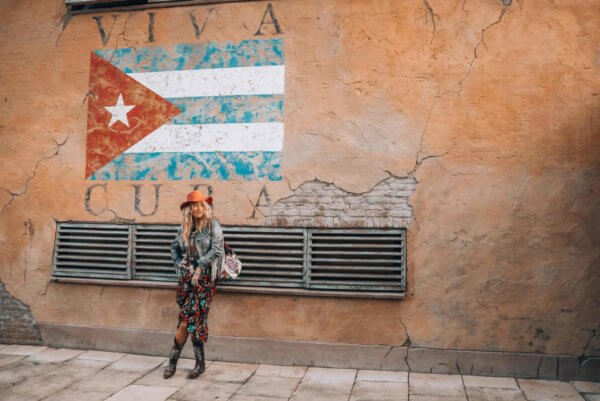 Hi loves! Hope you're having an amazing weekend! So the last week I've been busy with getting my airline training back on track, but today I finally had time to sit down again and do a new blog. I wanted to share some bohemian spring looks with you as by now I guess we are all so done with winter 😉
First look
Maxi skirts are probably my favorites from the new spring collection. They are so super easy to wear and they just give your outfit that instant summer feeling. This skirt is from the latest Indiska collection. If you are not into wearing boots and want something more comfortable you can also style them with some white sneakers of course.
For this look, I wanted to create a more boho-chic style so I opted for some cowboy boots and a faux leather jacket. The black t-shirt underneath has a cute Nashville print on it and the colors match perfectly with the skirt and the hat (FreePeople).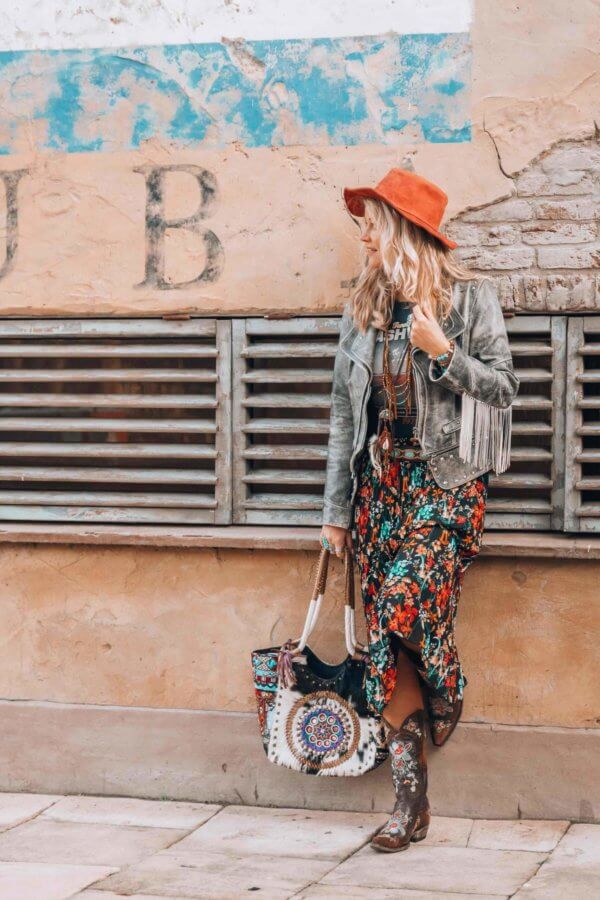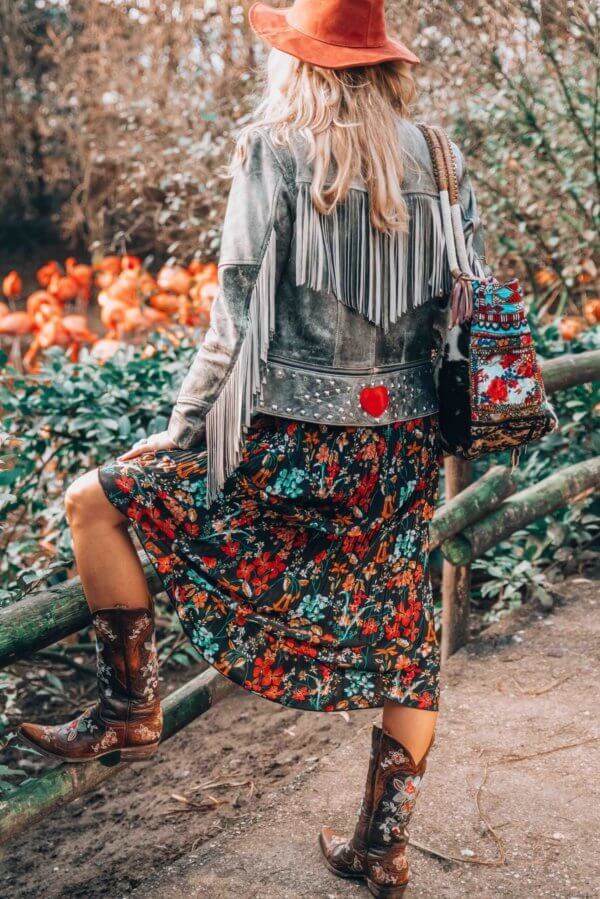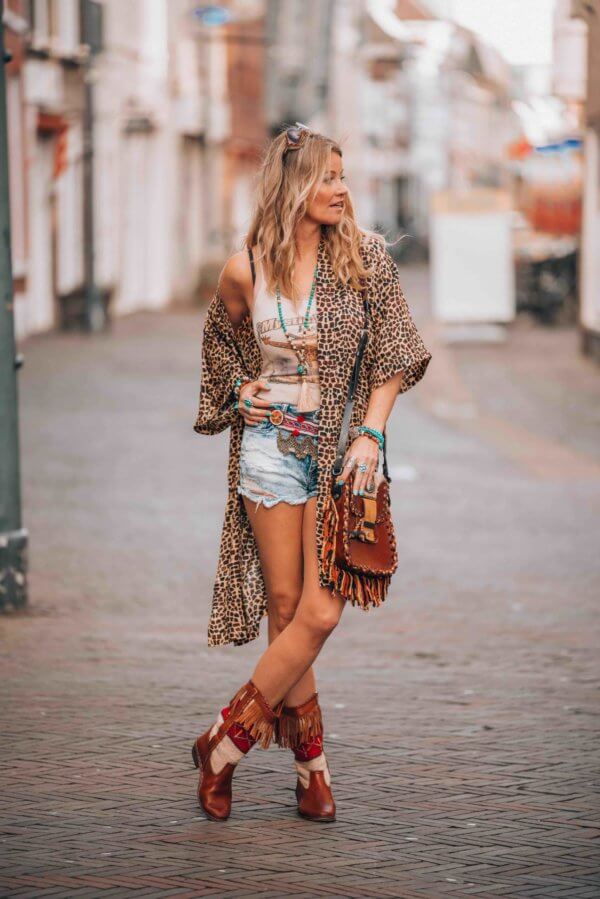 Look 2
As a grow older I do feel I need to cover up a bit more. Yes, I'm not 20 any more 🙂 So wearing a kimono with a pair of shorts is just the best solution for me! It makes me feel less naked and still comfortable. You can also style this leopard print kimono on your skinny jeans or with your bathing suit of course.  Just do what makes you feel happy!
Again for this look, I opted for only one new item styled with items that have been in my closet for a longer time. The boots, bag, and shorts have been in my closet for many years.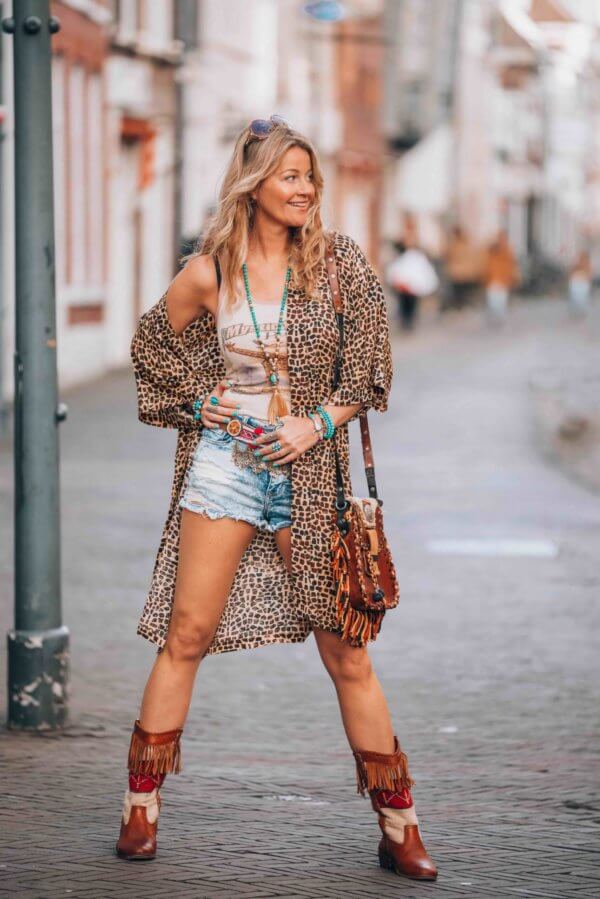 Which look do you prefer for spring? 1 or 2? Drop me a note below and let me know!
Have a beautiful Sunday!
xoxo from a very stormy Amsterdam and don't forget to sign up for my weekly newsletter to stay in the know!
Thanks to the Indiska for teaming up with me on this blog and giving me the freedom to create my own bohemian look! Don't forget to use discount code IBIZA20 to get 20% off on the entire collection!