We all love maxi dresses! If you look in my closet I think that more than 80% is filled with the most stunning maxi dresses! I have them in every color, with long sleeves or cute little cap sleeves. Floral prints and deep V-necks. Luckily most boho brands have them in their collection every year, and for good reason. No matter if you like a more boho-chic look or if you prefer a more casual beach look a maxi dress will always work for you.  So I've rounded up 6 of my favorite things about boho-style maxi dresses.
All pictures are subject to copyright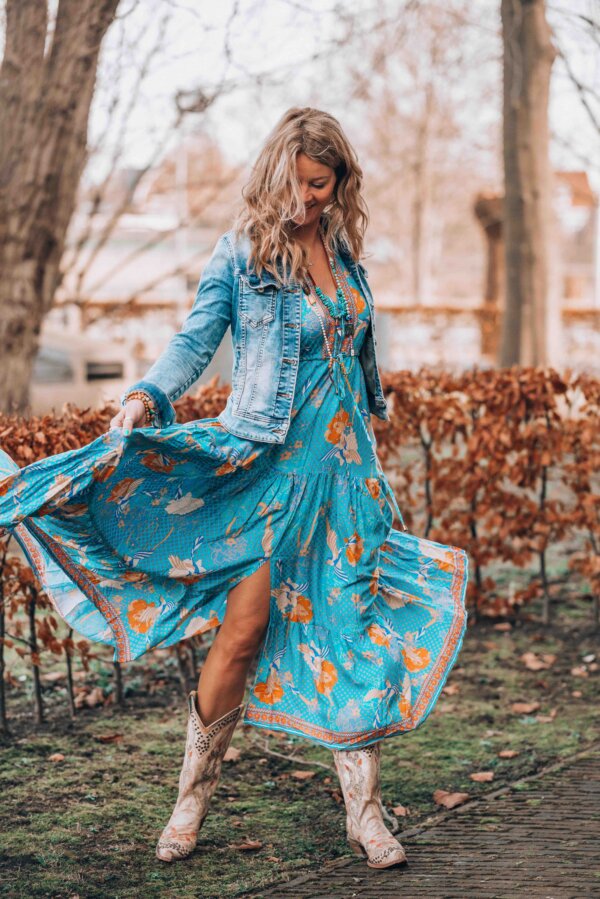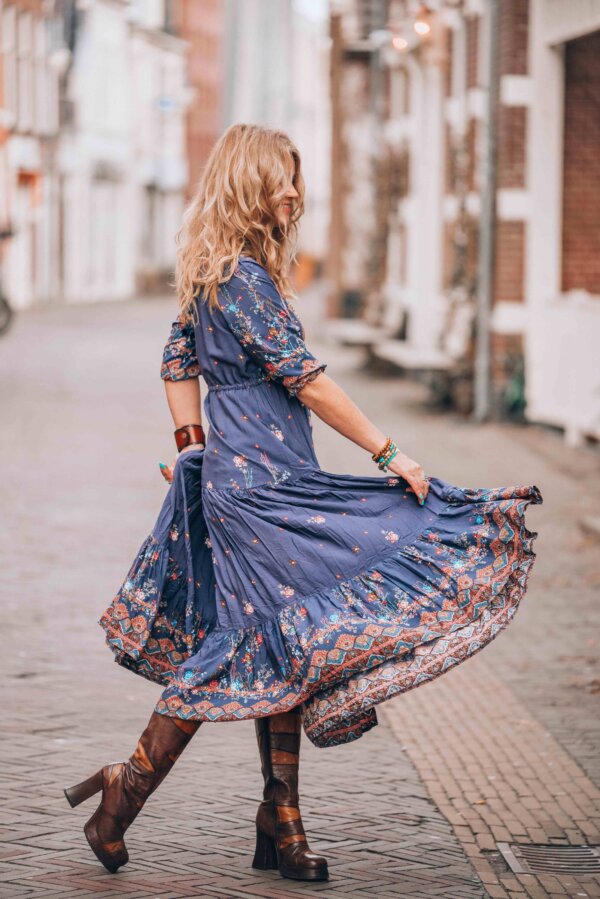 Why we all love bohemian style maxi dresses
They are super comfy
This must be the number one reason to wear a maxi dress! They are just so super comfortable! If you have read my last blog on Things I Refuse To Wear as a Fashion Blogger over 50, you know I'm all about comfort right now. The days I would try to squeeze into a skinny dress being unable to breathe are so over. I want to have freedom in a dress. I want to be able to move and even jump for joy if needed!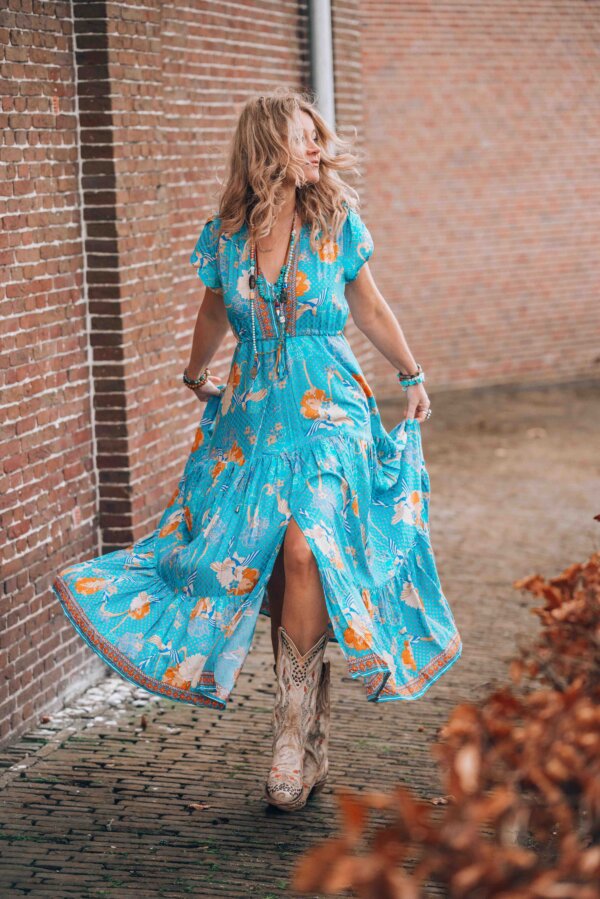 They are so feminine
No matter your body type I strongly believe that a maxi dress is for every woman! And, no, you don't need to have a body like Elle Macpherson to look good in a maxi dress too. To be honest I think that having curves even makes the dress look better! So go for it! Are you worried that no brands carry plus-size styles? Don't be! The dresses I'm wearing for this blog all go up to size 20  (AUS). Show off your curves and be proud!
They are good for (almost) every season
I try to wear dresses for as long as possible! From the early spring days to very late into Autumn. For the summer days, I wear lighter rayon fabrics and when the colder days come I chose a thicker fabric and I wear stockings underneath. Most brands will adjust their dresses to the season so you should be able to your favorite dress without any trouble.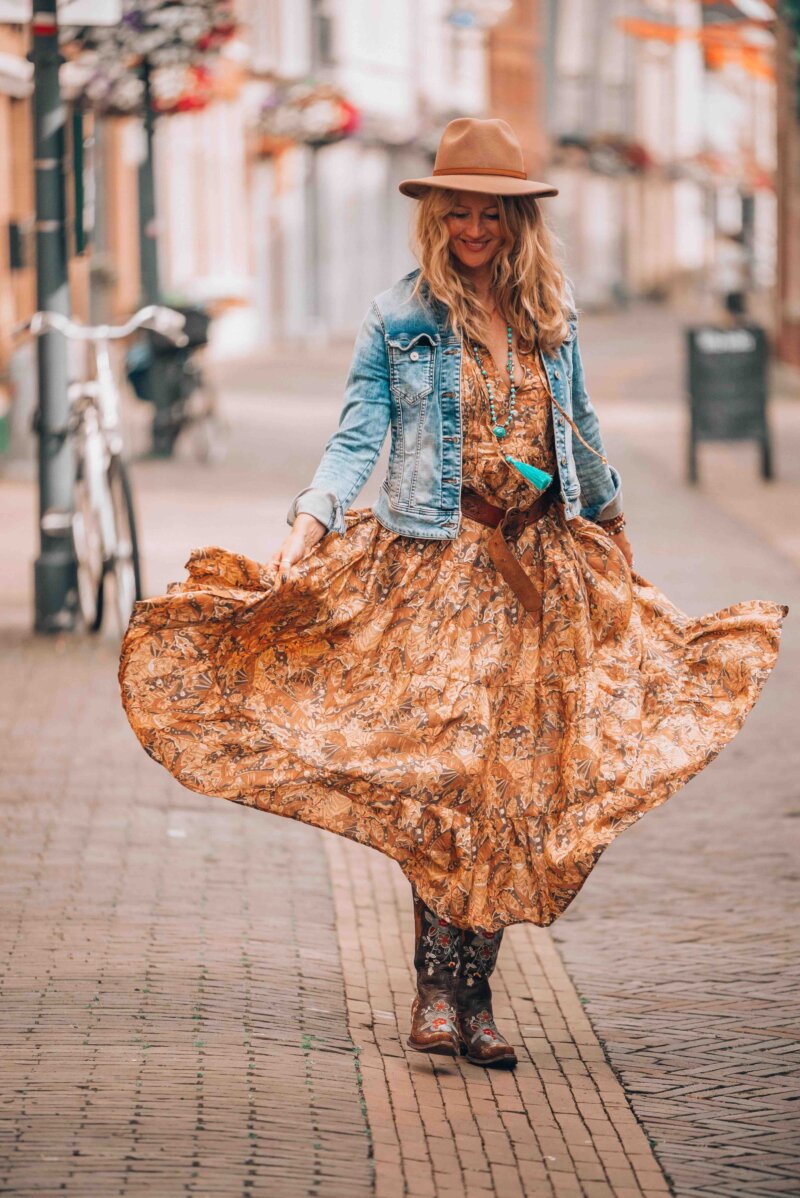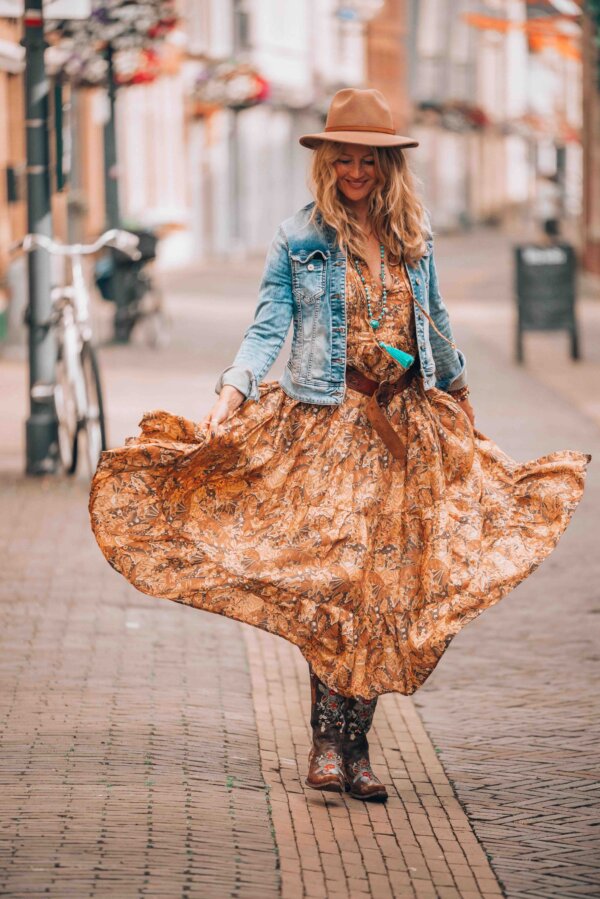 They easily go from casual to boho chic
No matter what kind of mood you are in, there is always the right look to create! If you like to go for a casual look just style your dress with a pair of sneakers or flip-flops and a jeans jacket and you are ready to go. If you like to go for a more boho-chic look add some long necklaces, style your dress with a faux leather jacket and go for some beautiful boots. This way you can easily change your look for every occasion!
They come in every color and print
No matter if you love a bold print or if you prefer a one-color dress they just come in every option and print. If you have been following me for a while you know I love the color turquoise and yes I love it when it has a little print too. Flowers, feathers, stars, and stripes I just love it all. The turquoise dress I'm wearing (see above) has some deep orange flowers in the print which gives it that real 70's feeling don't you think?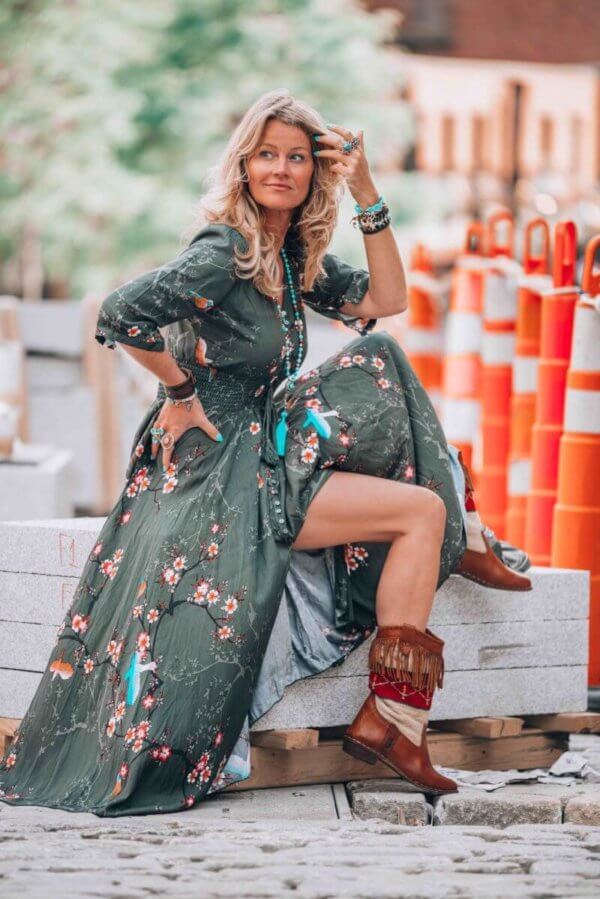 They cover up your not so sunkissed legs
Especially for a Dutch girl coming from a rainy winter having sunkissed legs is not always an option. I just love to slip into a maxi dress when the first rays of sunlight appear without my milky-white legs sticking out. With a maxi dress, this problem is solved! If it's still too cold for flip-flops just look for a pair of cowboy boots and I'm one happy girl!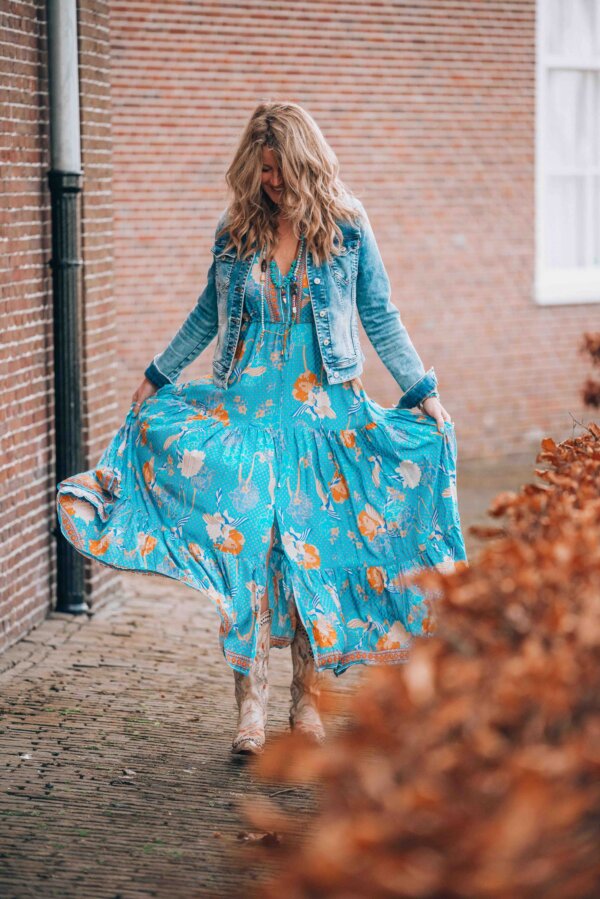 This is my ode to bohemian-style maxi dresses! You simply never can have enough is my honest opinion! The turquoise dress I'm wearing is the Kiara Maxi dress from the Salty Crush Collection! Isn't it a total beauty? Drop me a comment below and let me know if you are a maxi dress kinda girl too!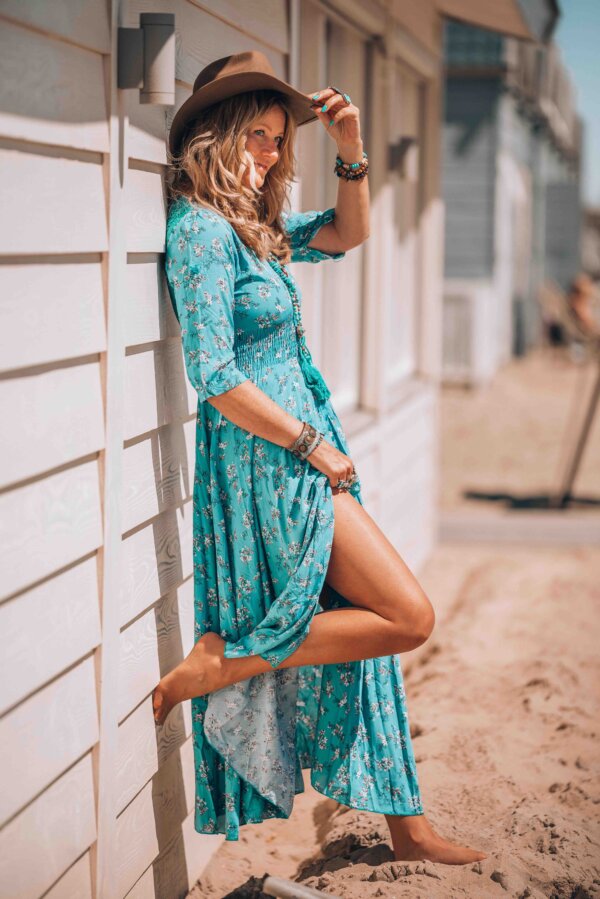 With love & light,
Yvon
Big thanks to the Salty Crush team for working with me on this blog and thank you for giving me the freedom to create my own boho style as always!