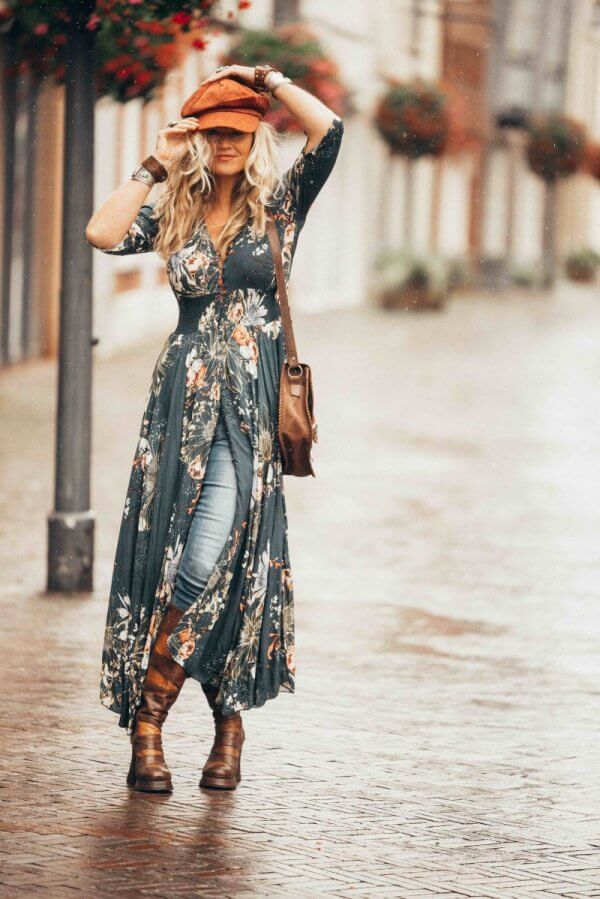 I love a good boho-chic maxi dress, especially the one I can also wear in Autumn. Just throw it over a pair of skinny jeans and add some vintage boots. If you like to be fancier you can also wear it with your high heels and a little leather jacket. You just can create every look you want depending on the mood you're in. For this shoot, I unbuttoned the dress to show off the jeans a bit.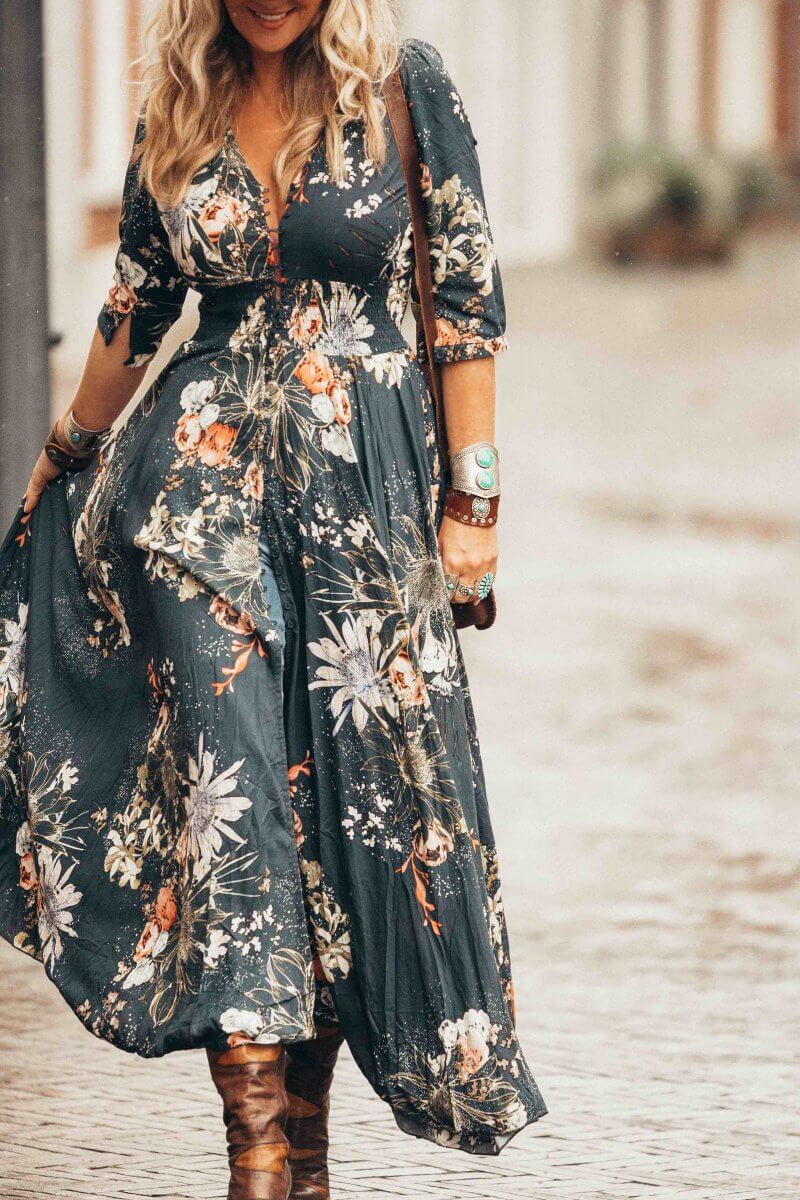 I always feel very confident wearing a fab maxi dress; no matter what the weather.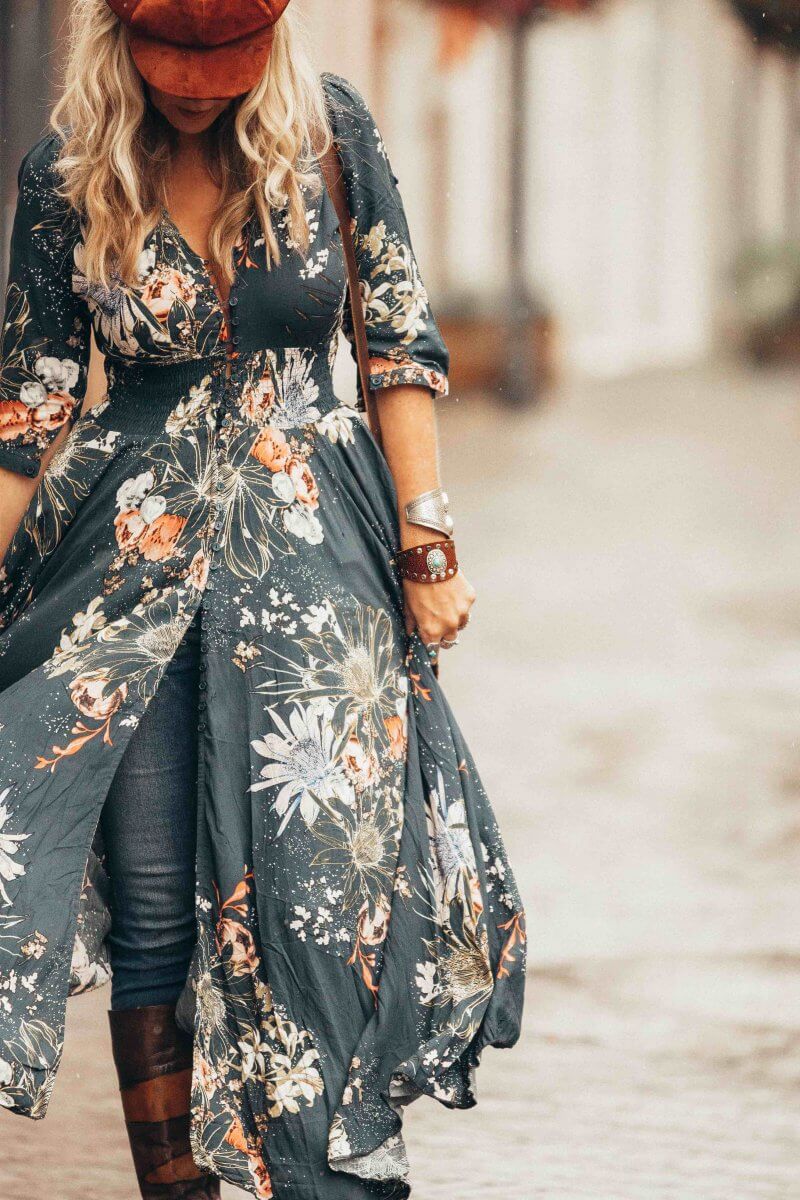 I'M WEARING
 Indigo Maxi Dress | Vintage 70's boots | Jeans | Suede Cap | Brown Bag
Here are some more maxi dresses I love and other similar pieces to get this look! Yay!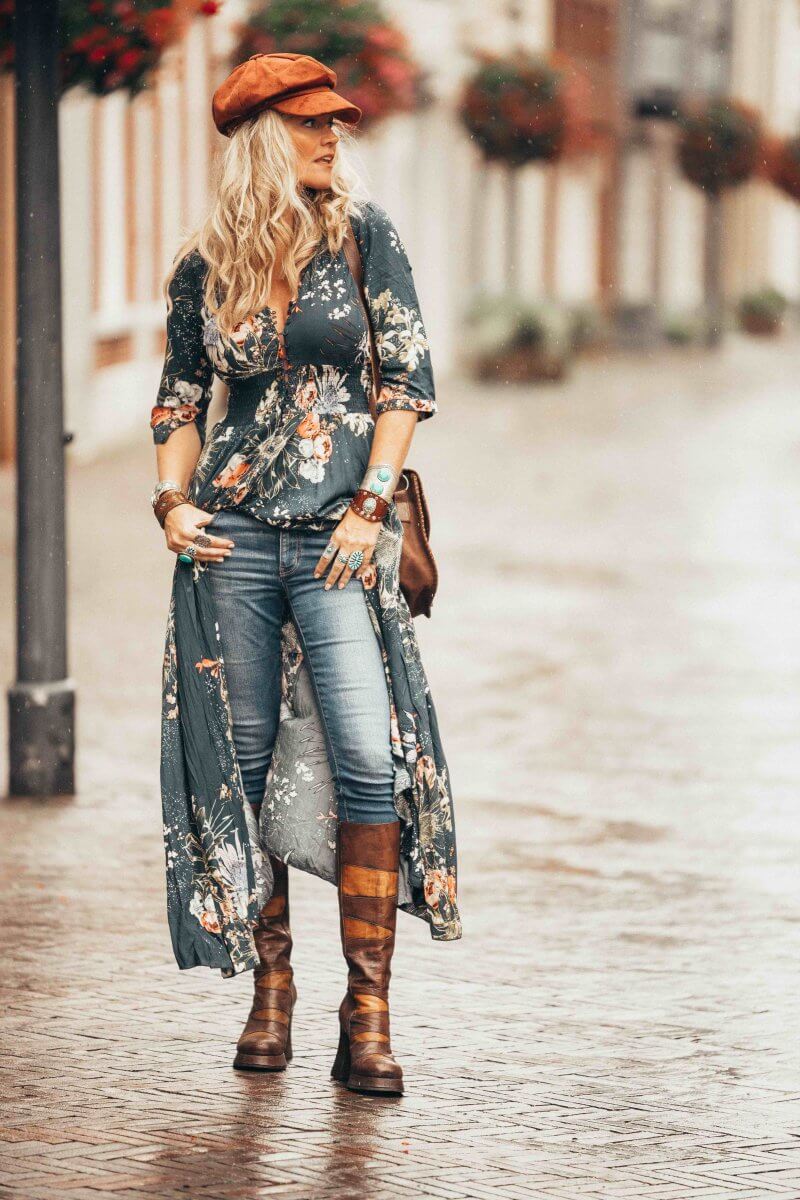 xoxo Yvon
ps: don't forget to sign up for my weekly newsletter for more boho news