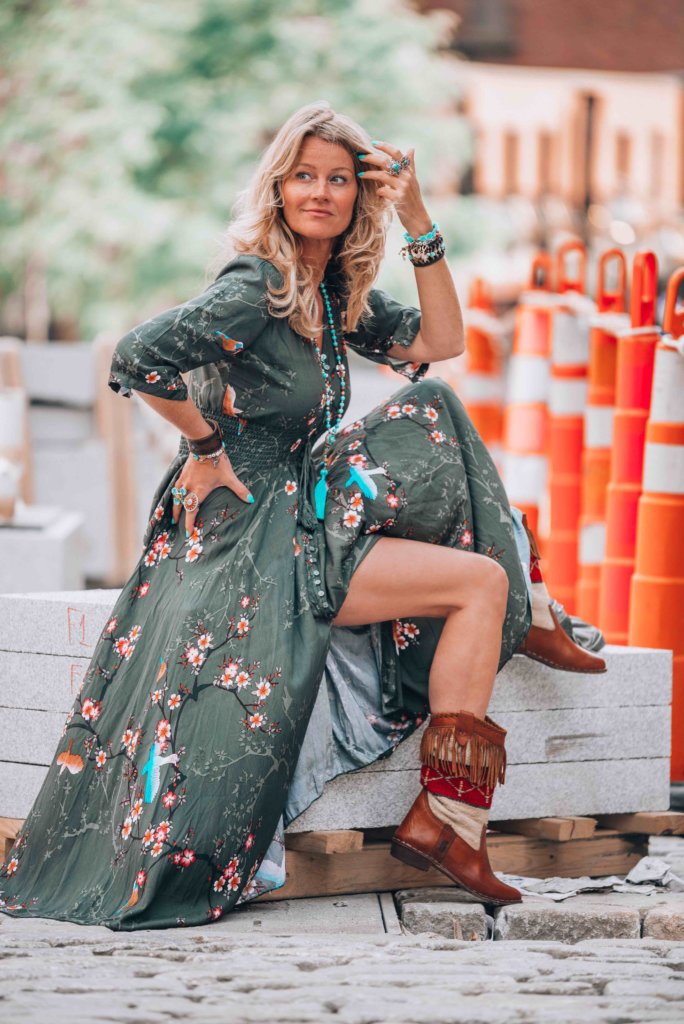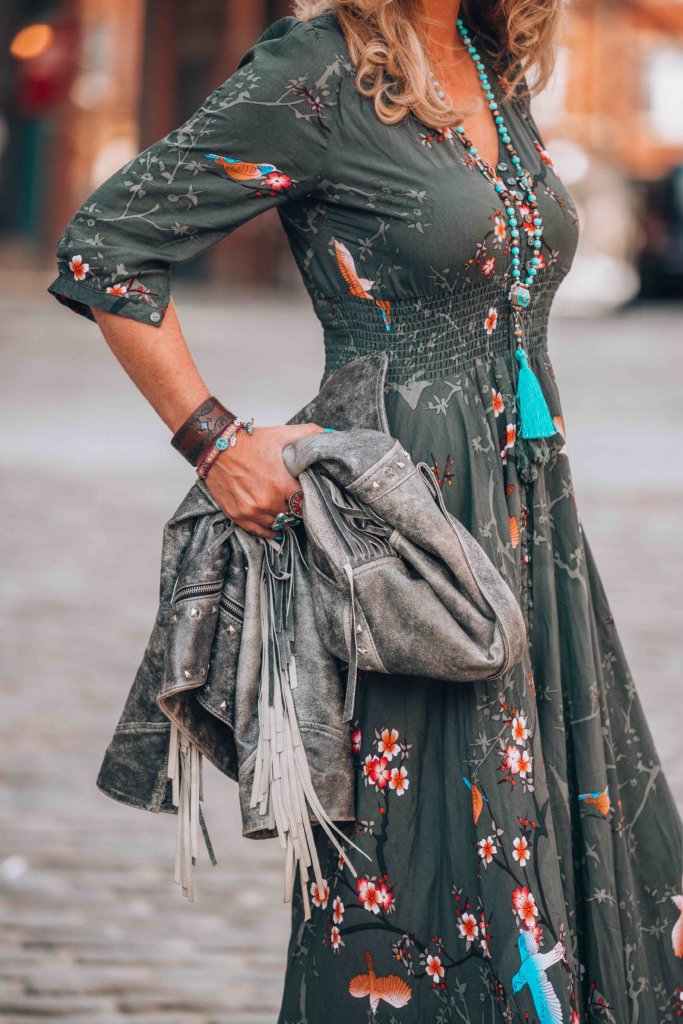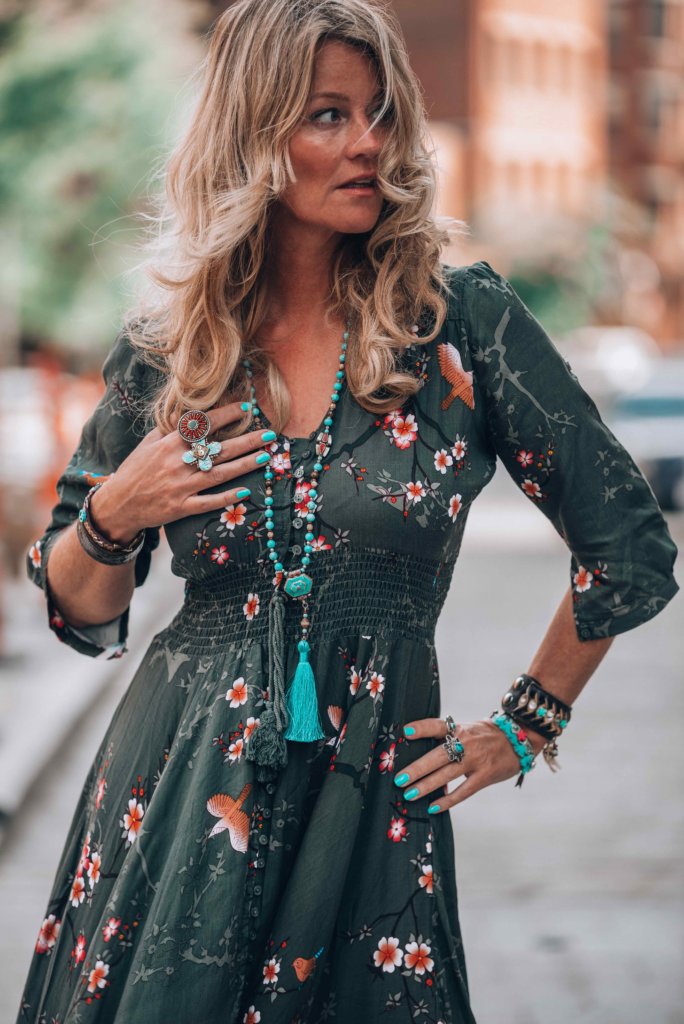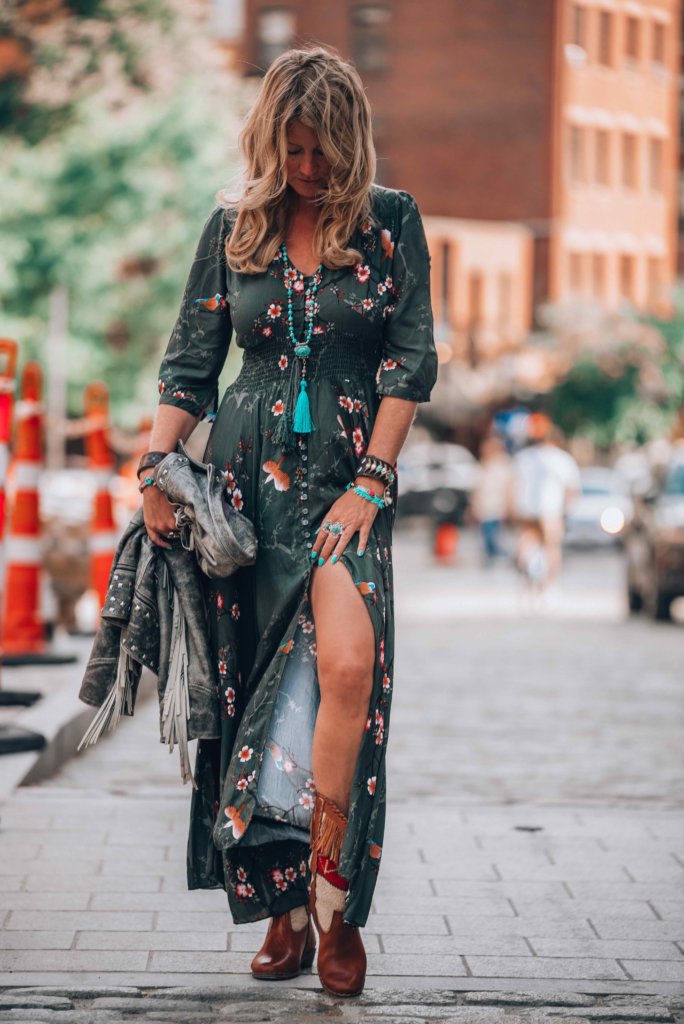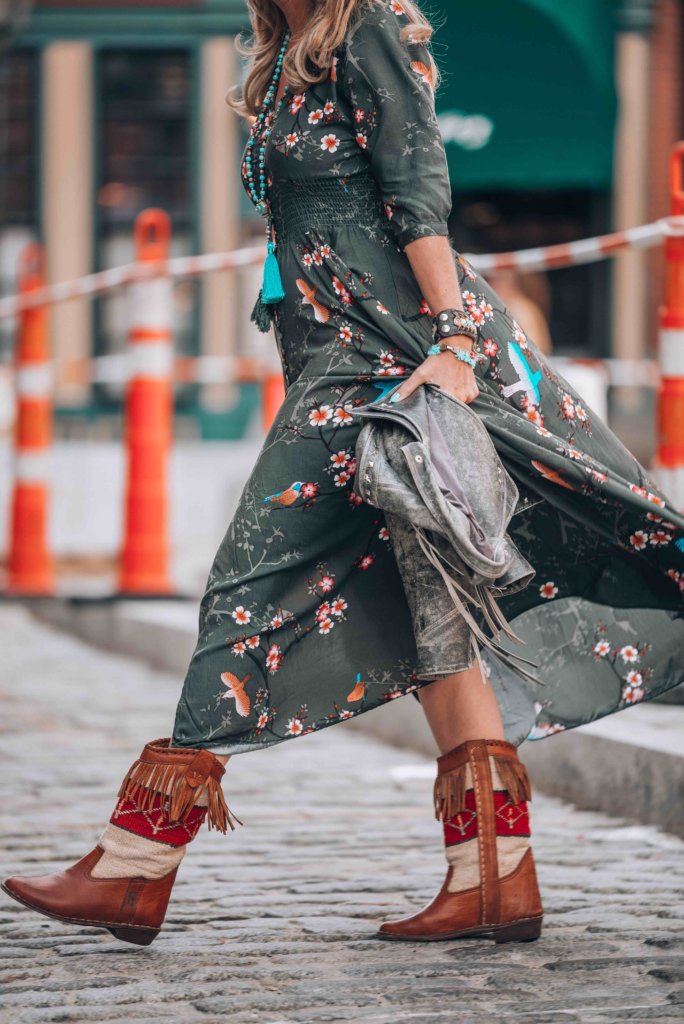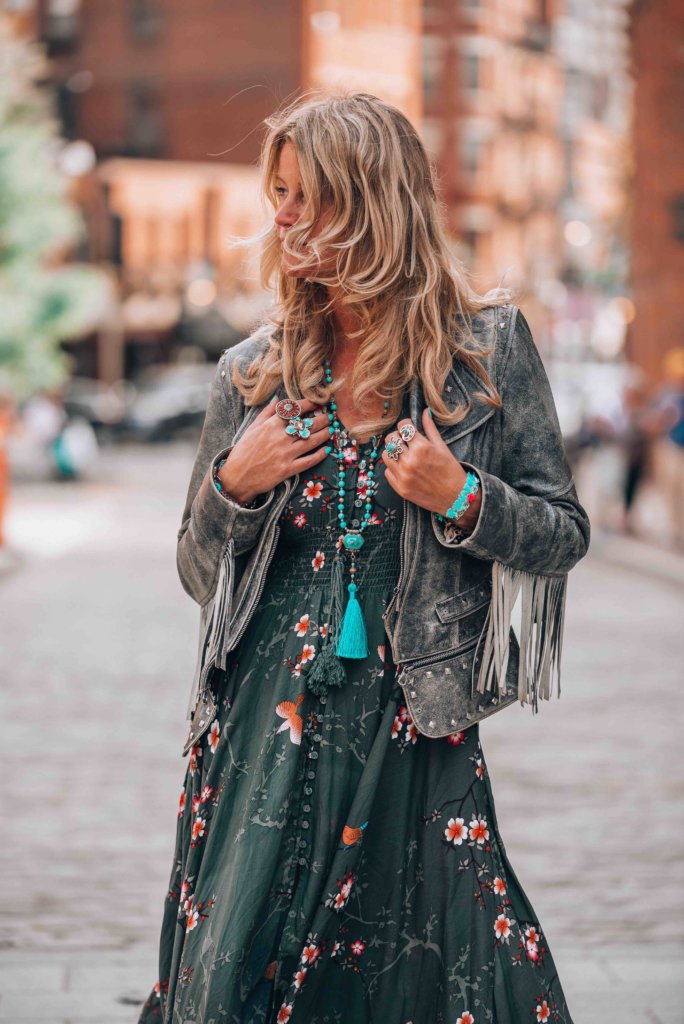 Hello from Boston! Hope you are having a fabulous week! We arrived here last week and we are super excited to be back. Boston is becoming our second home now and it feels so good to be here again. Although we have been here a few days now I'm still waking up at 4 AM every morning because of my jetlag. No matter how much I travel I never seem to get used to all the time differences.
That fabulous green bohemian dress
Yesterday we went shooting all day in the beautiful North End of Boston. This is the old Italian neighborhood and it just never gets boring here. And the best thing is the amazing food. The smell of garlic and sweet pastries is just everywhere and nothing beats a hard day of work with indulging in some good Italian food!
Here is the look we did yesterday. I mixed this sweet green maxi dress with a vintage leather jacket to spice it up. The bohemian maxi dress is from Salty Crush and it's got everything I love; it's super girly, flowy and the details are just amazing. And most of all the fabric is super soft so perfect for long summer nights and long vacations.
The boots are from a hippie market on Ibiza and they give the look that extra bohemian vibe don't you think?
More maxi dresses styles you will love
That perfect Autumn dress in red
Getting ready for the new season the bohemian way
I'm wearing: Birds Paradise Maxi dress | Sabah Ibiza fringe boots | fringe leather coat (custom made)
Have a great Tuesday! Lots of love xoxo Yvon
Big thanks to the Salty Crush team for working with me on this blog. Click here for the latest collection or follow them on Instagram!