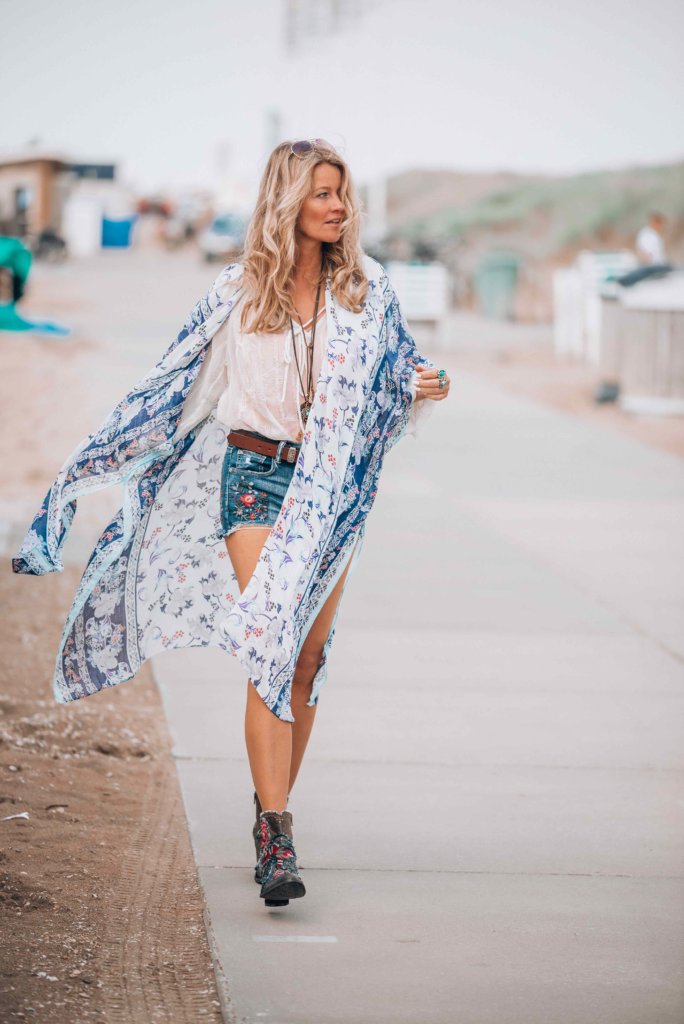 Hello loves! Here are some more pictures from our recent visit to the beach with this amazing bohemian style outfit. We had so much fun doing a golden hour shoot just after it had stopped raining.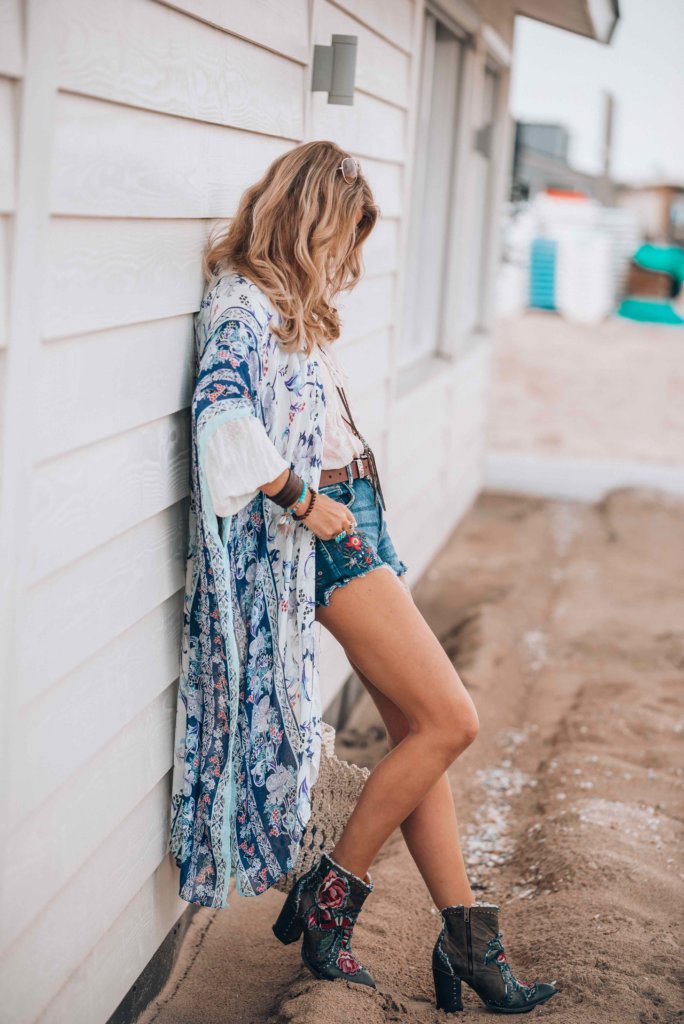 I've been wearing this floral kimono a lot lately. The fabric is so soft and comfortable and it's just so easy to throw it over your bikini or with a pair of shorts. It makes me feel less naked when I'm walking down the city. This kimono comes from the latest collection of Lovestitch and it has the most beautiful pattern. For this look, I combined it with a soft pink lace top, also from Lovestitch, and a pair of Ibiza style boots I got on my last visit to the island
More summer styles you will love:
The perfect casual summer look for you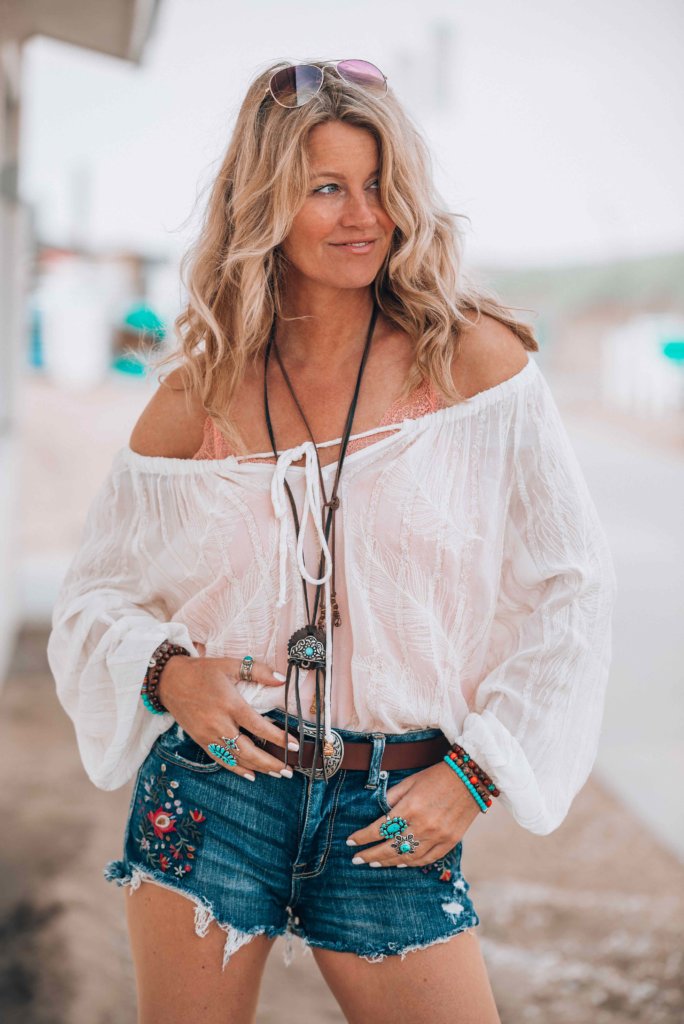 The slouchy crochet tote bag is my absolute favorite this summer. We went on a city trip last week and it's just so easy and lightweight to take with you in your suitcase and on to the beach. It has enough space for your towel, books, and sunscreen and more importantly, you don't have to be afraid of a little sand ruining your bag. Are you crazy about crochet bags too? I think they are just perfect for these hot summer days, don't you think?
Find  my Lovestitch pieces here:
Flower Kimono / Lace Top / Crochet Bag / Embroidered blouse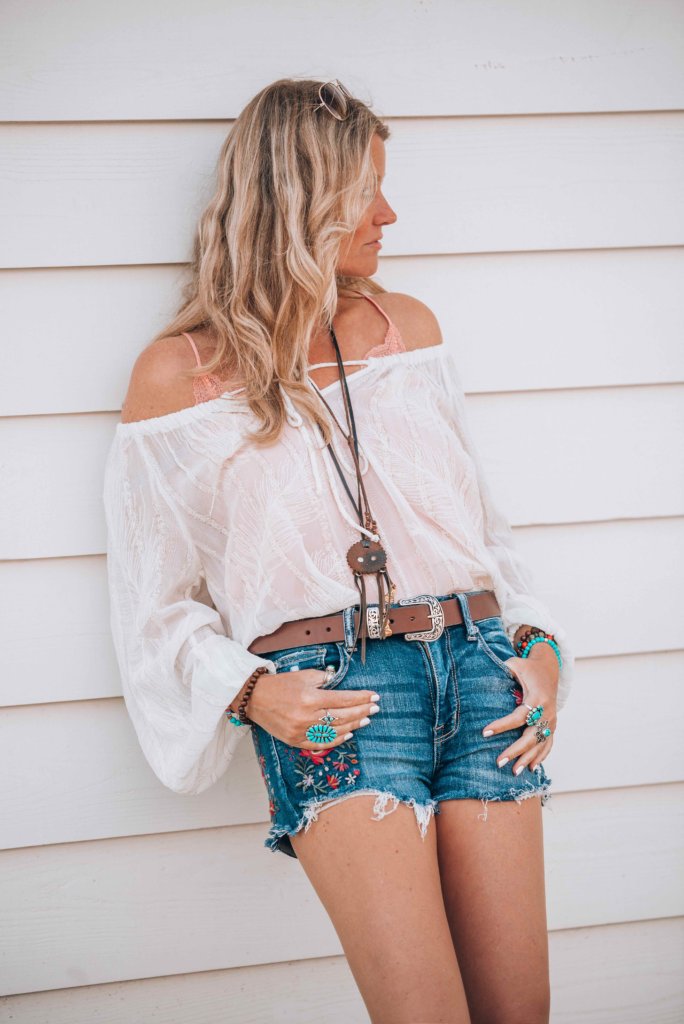 I will share more memories of our last Boston trip soon so stay tuned for more!
Lots of love xxx Yvon
ps: don't forget to sign up for my weekly newsletter here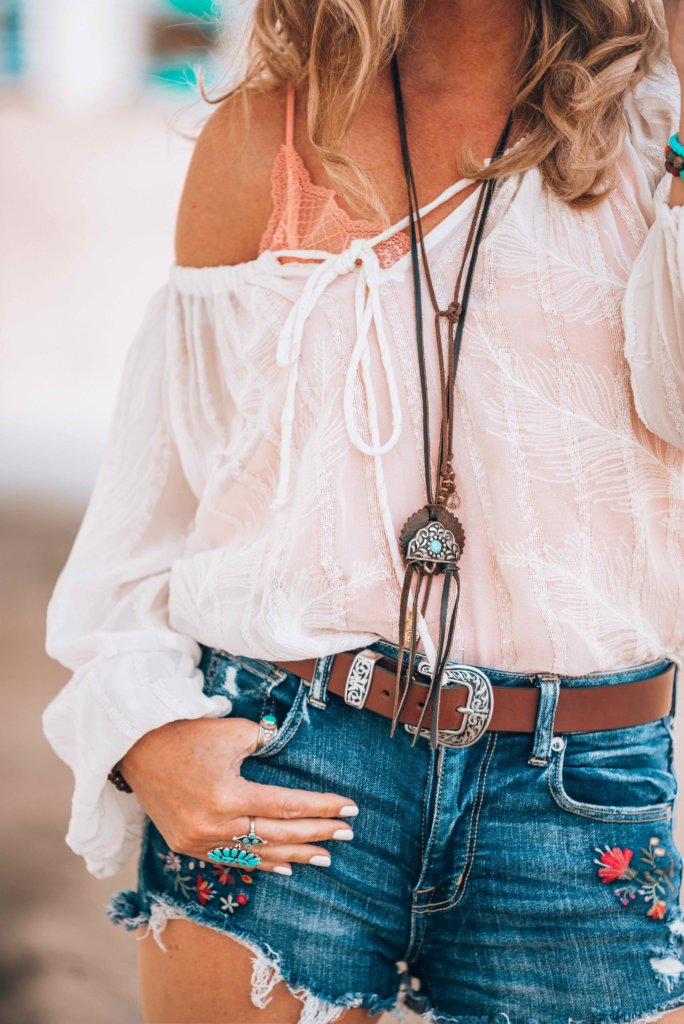 Big thanks to the Lovestitch team for collaborating with me on this blog and giving me the freedom to create my own bohemian look. Click here for the latest collection of Lovestitch and don't forget to follow them on Instagram!