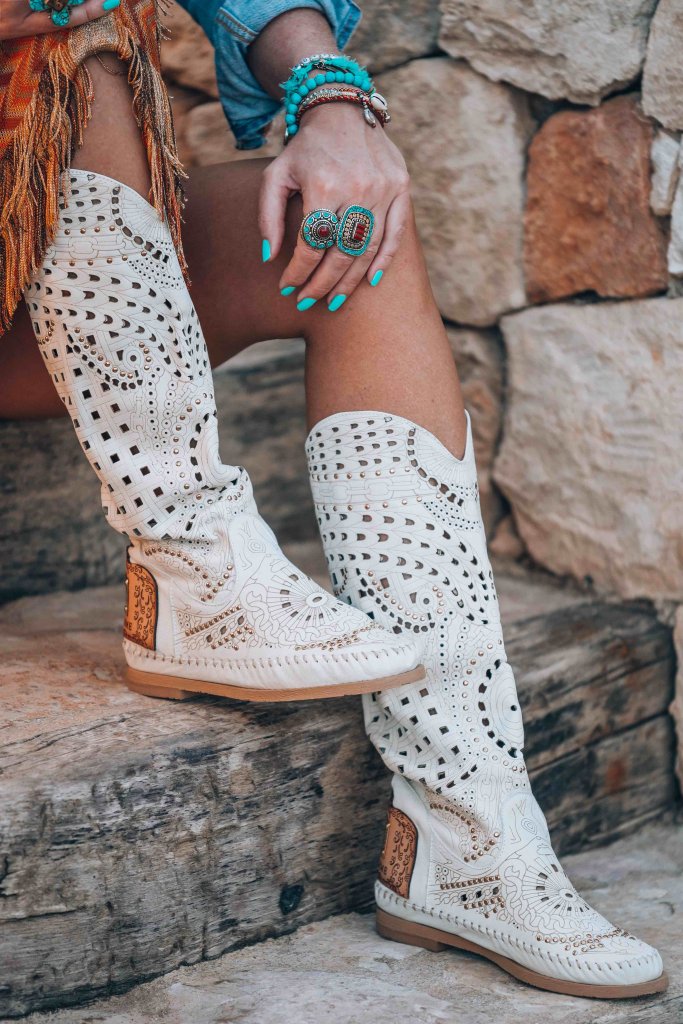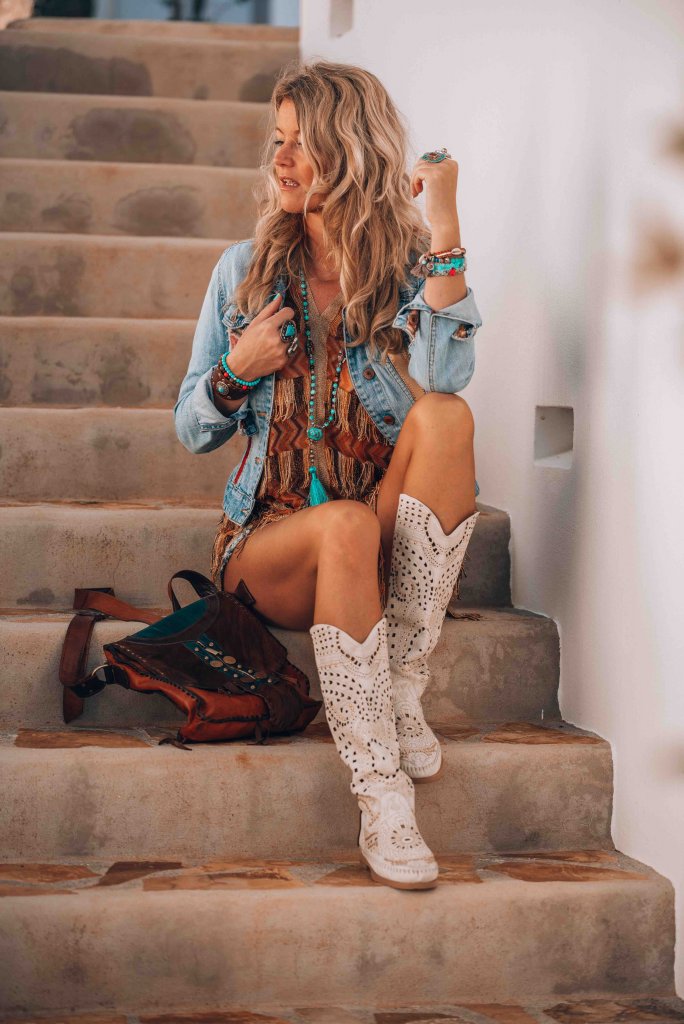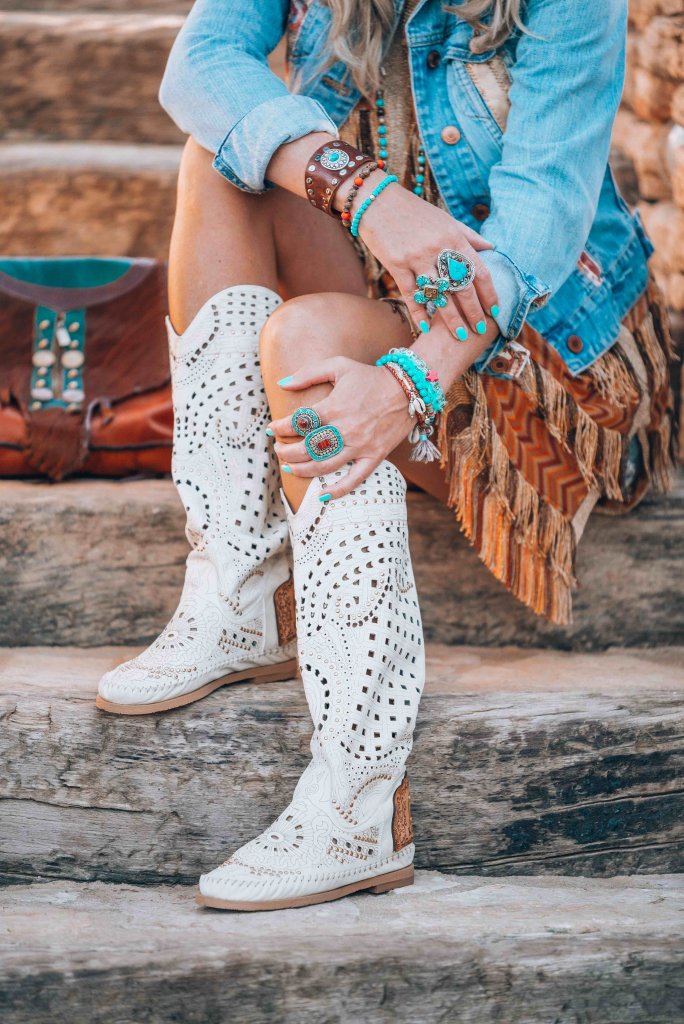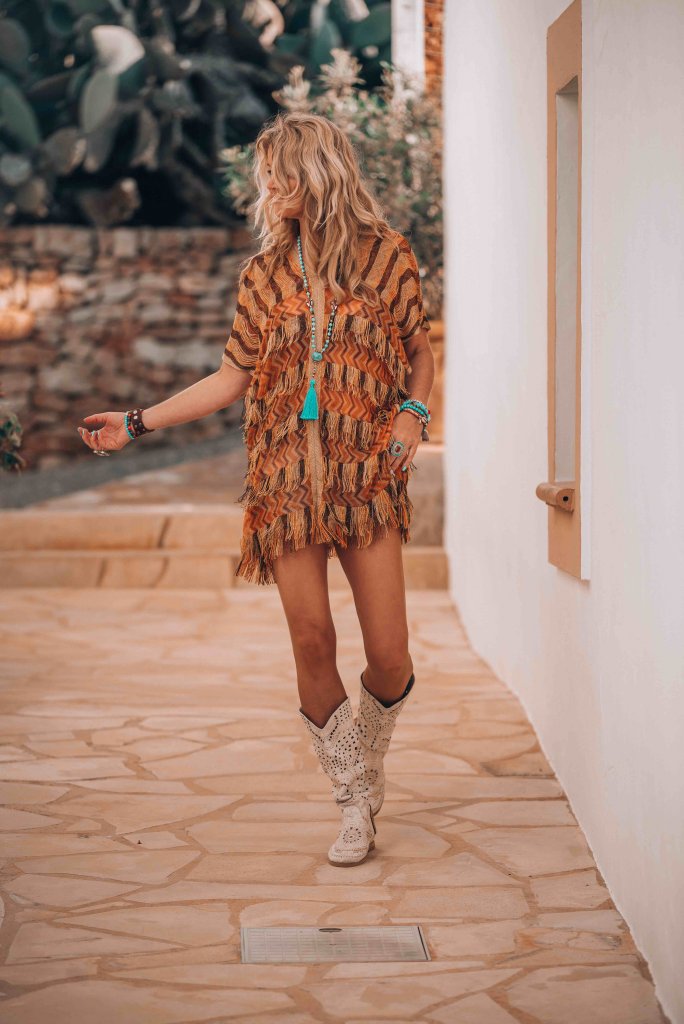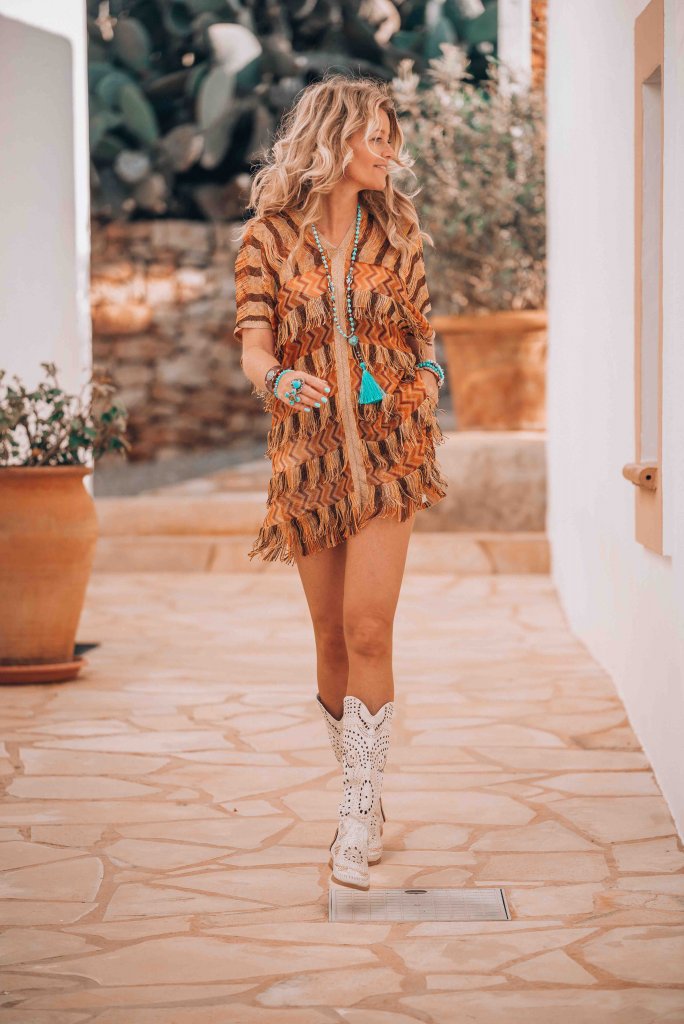 Boho Chic boots to Love
Happy hippie vibes from Ibiza! It's so good to be back again. Oh, how I've missed the island. It's the first time this year we touched down on the island again and it has been way too long! It looks like everything has changed, but then again it so much feels like home.
no products
More Ibiza you will love 
New trendy store on Ibiza you have to see right now
Ibiza style boots for every boho girl 
For this four day trip we have a lot of photoshoots planned, a store opening in Ibiza Town, brand meetings, but I definitely want to make time to go to a hippie market or two and just spend some quality time with my love. Enjoy some good Spanish food (and wine) and relax in the sun.
For this look I'm wearing:
Karma of Charme – Imperial boots in color Mozzarella
By Cloe – Embroidered jeans jacket
Jewelry – private collection
Check for more boho-chic summer boots here
When we're done shooting for today, we'll head off to Las Dalias Hippie Market and hopefully, spend the rest of the afternoon at the pool. The weather is so amazing right now! It's hard to believe it was still raining here a few days ago. Looks like we're gonna have some very nice days ahead 😉
Have you ever been to Ibiza? Let me know what you thought about it and drop me a message below! Would love to hear about your adventures and your favorite places to visit.
Big thanks to the Karma of Charme team for working with me on this blog and giving me the freedom to create my own style. Aren't these boots just the best!!! For more Karma love follow them on Facebook and on Instagram.
With love & light,
Yvon
ps: don't forget to sign up for my weekly newsletter here
location: Ibiza, San Miguel, Can Planells