Hi lovelies! Just got back from the island and I can't wait to share some of my Ibiza style looks with you! The first one is all about these bohemian knee-high boots. As you know I'm crazy about boots and I wear them all year round. For this look, I mixed a neutral mini dress with some cognac vintage style boots with soft fringes. A little golden shade gives the boots that extra kick.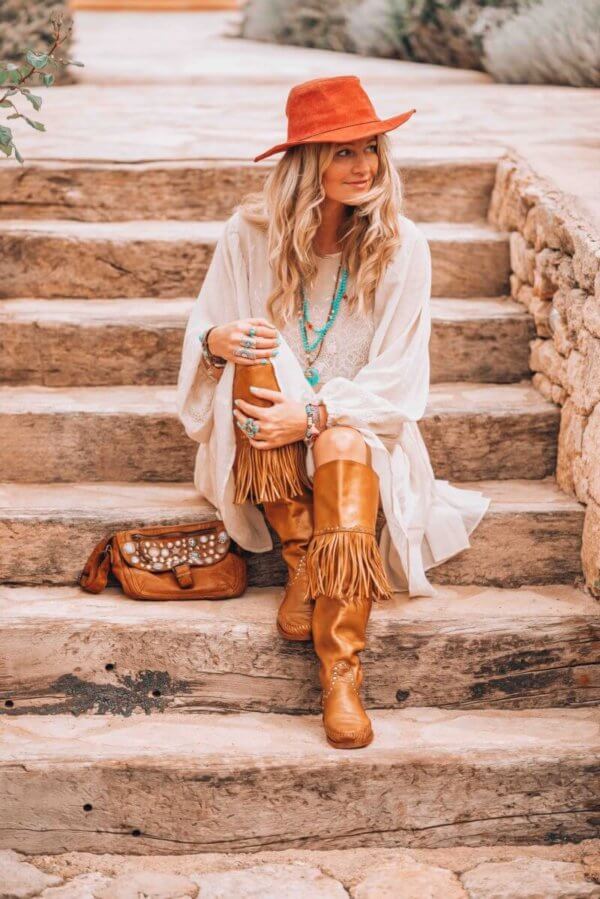 no products
More fashion inspiration you will love
The ultimate must-visit store on Ibiza you have to see
Strolling around the old town of Ibiza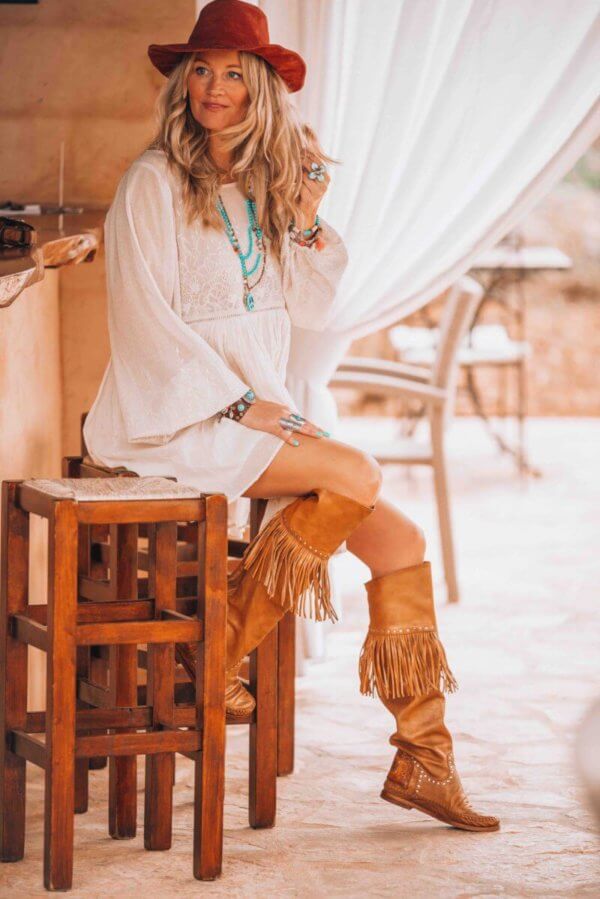 As for matching accessories, I'm wearing a little cross bag with studs in the same color as the boots and a suede hat as a finishing touch. All jewelry in turquoise tones as that's simply my favorite color.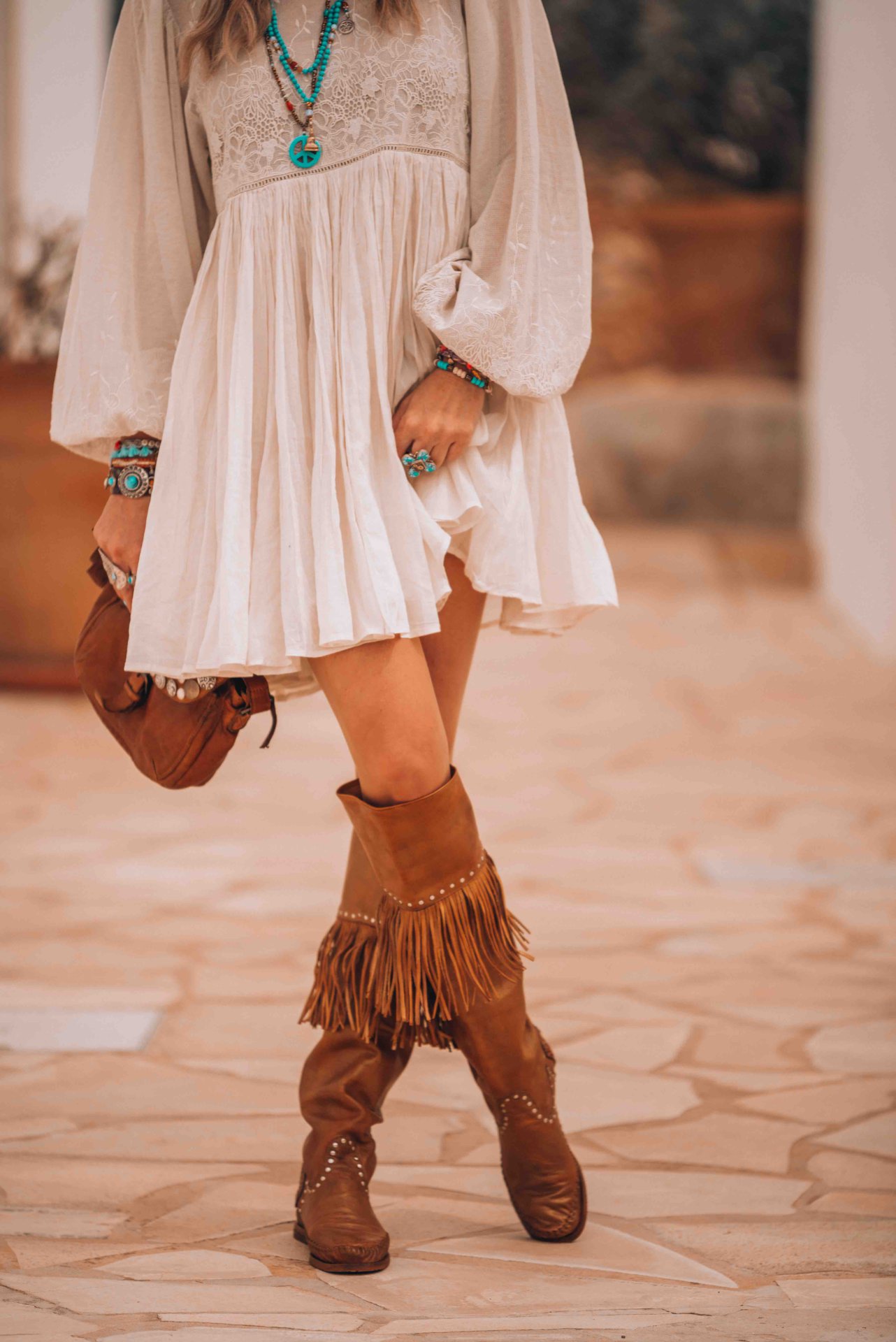 What do you think? Would you wear this look for summer? Let me know and drop me a note!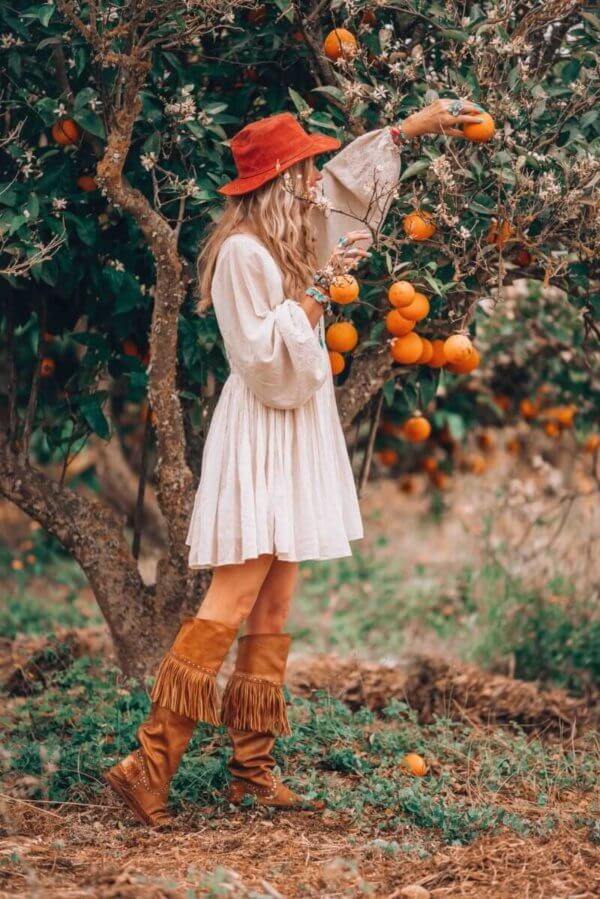 Outfit details: Bohemian knee-high boots by Karma of Charme | Studs crossbody bag | Scorpio Mini Dress Spell
For more on the entire collection of Karma of Charme click here
With love & light,
Yvon
Thank you to the Karma of Charme team for collaborating with me on this blog
location: Ibiza, San Miguel, Can Planells