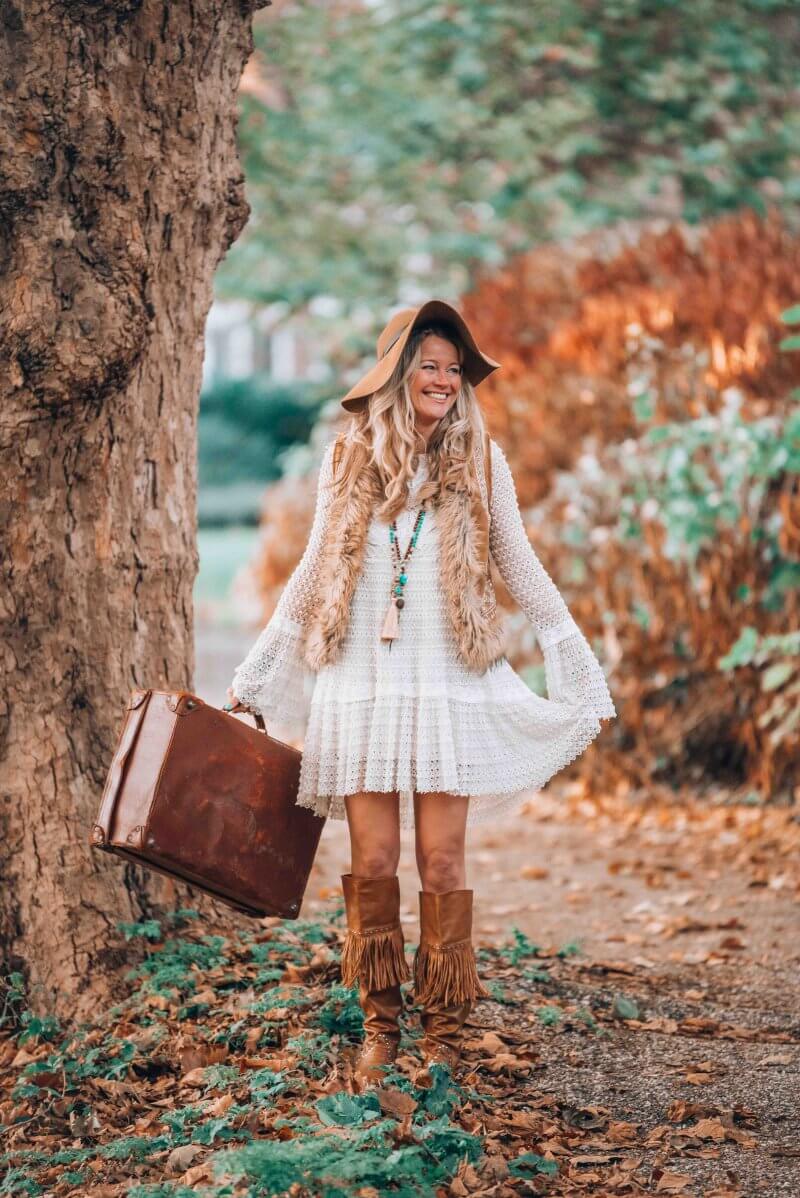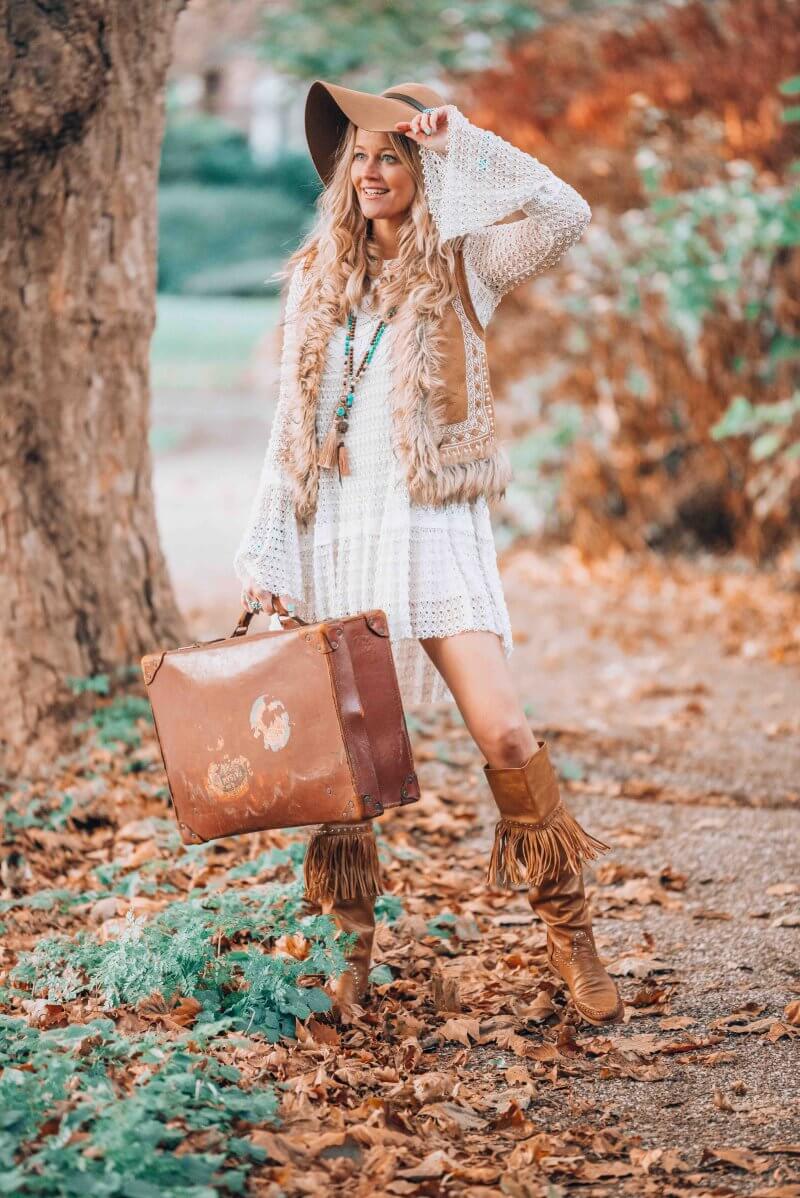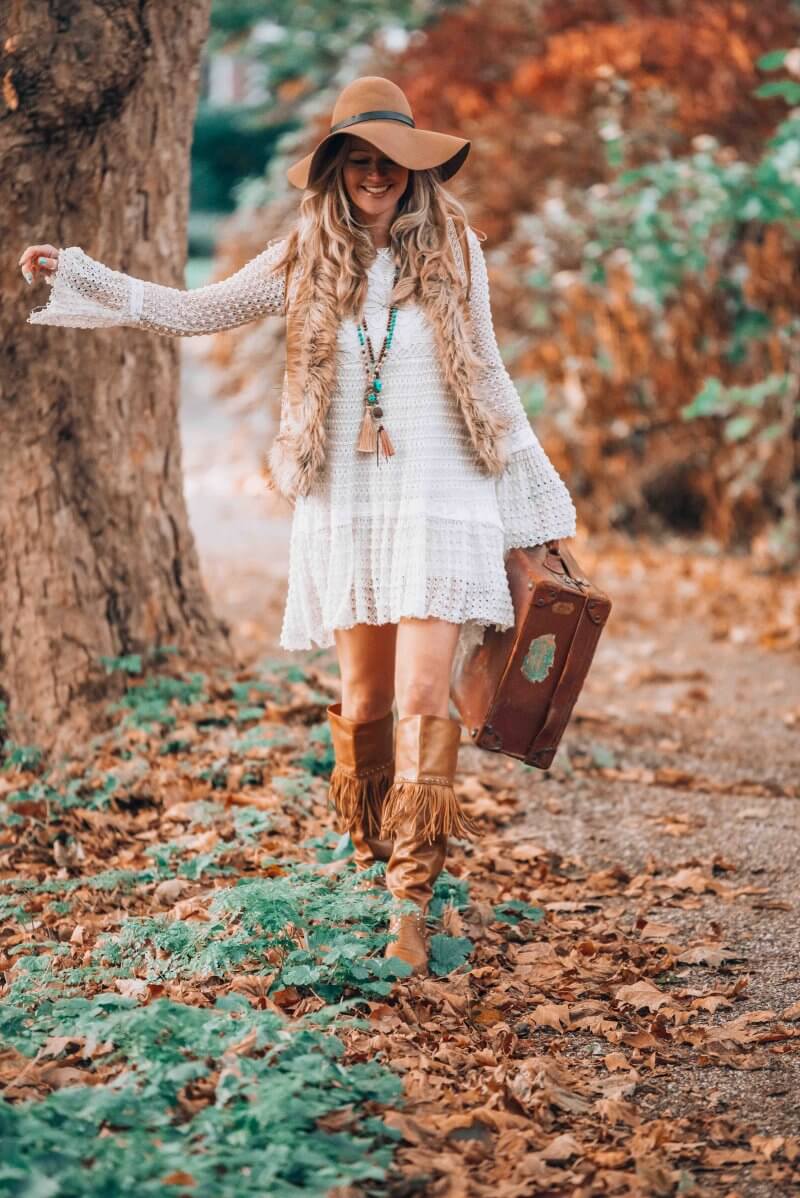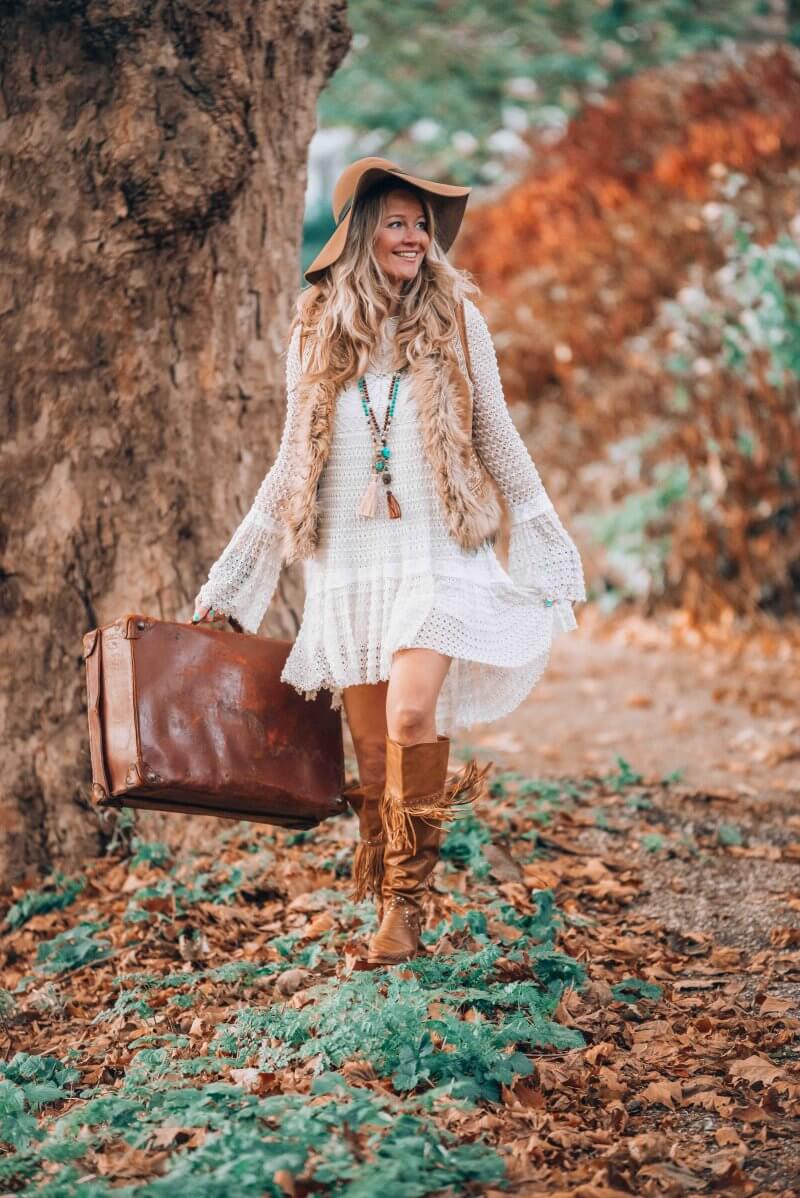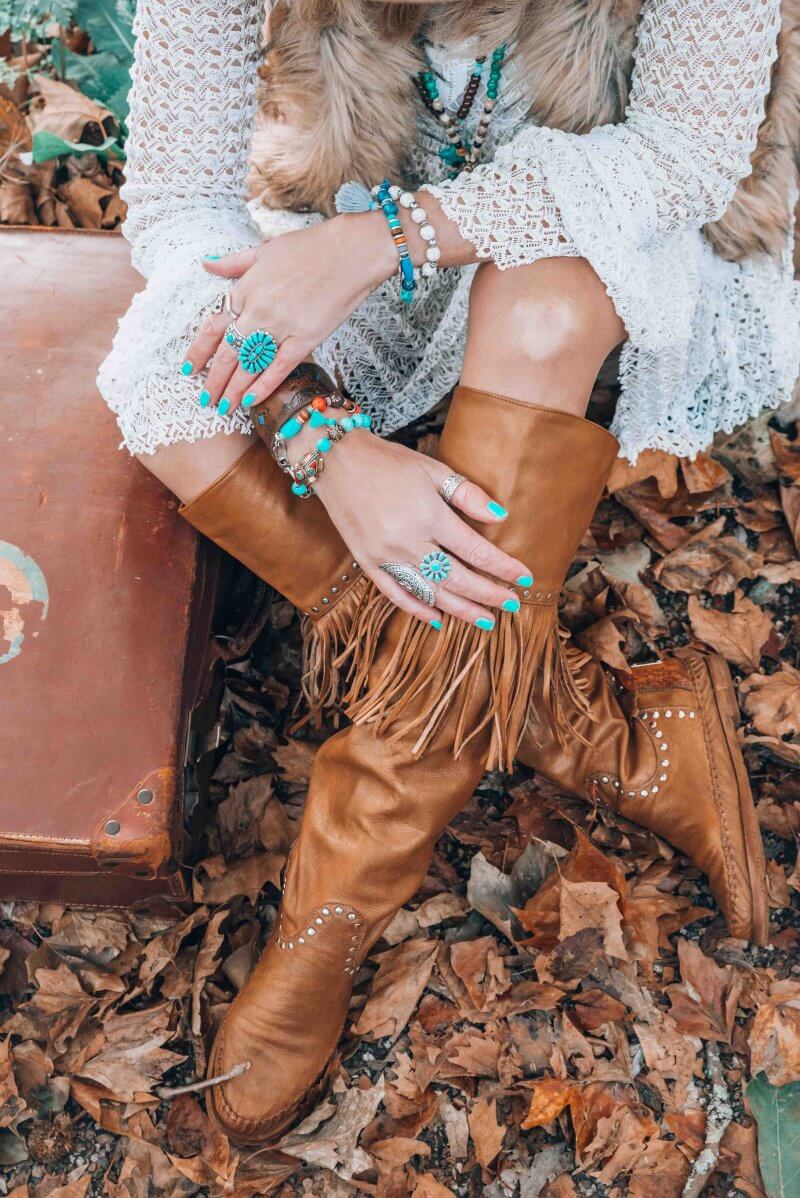 Get the look: crochet dress by FreePeople (old collection) | Boots by Karma of Charme | Boho gilet by Cavenders | Vintage suitcase
Hi sweeties! Happy freezing Autumn day! Shot this look at the chilling temperatures of 4 degrees only, but I kept on smiling!
no products
You all know I'm a big fan of these little white boho dresses no matter what the weather! It's kind of my own signature looks I created the last few years: The Ibizabohogirl style. This little crochet dress I'm wearing today is from an old collection of FreePeople but I still love to wear it. The sleeves are so fab and I keep getting compliments when I wear this little beauty.
The knee boots are from the summer collection of Karma of Charme and feel like walking on home slippers. The leather suitcase is a vintage one I found on the market. A friend of mine found it and she brought it home for me. Isn't it just the cutest?
Gotta run! Mwoa xoxo Yvon