The best boho boots brands online
Boho boots come in many looks, brands, and shapes. Whether you like tall boots with fringes or over-the-top embellished beauties. With a good pair of boho boots, you can turn any outfit into an eye-catcher. But if you are not living on the island of Ibiza where to get your favorite pair of boho boots? Online of course! I've made a list of my favorite brands, which also sell online! Have fun shopping!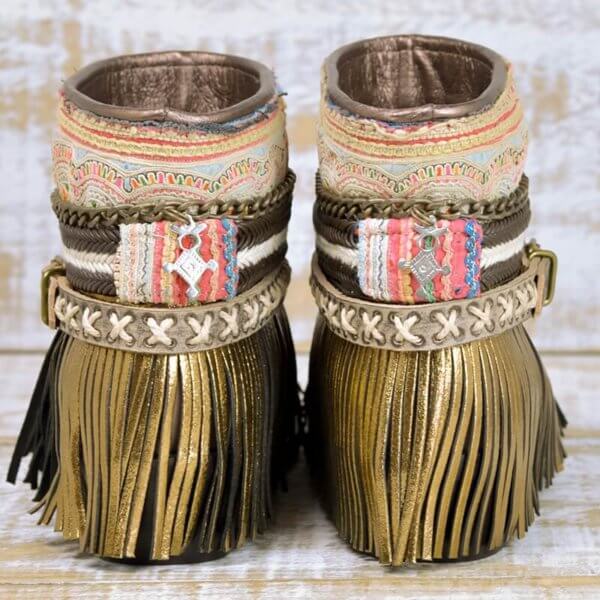 Check out these fab brands!
Layerboots: Boho brand from Barcelona with a mouthwatering collection of coin embellished boots and sandals. Make you wish it was summer all the time.
EmonkIbiza: If you love Ibiza there is just no way you can miss EmonkIbiza. This ultimate boho boots brand is an absolute dream. No two pairs are the same and every pair is handmade. These boots don't come cheap, but they hold very good sales a few times a year! Worldwide shipping.
Mayiha: Not only does Australian Mayiha make fabulous bags and clothes, but they also have added a shoe line to their collection! Check out their style here!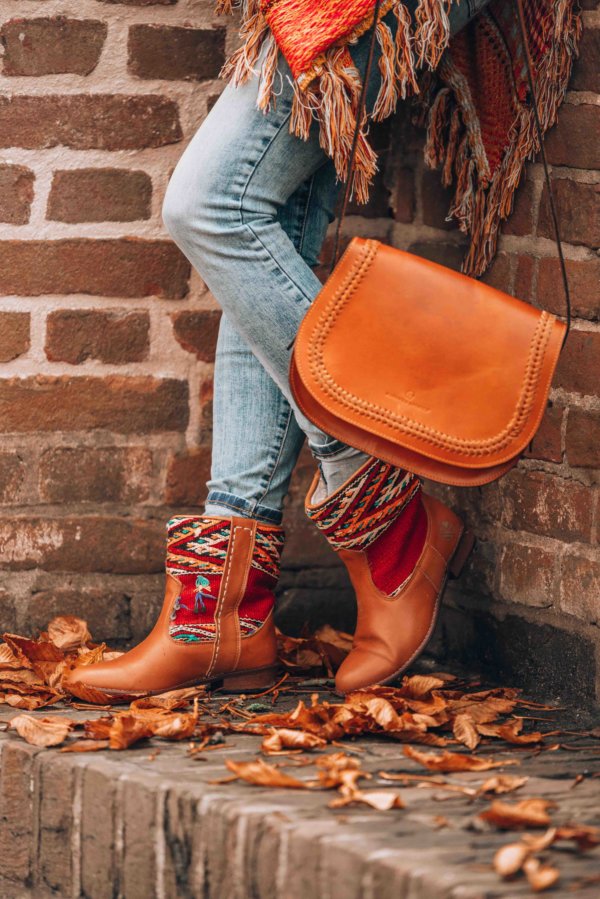 The Kindreds: Beautiful Kilim boots with all unique prints. It also comes with a fab winter collection to keep your feet warm.
FreePeople: American brand FreePeople is one of my favorite boho brands around! But did you know they also have a big collection of cowboy boots? Have a look at their boots collection here.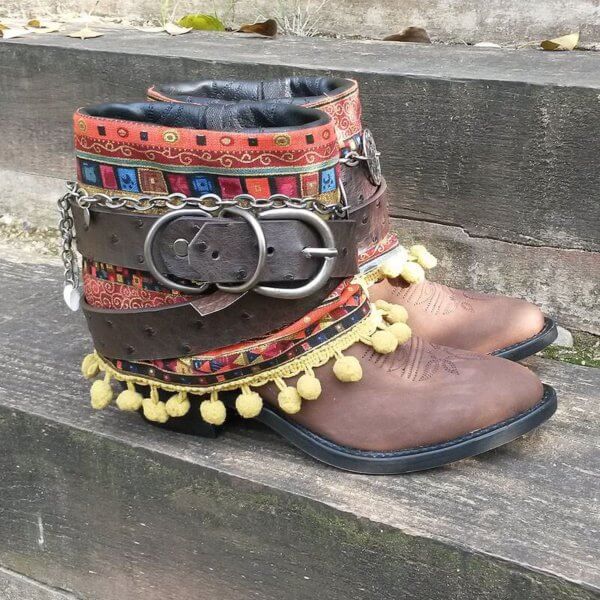 Gala Barcelona: Spanish beauty and fashion blogger has created her own line of more affordable boho boots. Her boots come in a limited edition only so be quick to get your favorites!
Country Outfitters: Cowboy boots come at many styles, shapes, and prices, but stop before you buy online. You really need to try cowboy boots in the store to be absolutely certain of your size. Once you find your favorite brand and perfect size it's saved to shop online. My favorite store is the Country Outfitters, because of their wide selection of boots and they usually have a good sale as well! Shipping only within the US.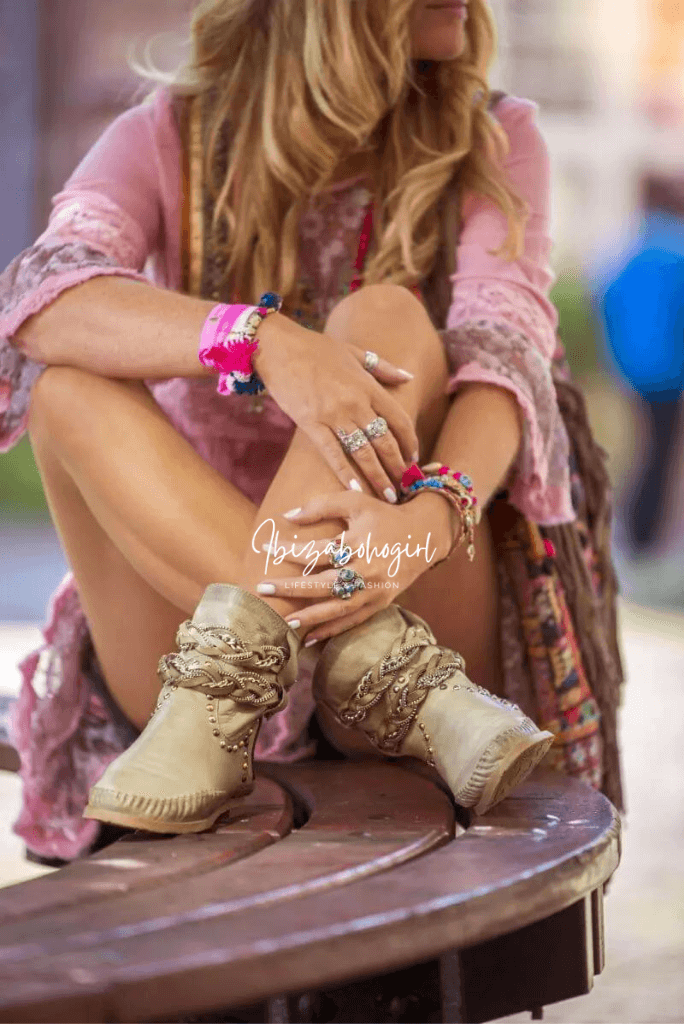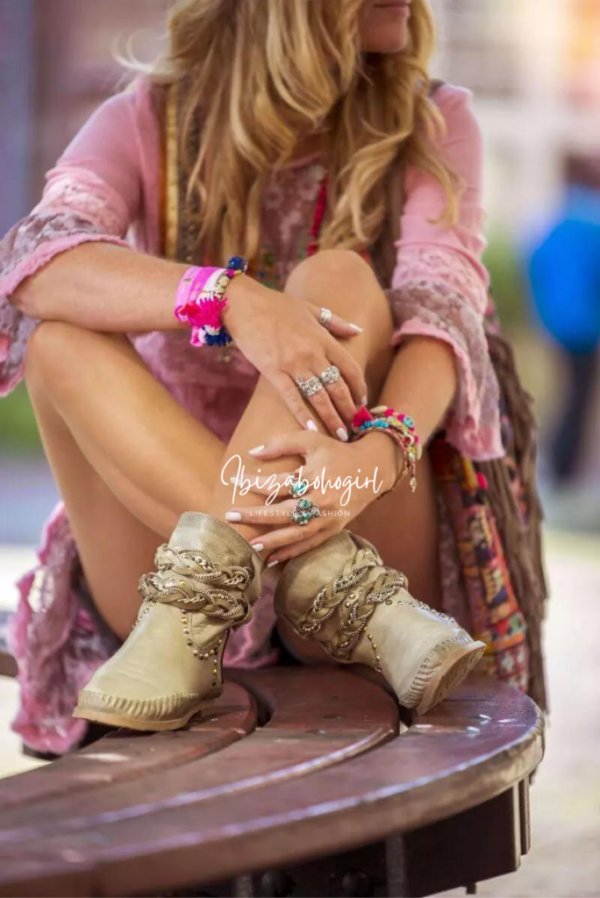 Karma of Charme: And last but not least! Karma of Charme. When you walk into their shop in Ibiza you know you came to boots heaven. This family-owned store has been around for a little over 10 years and finally, they opened their online store! High-quality handmade moccasins with their trademark logo are not to be missed on the island or in any boho closet for that matter. True perfection!
Check for each brand and the individual tax and customs fee when ordering online!
I hope you enjoy my list of boho boots online! Let me know where you get your favorite boots from! This list will be constantly updated with more brands.
With love & light,
Yvon