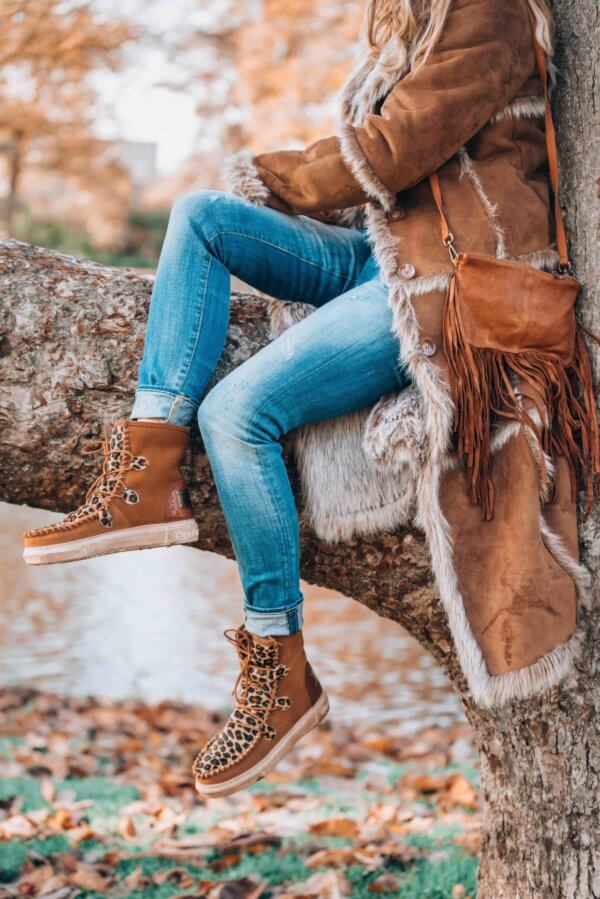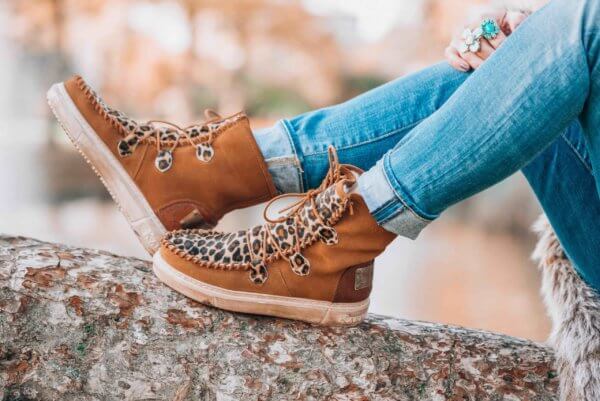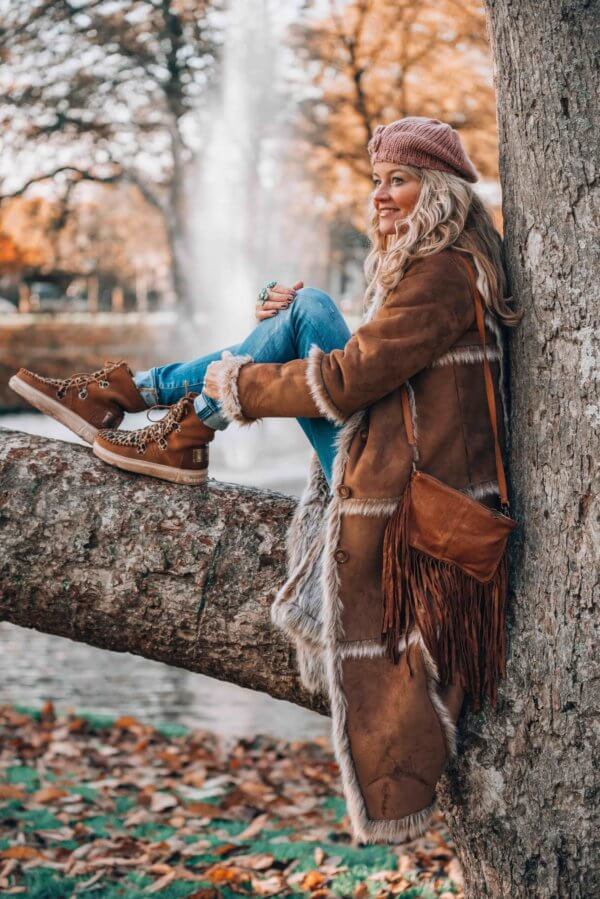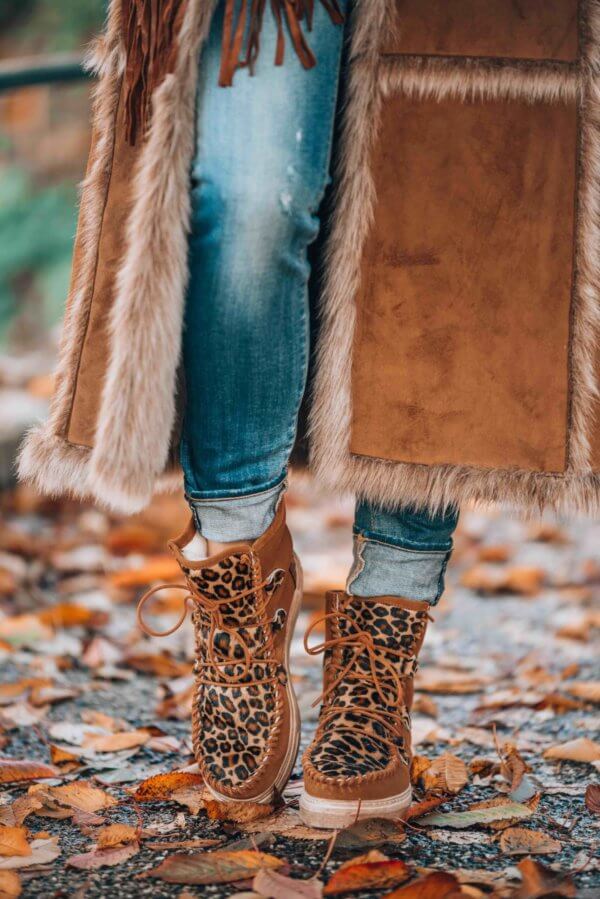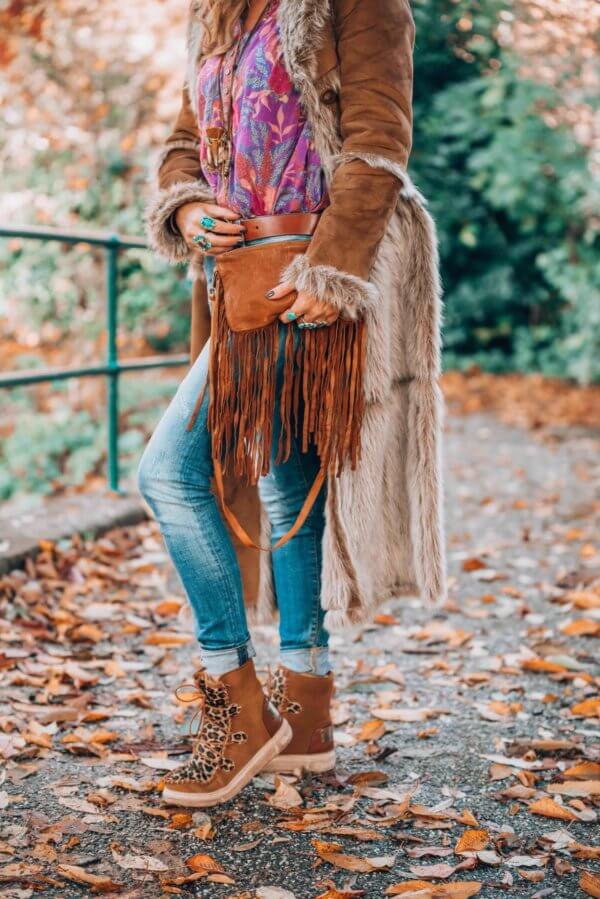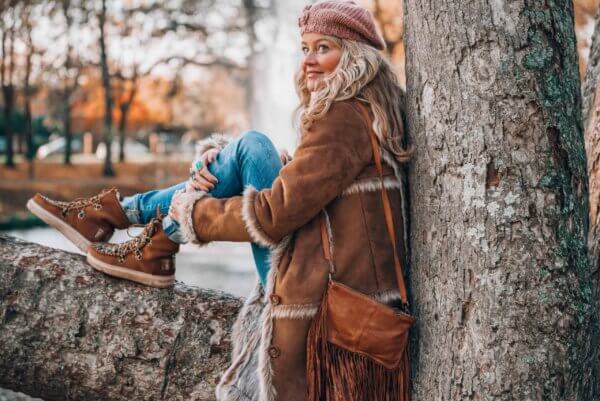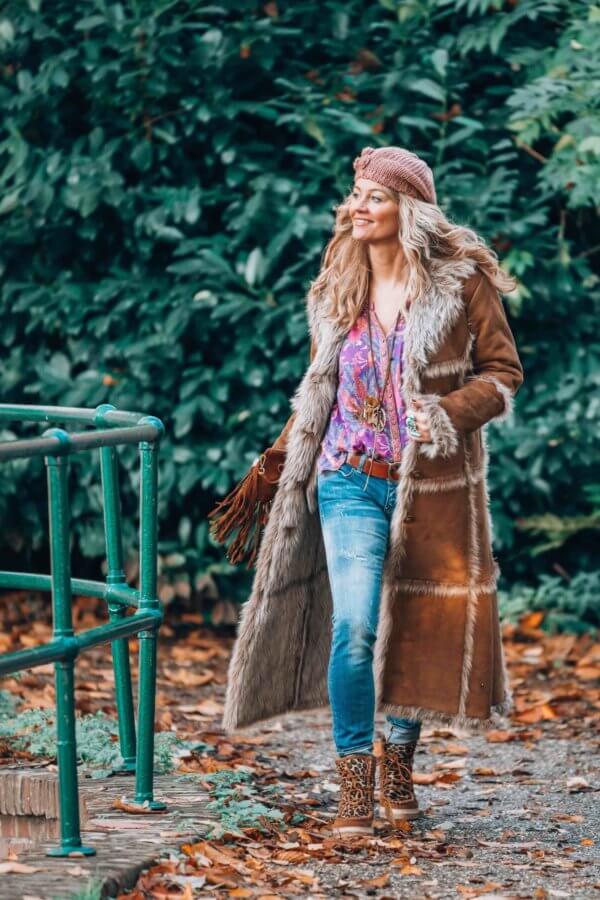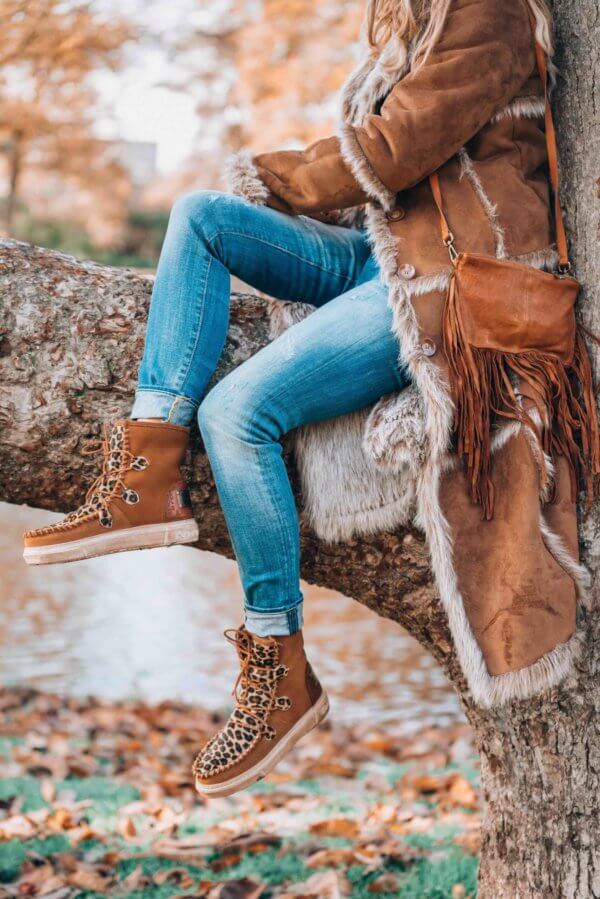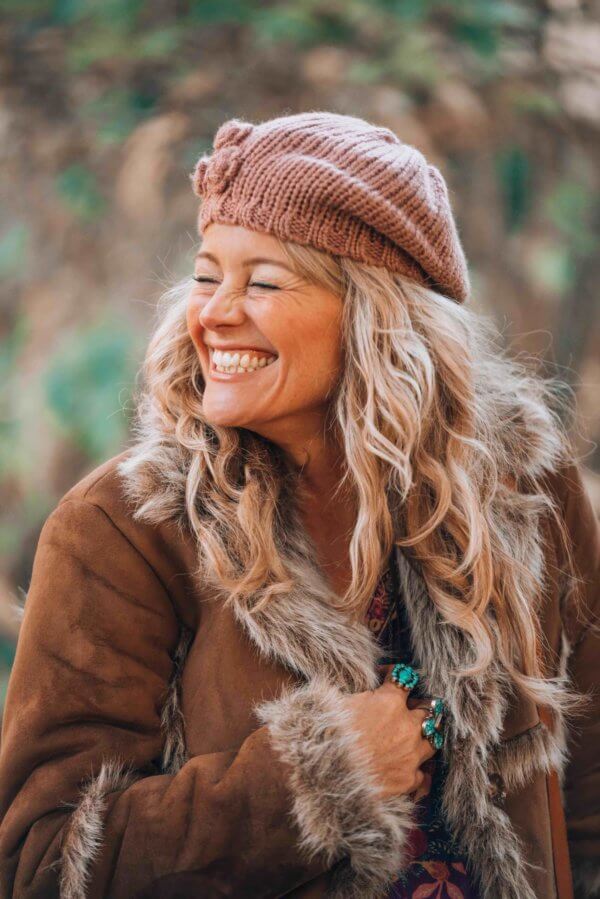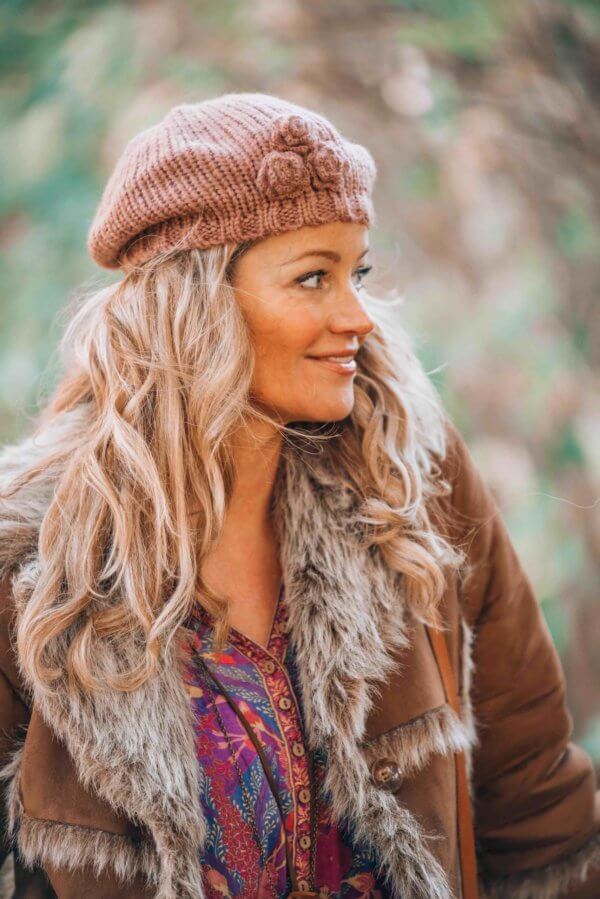 Cozy coats, my favorite jeans, warm boots, a little fringe bag, and a foamy cafe latte… all of them my winter favorites! The last days have been all about staying warm since we came back from Thailand. From flipflops and bikini to the warmest coat I could find!  I'm obsessed with this coat lately I found by pure luck in a second-hand store. It is so super comfortable and it works for both casual and dressed up days. It's completely faux everything but I couldn't love it more! Let the winter begin!
That perfect bohemian winter style
The boots are also one of my favorite pairs. I used the walk a lot on high heels but I feel that especially in winter it's all about comfort and cozy for me. They are from the latest Karma of Charme collection. One of the fewer brands that also make a fabulous bohemian winter collection in boots.  The inside of these leopard print boots is with a super-warm wool lining so I'm thinking of taking these beauties on my next ski trip with me.
Then we have the bag, of course, also one of my favorites, haha, you can see I'm excited about anything that has fringes!  The bag super light and you can wear it as a clutch or as a crossbody bag. The color is in cognac as I find that one of the easiest colors to style with your winter outfits.
I'm wearing
Vintage Penny Lane coat (similar) | Boho winter boots leopard print |Spell Designs Blouse | Little fringe bag | Knitted beret
Today it's all about unpacking our suitcases, getting ready for Xmas and our next trip to the snow! I'm not a big winter girl but I do have to admit I love to spend a few days in the snow with friends, eat loads of cheese fondues, drink wine and just sit in front of the fireplace and read some books. Wintertime is all about connecting to friends and family don't you think?
Next trip coming up
Not sure if we are able to do a lot of bohemian style outfits in the snow, cause there is soooo much snow in Austria already! I think I prefer to stay warm 🙂 These days are a little bit stressful because we want to finish as much collaboration as possible and have to continue packing for the snow which I'm very excited about. Are you ready for the holidays? No matter how organized I try to be I always seem to be doing everything at the very last moment!! Let me know what you think of this bohemian winter style outfit and drop me a comment below! Would love to hear from you.
xoxo Yvon