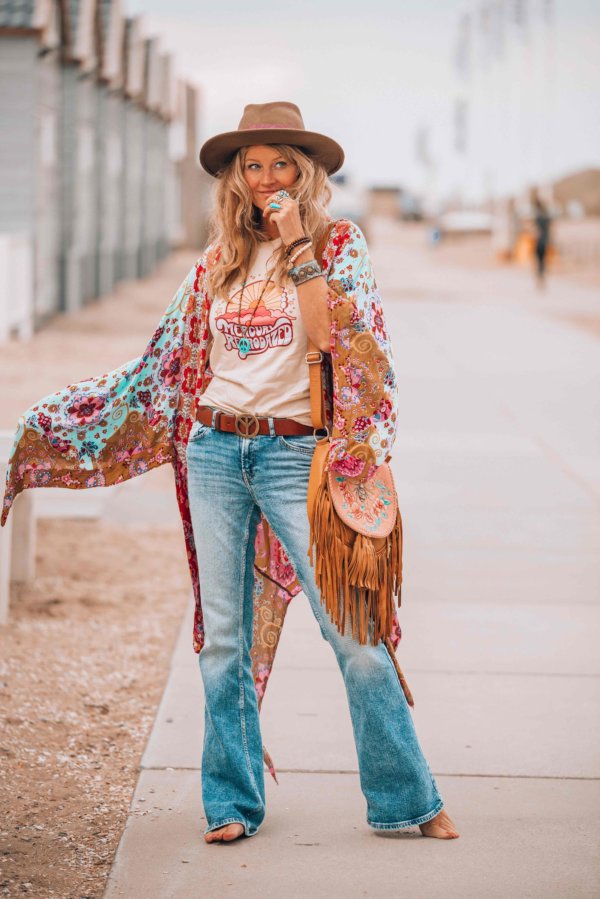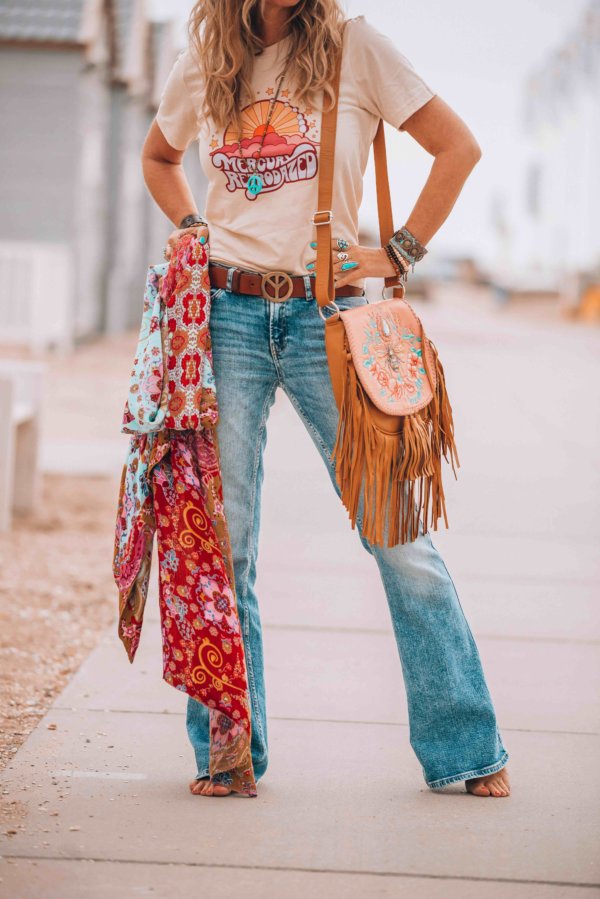 Hi lovelies! How have you been?
Remember when the 70s came "back" a couple of years ago? Well, some people have moved on, but personally, I'm sticking with the seventies! To be honest I think I never left that era!
I just love a good vintage 70s summer look which is why I was immediately drawn to this pair of flare jeans mixed with a cute little tee – it makes for the perfect retro outfit! This happy tee and my favorite jeans remind me of those long hot summers I used to have as a child.
I paired the outfit with a cute pink fringe bag (can we take a minute to appreciate the handpainted bumble bee?!), FreePeople Little wing kimono, and no shoes! Who needs shoes when you're at the beach.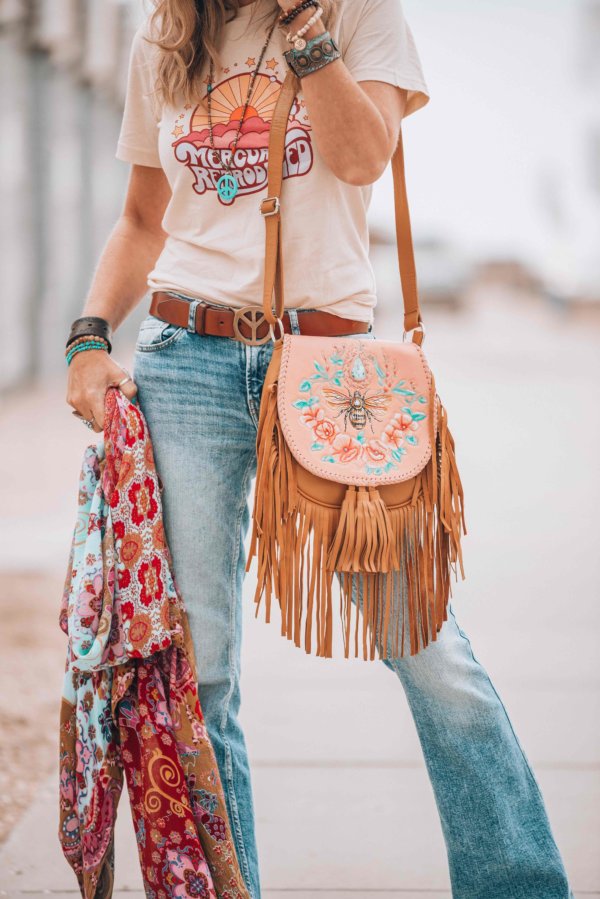 You don't see me wearing jeans often when I do a photoshoot, but I love a good pair of jeans. I found these beautiful bells at ONLY, but I'm sure you can also find this style too at FreePeople or American Eagle. If linked a few for you here.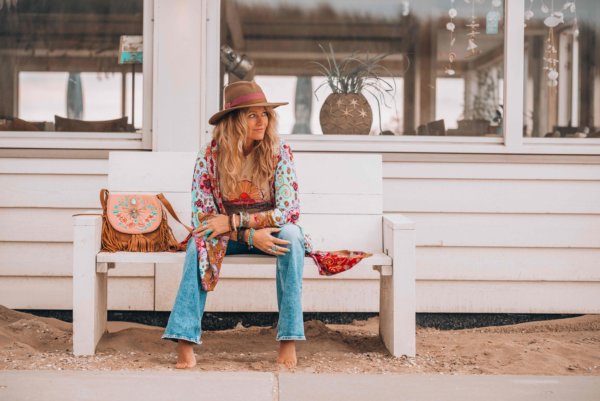 I'm wearing:
Flare Jeans
Little Wing Kimono (similar)
Bumble Bee Bag (more boho bags here)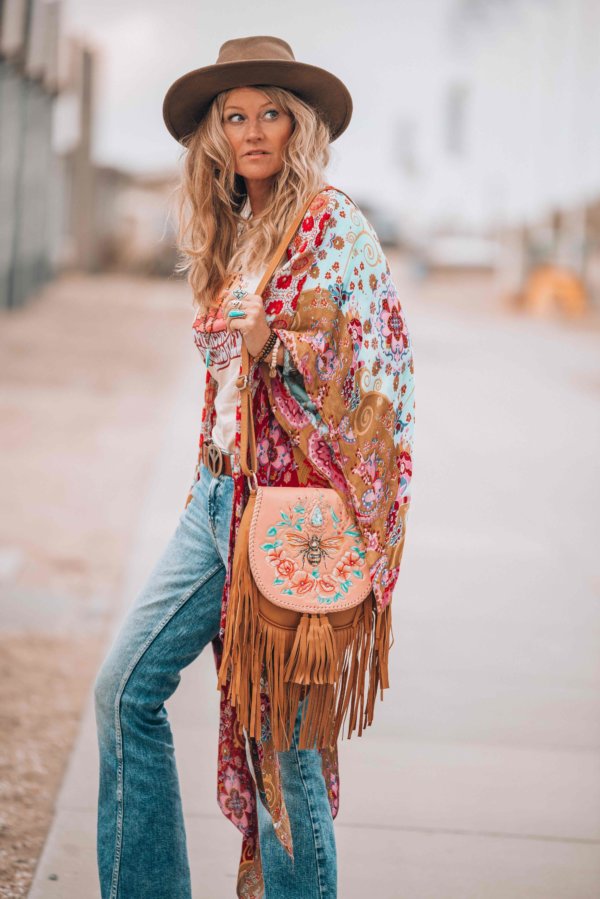 How to create a vintage 70s look for yourself?
don't be afraid of color

find the perfect flare jeans

add a graphic/retro tee (I shop them on Etsy)
accessorize with a vintage belt or bag (again Etsy)

no fuss beach curls

go barefoot or wear simple flipflops

Although this look is just a simple mix of the stuff I have in my closet (old & new), it's simply uplifting. Shooting at the beach always brings me joy, as it helps me to step out of these sometimes crazy times.
Hope you enjoy this style and please, please, never lose your inner hippie,
With love & light,
xoxo Yvon