If there is one piece of clothing every boho girl should have in her closet it's a crochet coat. As you know I'm a big lover of crochet and each time a find a nice vintage piece my heart makes a little jump. Let alone when I find a brand that makes an entire crochet coat with a granny square!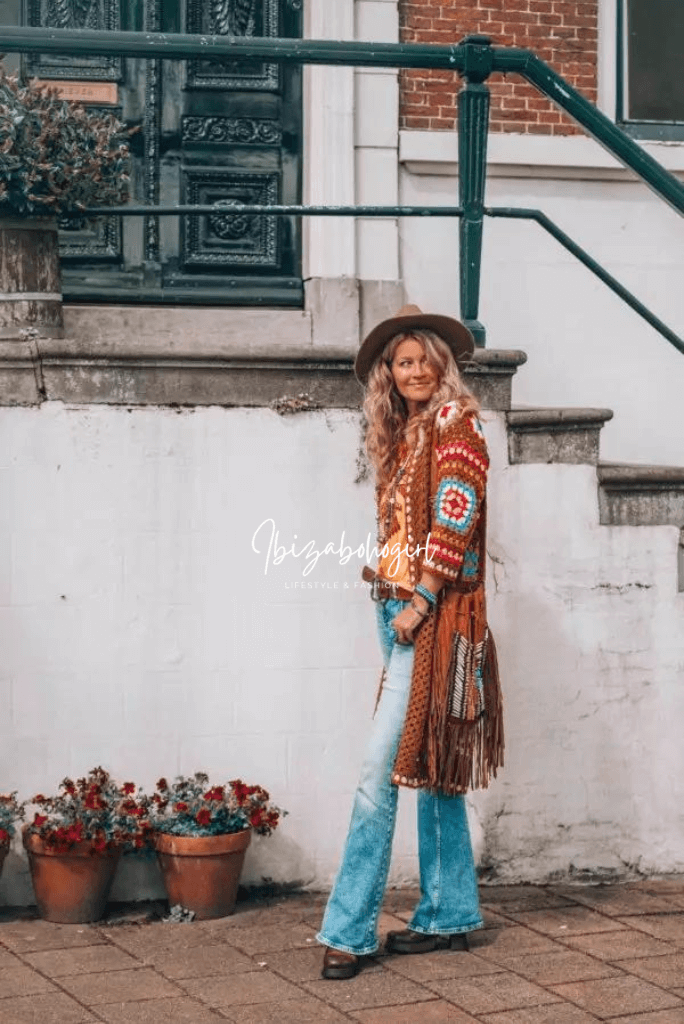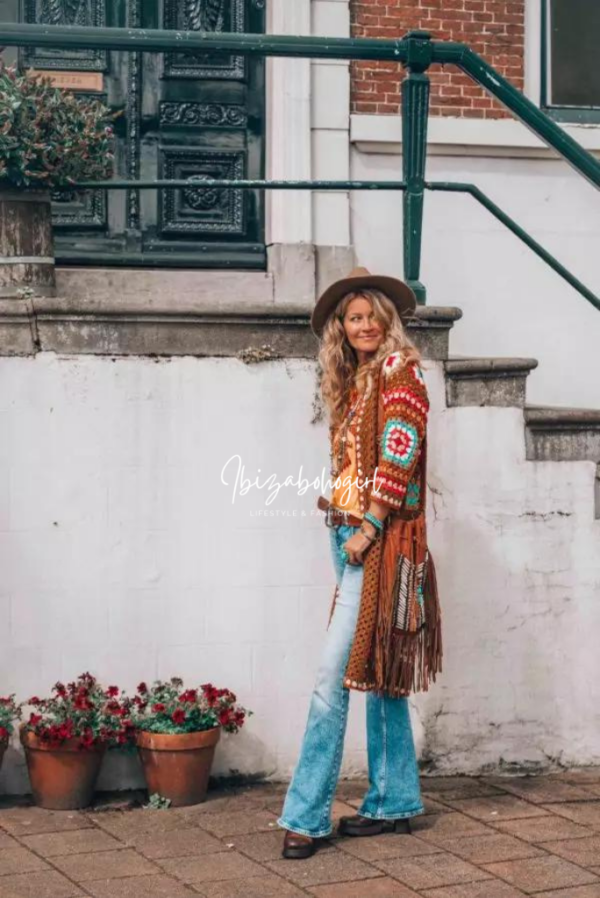 Crochet Love
Last year I found an amazing one with H&M, but it was a limited edition that sold out so fast and I never seem to be able to find something similar. Then I found this one! With love from Sweden! One of my favorite brands from Scandinavia decided to take one up in their collection. I was lucky enough to snatch a brown one but this week they also dropped the Granny Crochet coat in black! Please don't hold it on me when this one sells out in 20 minutes too!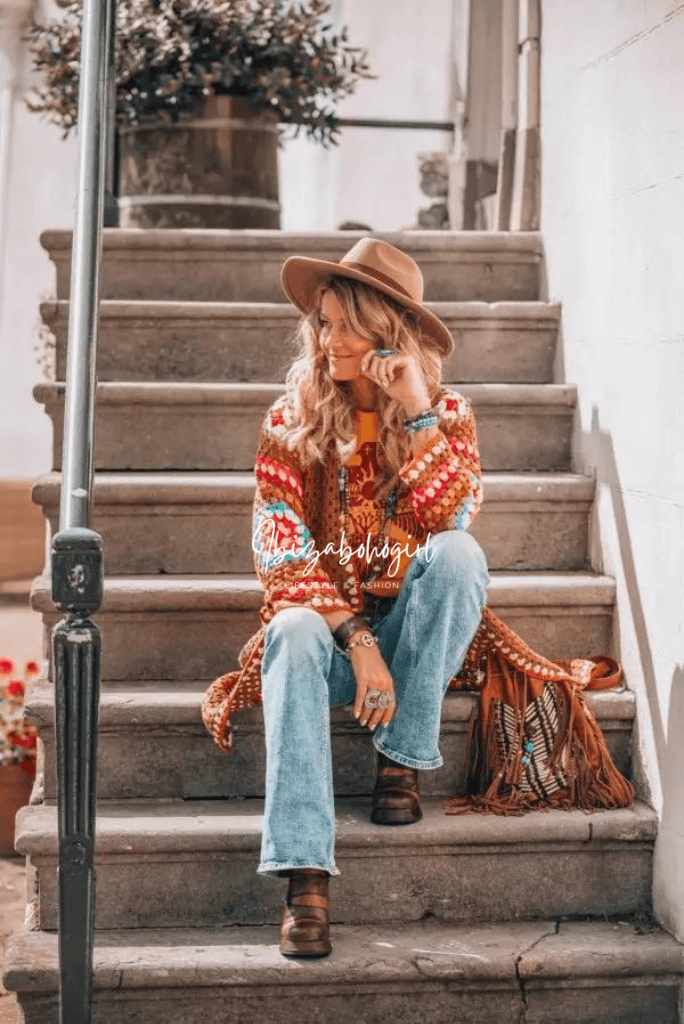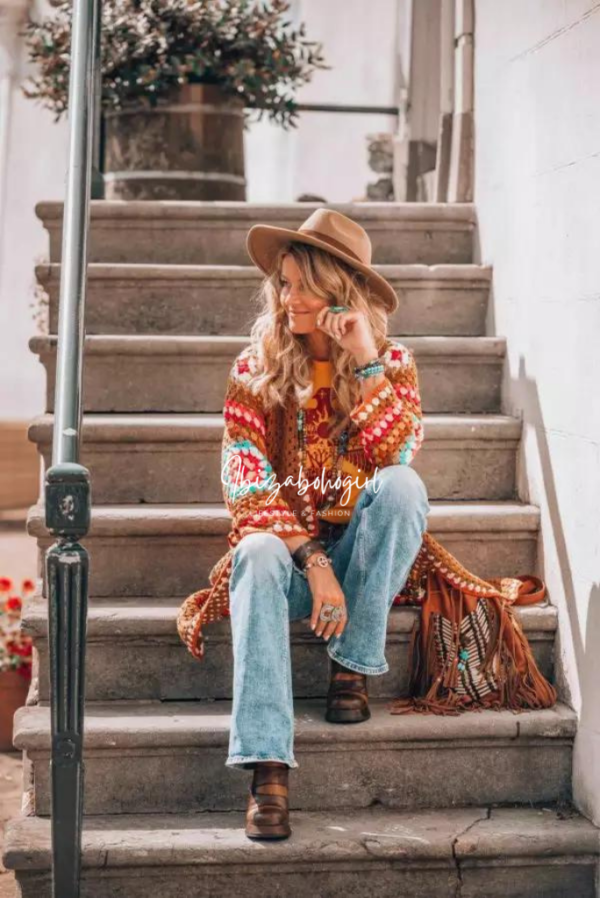 When to wear it
Dutch summers aren't usually the warmest so I'll be having plenty of days to throw this beauty over a vintage tee with some jeans.  And before you're able to blink Autumn is already peeking around the corner. Netflix in crochet? Yes, of course, why not? The fabric is super soft so I'm probably gonna live in this beauty for quite some time. Thinking of that I might order the black coat as well. Please don't tell my husband 🙂 Well, it's my birthday in just a few weeks so why not!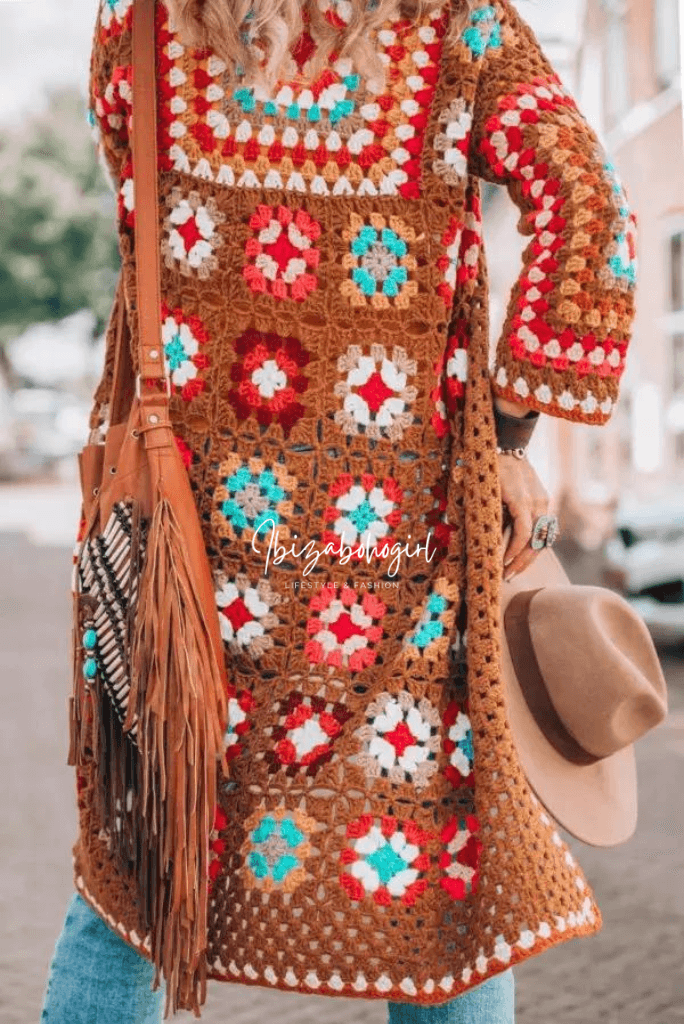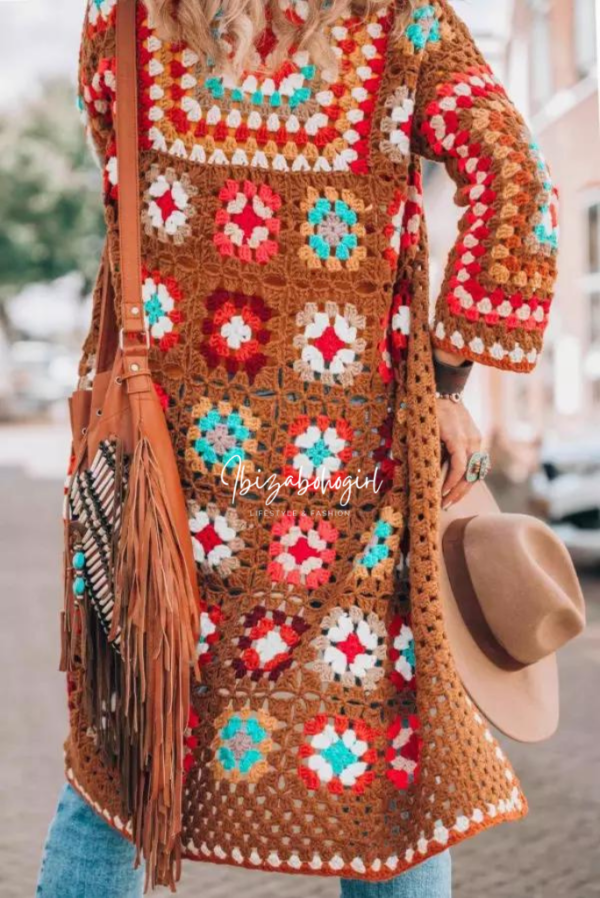 How to wear it
If there is one thing you have to consider before jumping into anything crochet it's to be delicate with it. Crochet is mostly handmade and you easily get stuck behind sharp corners and nasty hooks. It's a lesson you will learn quickly when you start wearing crochet. If you are very handy you probably know how to patch a little hole in a granny square, but since I don't even own a needle and yarn I would have no idea where to even begin. So, my advice is just to be careful and treasure your crochet with love.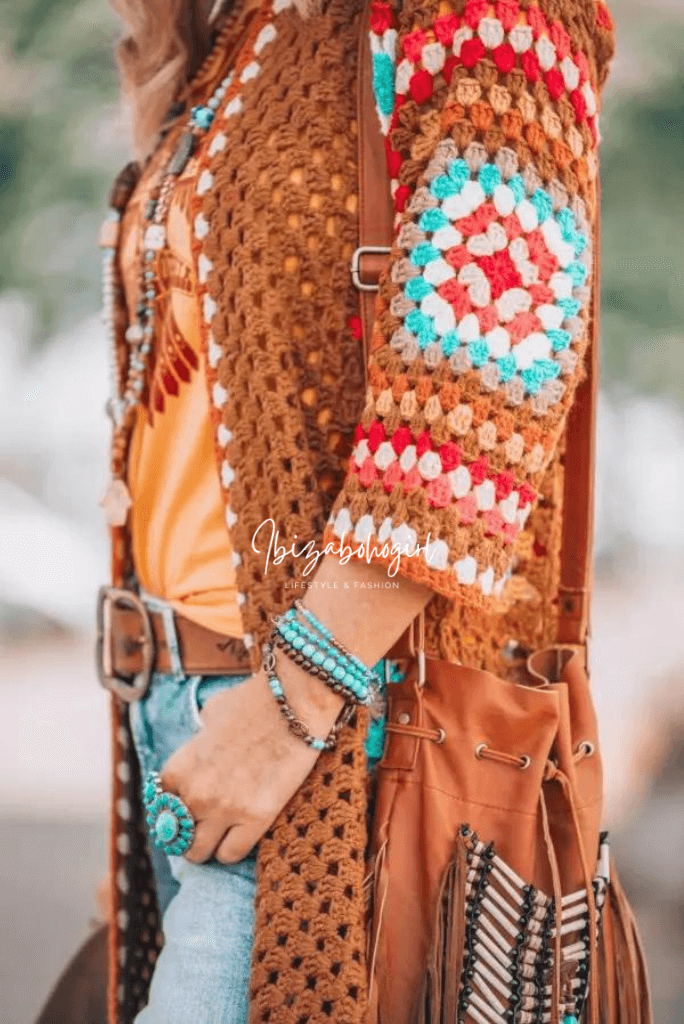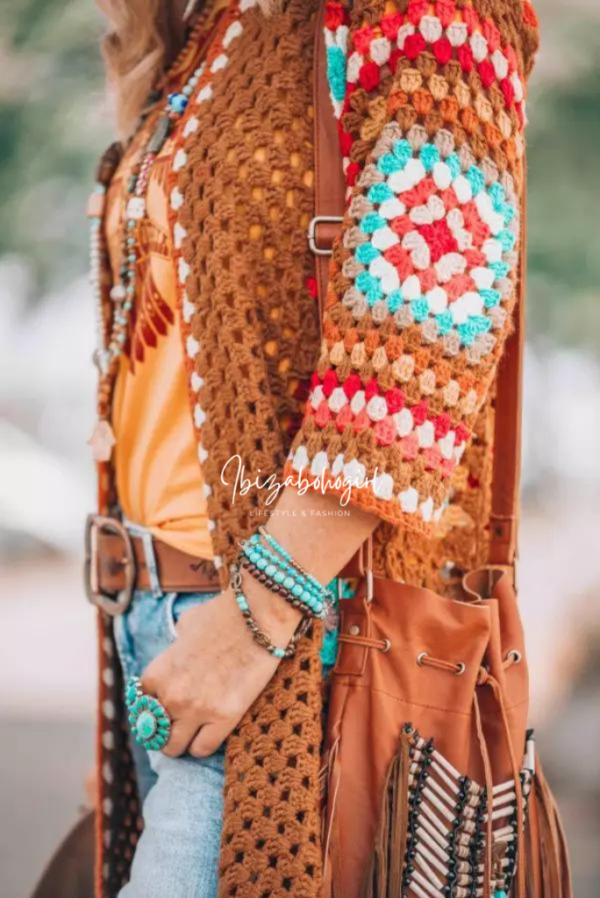 Get the look
For this look, I styled the Granny coat by LoveForever with a vintage tee from Rabbit & the Raven and a pair of flare jeans from FreePeople. The fringe bag is from Etnika Bali which I ordered through Etsy. The hat is also from FreePeople and comes in several colors.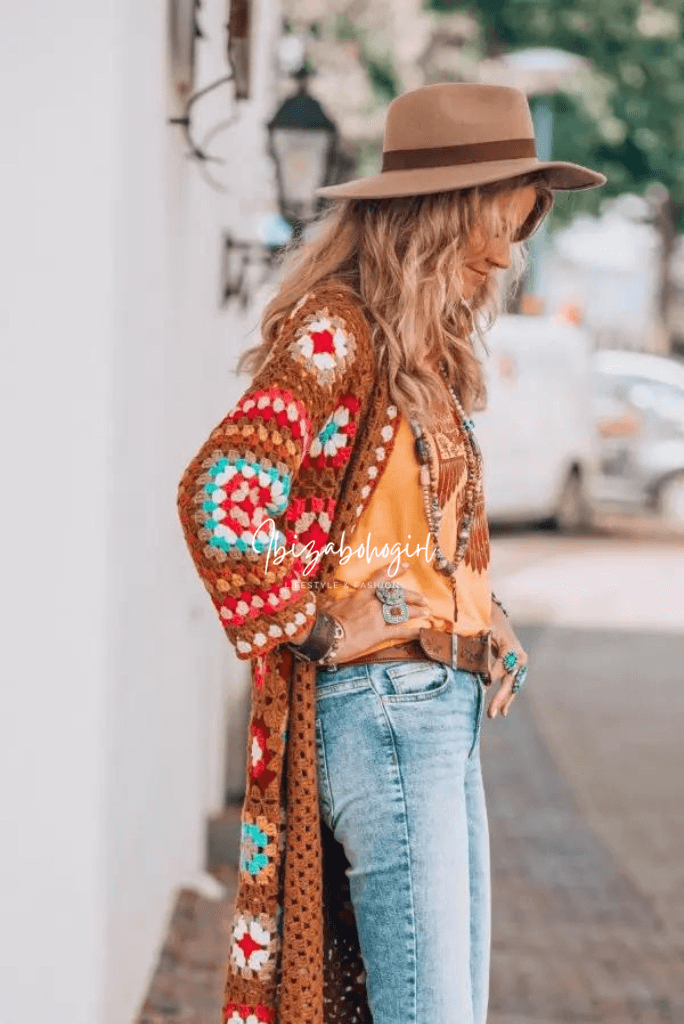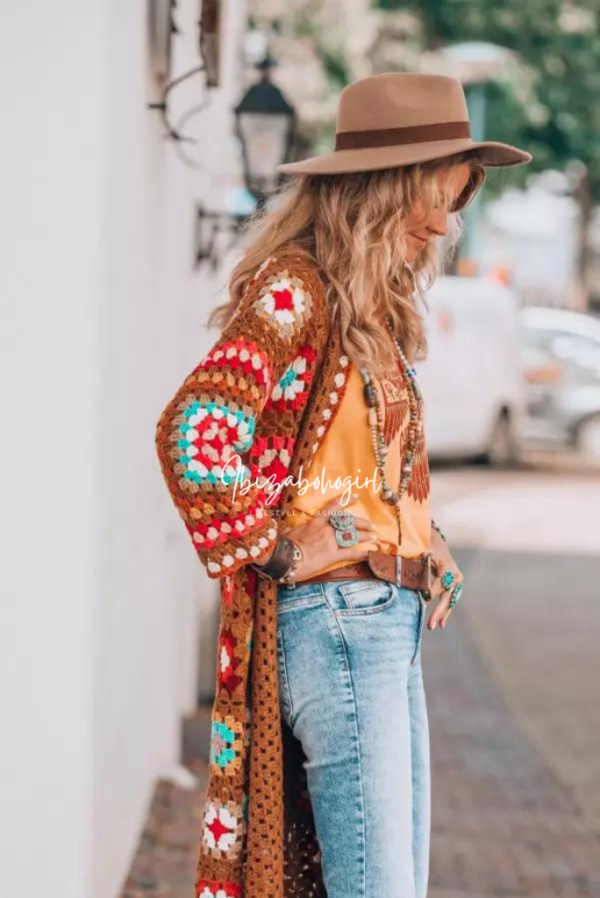 If you love that boho 70s style having a coat like this just uplifts your look without having to make too much effort. It's warm and comfortable without being too hot and it perfectly covers my arms (I'm turning 50 remember :-)) still showing off all my rings and bracelets.
Do you love crochet too? Do you own a crochet coat granny square or even better! Do you know how to make this? Please drop me a comment below. Would love to know!
Stay healthy, stay safe,
xoxo Yvon