Ibiza boots to love
Hi Girls! When I was asked to attend the new store opening of Karma of Charme I simply couldn't say no! With their ultimate collection of Ibiza boots and the most amazing bags, Karma is usually my first stop when I visit the island. Unlike a lot of other brands that prefer to have their collections made in China or other cheap labor countries, Karma of Charme is a small Italian family company that makes everything themselves in their factory near Bologna.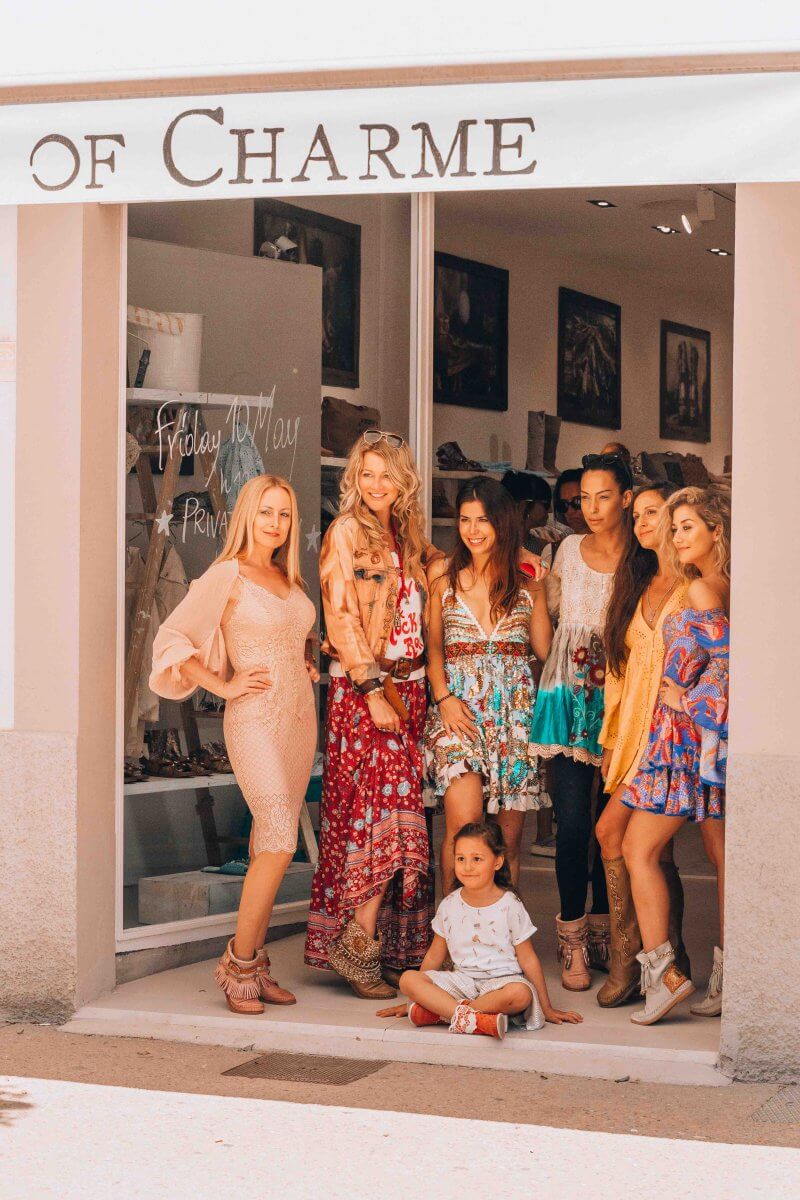 Every creation is hand-made and hand-sewn with sweet nonna still doing the finishing touches on every boot. She was also present at the store opening sitting there patiently between all the it-girls and fashion bloggers just doing her thing! Love that!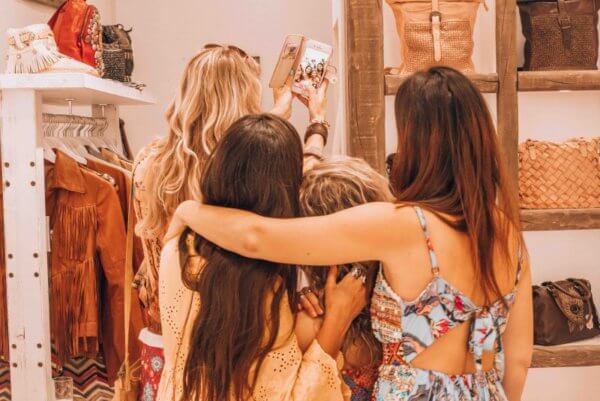 Speaking about fashion bloggers….It was so nice for me to meet up with all my Insta girls from the island. Most of them I've been following for years, but I've never met them in real life.@onibizaclouds, @dress_t0_impress_ibiza , and the beautiful @Ana.vide to name a few. Are you following them already? I did feel like a giant next to these petite Spanish beauties, but we ended up having a great time together.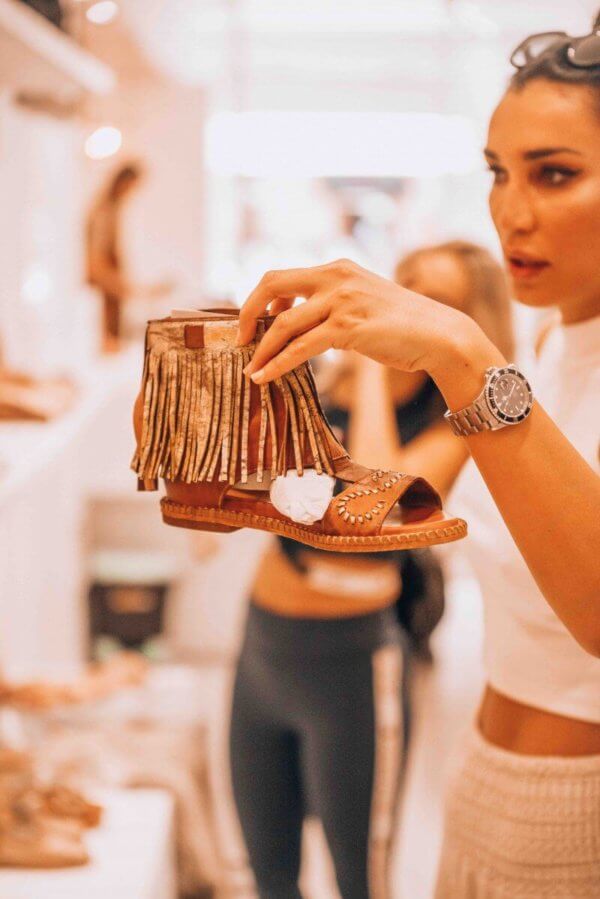 More on these fab Ibiza boots you will love
Stunning knee boots to wear all summer long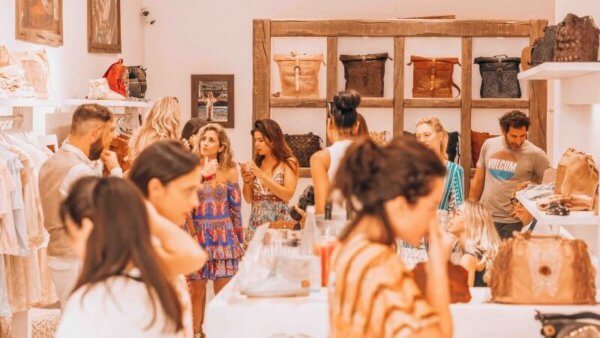 More about the store
This is the second store Karma opened up in Ibiza. Their other store is also in the Old Town, but this store is much bigger and holds a great collection of fashion too. You have probably seen me wearing some of their embellished jackets already. New are the dresses and summer-style kaftans. Soon more in the upcoming blog so stay tuned!
If you looking for some high-quality bags, unique fashion designs, or some fab Ibiza boots you simply have to drop by! You can find the new store of Karma of Charme at Ibiza Old Town, Vara de Rey 10 (update ==> stores on Ibiza closed from January 2022)
With love & light,
Yvon