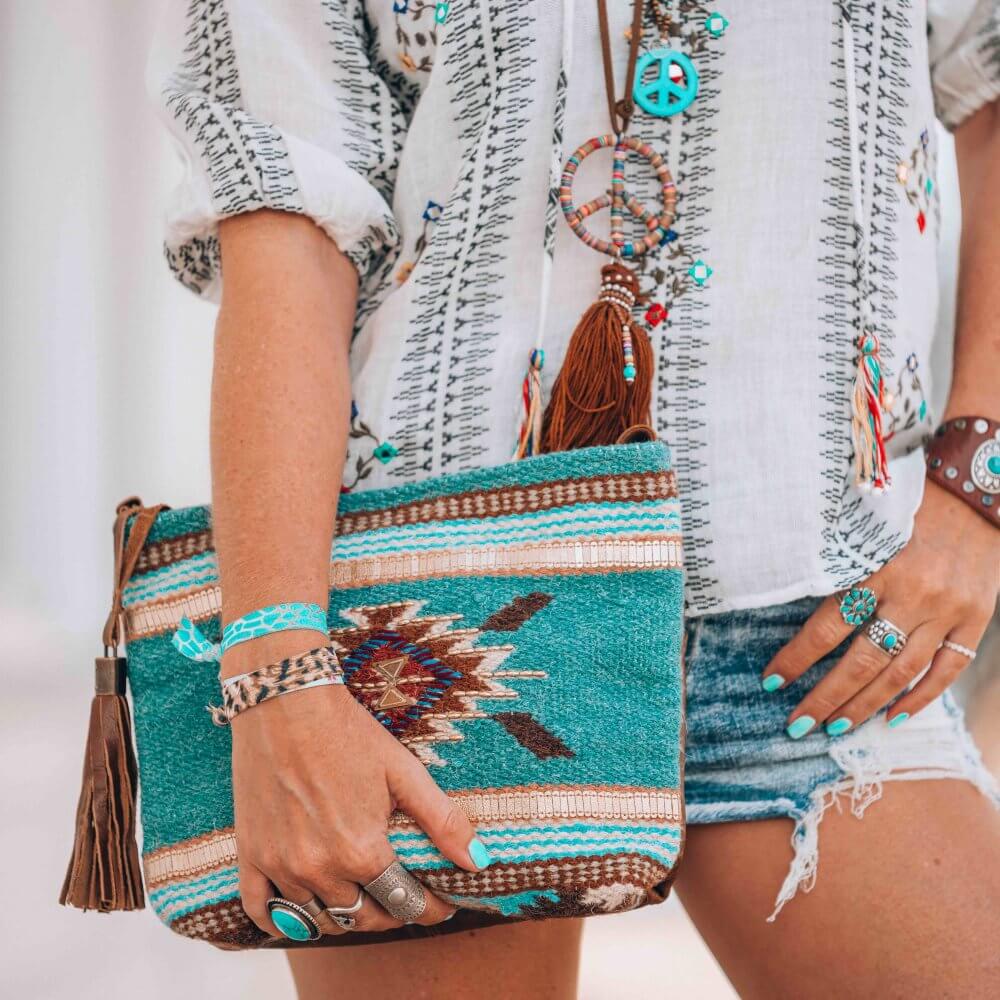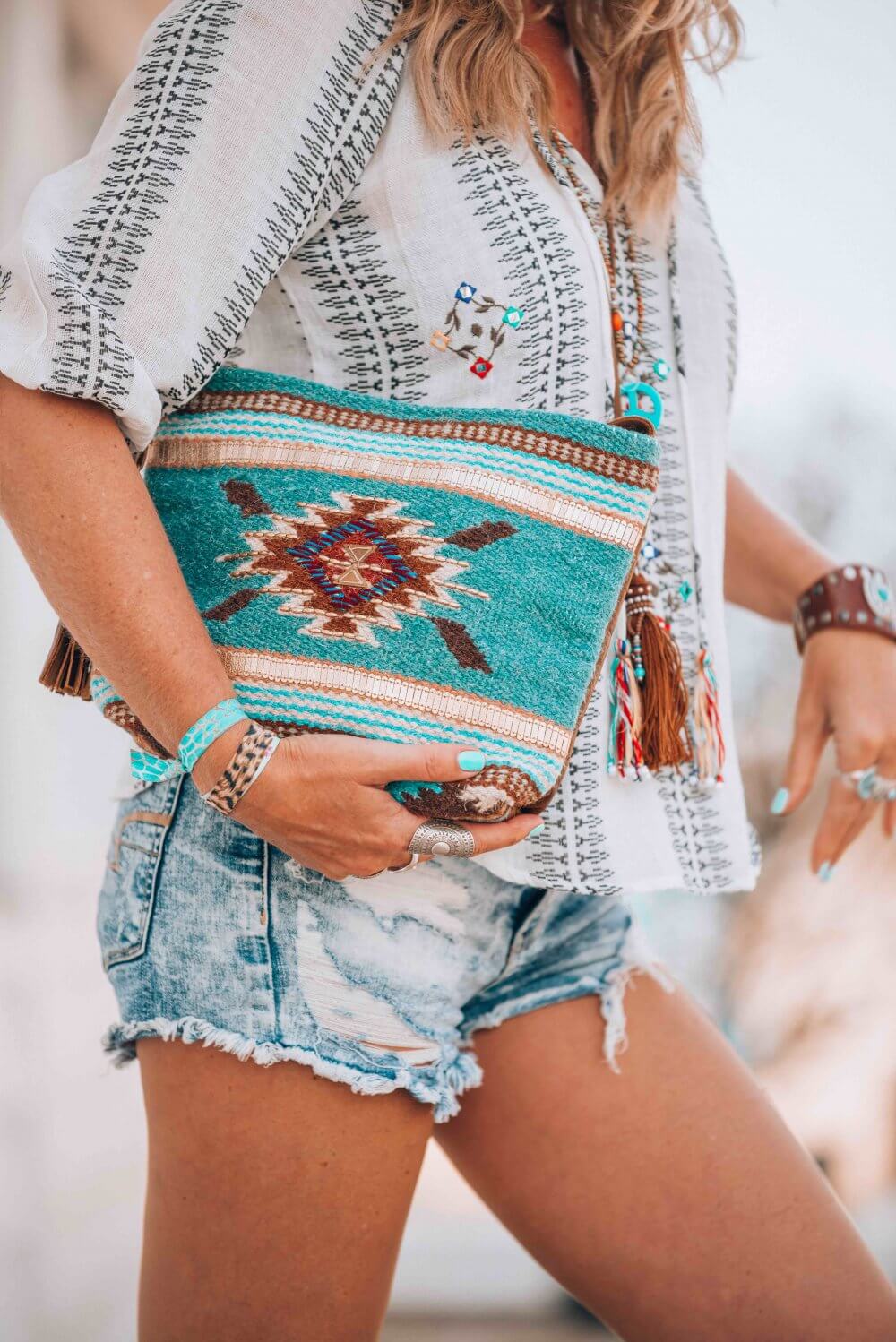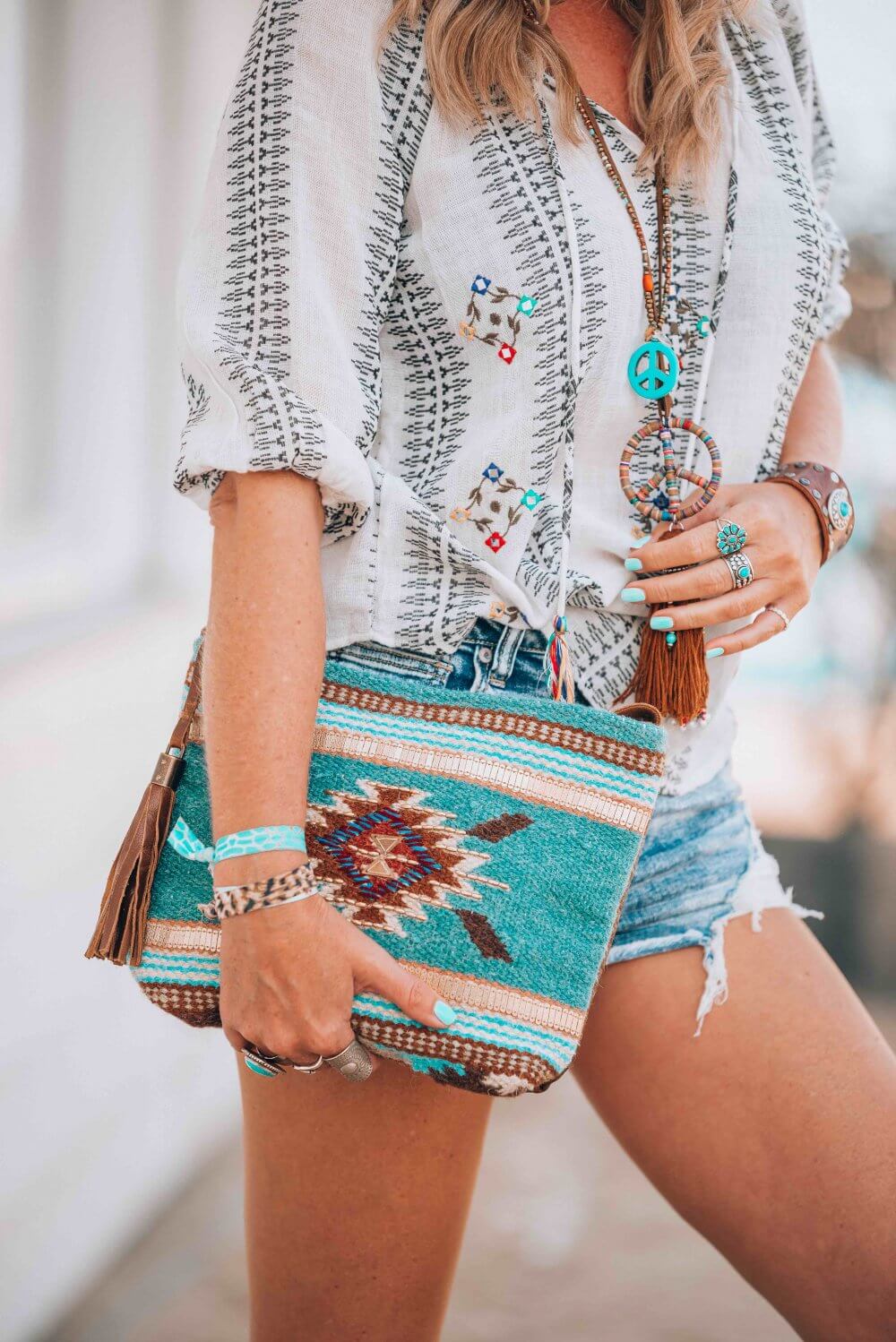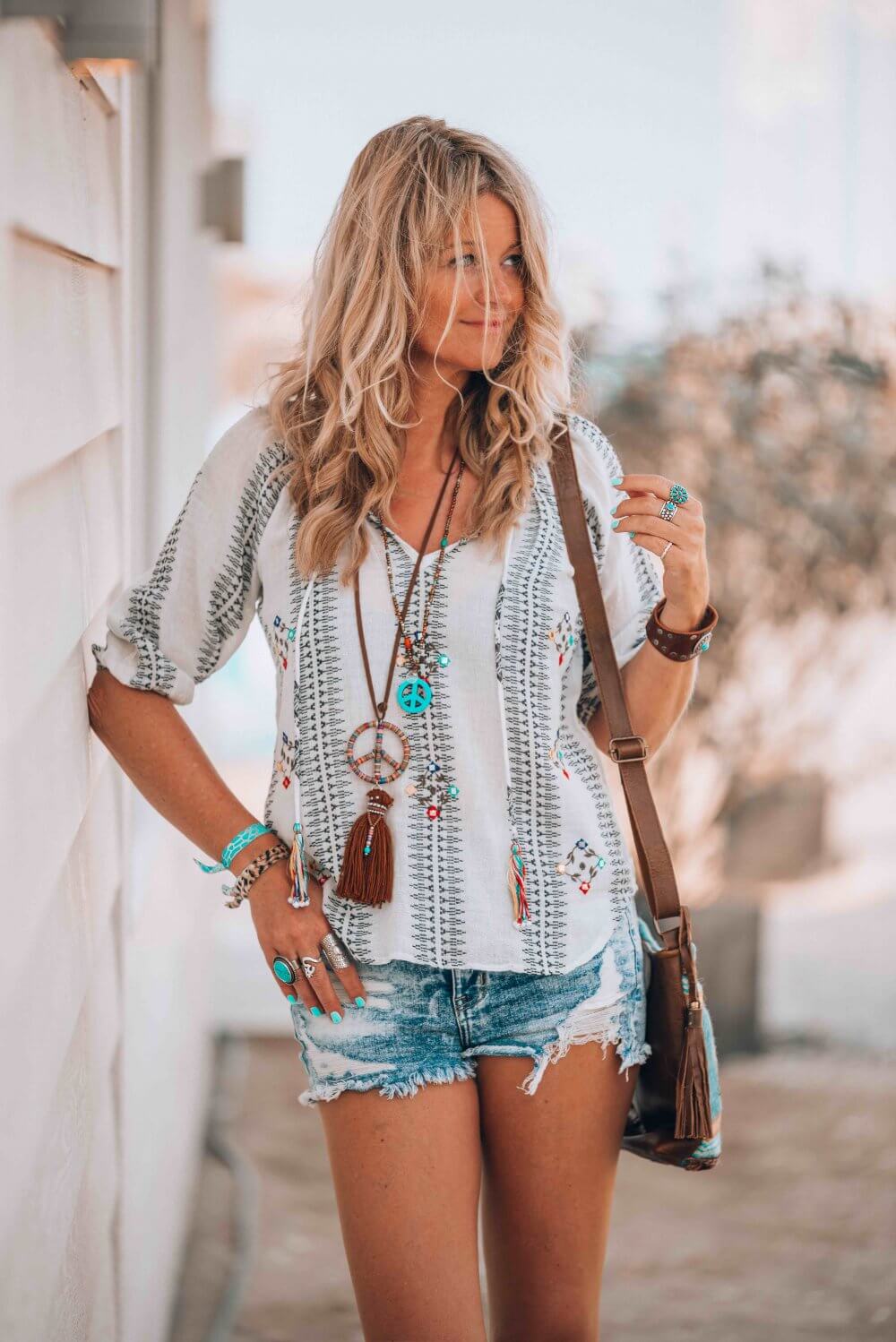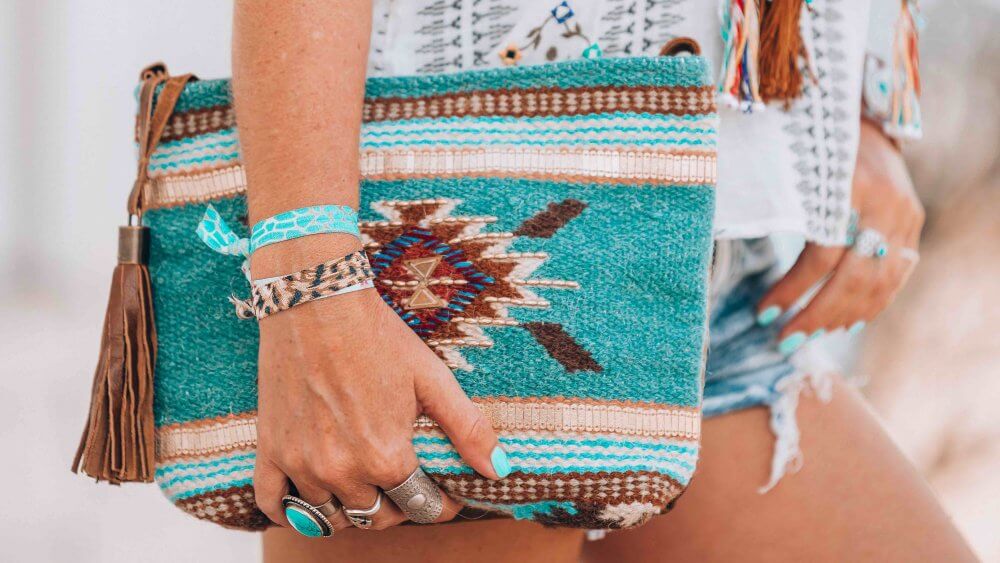 Embroidered Top| Festival Shorts | Tularosa Crossbody Bag
What is Summer without running to the beach for a little break? I simply can't remember having spend so many days at the beach in one summer. As I'm writing this I'm already packing for my next trip. Back to my favourite Boston, but no beaches there. We'll probably head to Province town on the weekends to get some sandy feet and sunshine.
I've been home now for more than 8 weeks now and that's a total record for me. Although it's nice to catch up with all my crazy friends, see my family again, the excitement when I start packing for a new trip gives me soooooo much energy! Thinking about which styles to take along, which books to read and where to do my next photo shoots gives me so much joy!
So stay around for more and drop me a note with your travel plans or where you have been already! Love to hear from you.
With love & light,
Yvon
ps: don't forget to sign up for my weekly newsletter and get all the latest in boho world 
Thank you Lovestitch for teaming up with on this blog. If you like to see more from their collection click here or follow them on Facebook and Instagram
SaveSave
SaveSave
SaveSave
SaveSave
SaveSave
SaveSave
SaveSave