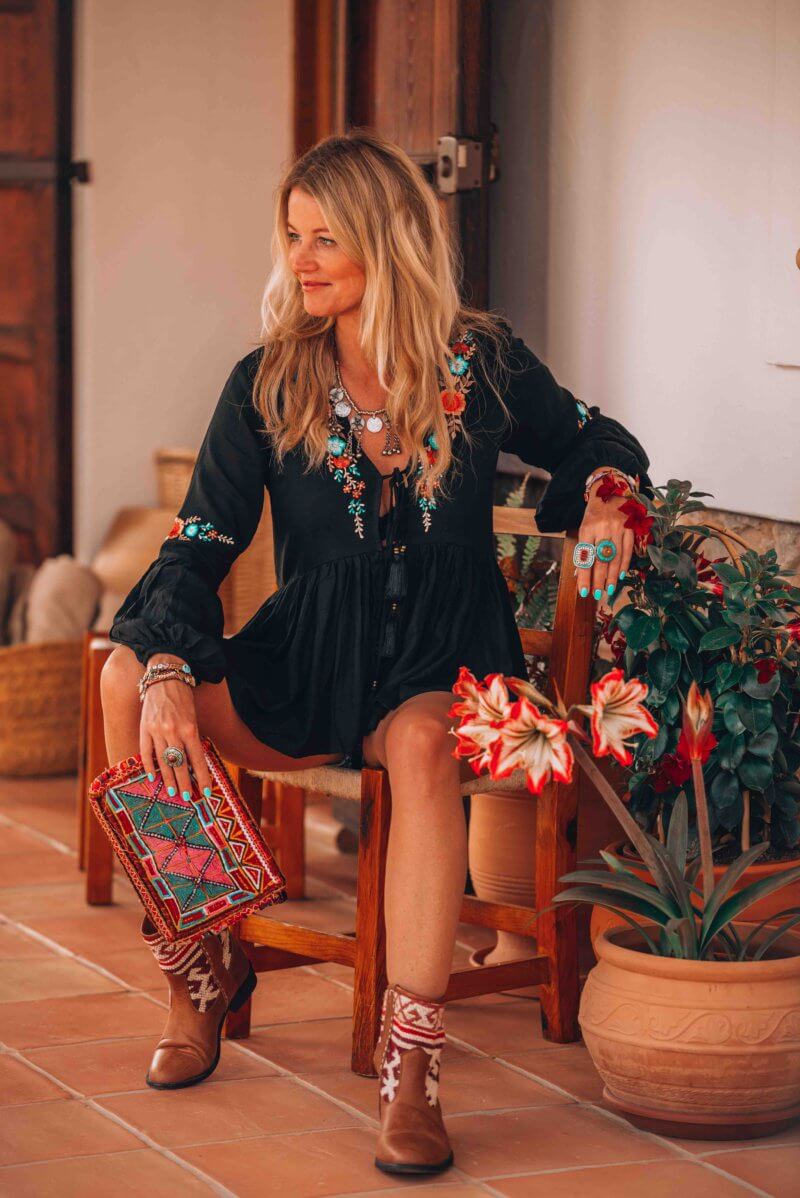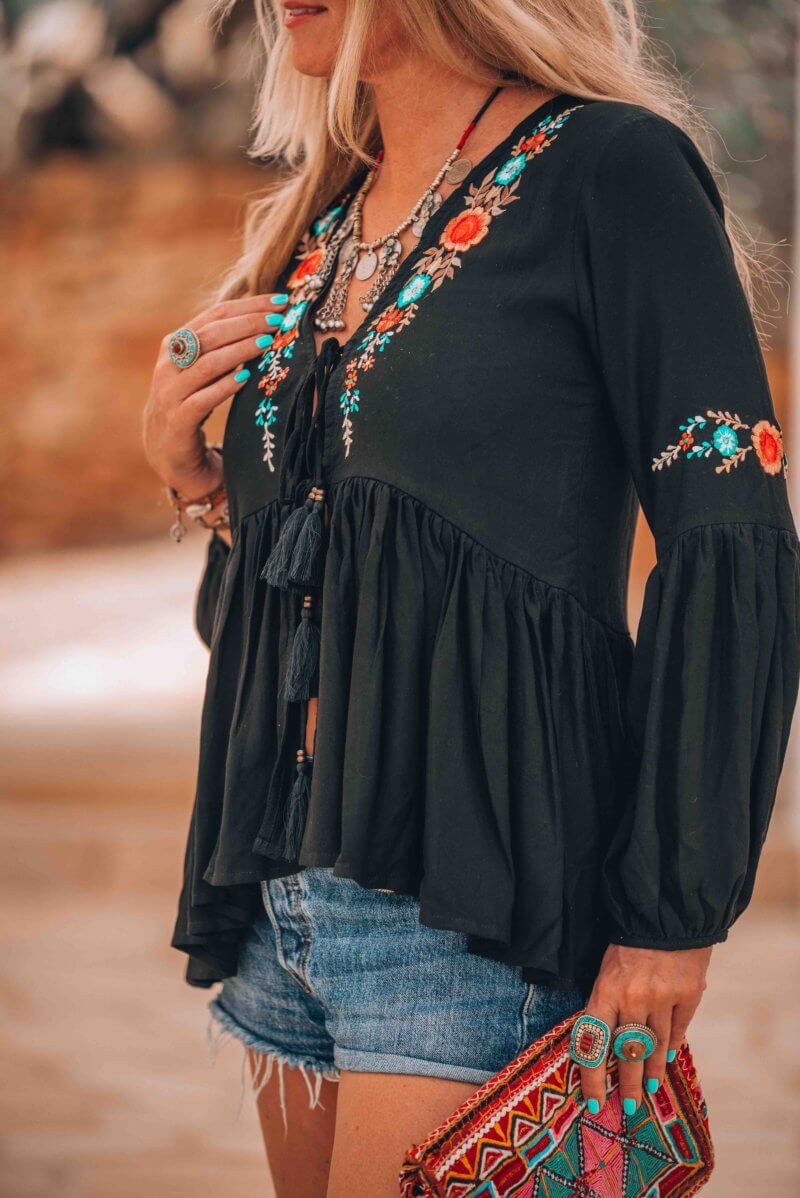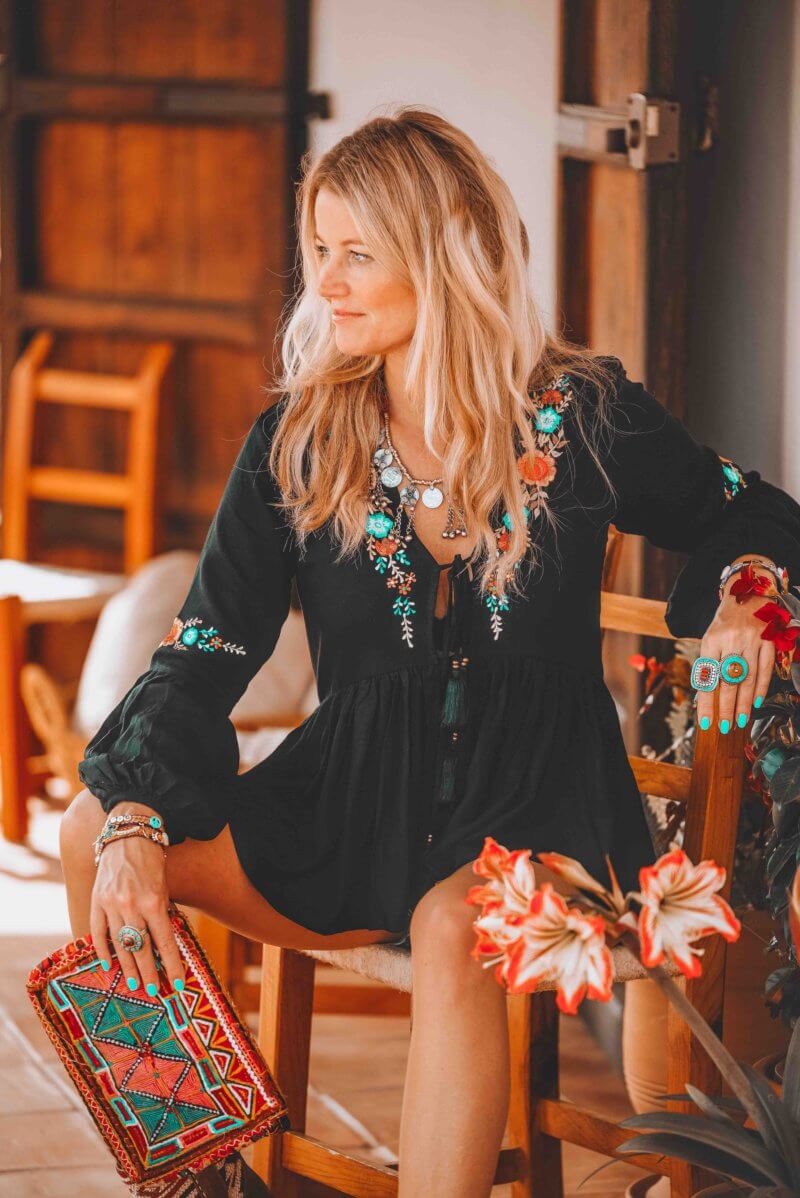 Ready for Summer
Hi loves! Are you also excited for the long summer days ahead? Will you be traveling or are you gonna spend your summer relaxing with your family? It looks like I'll be spending my days between Amsterdam and Boston this summer, but I'm really trying to have a few weeks non stop at home this time.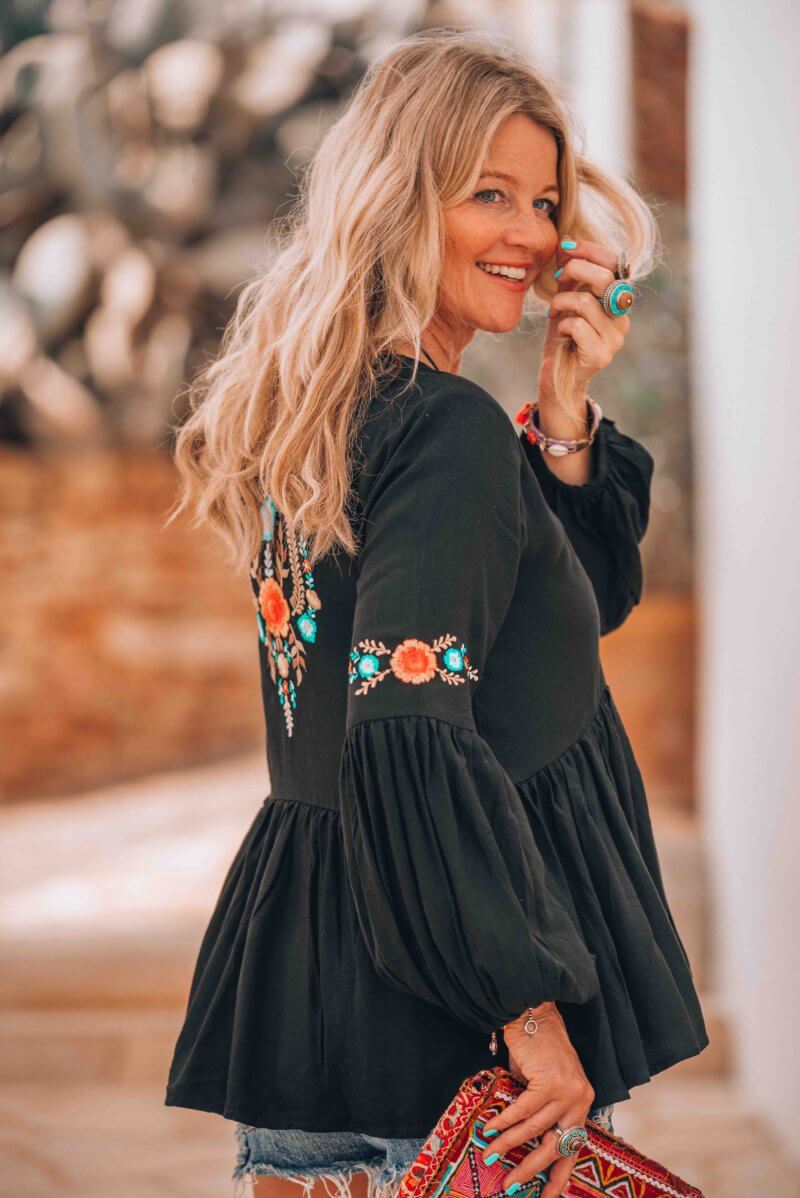 Going through my pictures from Ibiza I realized I didn't share these looks with you on the blog. You probably saw some on my Instagram and Facebook already, but they are just too beautiful not to share on a blog.
Get the ultimate bohemian Ibiza look
Kivari Kimono | boots | bag from Las Dalias Market
These looks are super easy for summer and you will see these styles popping up on my Insta some more 🙂 This kimono is an absolute dream. Perfect for the beach or that not to miss the festival. I wear a lot of shorts but I always feel a bit more comfortable with something covering me from the blistering sun or freezing air conditioning.
The embroidered top is one of my favs. I think all my friends have asked me to lend it out (never!!) The details are amazing and those bell sleeves are a total dream. So sorry for my BFF's, but this one is not leaving my closet.
More Ibiza styles you will love
Strolling around the old streets of Ibiza
Time for me to start packing again and head back home. Next destination? Who knows, but I feel Texas and Thailand popping up.
With love and light,
Yvon
For more on the entire collection of Kivari click here or follow them on Facebook and Instagram
Location: Ibiza, San Miguel, Hotel Agroculturo Can Planells
SaveSave
SaveSave
BewarenBewaren
BewarenBewaren
BewarenBewaren
BewarenBewaren
BewarenBewaren
BewarenBewaren
BewarenBewaren
BewarenBewaren
SaveSave