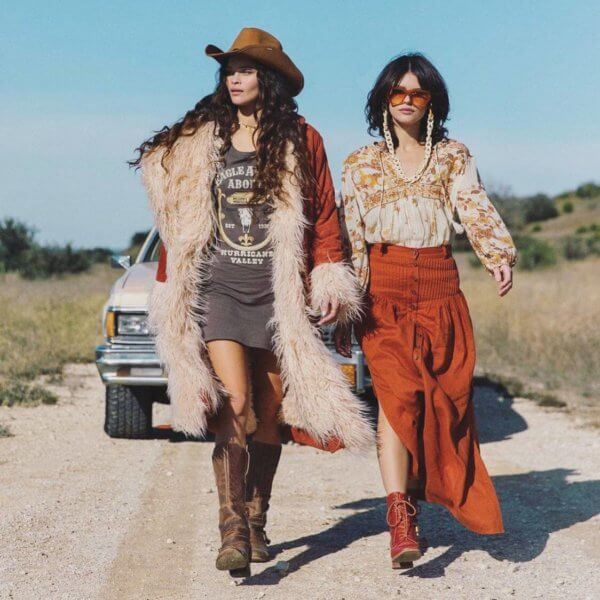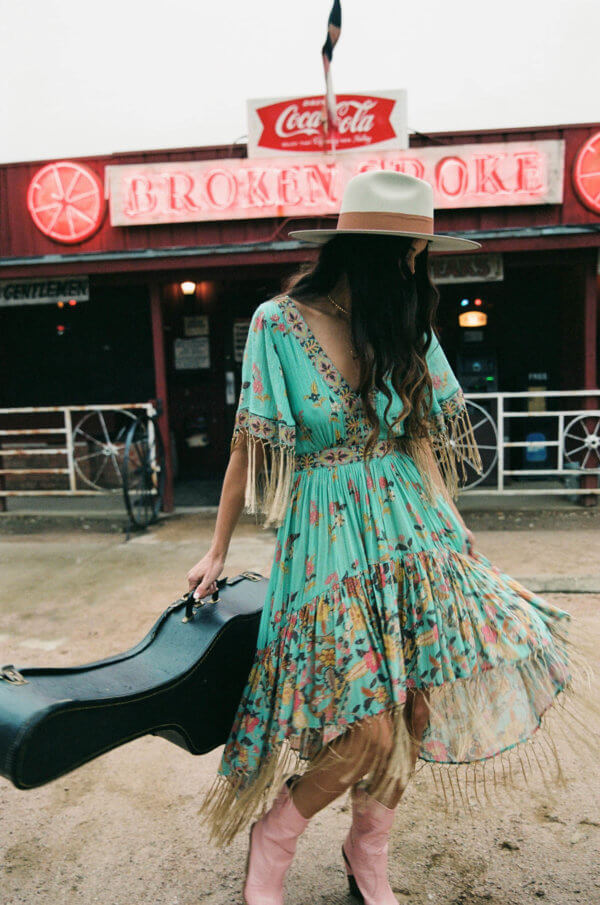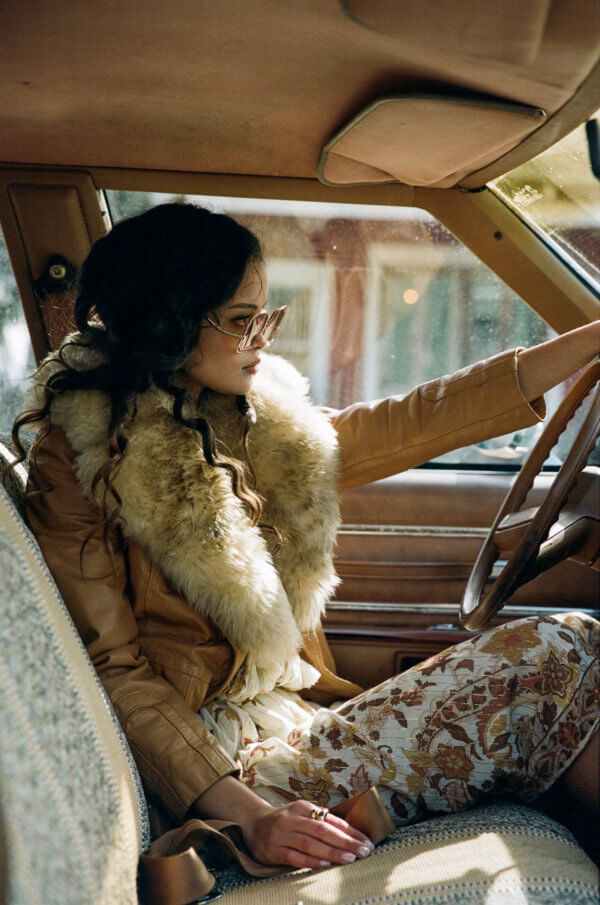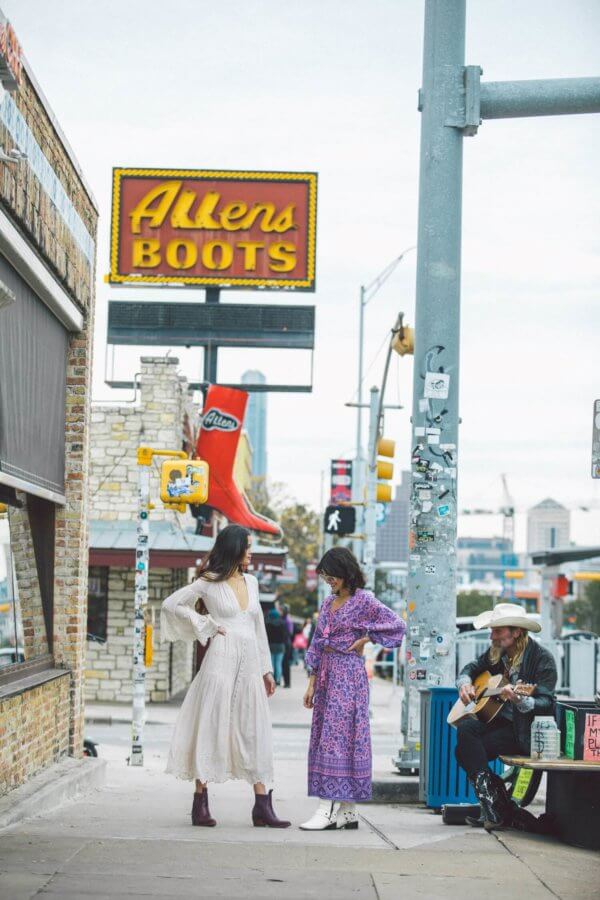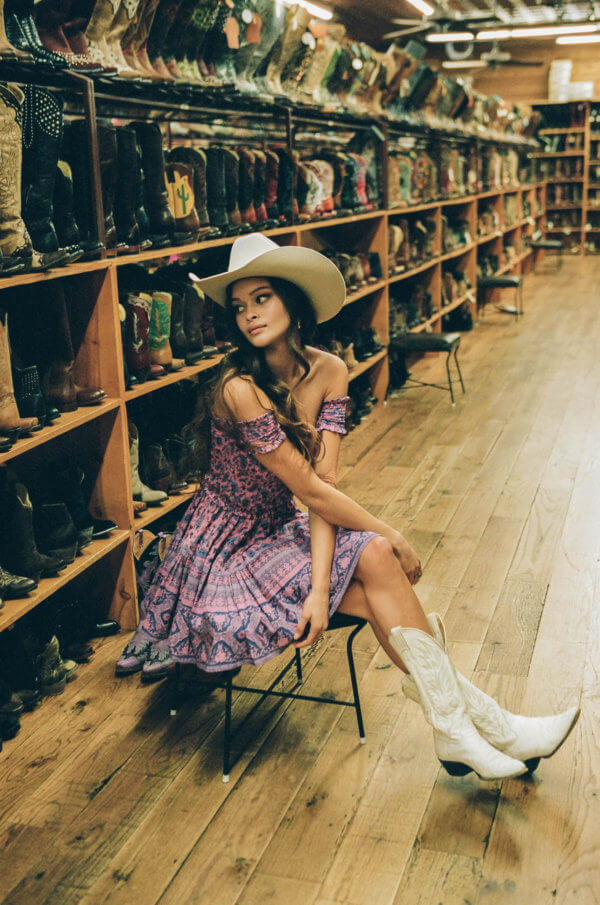 The wait is over! The new collection – The Journey – by Spell and the Gypsy Collective is here! As you know I'm a huge fan of Spell and I follow every new drop with anticipation. This collection is everything a boho girl could wish for. Boho style mixed with 70's inspired paisley prints with a little western mix.
The Journey by Spell and the Gypsy Collective
Shot in the cool city of Austin, Texas which brings back so many good memories! One of my best friends lives in Texas and we have visited Austin many times. Especially the boot store Allen's Boots on Congress Avenue (see above pics)! I'm ashamed to tell you how many boots I've bought over there, but believe me, it is just impossible to leave this shop without buying anything. This store keeps an amazing amount of cowboy boots from almost every brand and in every price range. Make sure not to miss this when you visit Austin.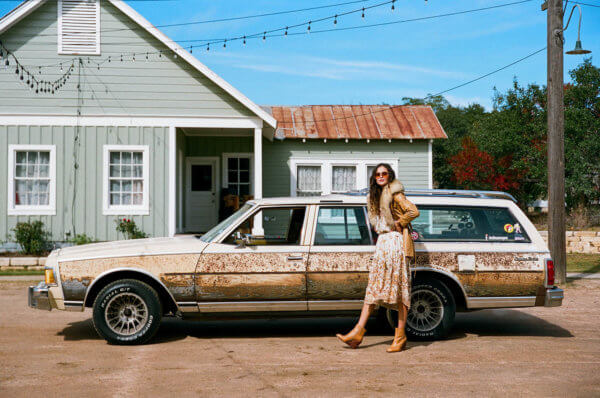 But a little more on this latest drop! The Journey. The creamy Hendrix Boho dress is one of my favorites together with the deep purple midi skirt. I got this skirt in size S, but when you are a little bit taller you might want to size up for the length. The colors and print are amazing as always. And good to know Spell Designs only works with a mix of organic and eco-approved fabrics which makes you shop with a conscience.
I also noticed the fabric is much softer compared to the previous collections. When using organic fabrics the material can sometimes feel a bit stiffer but the blouses and dresses from this collection have their usual softness back again!
Where to shop?
You can shop your Spell favorites directly from the website or check out here for a stockist near to you. Especially for my European followers…shopping from the States or Australia can come with a pretty nasty customs fee so try to shop from a stockist close to you.
The first drop will be on Wednesday 12th February followed by a second drop in early March! Stay tuned for more goodness!
xoxo Yvon