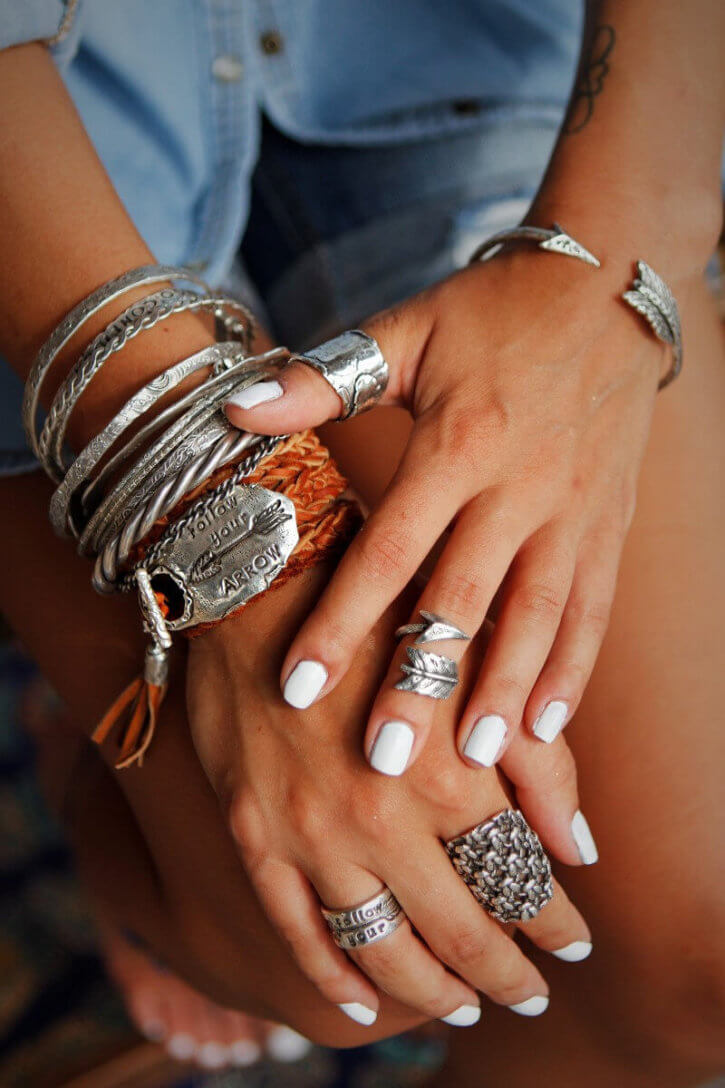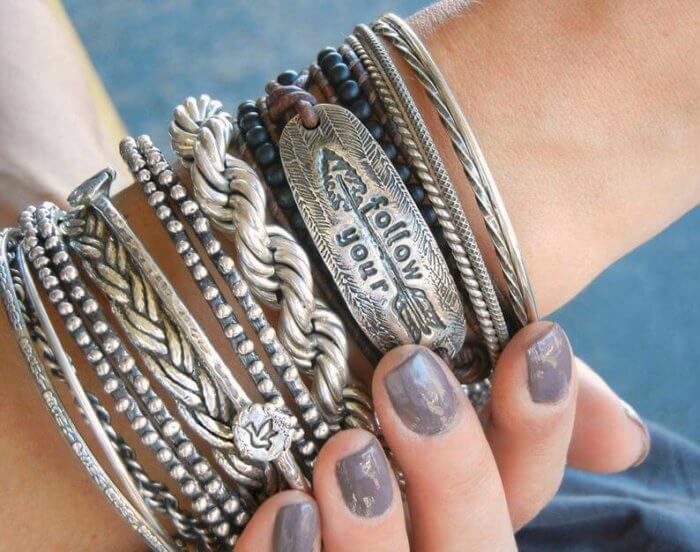 Hi lovelies! I often get asked where I buy my jewelry so I decided to share my favorite brands with you! The first one of this series is one of my favorites I found on Etsy and they sell the most amazing boho silver jewelry ever! Meet HappyGoLicky.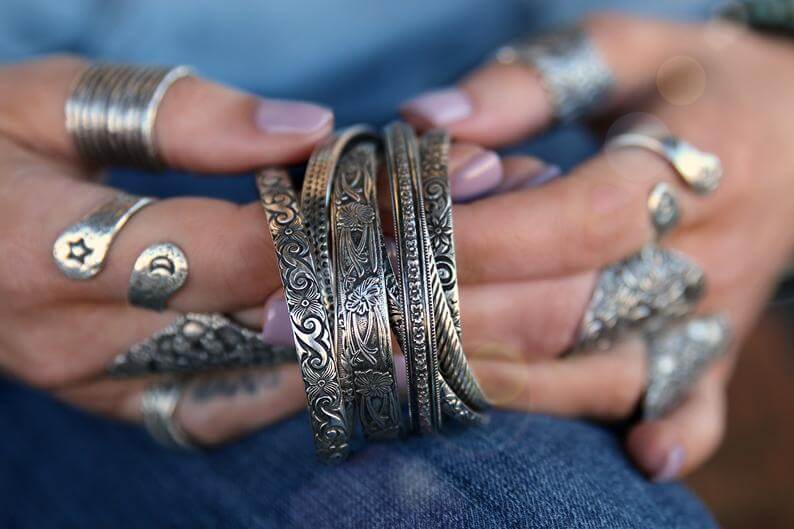 boho silver jewelry you will love
Custom handmade sterling silver boho jewelry, silk wrap bracelets, personalized wedding rings, boho-chic leather wrap bracelets, monograms, & necklaces handmade in sterling silver designed to make your soul smile. If you like chunky big rings that make you stand out, layers of bracelets mixed together or some gypsy style earrings you will love this brand.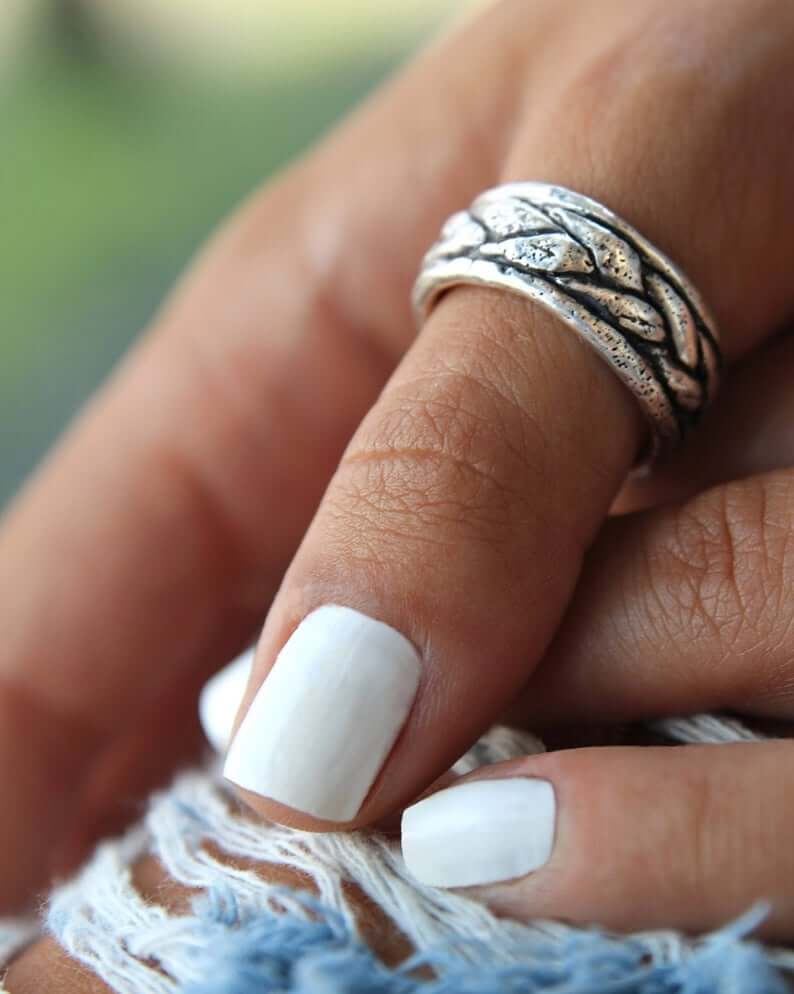 I've never really been into gold or diamond jewelry. I just find it too average, to be honest. That's why I'm always on the search for those real authentic bohemian jewelry brands that really have their own look and style. This brand is one that really gets that boho style we all love so much! Just layer some leather bracelets together with a wrap bracelet with your monogram!
HappygoLicky also makes to order, but if you don't want to wait, check out their Ready to ship collection.
HappygoLicky is based in Kentucky, USA, but they ship worldwide! If you are not based in the US, please don't forget that import taxes may apply to your order.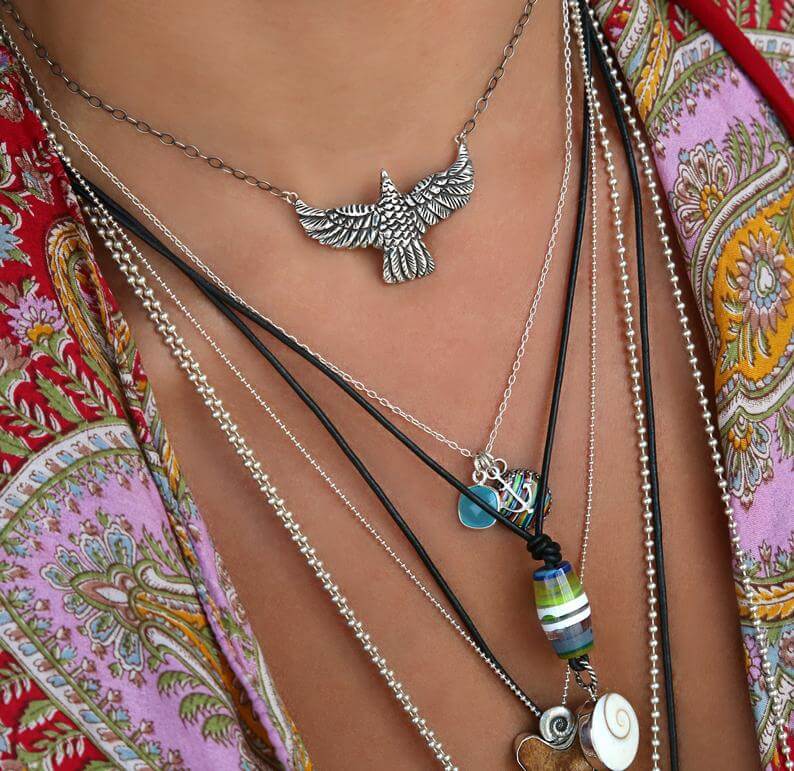 Let me know what you think about this brand? Did you already know them? Stay tuned for more boho jewelry brands in my next blog to keep you inspired!
xoxo Yvon