no products
What's new?
Hi lovelies! Happy Friday! Hope you're still ok and healthy? It seems strange to start a new blog with these questions but that's the new reality we live in right now. To share some positive vibes with you I wanted to show you the latest and most wanted collection by Arnhem Clothing. Songbird is the name and brings you that perfect 70's style look you have been looking for. Time to shop for some bohemian dresses!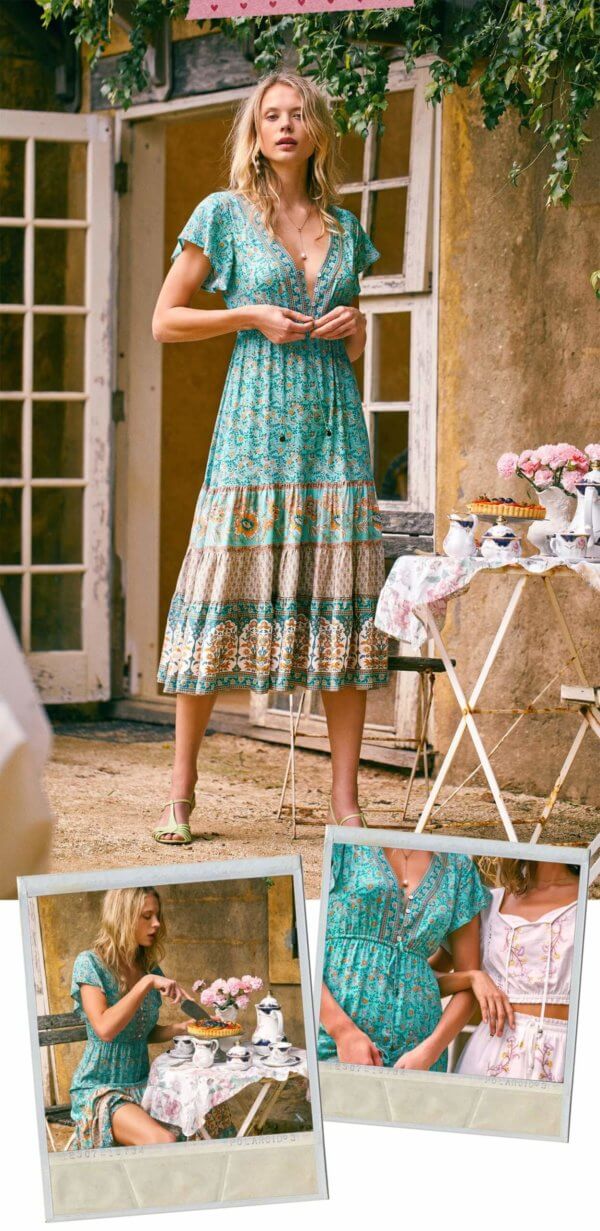 SONGBIRD by Arnhem Clothing
If you have been following me for a while you know I'm a big fan of this Australian brand. Their prints and high-quality designs make every boho girl happy. Dreamy florals, feminine knits & nostalgic silhouettes you will simply fall in love with.
And let's not forget Arnhem Clothing is all about sustainability! The dresses are crafted from 100% Lenzing Ecovero, one of their favorite botanical fibers produced in an eco-responsible way and derived from certified renewable wood sources. They really make an effort to keep their fashion footstep as small as possible. Makes you shop a lot easier right?
no products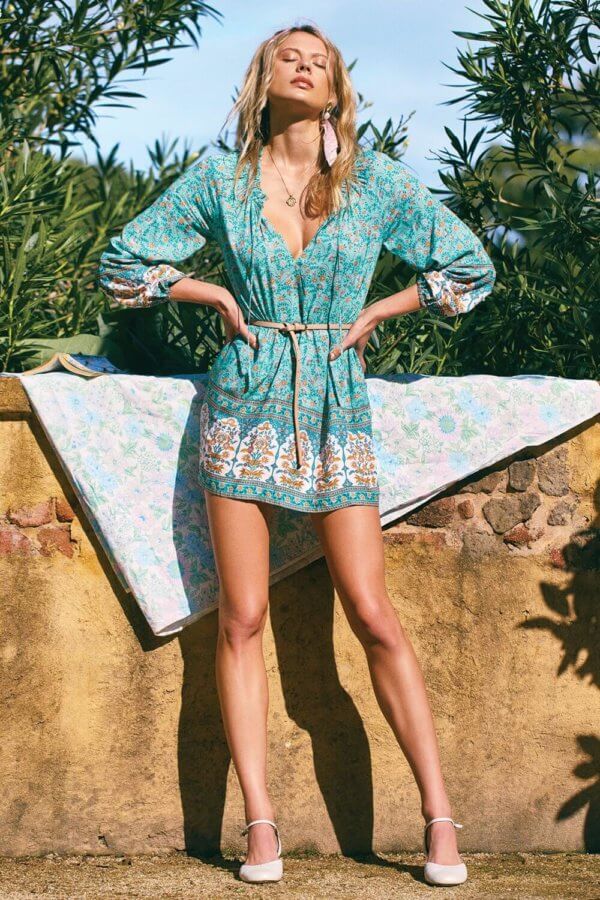 This new collection brings you 3 new color prints;  Greenfield (my fav!), Harvest Gold, and Pomegranate. The prints really remind me of those beautiful vintage 70's Indian Gauze dresses. I'm obsessed with these dresses and I always search for them on Etsy.
What to get from this collection?
The sundresses look absolutely divine. I've set my eyes on the Fleetwood sundress in the turquoise color Greenfield. If you are not a dress girl check out the maxi skirt or maybe you are brave enough for the gorgeous kaftan dress. I even spotted some very nice knitwear in this drop. I love it when a brand also thinks about us girl you don't live in a sunshine state 🙂
 The sizes run from 6 up to 16! Beautiful styles for every woman of every age!
When and where to shop these amazing bohemian dresses?
The first drop is on May 1st, followed by a second drop on the 19th of May and the last one will be on the 2nd of June.
If you are a lucky Australian girl you can also visit one of their beautiful stores of course. Please check for the entire list of stockists here. If you are shopping online outside Australia please don't forget that nasty import tax. I usually try to contain myself and not shop too much at once and just get one or two pieces per collection. Although, with this drop, it's gonna be very hard to control myself!
Happy shopping, xoxo Yvon