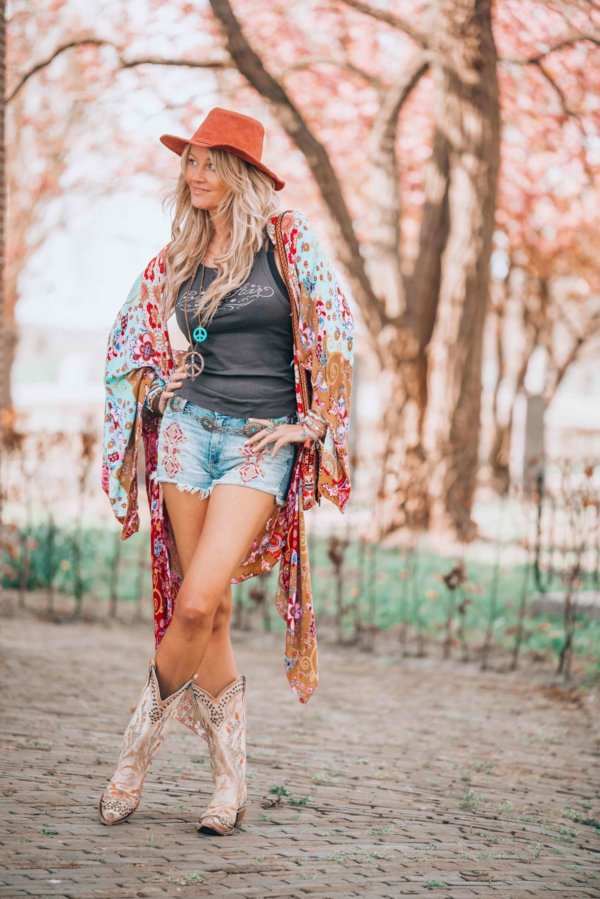 Call me partial, after all, I'm a little hippie girl, but I firmly believe that a great pair of cowboy boots can't be missing from your wardrobe. Besides being wildly practical and long-lasting they just simply give every outfit that extra to make you stand out in the crowd. Life is too short to be boring right?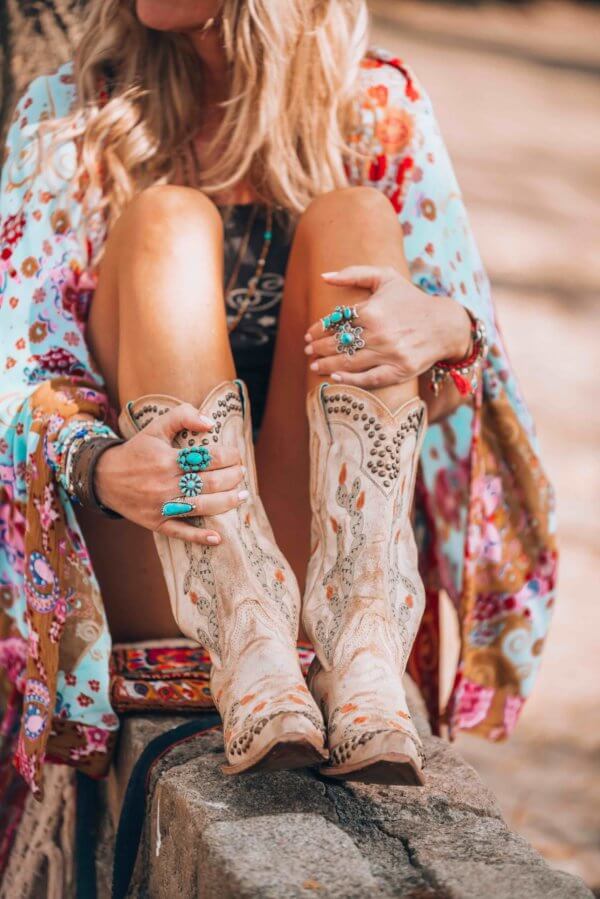 ARE COWBOY BOOTS STILL IN STYLE?
OH Yes! Many designers are sending cowboy boots down the runway in for SPRING/SUMMER 2020 and I just couldn't be happier!
Western-style is hot at the moment. Cowboy boots, wide-brim hats, and fringed jackets, you just see them popping up everywhere right now. From the upscale fashion boutiques to the mainstream fashion brands, it's all western at the moment.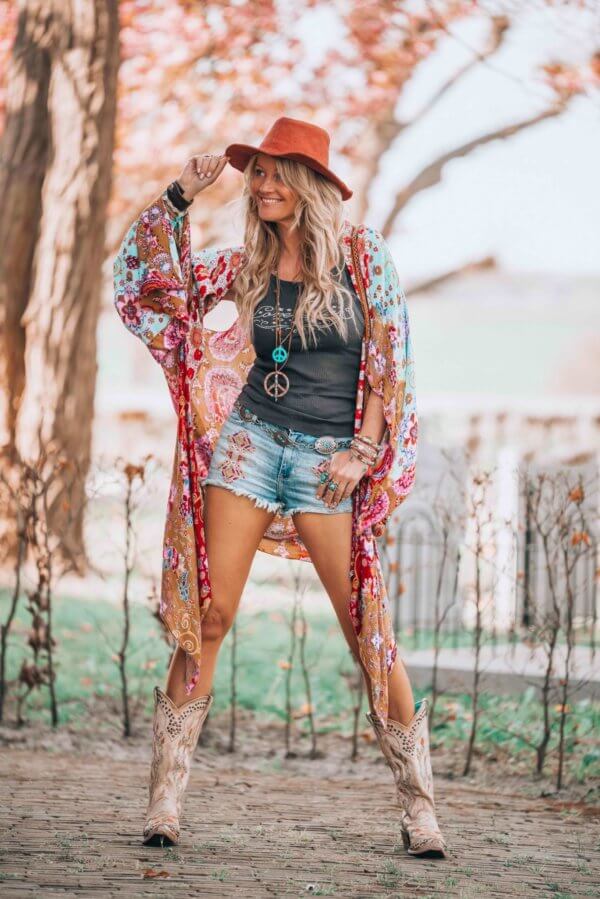 HOW TO STYLE YOUR COWBOY BOOTS
Pair them with denim shorts (see picture), your favorite skinny jeans (see blog), a long flowy skirt or short summer dress for these warmer months for a look that's way more extra that opting for flip flops or your favorite summer sandal. Are you getting married soon? Ever thought of styling your wedding dress with a pair of fabulous white cowboy boots?
ARE COWBOY BOOTS COMFORTABLE TO WEAR?
Yes! Look for a boot that fits the widest part of your foot comfortably without being too snug. It's a common misconception that leather boots will stretch. You really want them to fit perfectly from the beginning. Walk around in them. Are you gonna wear them with socks? Make sure to bring a pair when you go fitting. When you walk the boot should no slide up and down on your heel. Look for a footbed with ample support. This will provide shock absorption and make sure you can wear your boots comfortably all day long.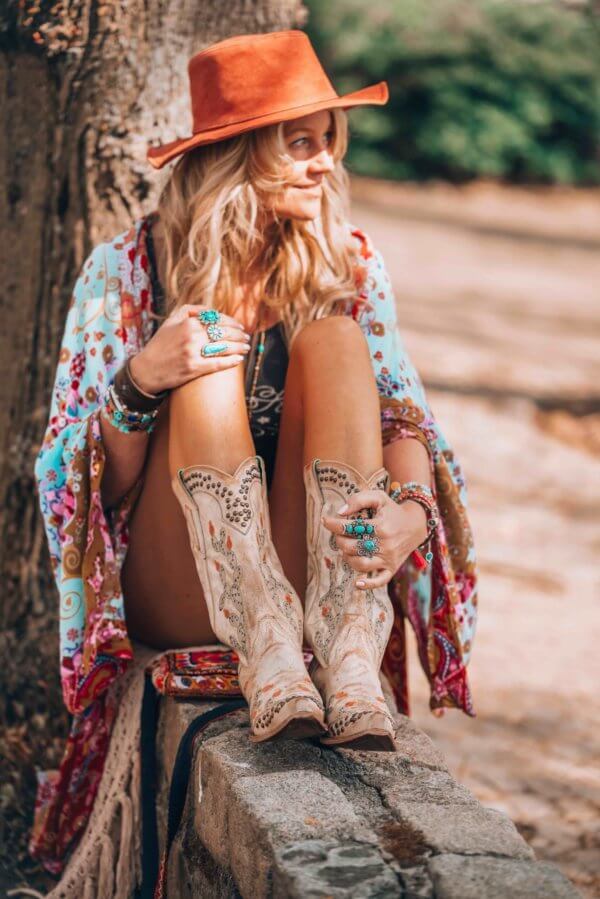 WHERE TO SHOP FOR COWBOY BOOTS?
When I visit my friend in Austin, Texas, we love to visit Allens Boots! Their store is just heaven for every boot lover. The salespeople are knowledgable and they have the best selection of western cowboy boots! Cavender's is also a great place to stop by. We usually visit the outlet store in San Marcos TX. Another great place to go shopping is in vintage stores! Try Bootitude. They have a great selection of new and vintage boots. 
OTHER GREAT BRANDS TO TRY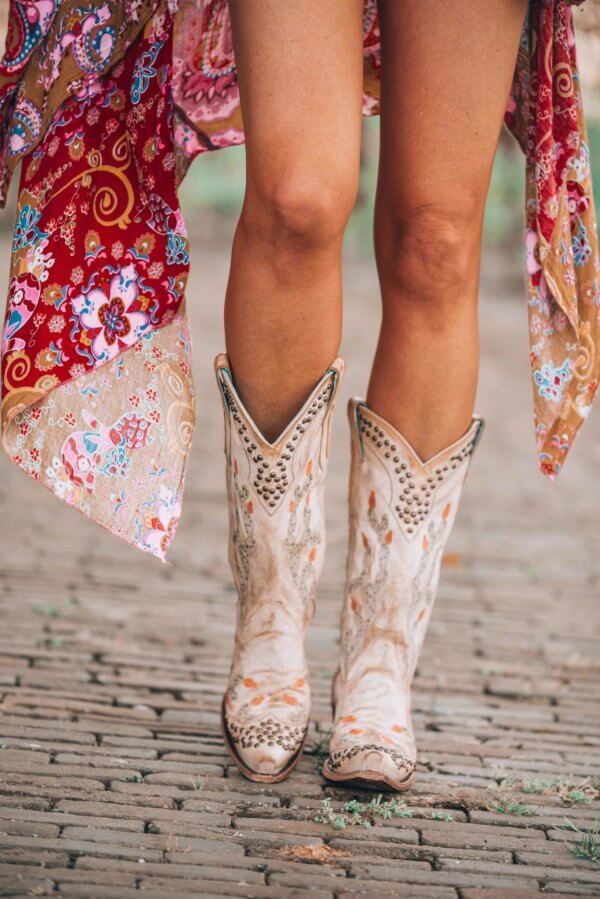 For this look, I paired my Mexican style boots by Corral with the Little Wing Kimono from Free People. The shorts are from Amerian Eagle and the little tank top is from Spell Designs.
How do you style your cowboy boots? Do you wear them with your jeans or also with your dresses and skirts? Are there any other great brands out there I should know about? Drop me a note and let me know!
Stay safe, Stay healthy, Yvon