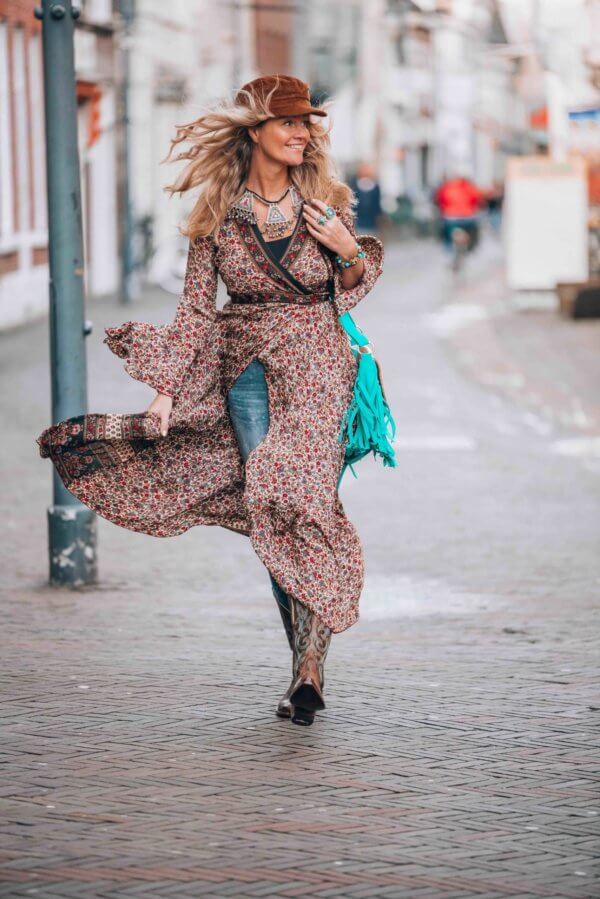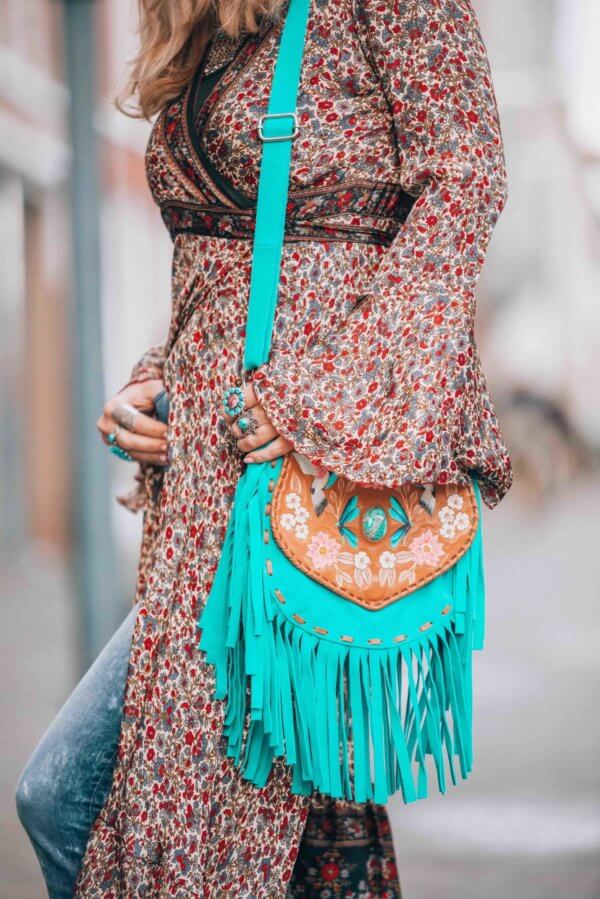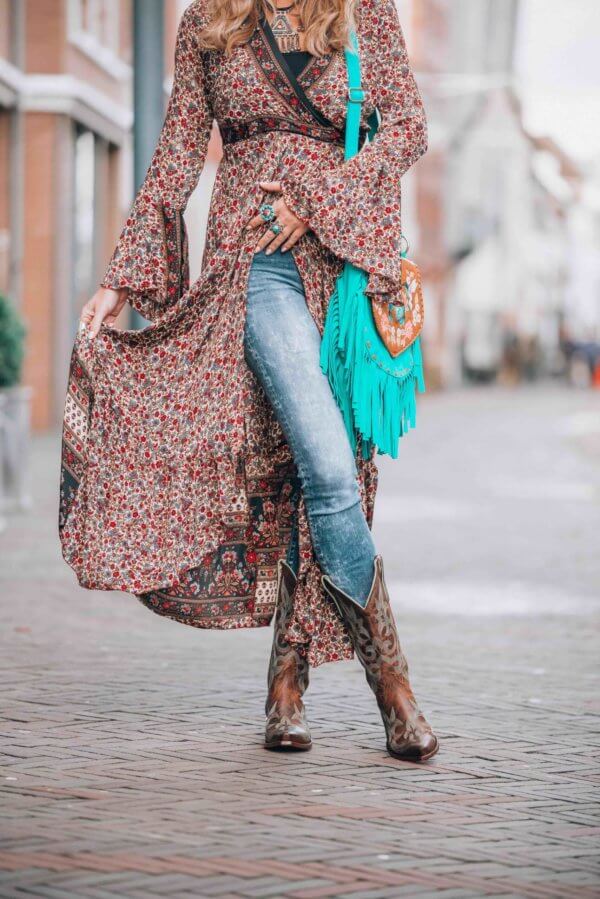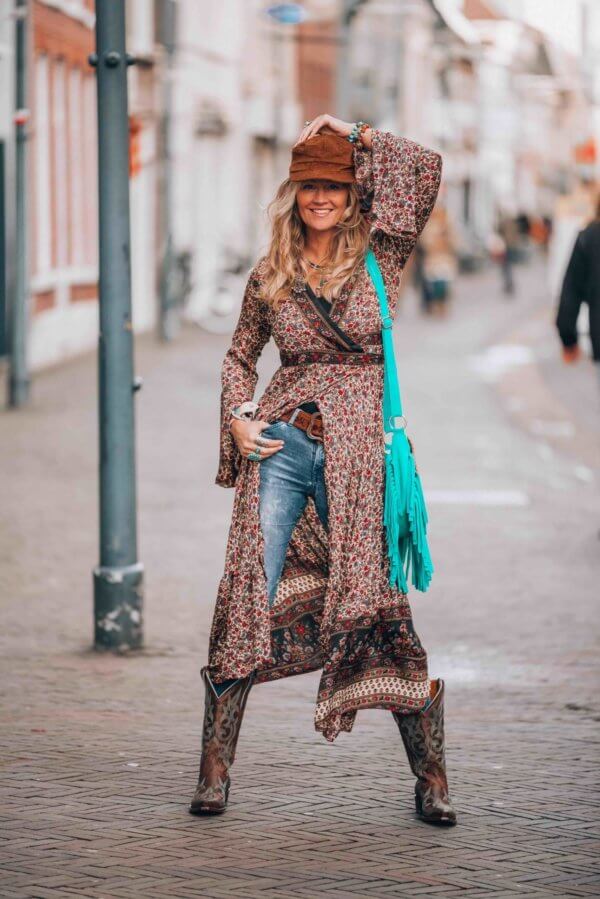 Bohemian style isn't just for summer! Let me show you how to wear a boho look for the wintry season. First of all, you have to wear some nice cozy layers to stay warm. For this look, I've combined an Ibiza wrap dress with my favorite pair of jeans. Underneath the dress, I'm wearing an extra top just to be more covered and warm.
Create your own perfect boho-chic winter look
Secondly, put on your favorite pair of cowboy boots and put some warm socks with them. Nobody will notice I promise you! And last but not least; when it really gets cold outside a vintage Afghan coat is best to keep you warm. If you are having trouble finding a nice one don't forget to look at Etsy or Asos Marketplace. You should be able to find yourself a nice one on there. Click HERE for more inspiration winter looks you will love!
SHOP THE LOOK
Ibiza wrap dress | Old Gringo Boots| skinny jeans | hat | jewelry (own collection) | fringe bag
If you are looking for bohemian brands that also make some nice stuff for winter you could check the following brands:
Don't forget to keep your eyes on the new Spell Designs collection dropping in early February. I noticed a very gorgeous winter coat between the new styles!
Luckily the Dutch winters are not super cold so I usually get to wear my favorite bohemian clothes throughout the year. I just throw on some extra layers and I'm ready to rock!
Stay tuned for more inspiration as I just signed up with this gorgeous Scandinavian fashion brand which I'm very excited about! Soon more xoxo Yvon