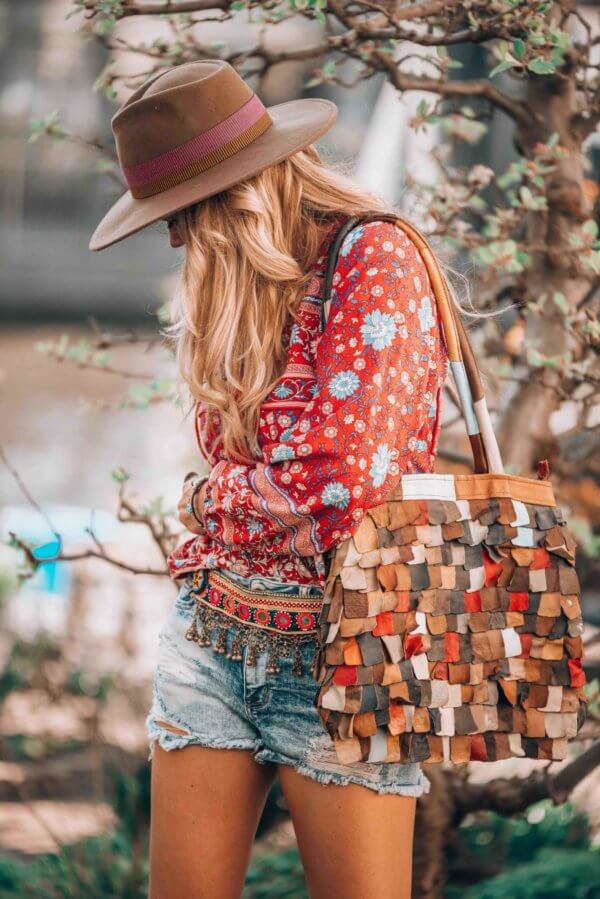 Hi, lovelies!
I just wanted to drop in for a quick hello and wish you a happy Easter. I know Easter this year will be like one we have never experienced before. No visiting family or friends, having the kids over for brunch, or going for a walk on the beach.
It has been almost 4 weeks now we have to stay at home as much as possible and to be honest I'm kinda starting to get used to it. I do my shopping early in the morning spending as less time in the supermarket as possible. I still get my bread from the bakery because I think it's very important to shop local as much as you can. Especially the little shops are struggling so much right now. Most shops are closed here, but all food-related shops are still open.
Are you still able to shop or do you get all your stuff online? I decided to stop the whole online shopping as I feel that all big companies will probably survive this crisis, but for smaller shops, it has become a real struggle. That's why I go out every morning on my daily walk just to get the stuff I need. And no, I don't buy huge amounts of toilet paper either!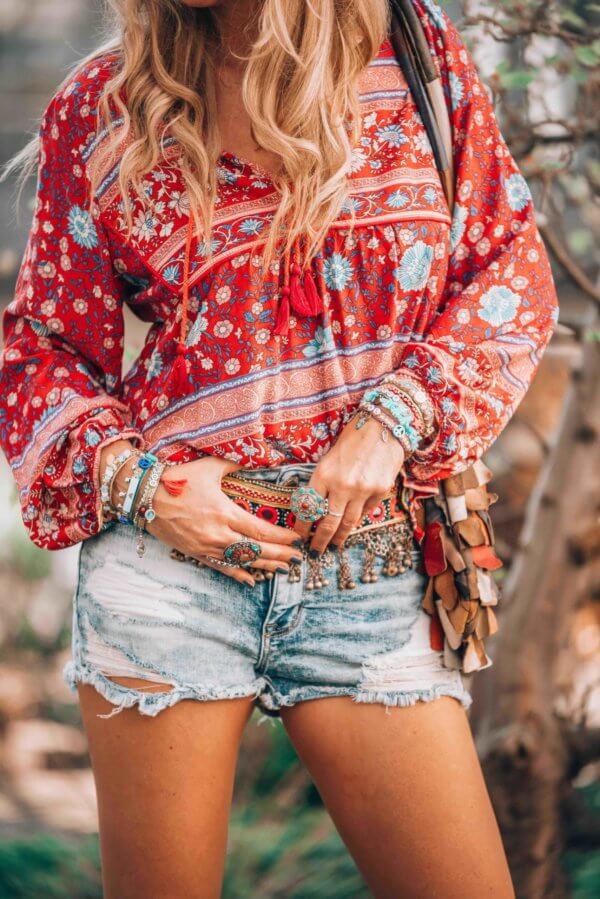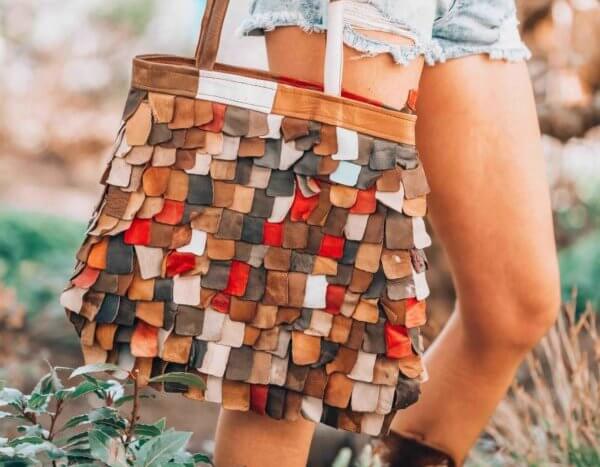 outfit details: bohemian red Blouse Spell Designs old  | bag from Morocco | shorts American Eagle | bracelets Didos Jewels 
Luckily we have been blessed with some very sunny days lately. That makes staying at home a lot easier. I spend a lot of time just working or reading in the garden, trying not to be focussed on the news too much. We only have a very small garden, but it feels like heaven right now having a place outside to escape to. I will try to make some more quarantine boho looks for you in the coming days, so you will probably see a lot more of our garden.
So how will you be spending your Easter? Are you finding peace in your own home? Are you still able to see and visit your family? Whatever you do I hope you are safe, healthy, and please try to stay at home as much as possible. Speak to you soon!
with love & light
Yvon