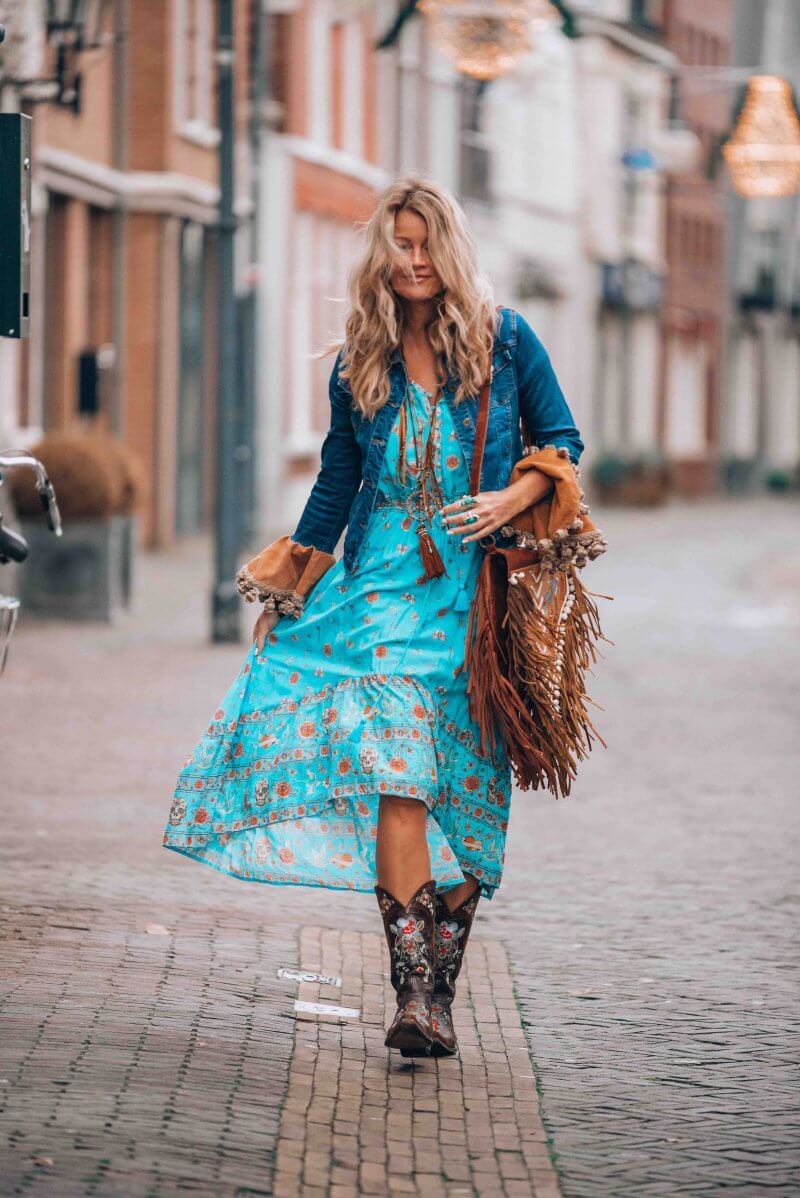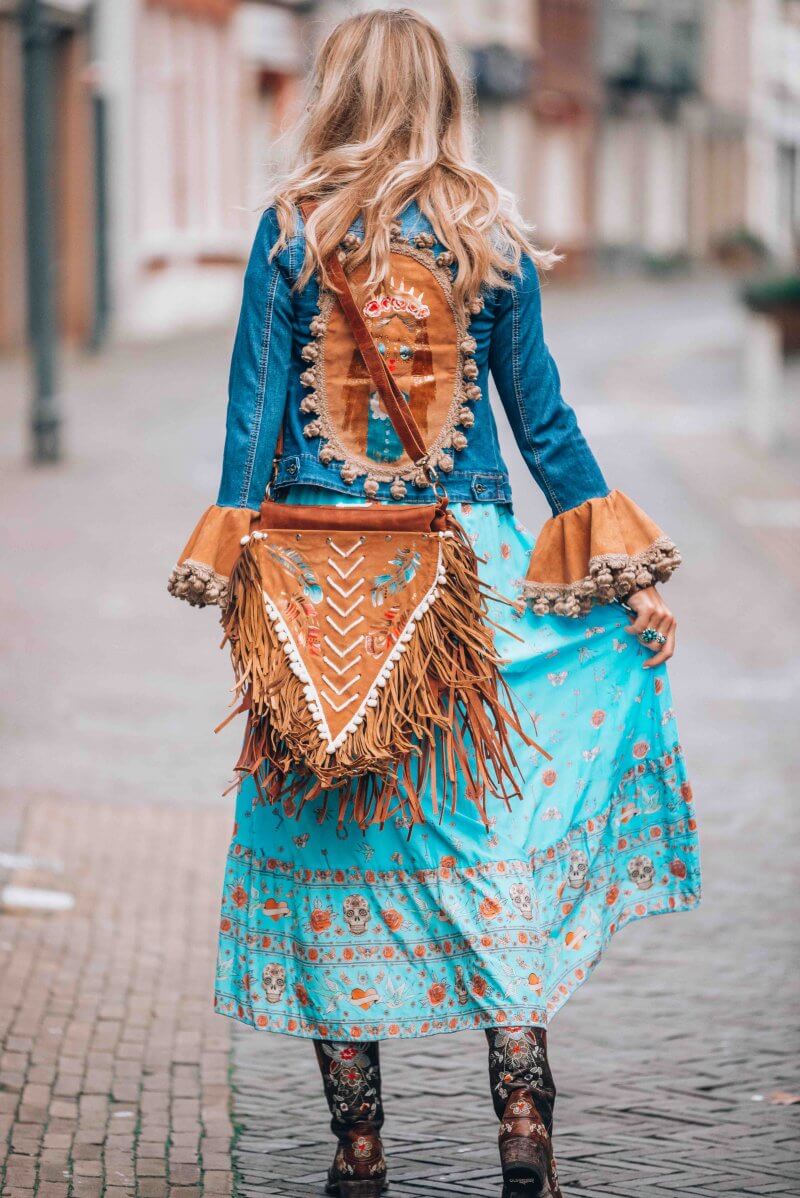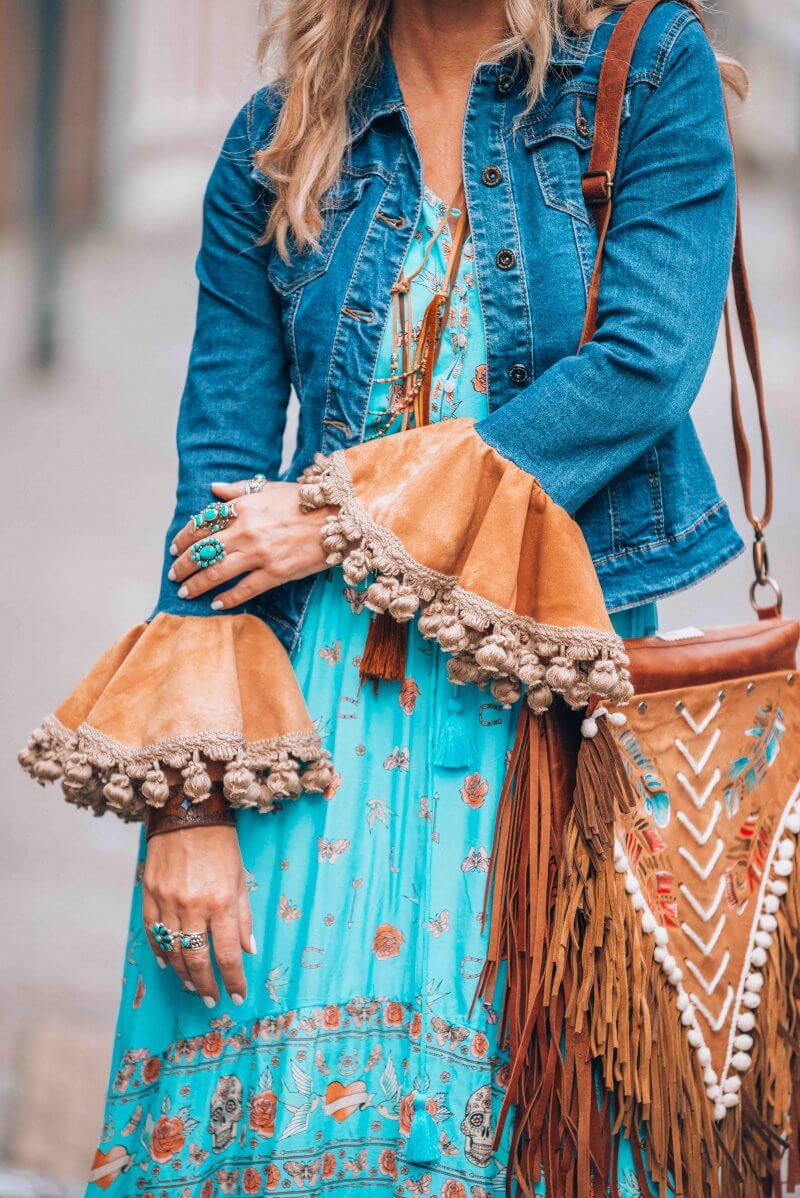 Suede fringe bag | Jeans jacket Miss Religion | Turquoise & Stardust dress  | Boots by Old Gringo
There is nothing better than finding that perfect bohemian fringe bag you have been dreaming of all that time! As you know I'm a big fan of big statement bags and finding a new one that perfectly fits my style makes me sooooo happy. This beauty comes from the latest collection of Lola Guarch. For this look I styled it with a matching jeans jacket with some fab details. Check out those sleeves!
How do you style your favourite bags? Are you afraid to mix some colors? Drop me a note below and give me some inspiration!
With love & light,
Yvon
Ps: don't forget to sign up for my weekly newsletter for more boho news here
Thanks to the Lola Guarch team for working with me on this blog and giving me the freedom to create my own boho look.