Happy new year from the cutest boho store ever
Sorry for being a bit MIA lately, but I've been enjoying some very nice social media detox weeks. I've been working so hard the last few months I really needed to take a little break and get my energy back. Spend Xmas in the snow in Austria and I loved it! No Instagram obligations, just eating cheese fondue and drinking hot chocolate and I loved it! But now it's time to get back on track and share some gorgeous bohemian inspiration with you.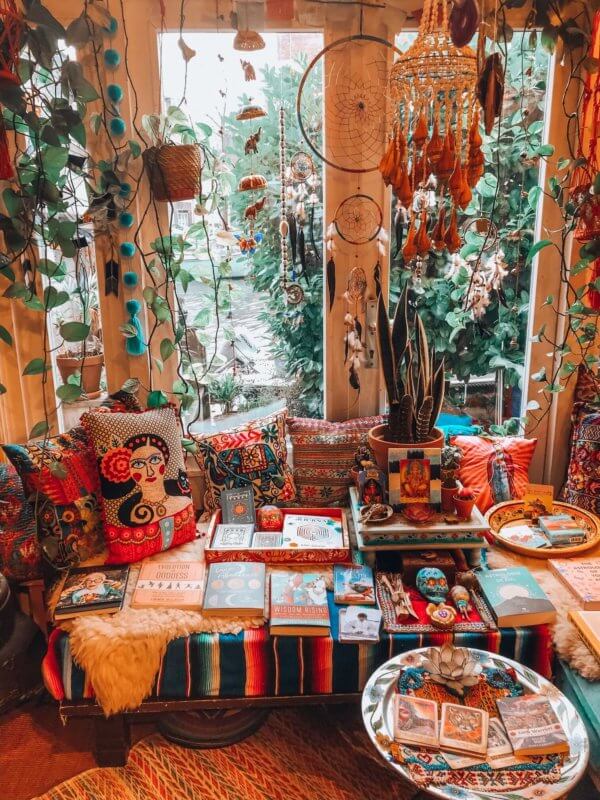 More bohemian abode inspiration
You might reminder seeing this store before, but it's still one of my favorites! Whenever I need some gifts, decor stuff for my studio or just some uplifting inspiration this is the place I go to. Milagros Mundo in Amsterdam. The beautiful owner is just the sweetest and I just love to come here just to sip some herb tea and watch the people go by. I usually end up buying a ring or two along the way, but yeah I need to work on my jewelry collection too 🙂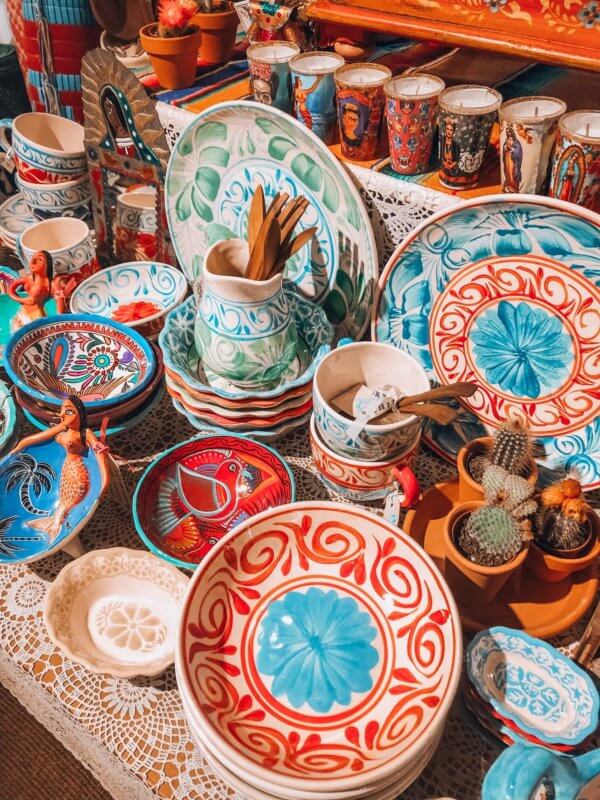 I shot these pictures just before the end of 2018 on one of the darkest and greyest days of the year, but still, the energy that comes from this place is amazing!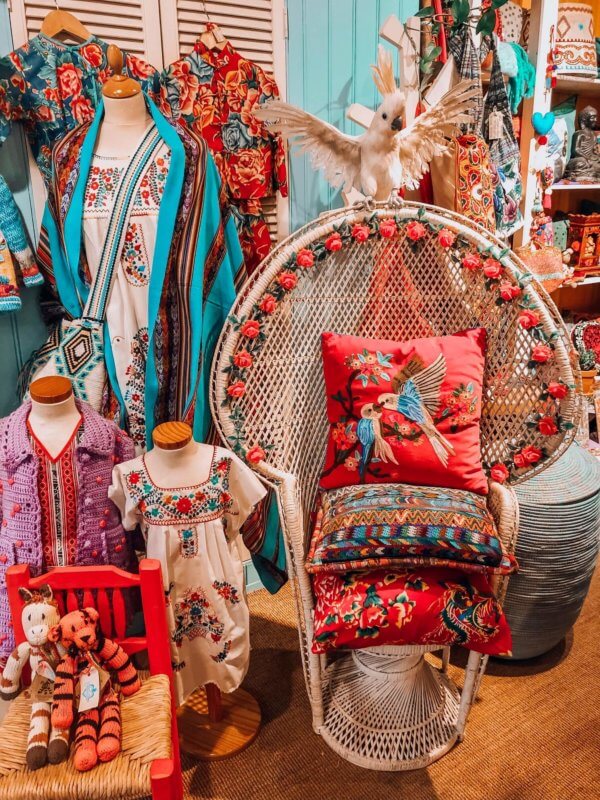 Hope you will enjoy some New Years' bohemian abode inspiration and if you are ever in Amsterdam this is the place to be: Milagros Mundo, Postjesweg 23, Amsterdam or follow them for more bohemian abode inspiration on Instagram here.
click here for the best hotels & availability in Amsterdam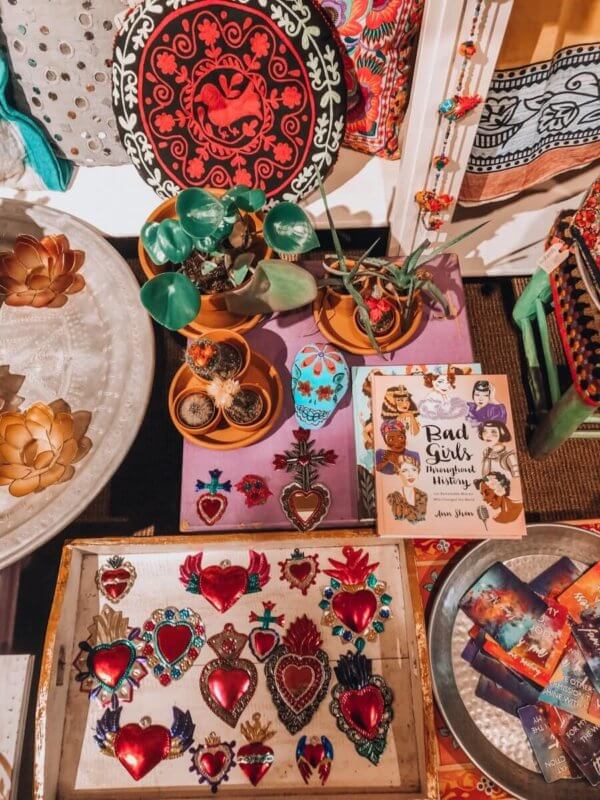 Which stores do you love to go to for inspiration? Drop me a note and let me know!
With love xoxo Yvon
ps: don't forget to sign up for my weekly newsletter for more boho love! click>> here <<