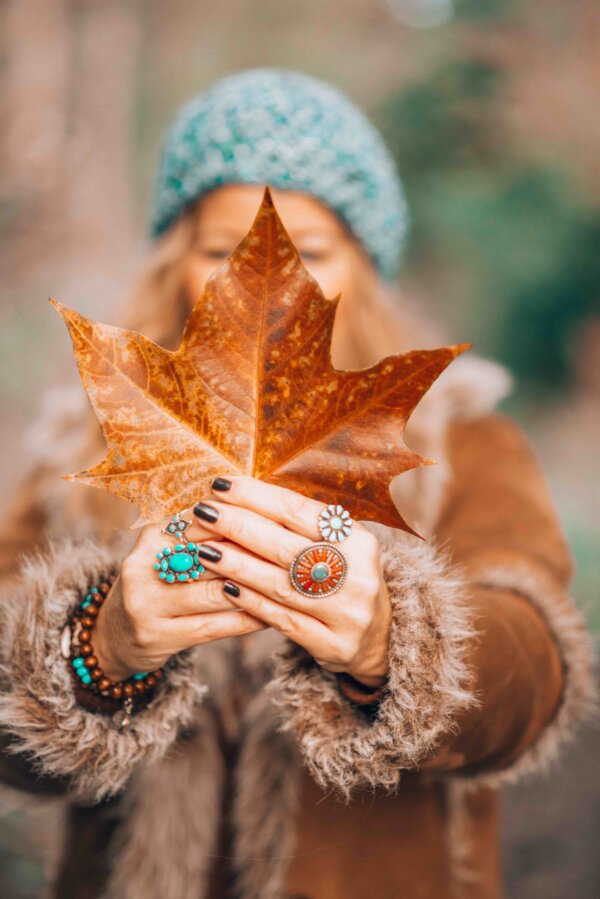 Hi lovelies!
I can't believe it has been almost a year since we moved back from Norway! Time is moving so super fast! Although I miss Norway a lot, my Norwegian friends, the amazing nature, my home town Oslo, and the peace and quiet it's also super nice to be back with my family. Although we made the right decision to move back I still have a little dream that one day we will pick up our stuff again and move back. I guess Norway has become our second home.
Autumn in the Netherlands
One thing I don't miss from Norway is that the days grow short there so very quickly. It seems I get to enjoy those beautiful autumn days a bit longer here in The Netherlands. Autumn is also my favorite season for fashion. I love the way the colors of the leaves change and the air becomes crisp and cool. It's the perfect time to break out your favorite cozy sweaters, boots, and scarves and create your own warm autumn look.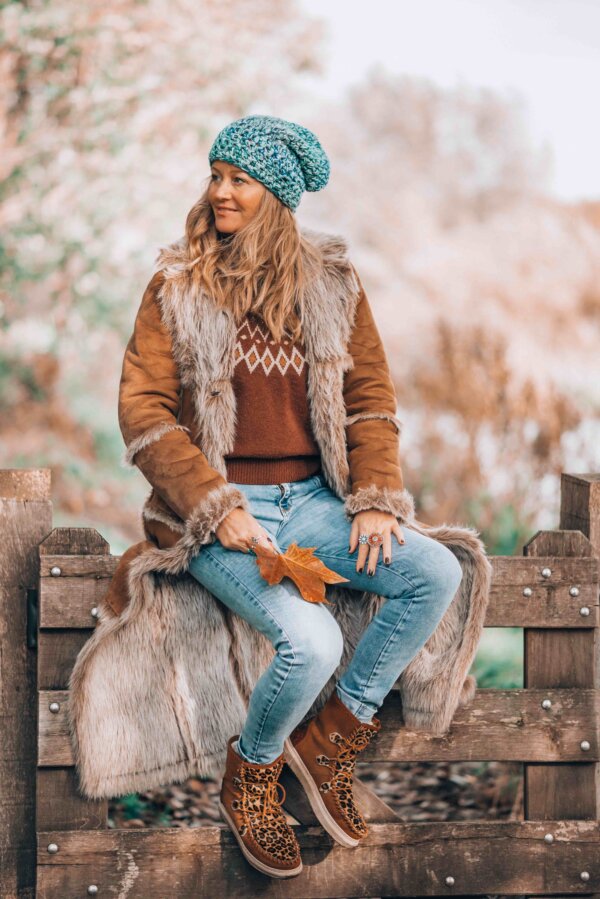 BOB faux fur coat second-hand | Karma of Charme winter boots ( old) | Cotton club sweater ( old) | Vagabundo Es Vedra beanie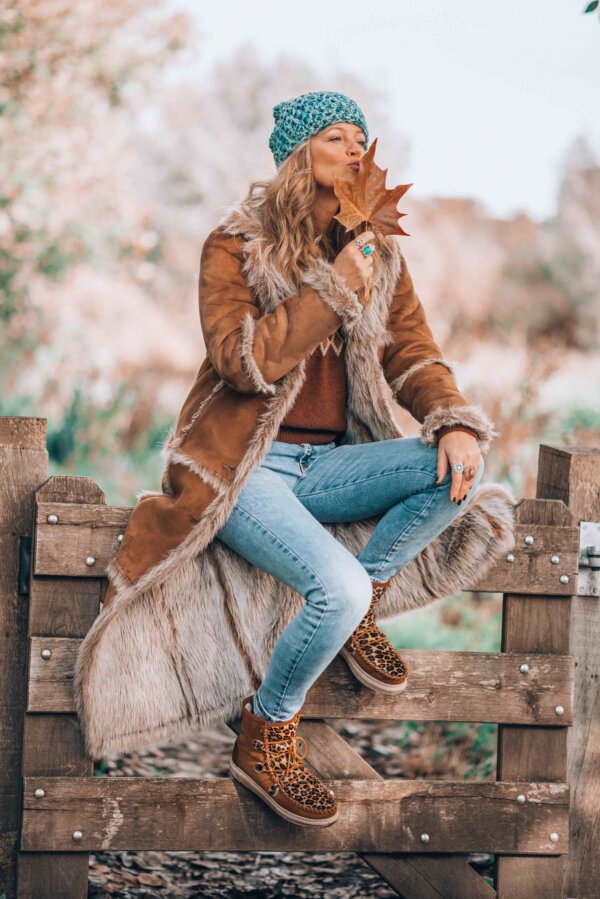 One of the best things about autumn fashion is the color palette. The rich, earthy tones of the season are so flattering on everyone. Think deep vintage orange, mustard, olive green, and turquoise blue. I guess autumn is the best season for a boho girl don't you think?
Warm Autumn Fashion
Of course, you can still wear black and white in the autumn, but why not try something new? I try to stay away from black as much as possible btw 🙂 A bright pop of color can really elevate your outfit. For example, try pairing a mustard turtleneck with a deep orange/yellow scarf or an off-white tulle skirt with a pair of cognac brown boots. As soon as the temperatures drop you will find me wearing a beanie. Beanies are perfect for a bad hair day and make you look stylish at the same time. My collection of beanies is so big now I should consider taking up how to learn crochet!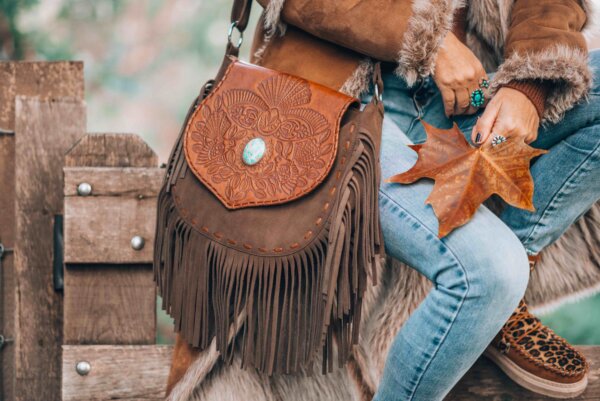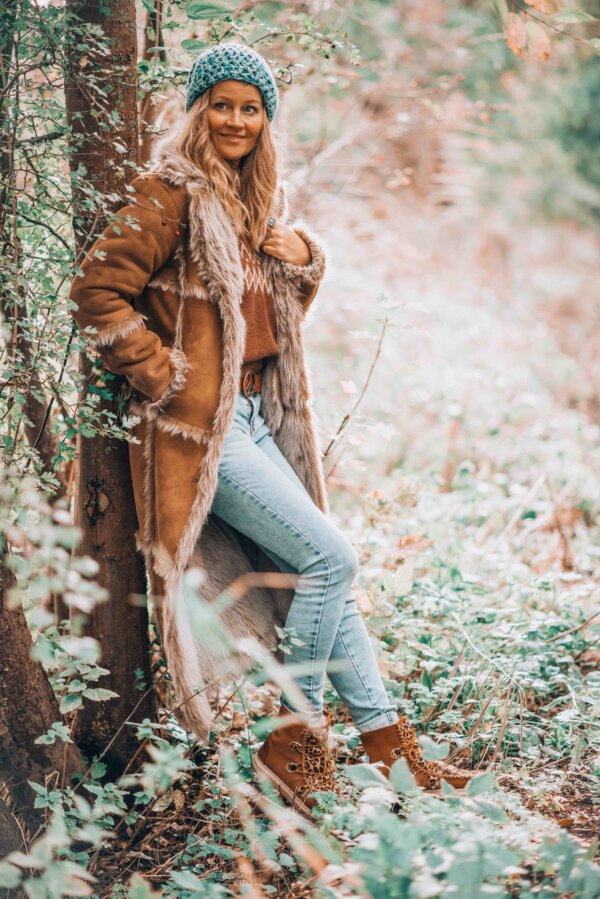 There can never be too much color!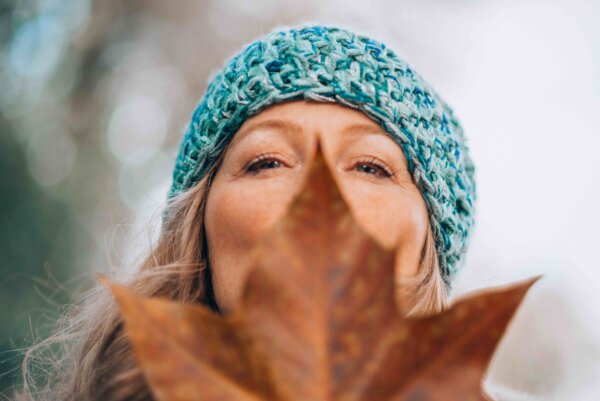 you will also love to read
How is it really to live in Norway really?
What do you love to wear when the temperatures drop? Are you lucky enough to have one of those never-ending Indian Summers? Drop me a comment below! I have to run now and gonna enjoy some hot chocolate and some extra chocolate on the side 😉 Life is too short not to enjoy those little pleasures girls! See you soon with an exciting new collab!
With love and light,
Yvon
ps: don't forget to sign up for my monthly newsletter! here