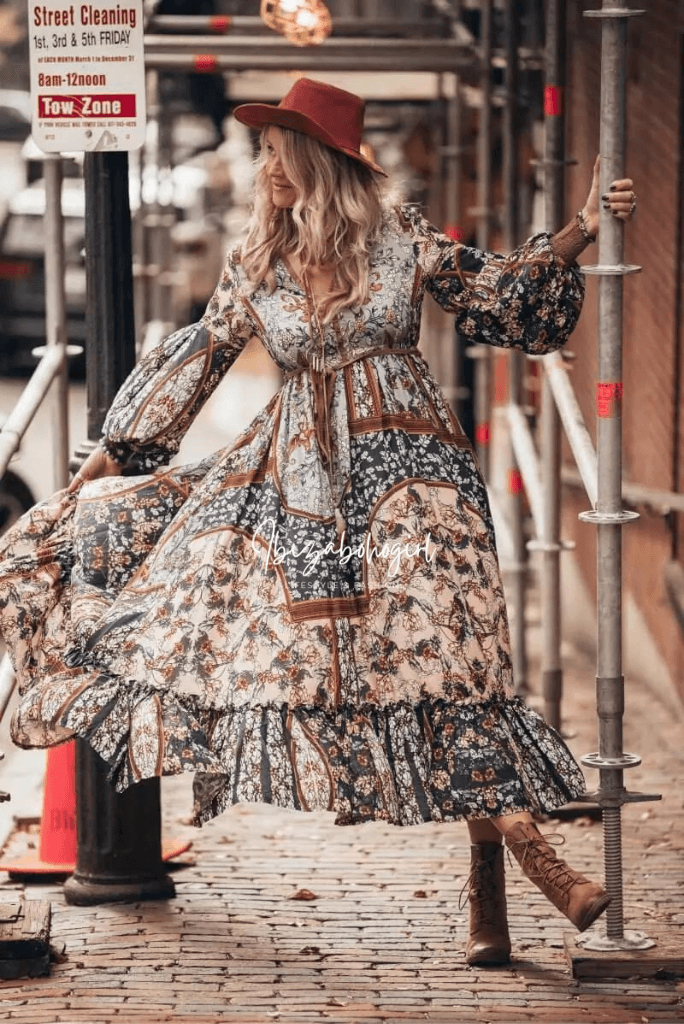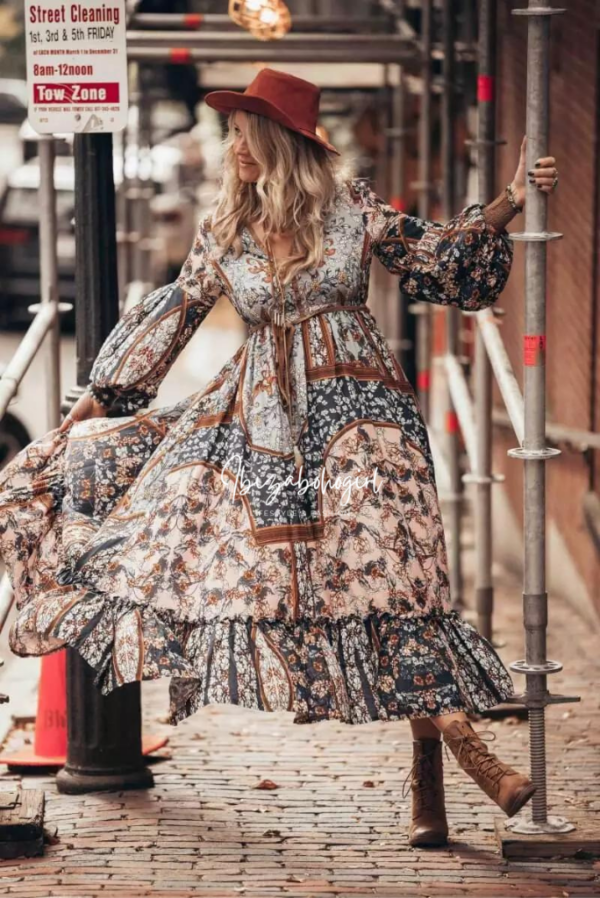 Yes! Finally back in Boston and I couldn't be happier! As you know I spend a lot of time in the year in Boston, but the Autumn season is definitely my favorite. Pumpkins are everywhere and it seems that everybody is decorating for Halloween to come! We do celebrate Halloween in the Netherlands, but nothing compared to here.
Boho chic autumn style in the city
The weather in Boston has been super cold last week with temperatures just above freezing point. I was so happy today that finally, the sun came out so I could show you this beautiful boho-chic maxi dress. It's from the collection of Outdazl and I just love to wear these long colorful dresses for Autumn.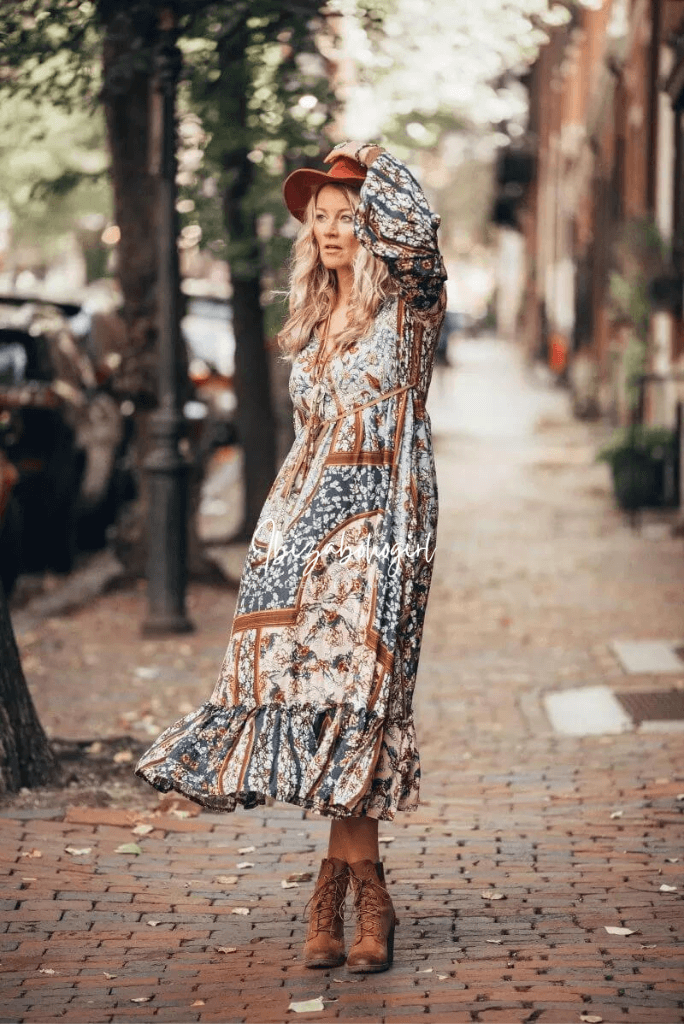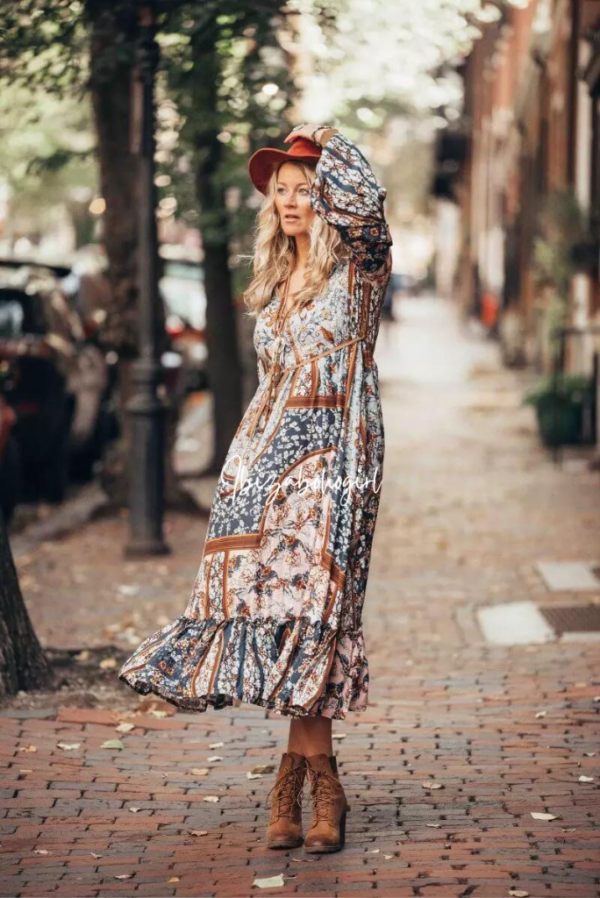 Running around Beacon Hill for a photo shoot is always a bit of a challenge if you want to find a spot without tourists, but somehow we managed to find some empty streets.
Before I go I wanted to give you 3 easy tips to style your maxi dress for the colder season:
Layover a cool vintage Afghan coat or a faux fur jacket. Throw it over your shoulder for a more effortless look.
Pair it with a pair of tall boots and wear some comfy socks with them to stay warm.
When it gets really cold add some very thick tights underneath. Nobody will notice.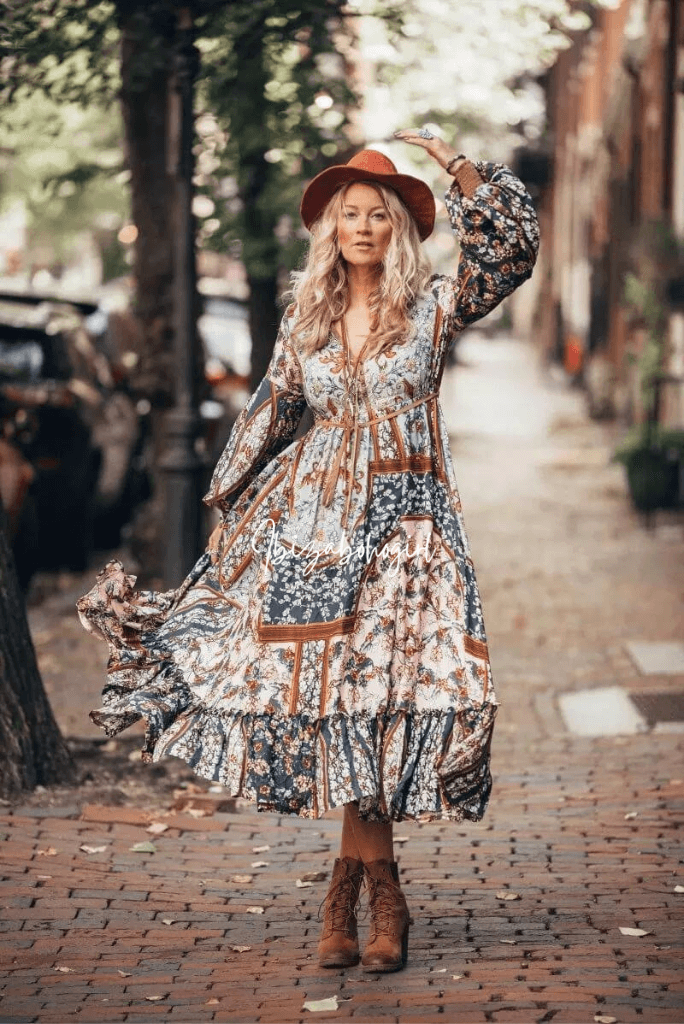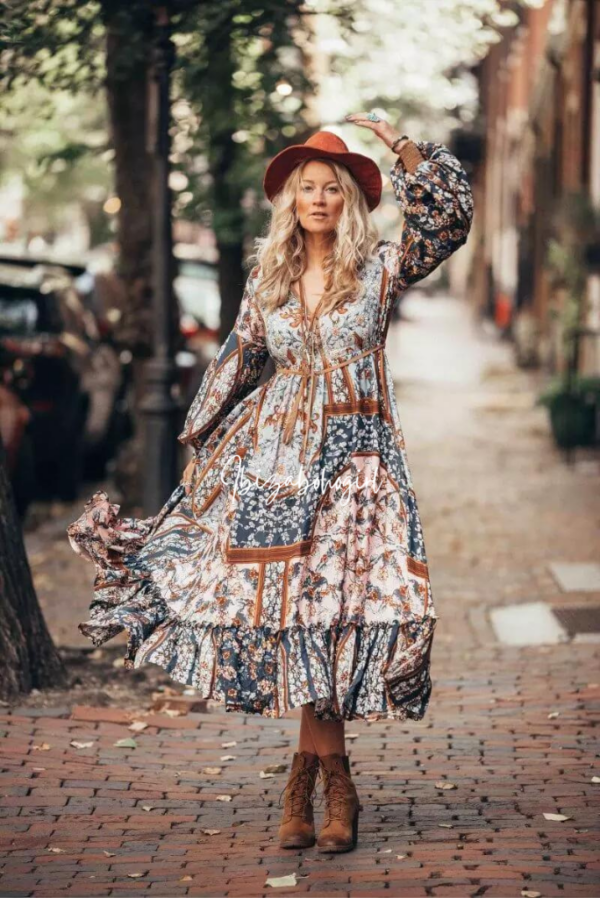 Gotta run now, but I'll be back to share some more styles soon! Yay!
I'M WEARING
OUTDAZL Cyrus Maxi dress
TIMBERLAND high-heel boots
FREE PEOPLE Red suede hat (old collection)
xoxo Yvon
Thank you to Outdazl for teaming up with me again on the blog and for giving me the freedom to create my very own boho-chic autumn style. For the entire collection of Outdazl click here. 
All pictures are subject to copyright