About Marrakech
Beautiful red city in the sun. It's hard not to just use superlatives to describe this amazing city of Marrakech! The small cobbled streets, the overwhelming Medina where every corner brings a new experience, the vibrant colors and the smell of sweet pastries mixed with the smell of leather. The sound of French mixed with Arabic, endless tiled walls and quiet gardens to rest in to escape the crowds. It's Marrakech and it's simply astonishing.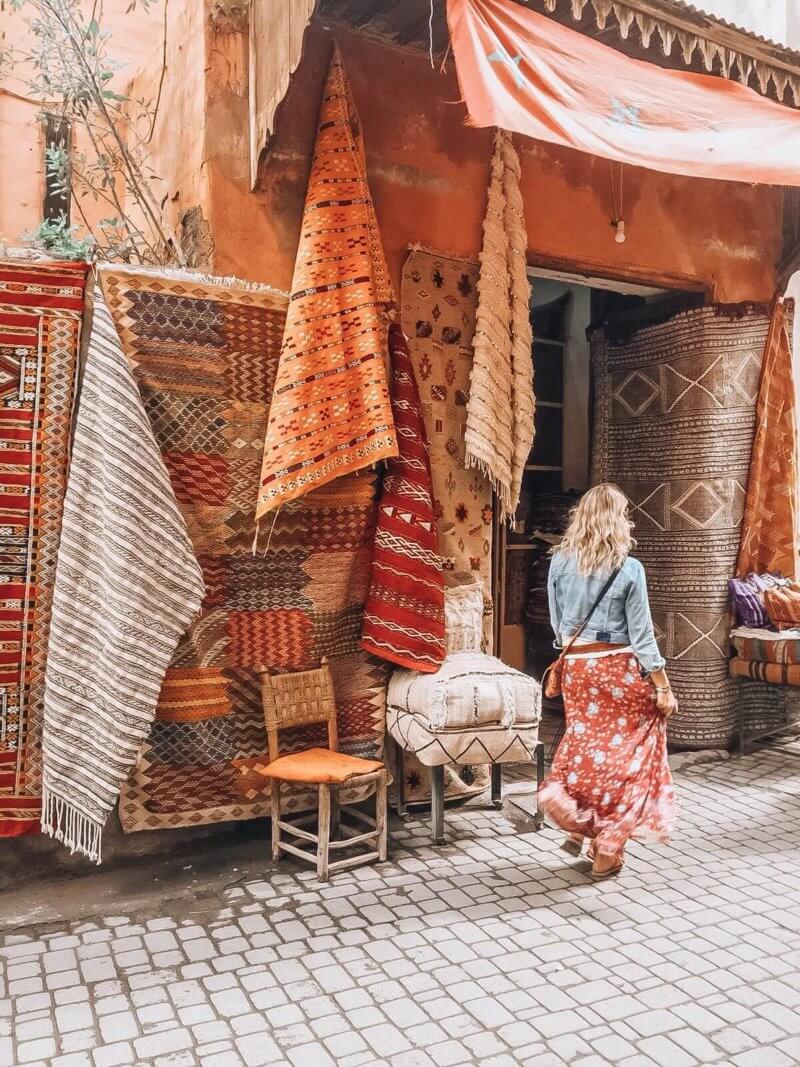 If you are heading to Marrakech for the first time, you have got a zillion things to see, eat and explore! Here are some of the Do's and Don'ts when traveling to this ancient city.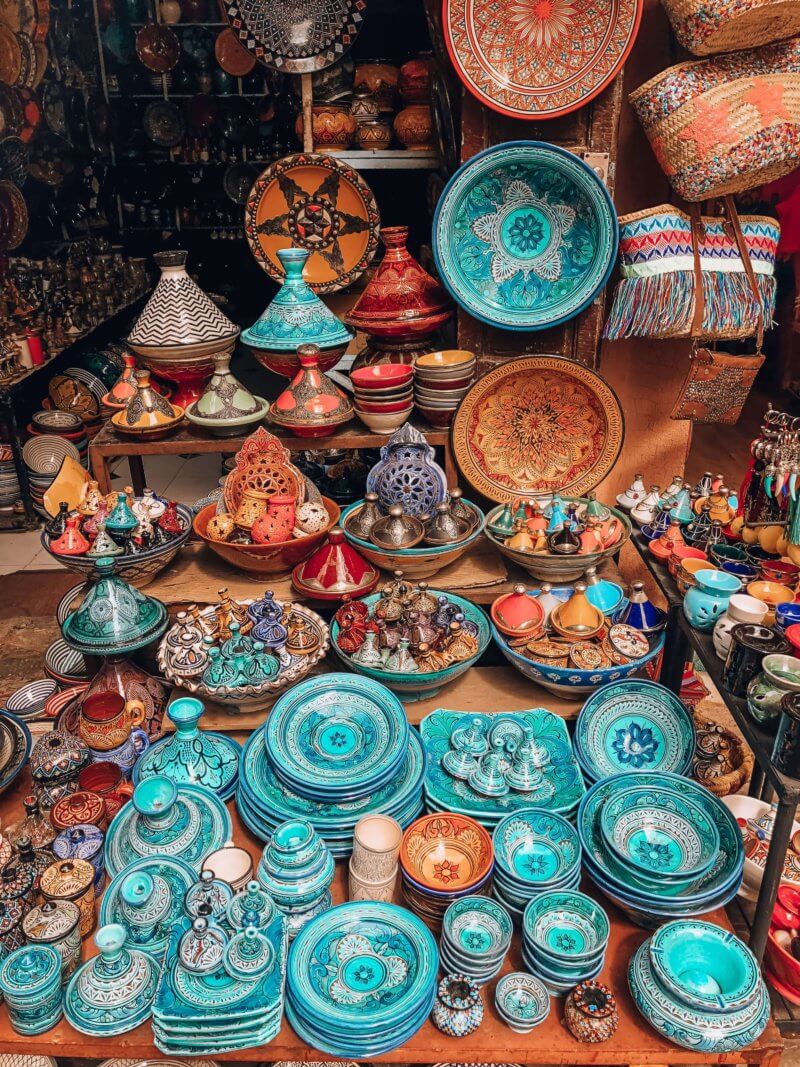 Do's & Don'ts
Dress appropriately. Although Morocco is a moderate Islamic country you are expected to dress modestly. So cover your shoulders and your knees and start exploring.
Enjoy the good food. Moroccan cuisine is one of the best in the world! Freshly prepared with lots of herbs and spices. You can't leave Marrakech without trying a famous Tagine or Moroccan pancakes. Delicious!
Before arriving in Marrakech make sure you already have some cash money. Both Euros and Dirham. You will need it for taxis and shops in the souks.
Wander around the Medina and try not to get lost. Stepping into the Medina brings you into a totally different world. Just enjoy the oriental spirit and be amazed by all the little shops, beautiful people and colors.
When visiting Marrakech you definitely have to stay in a

Riad

. These historical, traditional palaces breath the essence of Marrakech. The gorgeous architecture and the cozy feeling make it a perfect stay instead of staying at a boring hotel.
Morocco has a desert climate and temperatures easily reach 50 degrees in summer! Best time to travel is from October until April.
There are no fixed prices at the souks so you have to barter hard! Go down to one-third of the asked price and work your way up. Don't get annoyed and keep on smiling.
Visit the Ben Youssef Madrasa. This beautiful old Koran school is 100% picture perfect.
Ignore people wanting to guide you the 'right' way or telling you the roads are closed.
Speak a little French. Just saying bonjour monsieur or merci bien will bring a smile to many faces. It will also help you to bargain easier.
Book a taxi to your Riad or hotel in advance.
Spend most of your Dirhams before heading back to the airport. The duty-free only accepts Euros and Dirhams and can only be spent on food and drinks.
Visit a rooftop restaurant or cafe at the busy squares. It's so nice to watch the crowds from above and relax.
Download the CityMaps2Go app on your phone. It will guide you perfectly through the small streets of the souks while being offline.
Ask before you take a picture. Shop owners don't like it when you just click away. Throw in your best French and smile and they just can't say no.
Indulge in some mint tea with Moroccan pancakes.
Bring paper tissues. Public toilets are often unequipped.
No need for high heels. The streets of Marrakech are cobbled and dusty. Just wear something comfortable.
Bring a small torchlight to guide to back to your Riad. Most streets are completely dark at night.
Most importantly! Just enjoy! Marrakech will steal your heart!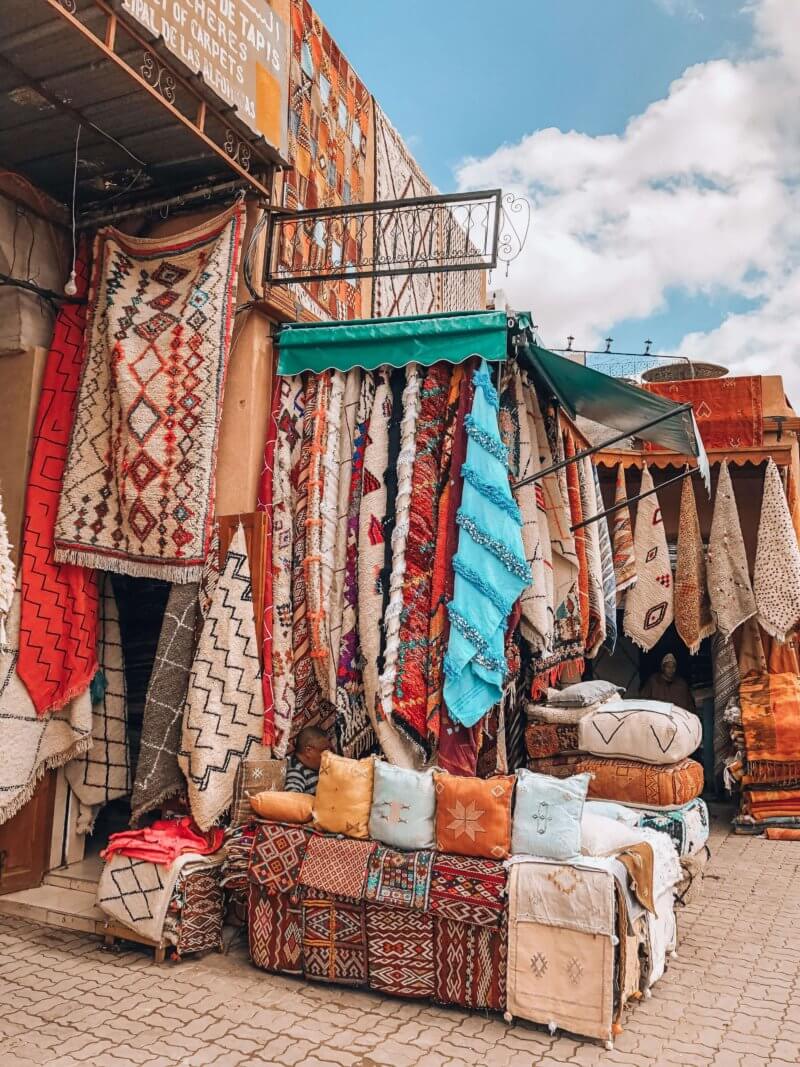 Travel often!
Have you been to Marrakech? Tell me about your top tips for the city!
With love,
Yvon
 Click below for availability and prices in Marrakech!