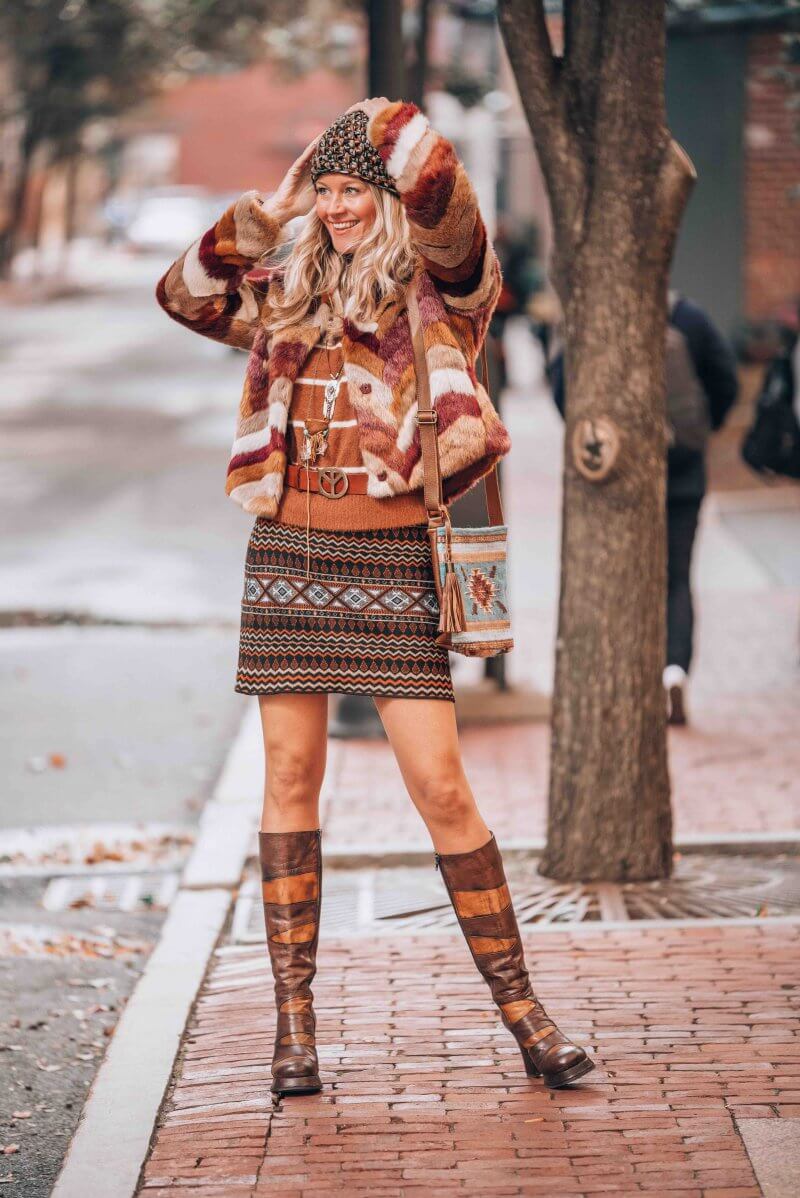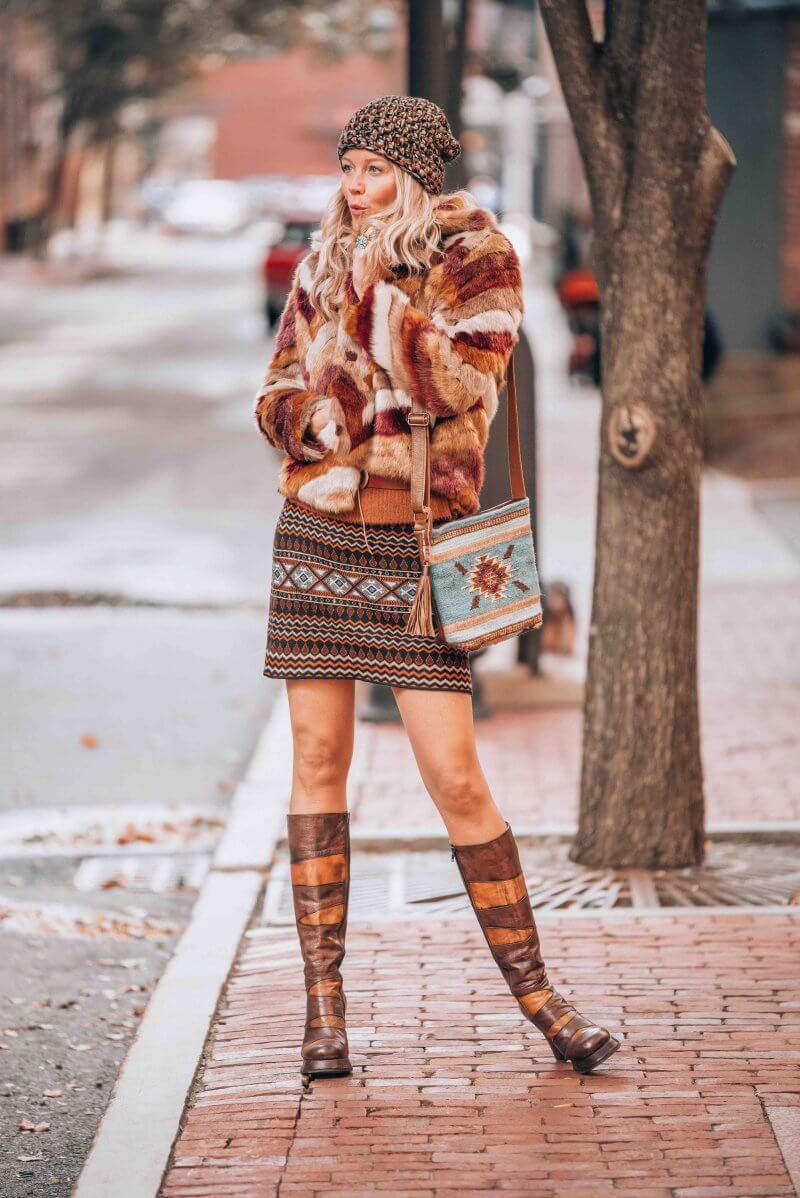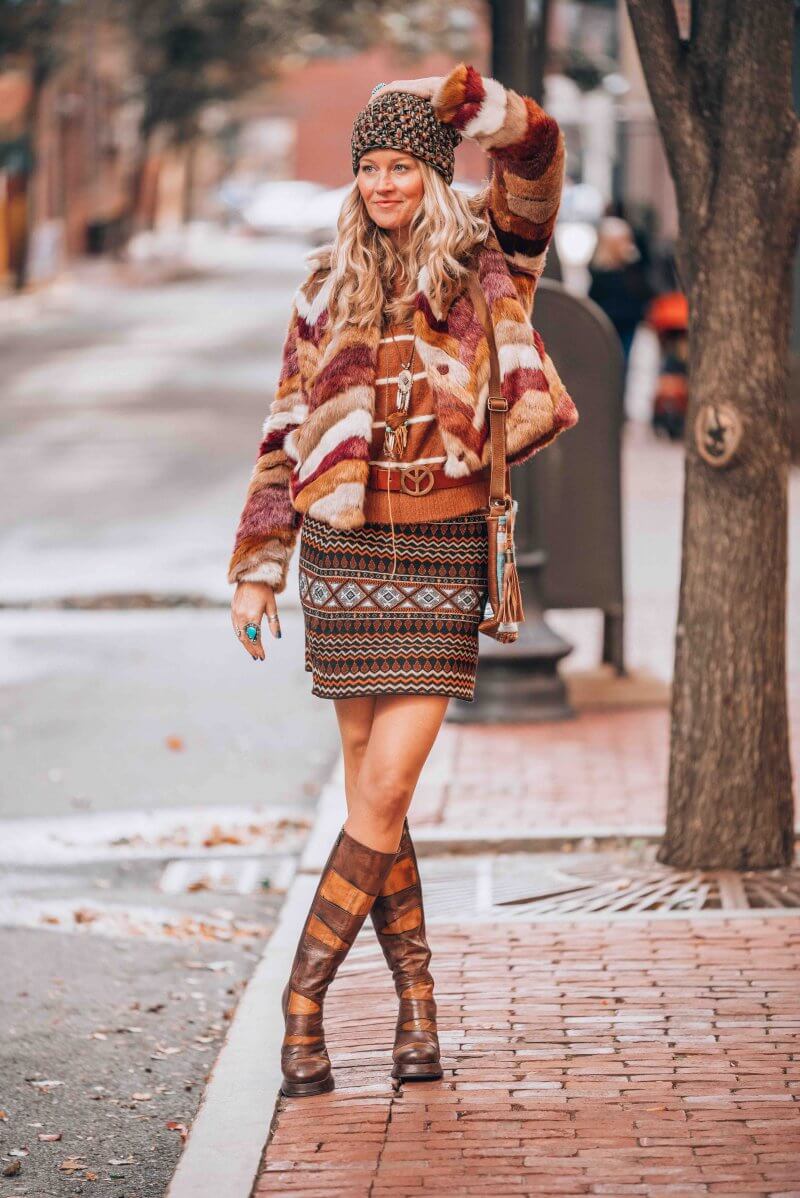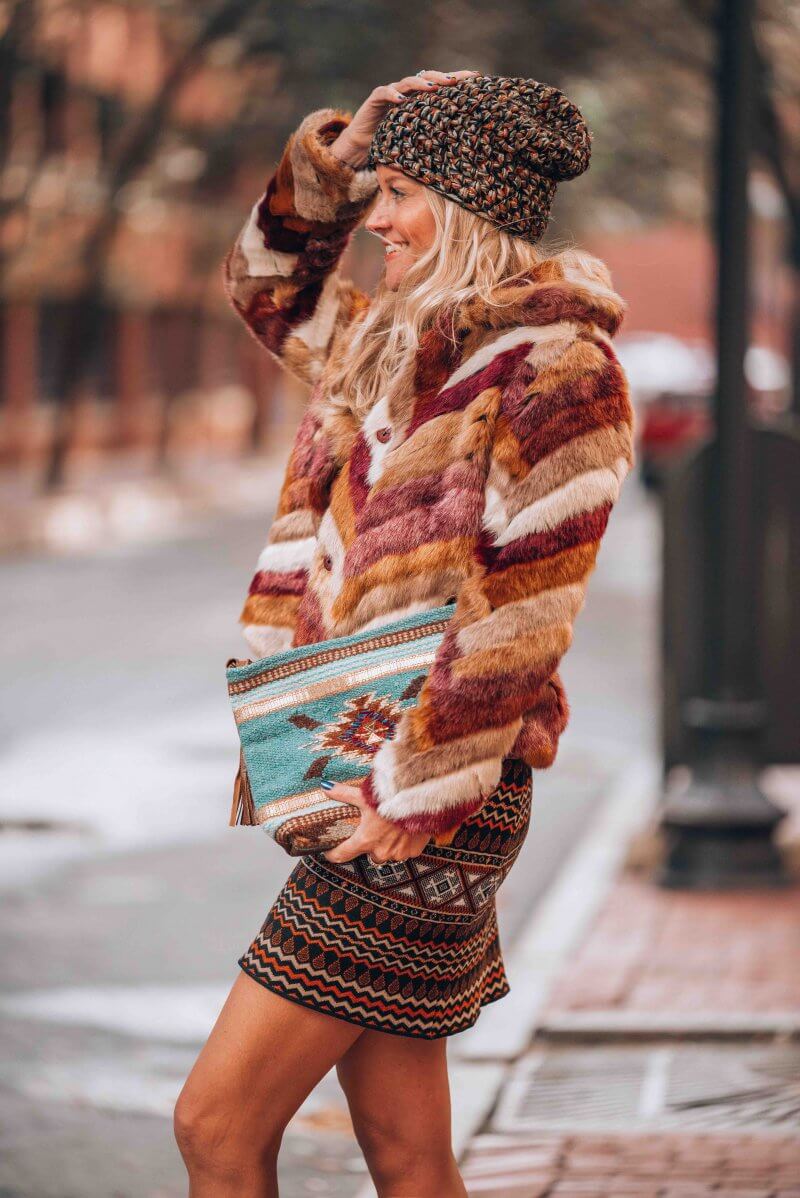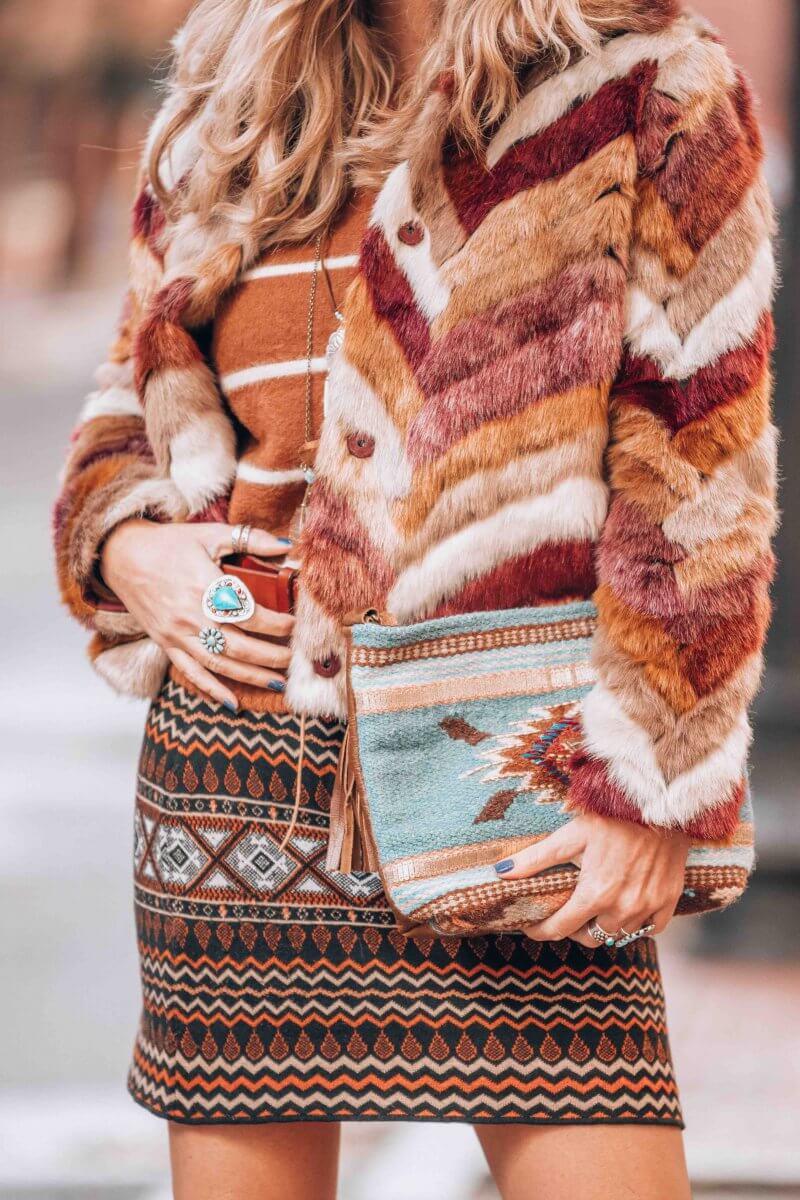 I'm wearing
Vintage knitted skirt I found in Lisbon
Vintage leather 70-s boots from London
Little print bag by LoveStitch
I love a good jacket. Especially if it really makes you stand out in the crowds. I got this faux fur beauty from Mango and it has been raining compliments ever since. The colors are just made for Autumn don't you think?
– other looks you will love –
Bored of Spell Designs? Meet the other great bohemian brands out there
To complete this trendy bohemian style I added my favorite vintage boots and a super comfy jumper in the same color tones.
And the beanie? Well, I'm a complete beanie addict and I wear them from October to March no matter what the weather. I think it's just the perfect accessory to complete your look and it turns a bad hair day into a trendy one 🙂
Do you have a statement look that really makes you you? Are you not afraid out to stand out in the crowds? Do you love to mix vintage with some new too? Drop me a note and let me know!
With love and light,
Yvon
ps: don't forget to sign up for my weekly newsletter for more boho news!