About the Riad
If you are visiting Marrakech and you want to feel the real vibes of the city you just have to stay in one of the many Riads. These authentic Moroccan houses were stately homes to the wealthier citizens of the city. Nowadays more and more Riads are modernized and used as private guest houses for tourists. A Riad is often not recognized from the outside, but as soon as you enter the main doors it's like stepping into a whole different world.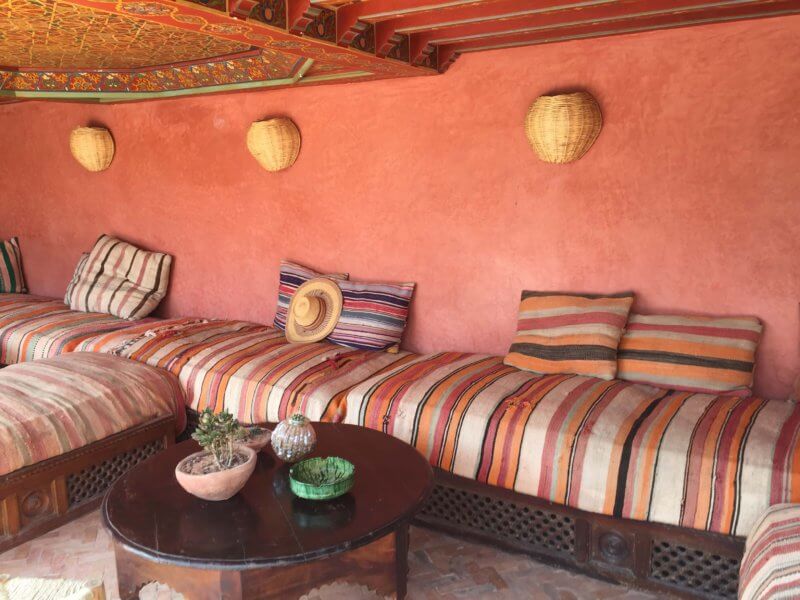 10 Reasons why you should stay at a Riad
They are located in the middle of the Medina, which makes it perfect for you as a starting point to explore the city.
Most of the Riads date back many centuries ago, which gives you a feeling of stepping into a history book
With the restoration of these Moroccan houses, great detail has gone to preserving the original details. So expect a lot of tiles and colors to give an authentic feel.
Most Riads don't hold more than 6 to 8 rooms so they will never feel overcrowded.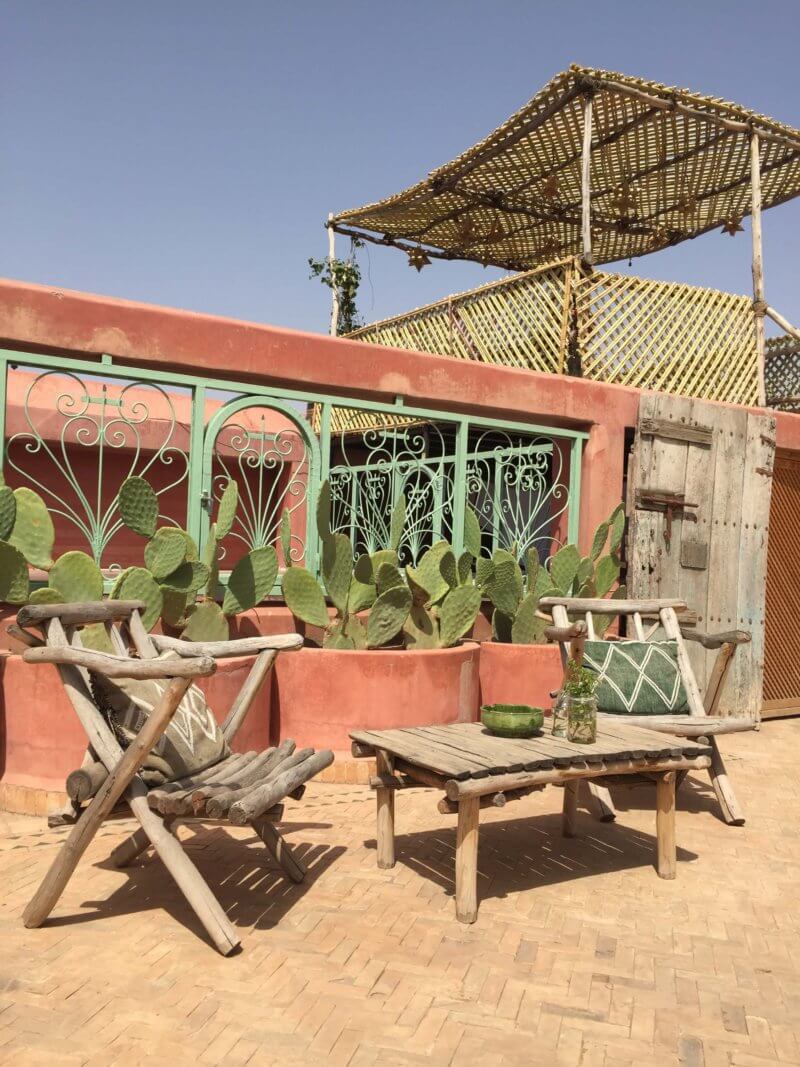 With most owners also living in the Riad it gives a nice personal touch. It's almost like staying with family, but then better.
A healthy breakfast is usually part of staying at the Riad, but don't forget to try out lunch or dinner as well. The Moroccan kitchen is delicious and most Riads offer great authentic foods to tease your taste buds.
As the Riads only offer a limited number of rooms the service is very personal and don't be surprised if the staff calls you by your first name.
Where most hotels have high rates the prices for staying at a Riad are more than reasonable. Great if you need to save some money for your shopping later 🙂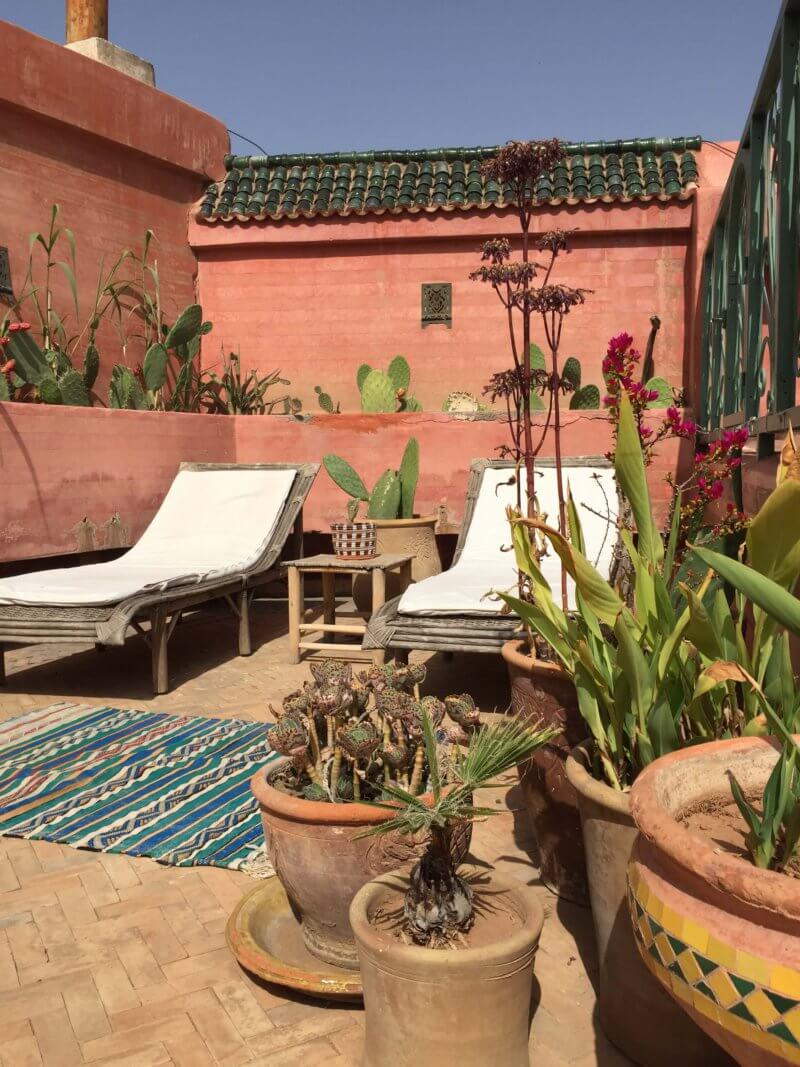 Each Riad has its own special design and tile decoration. Don't be shy and step into different Riads while in Marrakech. Just keep your camera ready!
Don't forget to check out the rooftop. After a day at the souk bargaining prices, it's so good to relax at your own rooftop and enjoy the silence and the great view.
My personal top 3 of must-visit Riads
Have you ever stayed at a Riad? Tell me what your favorite is!
With love,
Yvon
pictures from this blog were taken at Riad Be Marrakech, Riad Yasmine & Riad Secret Garden