About the best Boho brands!
I've been getting so many questions about where to buy some good bohemian clothing I decided to share my favorite boho brands with you.  And let's be honest…nothing beats a little online shopping sitting on your couch with your mint tea and a lot of chocolate! For the free-inspired dreamers and boho girls! All these brands send worldwide!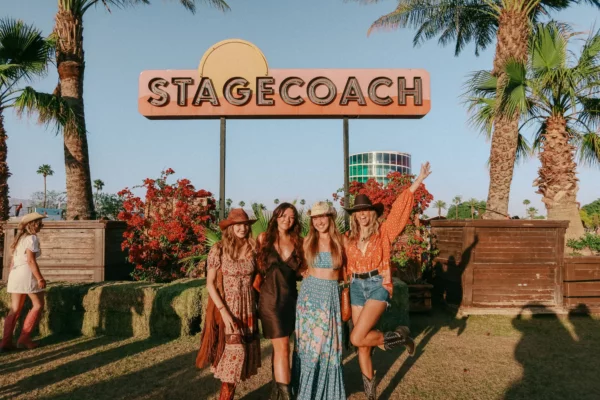 A gypsy-inspired brand from Australia founded by the two beautiful sisters Isabella & Elizabeth from Byron Bay Australia. Their collection is spot-on and often copied by others. Make sure you go for the real thing! Their collections are often sold out quickly. Spell Designs has an online store in Australia and America. Click here for stockist info.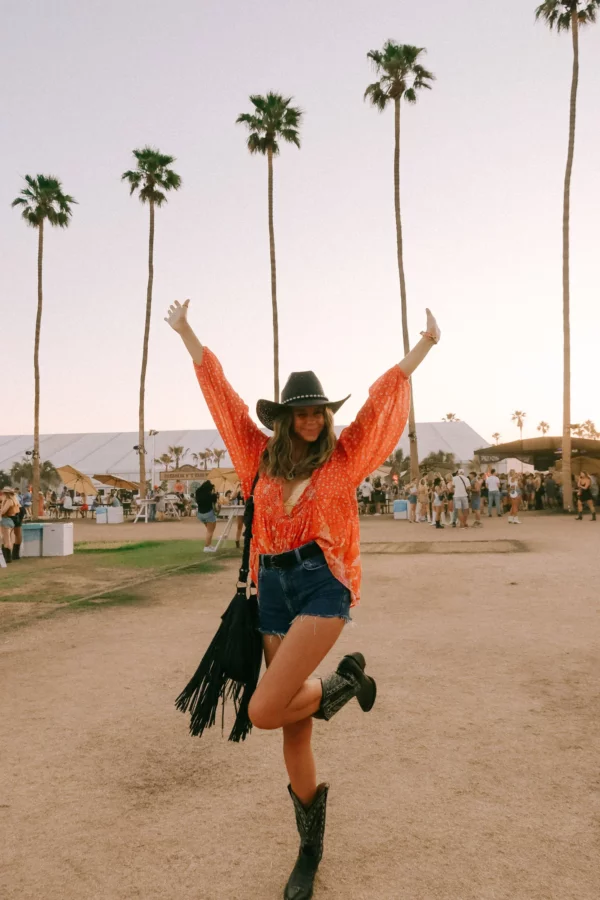 In the early '90s, the first Tree of Life store opened its doors in Sydney's Balmain. The idea was to engage with free spirits, regardless of age, size, gender, or religion. From the start, people responded to the carefree hippie ethos of the brand. This is one of my personal favorite more affordable boho brands from Australia. And especially for the more curvy boho girls, they have designed the most beautiful dresses and skirts.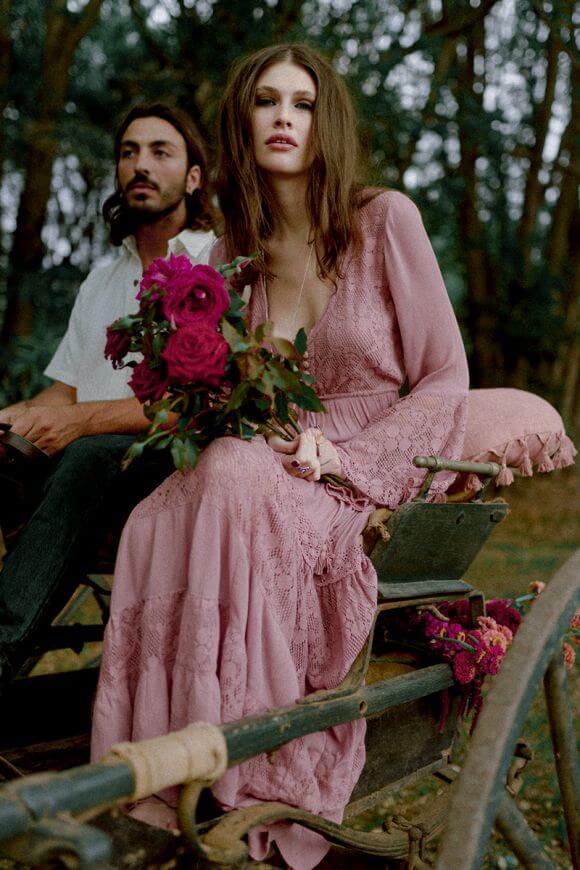 Very, very hard to resist! The best in bohemian fashion features the latest trends and vintage collections for women who live free and are not afraid to show their own style. Probably one of my favorite online shops! If you are not from the States you can also find a lot of Free People items on Asos, which will save you a lot of shipping and customs fees, or shop directly from their European online store.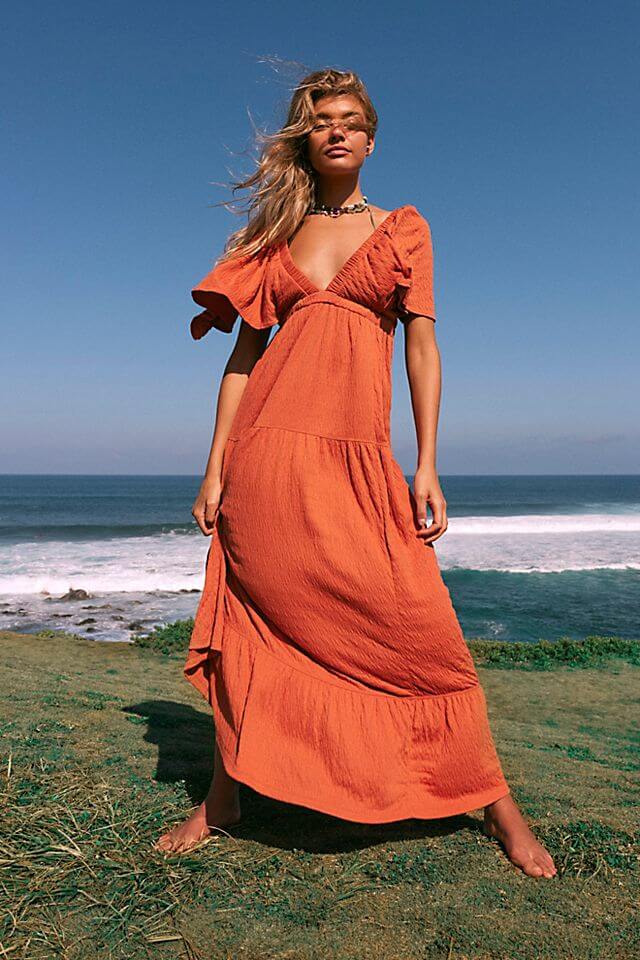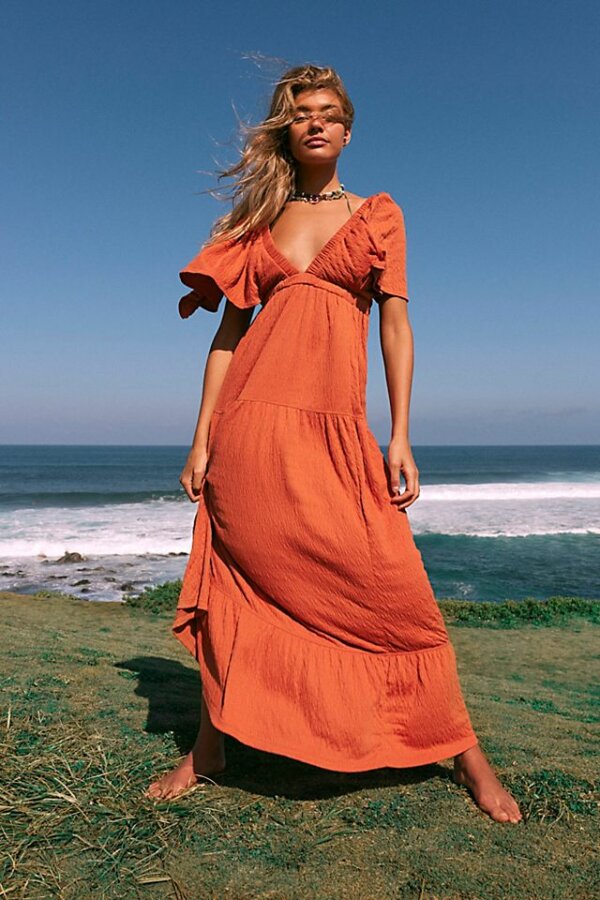 Love Forever
With love from Scandinavia! This Swedish boho brand has been Europe's number one for many years and there is no stopping them. Focussing on dressing women instead of young girls is also a nice change from other boho brands. Don't know how to keep your boho style during winter? You can find all your inspiration from Love Forever. Click here for the latest collection.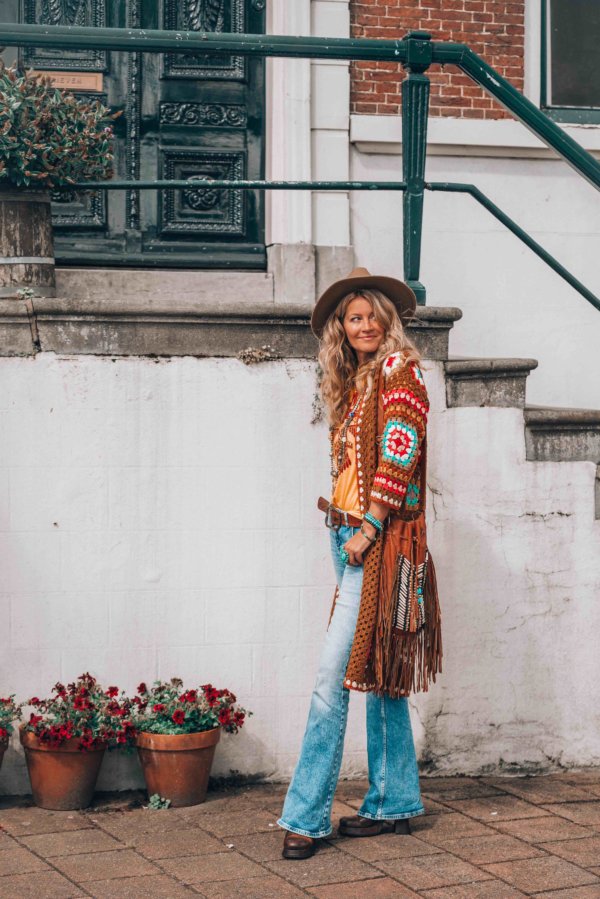 Another one of my favorites from Australia! With its effortlessly feminine style and bohemian designs, this brand makes every boho girl jump for joy. Located in Byron Bay, but thankfully they send their beauties worldwide.  Arnhem Clothing is a slow fashion brand that uses sustainable fibers for all its designs. Click here to see their latest collection.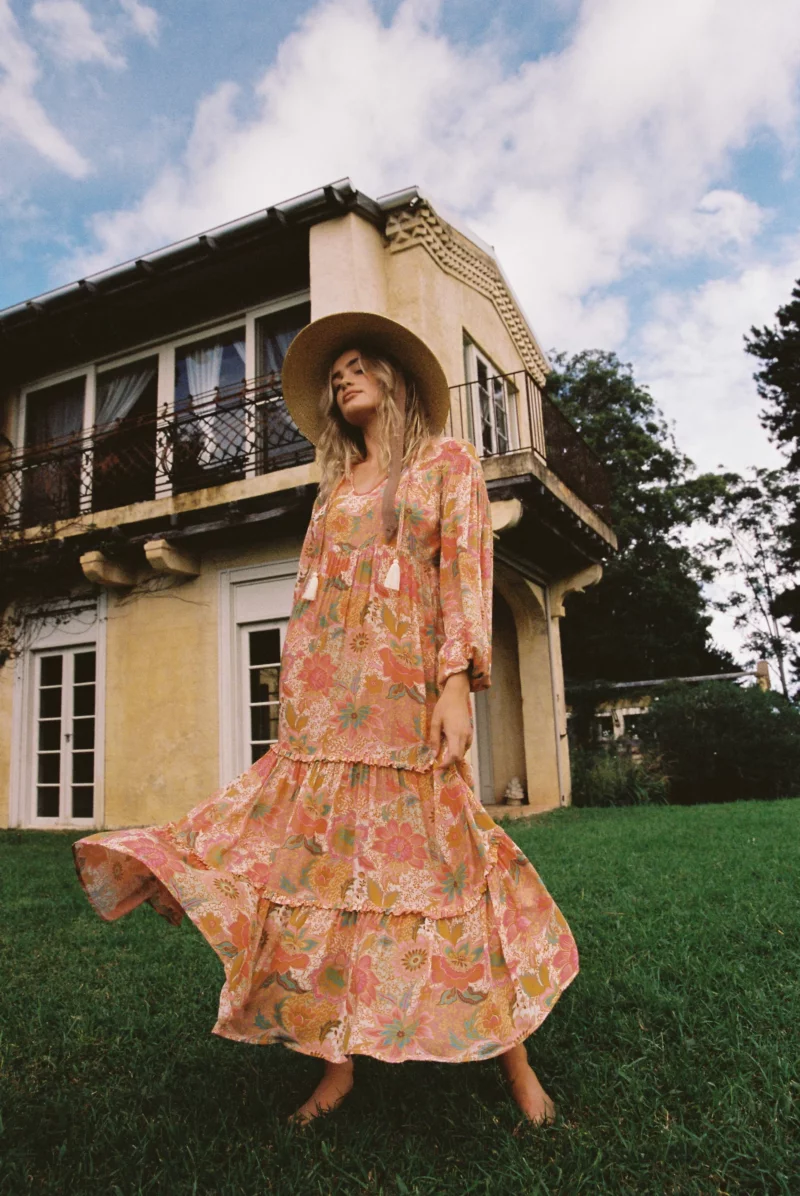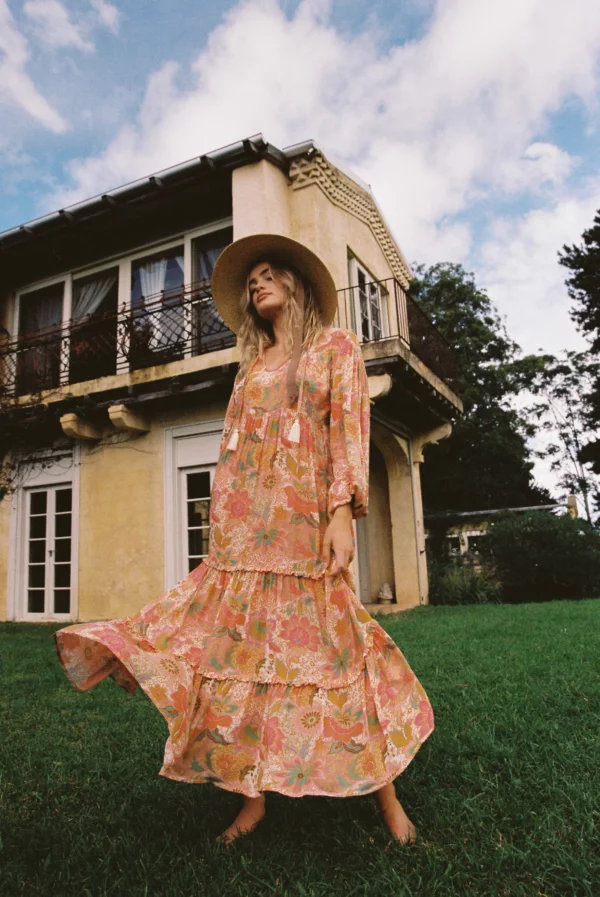 Inspired by vintage treasures and far-off magical places, House of SKYE is a modern bohemian fashion house, inspired by the nomadic gypsy lifestyle. Again another great brand from Australia. Vintage vibes mixed with a touch of the '70s. They are also one of the few brands that have an Afghan coat in their collection like the one I wear in my latest blog. With love from Down Under!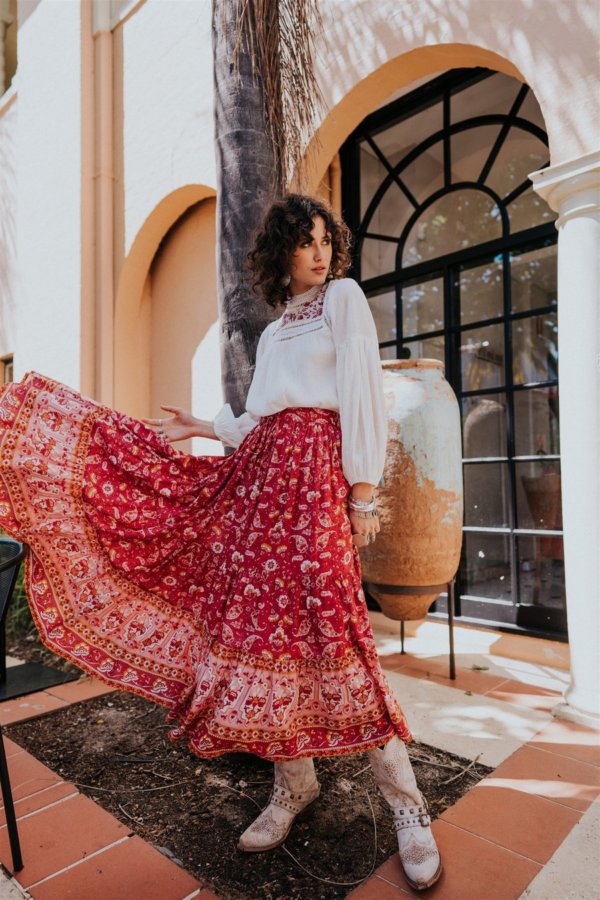 This is one of my favorite brands from the island of Bali. They only recently started with their own handmade collection of boho dresses and beautiful accessories. They have created a very affordable line of bohemian and hippie-chic clothes.  Keep your eyes out for their new collection dropping this winter! A brand to keep your eyes on!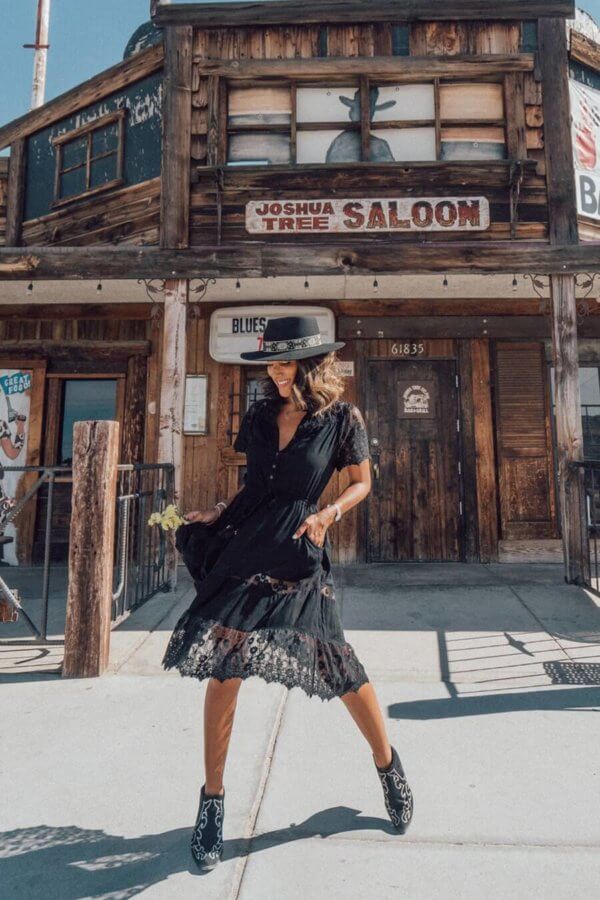 For the ultimate island vibe from the island! If you are in love with the Ibiza style as much as I am this is the place to shop. IbizaTrendy allows you to experience the island vibe with some of the best designers from Ibiza. Their collection goes from colorful tunics to warm winter ponchos. It's very hard not to find something you like! Not to worry. They ship worldwide.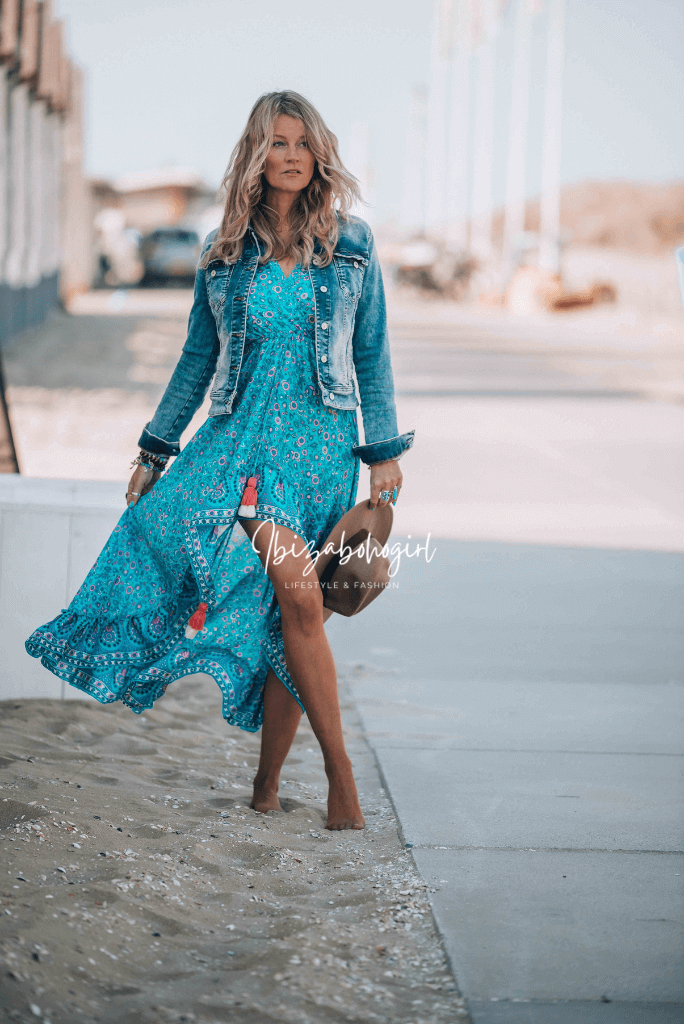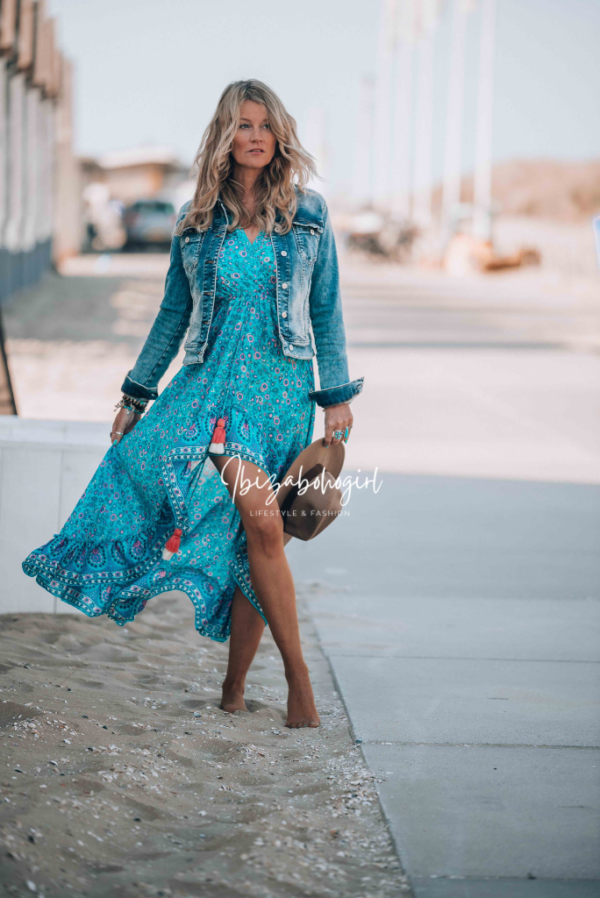 One of the other favorites from Australia. This brand has created its own hippie-chic look with its unique collection. Don't forget to check out their fab collection of bags as well! The lovely owner Kiki started out by selling bags on a local market in Bali about 5 years ago. The brand has developed into an international lifestyle brand with over 100 retail stores worldwide.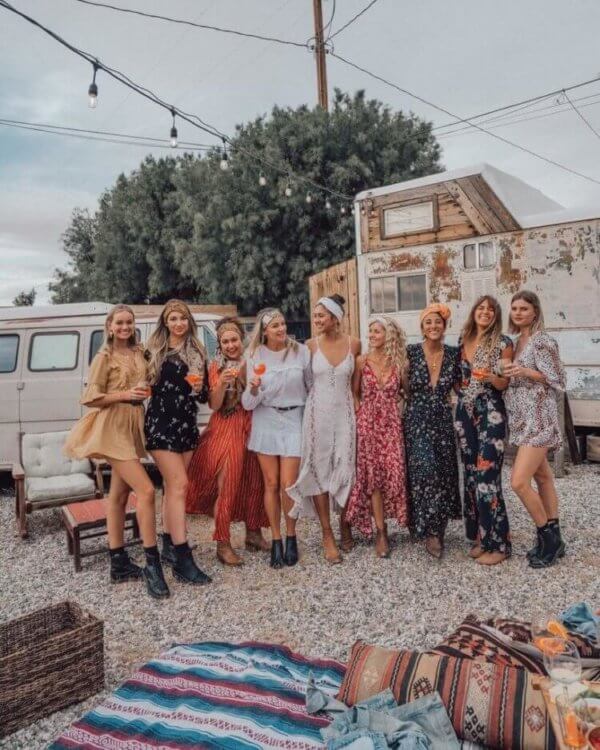 Created in 2013 this Australian boho brand has already grown a large number of true followers. Mayiha is best known for its outstanding leather fringe bags, wallets, shoes, and accessories. Recently they added a line with beautiful bohemian clothing such as retro-inspired suede capes, boho dresses, kaftans, harem pants, jewelry, and much, much more. Especially the suede cape is much copied! Mayiha got recently awarded number 4 on the list of 50 best Boho fashion blogs!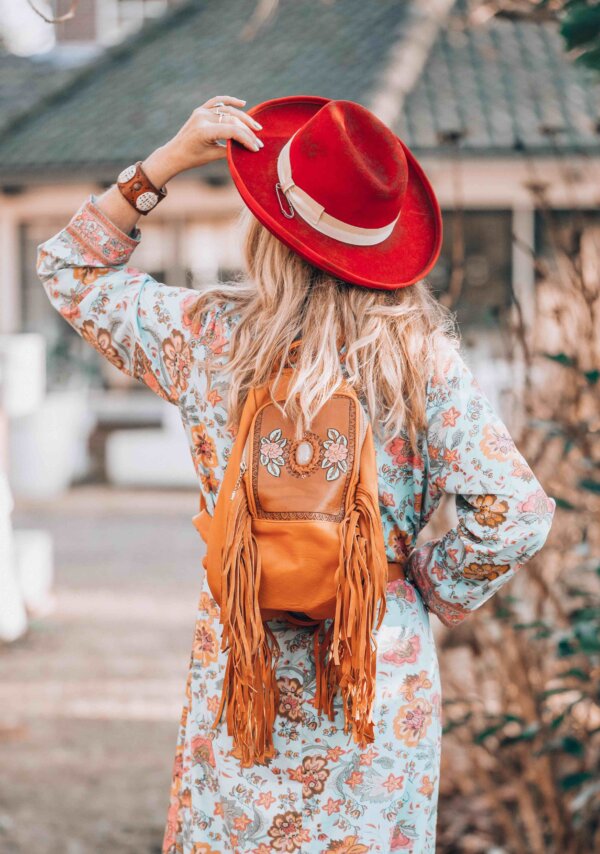 This amazing Californian brand inspired by Bali is made for the free-thinker boho girl. Their style is very feminine and you can feel the Bali love throughout their entire collection. Cleobella brings out the free-spirited Bohemian Goddess in you.
Cleobella supports local artisans from the island to provide a sustainable income each year. Every bag and accessory is skillfully made with quality leathers, hand-tooling, recycled metals, and limited edition textiles sourced locally in Bali. A brand with a heart! Ships from the US.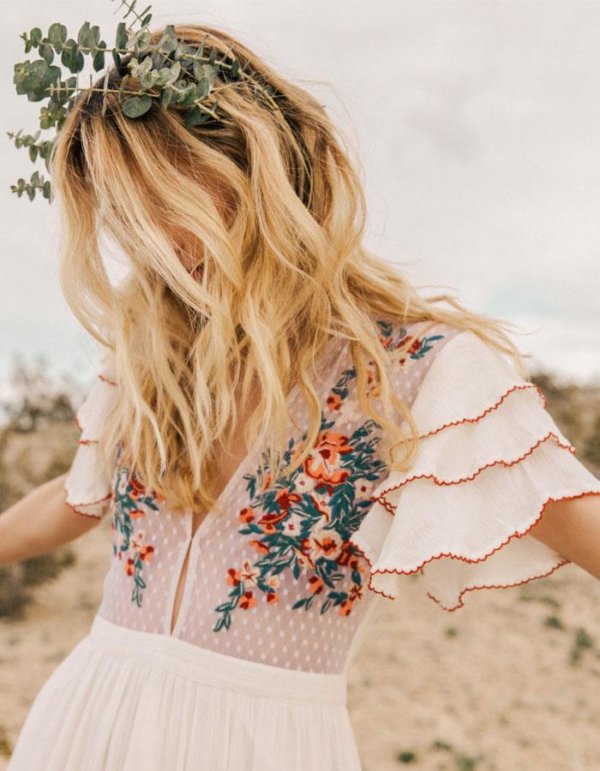 With a love for vintage and the '70s, this brand from Australia will never disappoint. I have only recently discovered this amazing brand and it has become one of my favorite new kids on the block.  This brand is all about slow fashion and sustainability. Check for their latest collection here.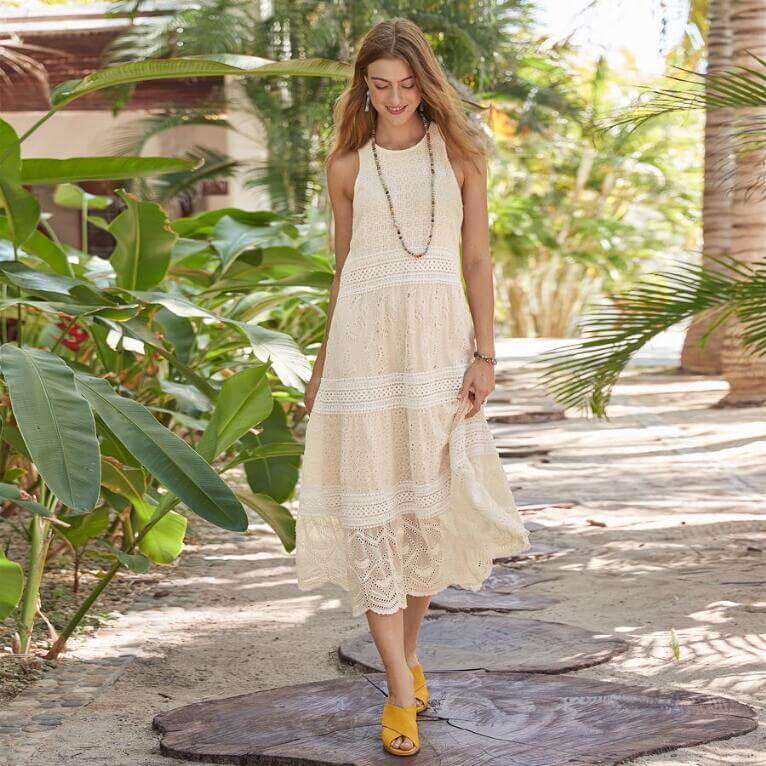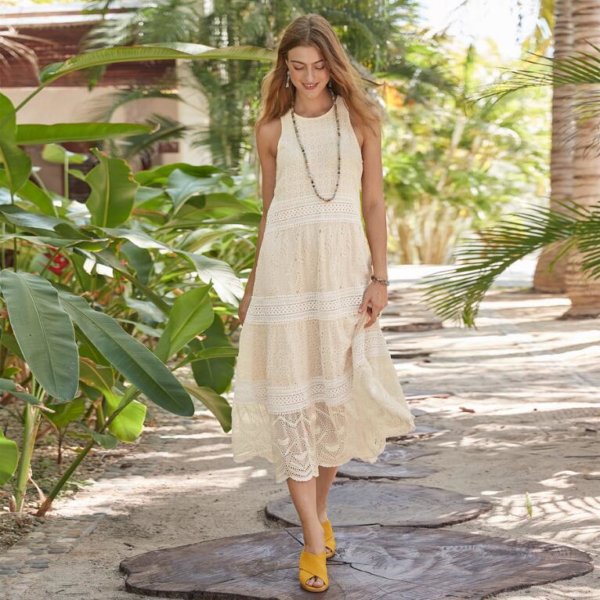 Sundance 
A touch of bohemian mixed with some Western influences. This label from the States is every boho girl's dream. Especially if you're looking for a bit more mature bohemian style you will love this brand. Not super cheap but great quality. Their embroidered blouses are well known and don't forget to check out their home and jewellery collection!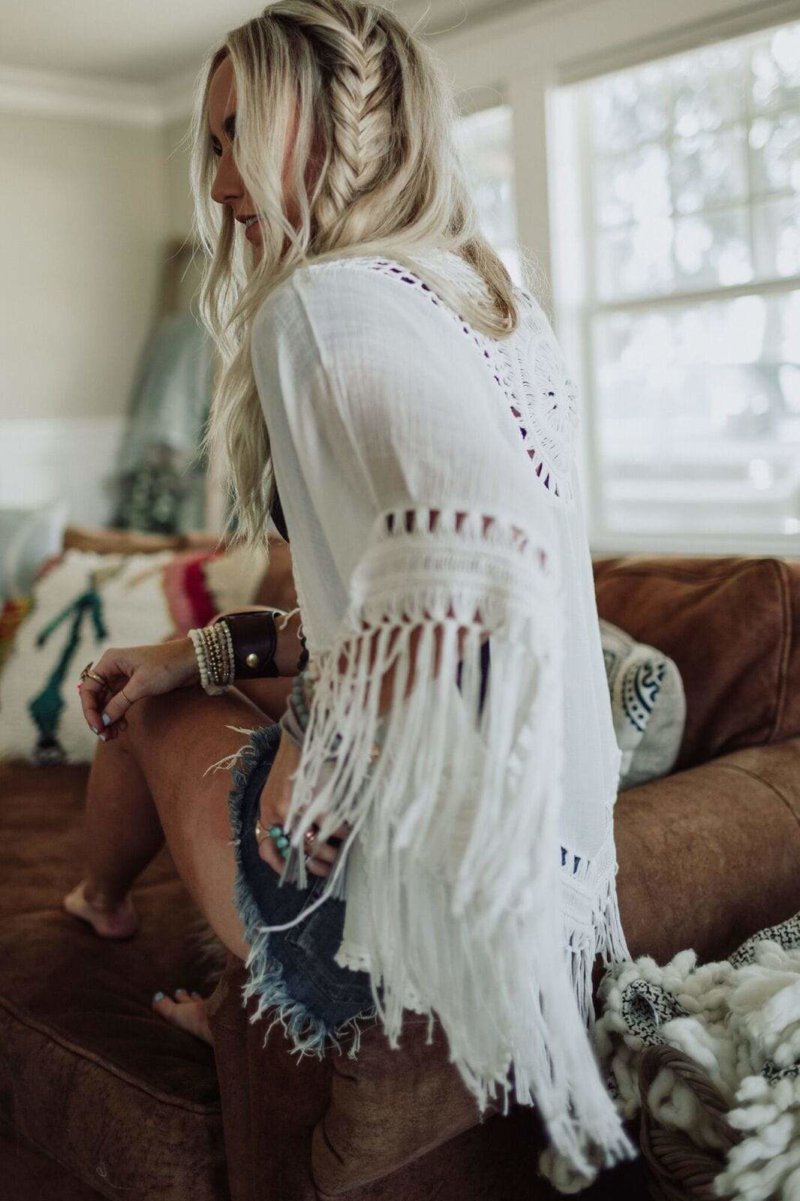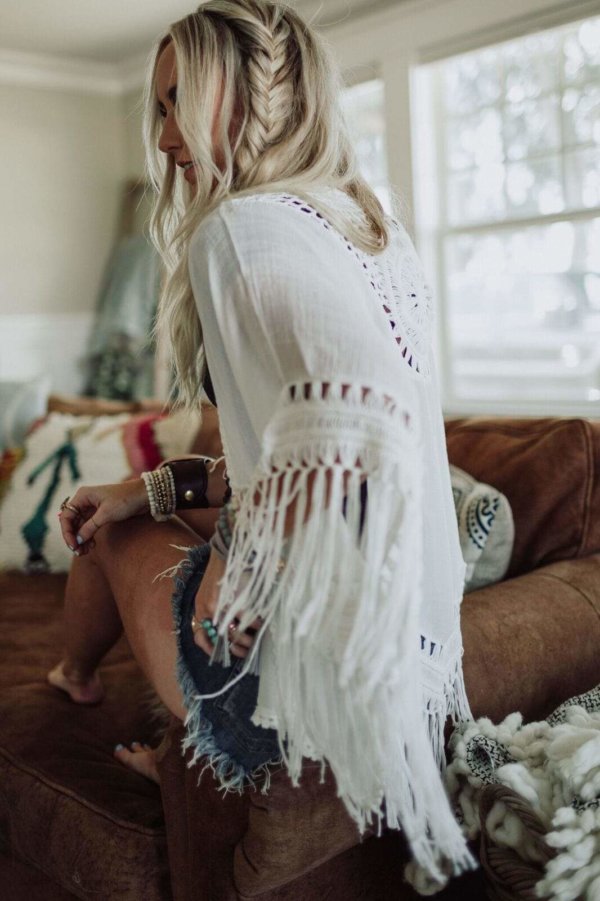 Three Bird Nest
With love from California! This family-owned business started out in 2011 and is now one of the greatest inspirations for bohemian fashion. Their clothing collections are curated from all over the world, high quality, and with an eye for detail. Don't expect huge collections or screaming influencers wearing their clothes. Ethical, quality and affordable fashion are what you will find here. And don't forget to check out their jewelry collection too! Don't miss this one girl!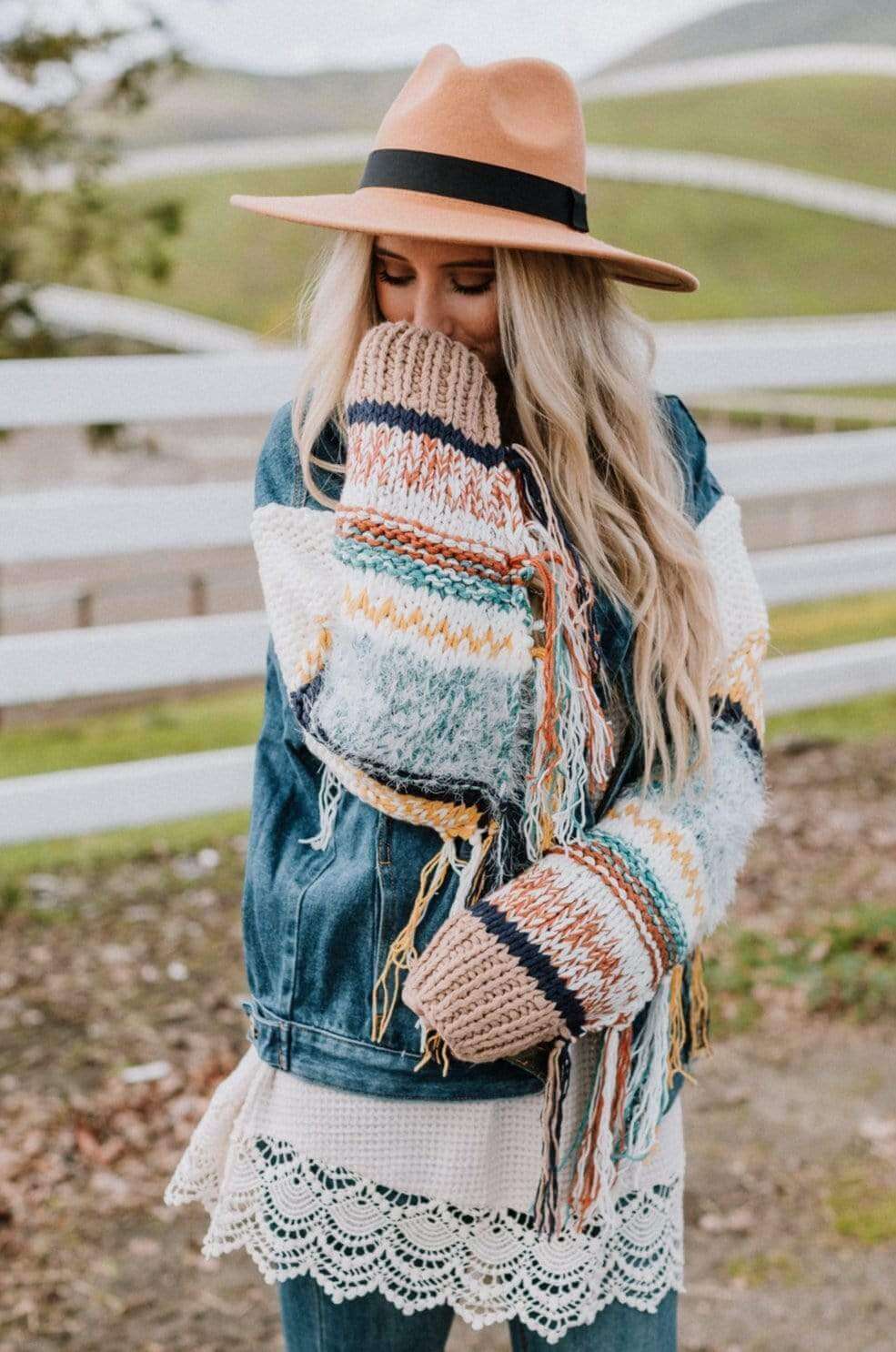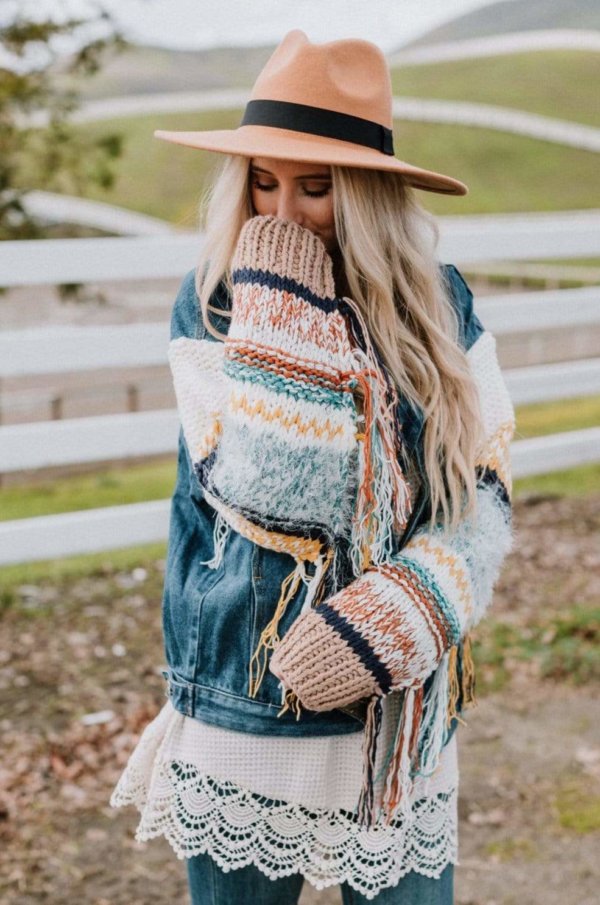 I hope you like my selection of boho brands! Let me know what your favorite brand is and where you shop or check out my favorites here.
With love & light,
xxx Yvon