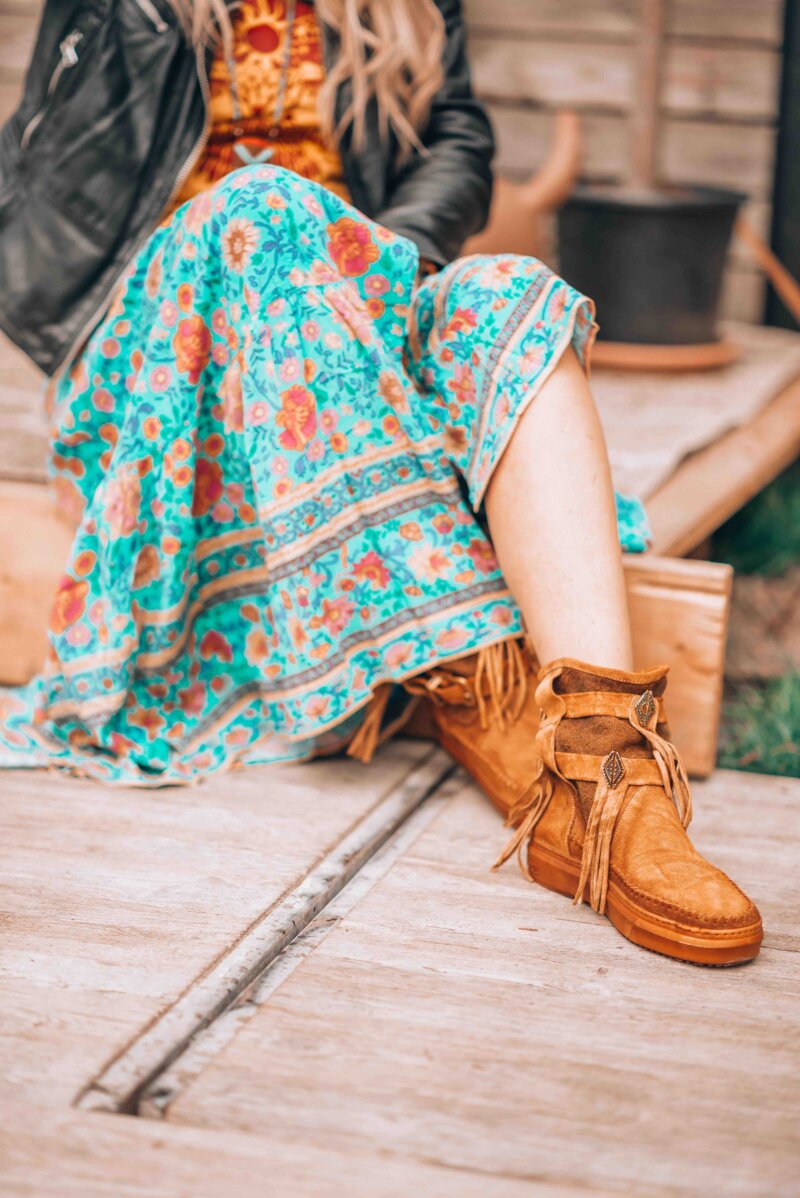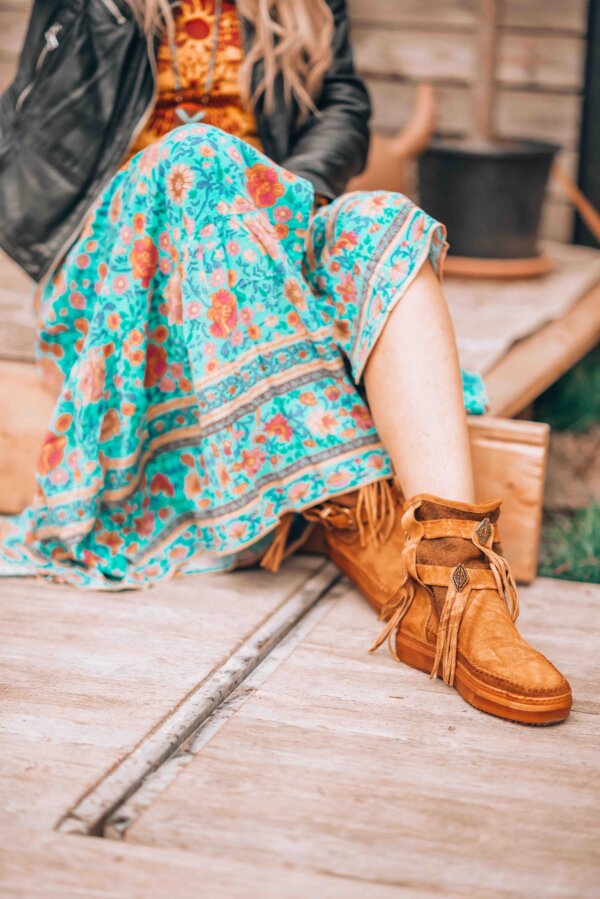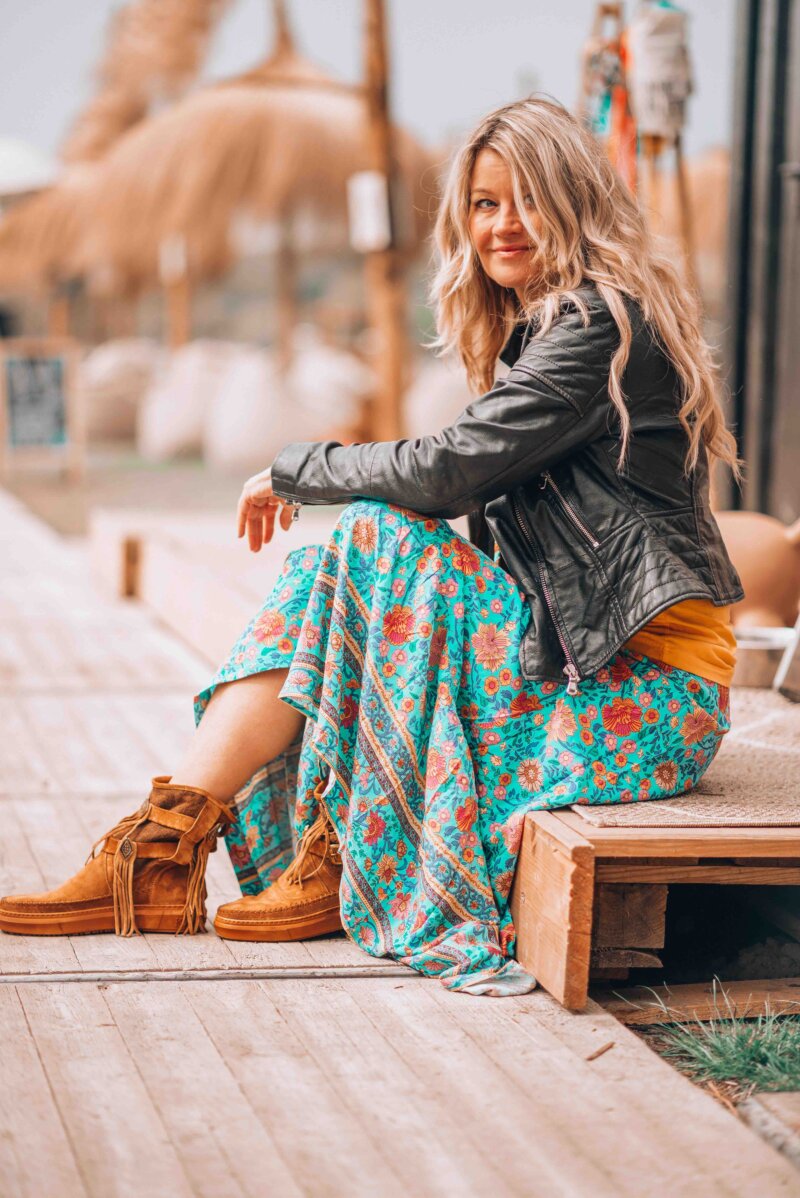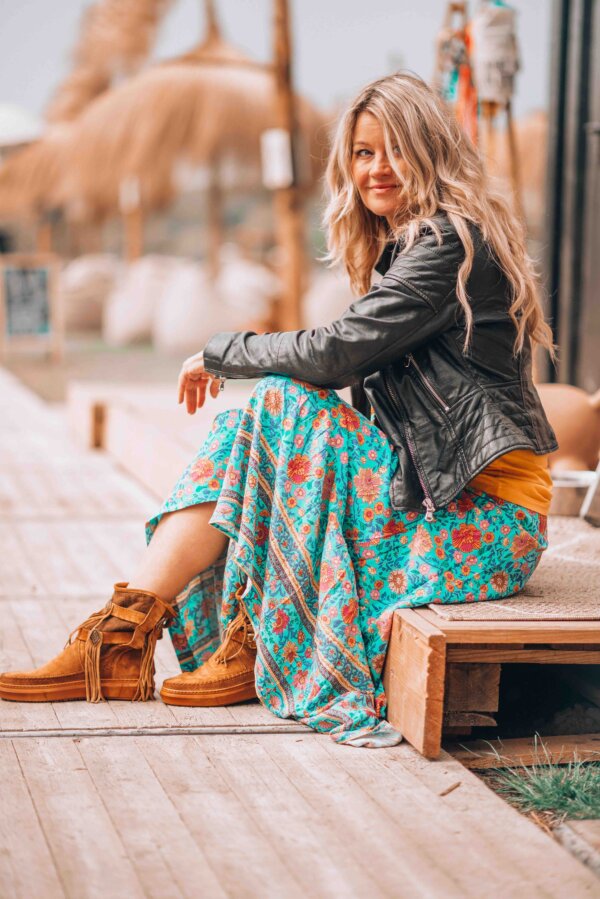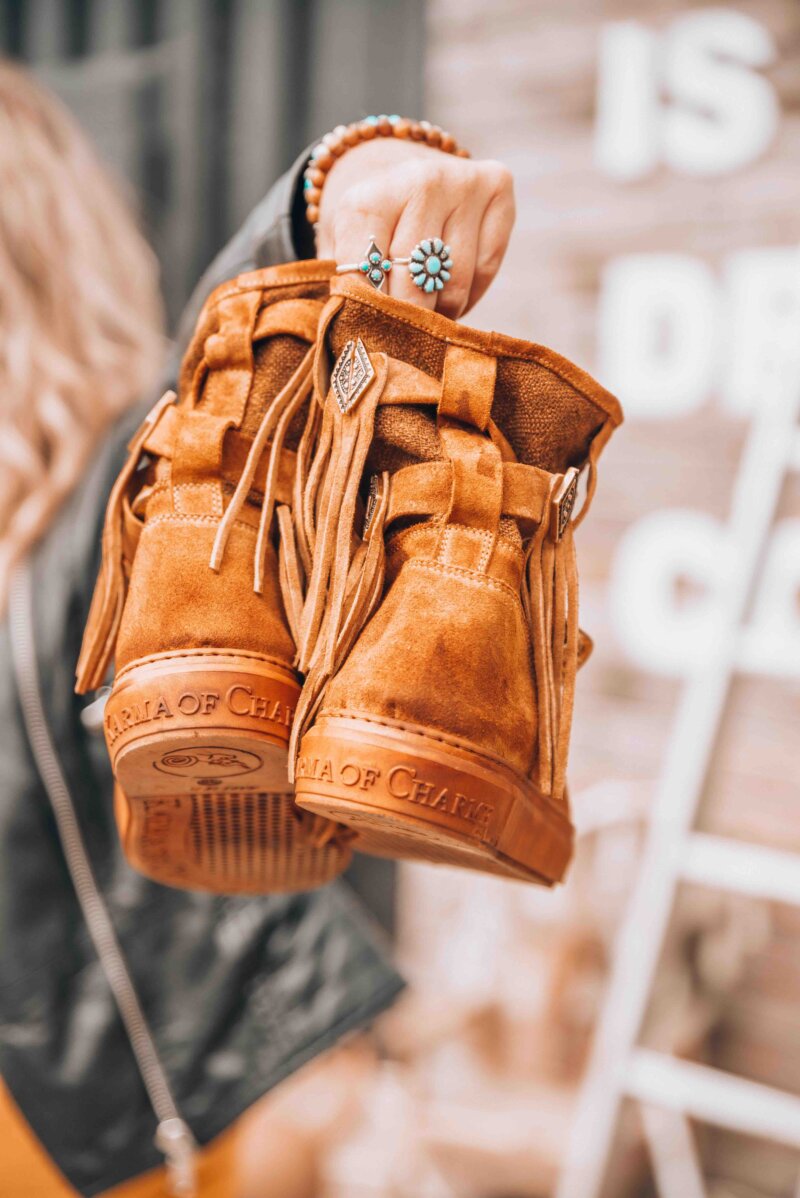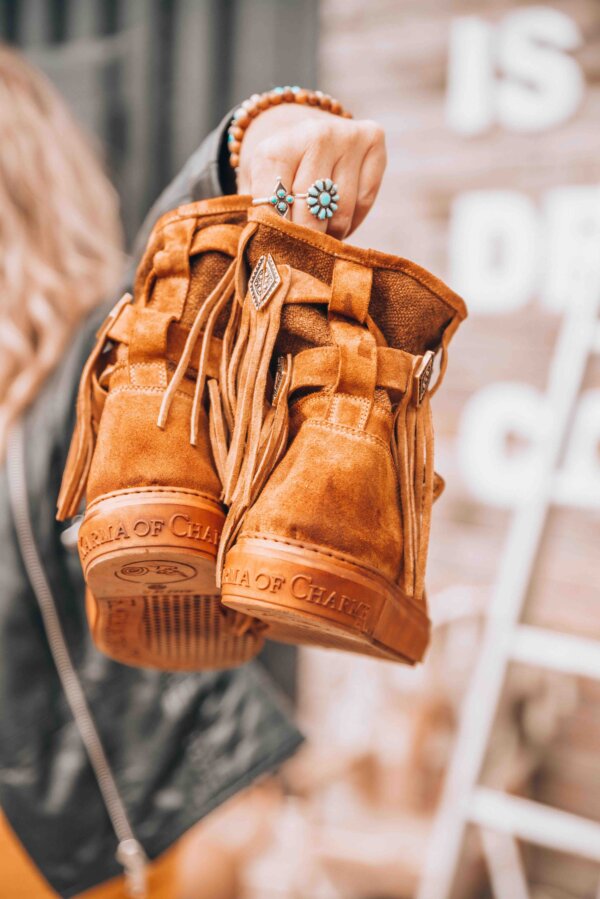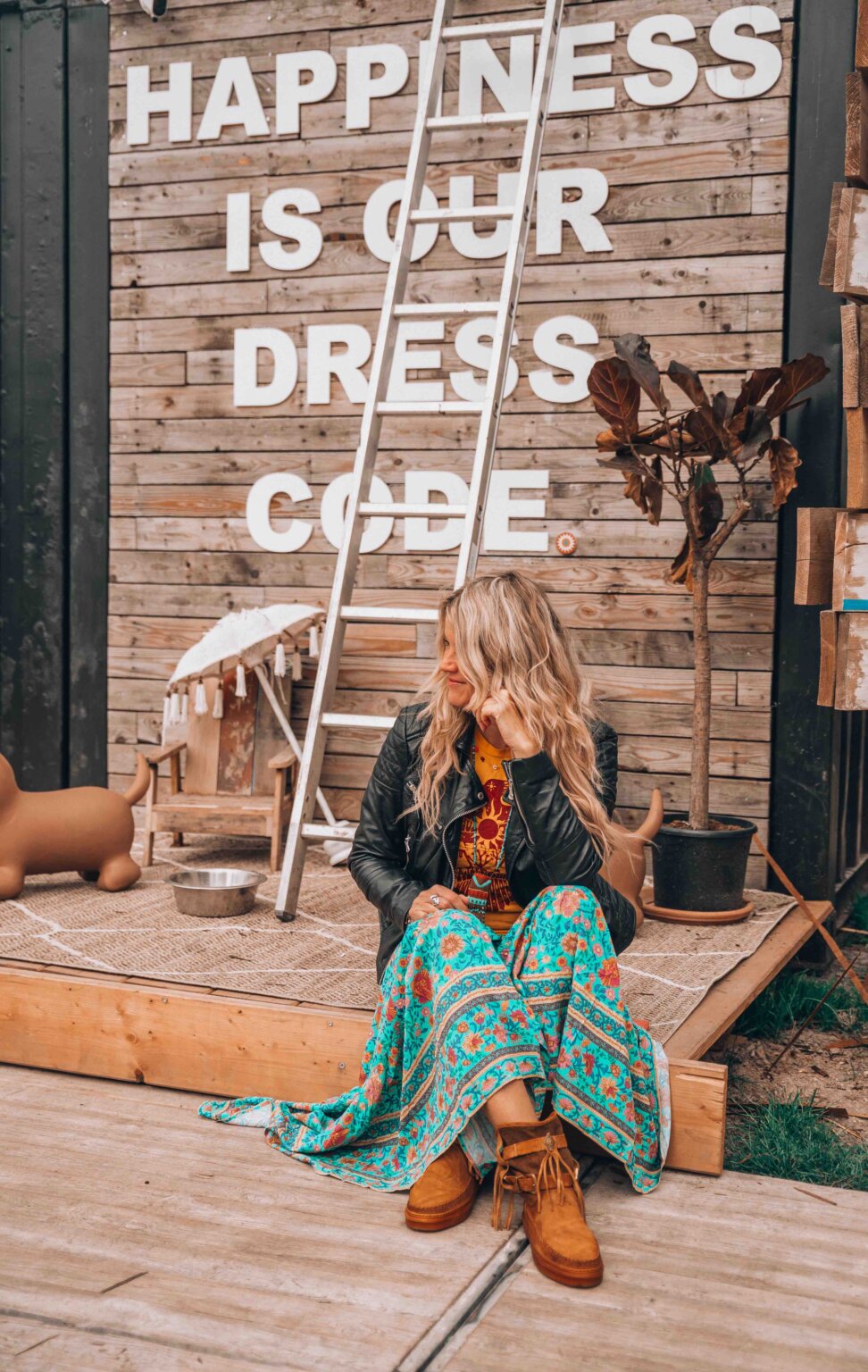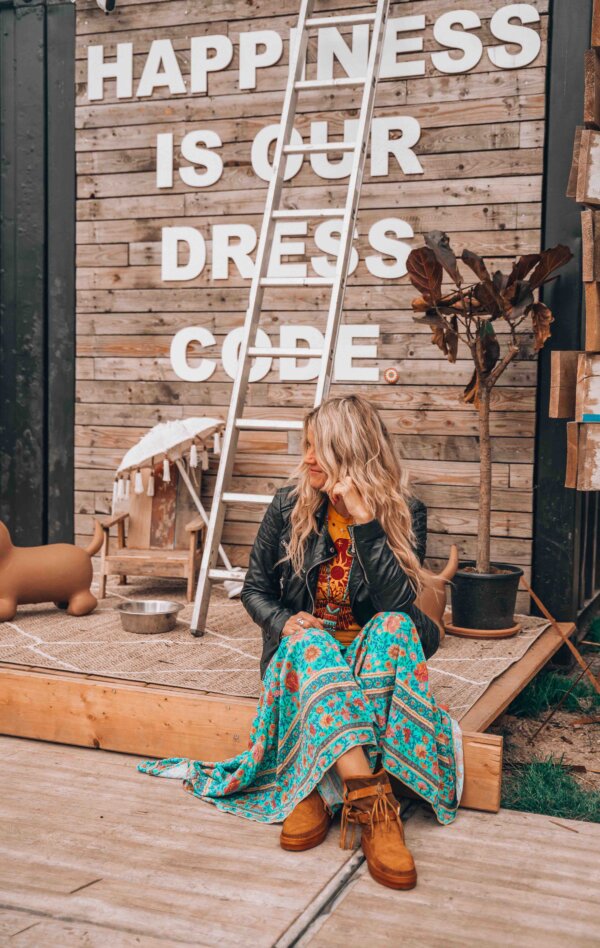 Gotta love boots
One of my favorite styles for Spring and summer is a stunning pair of cute boho boots. I love them in all colors, and lengths – super high, over the knee, or cute ankle boots! A higher-cut boot is a complimentary way to show off your legs in cooler weather, but these ankle boots are just perfect for the cool Spring weather in the Netherlands.
In Amsterdam, we're still waiting on the temperature to go up, so I'm loving my super comfy Uluru fringe boots paired with my favorite maxi skirt from Spell, a western belt, and a vintage-style tee! The leather jacket is faux and keeps me lovely warm. If you don't like to wear skirts or dresses, these boots also go perfect with skinny jeans!
Do you love to wear your boots as long as possible too or are you blessed with super warm Spring weather?? Please don't make me jealous 😉
A little gift for you
As a little gift to my sweet followers – Use Discount Code YVON15 if you want to buy any pair of cute boho boots or bags from – Karma of Charme – Valid till May 31.
Talk to you soon! With love and stay safe, Yvon
ps: we are still living in Norway btw. These pics were taking a short trip back home 🙂
All pictures are subject to copyright