This story is a personal one and I thought long and hard if this was something I wanted to share with you. The story about why I never had kids of my own. I guess that every woman in her life gets to be asked this question a million times. Do you want to have children? And for me, that has been no different.
How to decide whether to have children?
Whether you want to have kids or not. If you are privileged enough to have kids or maybe you are still not sure how to answer this question I hope my story will help you.
This is my personal story and it's not always a pretty one, but it is my story. I'm not here to tell you life with or without kids is better, because I simply can't tell you. Every woman walks a different road in life and this happens to be mine. Sit back because this is gonna be a long one…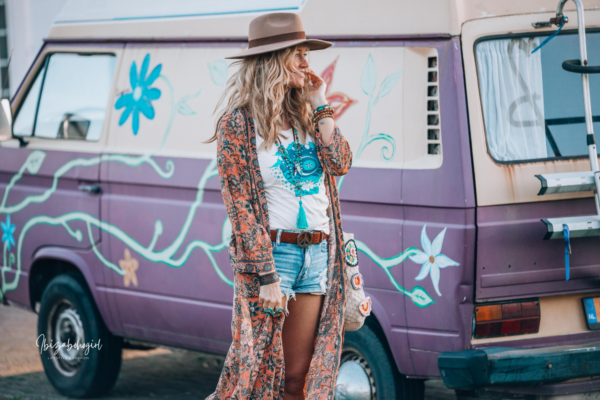 ONCE UPON A TIME
Once upon a time, there was this little girl born into a loving family. I was the youngest of 3 and my mum would always call me her surprise baby. My brother and sister were already 11 and 8 when I joined the party and being the little benjamin I was always smothered with love and attention. If you would ask me at 6 years old if I wanted to become a mum the answer would be YES.  One day find myself a prince charming and we would have a boy and a girl and even made out their names already. Thomas for a boy and Kimberly for a girl. Don't ask me why but those names were pretty popular back then. I also wanted to become a mermaid and comb my golden hair while sitting on a rock. Yes, you could call me a dreamer. Those dreams would brutally come to an end when my brother died at the age of 18 in a tragic car accident leaving my parents in despair and shock. I was nine years old and that day I kinda stopped dreaming. I realized way too young that life was not to be taken for granted…
THE NOT SO BEAUTIFUL CHAPTER
I was in my mid-twenties when the question kids came back to the table. I found myself in a whirlwind relationship and my boyfriend soon to become husband just couldn't wait to have children. Although I wanted to have children I thought I was still too young to start, but then again I also didn't know if I would get pregnant easily so we decided to give it a go. And nothing happened.
For more than a whole year nothing happened I soon would find myself at the doctor's office going through all kinds of tests. I remember sitting down to have my blood taken to test my hormone levels and I just started to cry. No sound, just tears. The sweet lady who was doing the procedure was so sweet and kept on asking if I was ok. And no, I was not ok. I knew that my once so amazing relationship had gone from a fairytale into a nightmare. A very dark story that had become my daily life. Without going into further detail I finally had the courage and the strength to walk away about 2 years later. With no baby. And for that, I was immensely grateful.
LET'S FAST FORWARD
Being divorced before turning 30 is not something that's good for your self-esteem. Stepping out of a very ugly marriage, however, was the best thing I ever did. Slowly picking up the pieces I had this urge to live again. So for the next 10 years, I would travel the world, fall in and out of love, and break many hearts along the way (sorry guys). Where many of my friends were now settling down, buying their first homes, and thinking about kids I was enjoying my newly regained freedom. I would date this amazing surfer boy from Wales and I would fall head over heels in love with this gorgeous man from Capetown. My friends would always make fun of me asking me how young he was and which country I found him in. The question; Do you want children didn't come to the table anymore because there simply was not even a table, to begin with?
RUNNING OUT OF TIME
In my late thirties, I realized that if I still wanted to step on the motherhood train I had to get serious. I often asked my mum for advice. Should I try to have kids by myself? Would I be a good mum? Should I look for a man that wouldn't necessarily fit me but would be a great dad? By now I had seen up close how tough being a mum could be. It's the hardest job in the world with no spare time! I knew that if I wanted to embrace this journey I wanted to do it with somebody equally committed and with my luck of getting pregnant, I knew my chances were very, very limited.
By the time I reached 39 I was single, my father was in the hospital with his first heart attack, and my mum was diagnosed with Alzheimer's. I remember standing in my back garden feeling lost but also incredibly strong. I wanted to be there for my parents and NO I was not going to be a mum. It was simply not in the cards for me. Saying it out loud to myself just lifted this huge weight off my shoulders. The universe simply had different plans for me.
MEETING THE ONE
They always tell you when you meet THE ONE, you will know. And he will come when you least expect it. And it's true! The first time I saw him my face turned all red and was lost for words. What was happening to me?? One of the first things he asked me was; Do you want to have kids? And my answer was NO. I closed that chapter for good. That's great he answered because I already have two daughters!
We just started talking and laughing and 11 years later and now being 50, that still hasn't changed. I never envisioned myself becoming a stepmom and to be honest I had never dated a man with kids before. The girls were 14 and 16 at that time and I've seen them growing into these beautiful women. And when I ask them: Sweetie, are you eating enough? Shouldn't you put on a warmer coat when you go outside? Isn't that skirt a little bit too short? Please clean your room! Without knowing I turned into the same loving, caring, protective kinda mum my own mother used to be!
ALL ENDS WELL
Do I regret not having children of my own? Nope. Would my life have turned out differently if I had become a mother somewhere along the way? Oh yes for sure! Would my life have been better (or worse)? I honestly can't tell you except for the fact that I'm pretty happy with the way my life turned out.
Looking back at my life I know now if becoming a mum was my top priority I would have made different choices. I would have tried harder. Does that make sense? I guess every woman has to answer the question for herself of whether she should have children or not. It's a very personal one. And even if you would like to be a mom it's not always in the cards for you. I guess what I'm trying to say is…we all have our own paths to walk in life and I hope with all my heart you embrace the changes life gives to you. Whether you become a mum or not. Whether that's by choice or not. At the end of the day, all that matters is the light you spread and the love you give.
Please drop me a comment below and let me know about your story! I would love to know. And if you rather mail me in private I totally understand.
With love and light,
Yvon