Beautiful Ibiza!
 You might want to go to party. You might want to go to the hidden beaches in the north, but one thing is for sure. You will definitely want to do a little shopping on the island. If you like the bohemian Ibiza style like I do, Ibiza is just one big shopping paradise. The not to miss Hippie markets, the old city of Ibiza town with its little streets and countless boutiques. But where to find the best stores on Ibiza?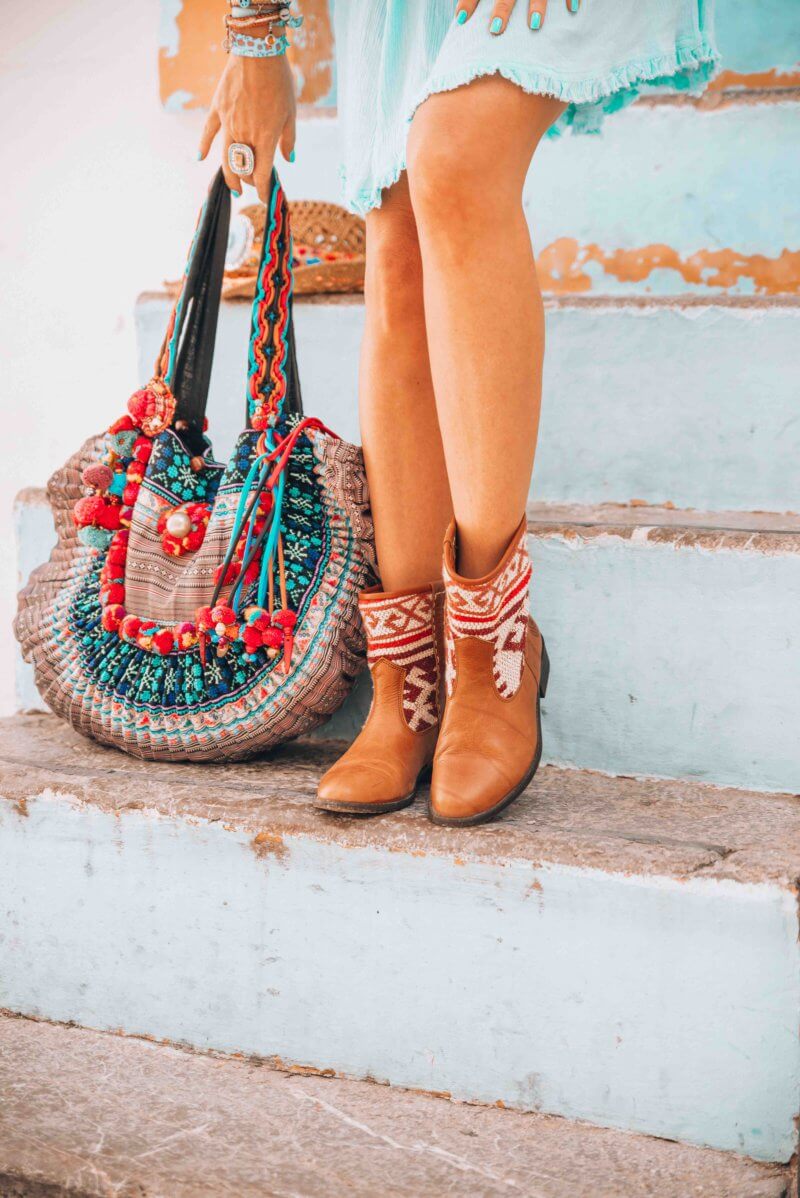 I go to Ibiza every year if possible twice or even three times. The island just never gets bored and every season has its own charm. Although I would advise staying away in high season (July/August) all other month are perfect for a visit to the island especially if you stay in the northern part.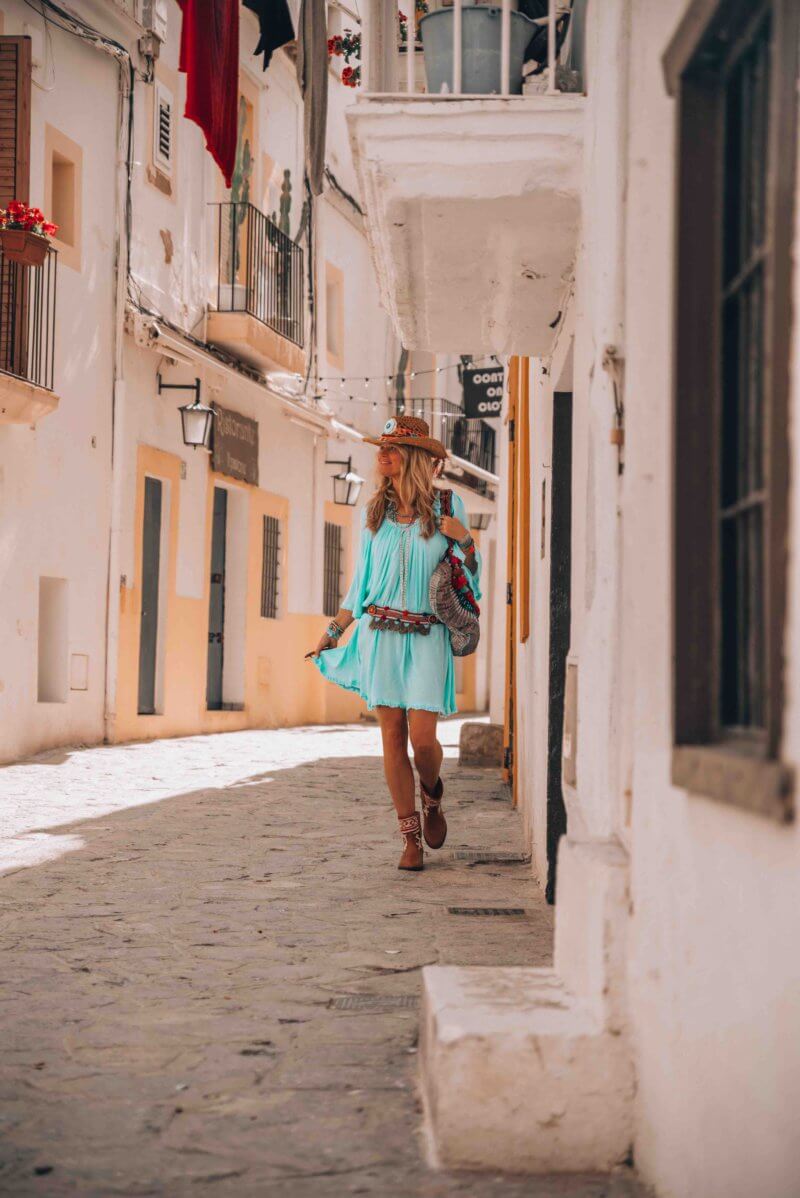 Other blogs on Ibiza you will love
Bohemian decor love with Sluiz Ibiza
Looking for the Ibiza vibe? Meet Las Dalias Hippie market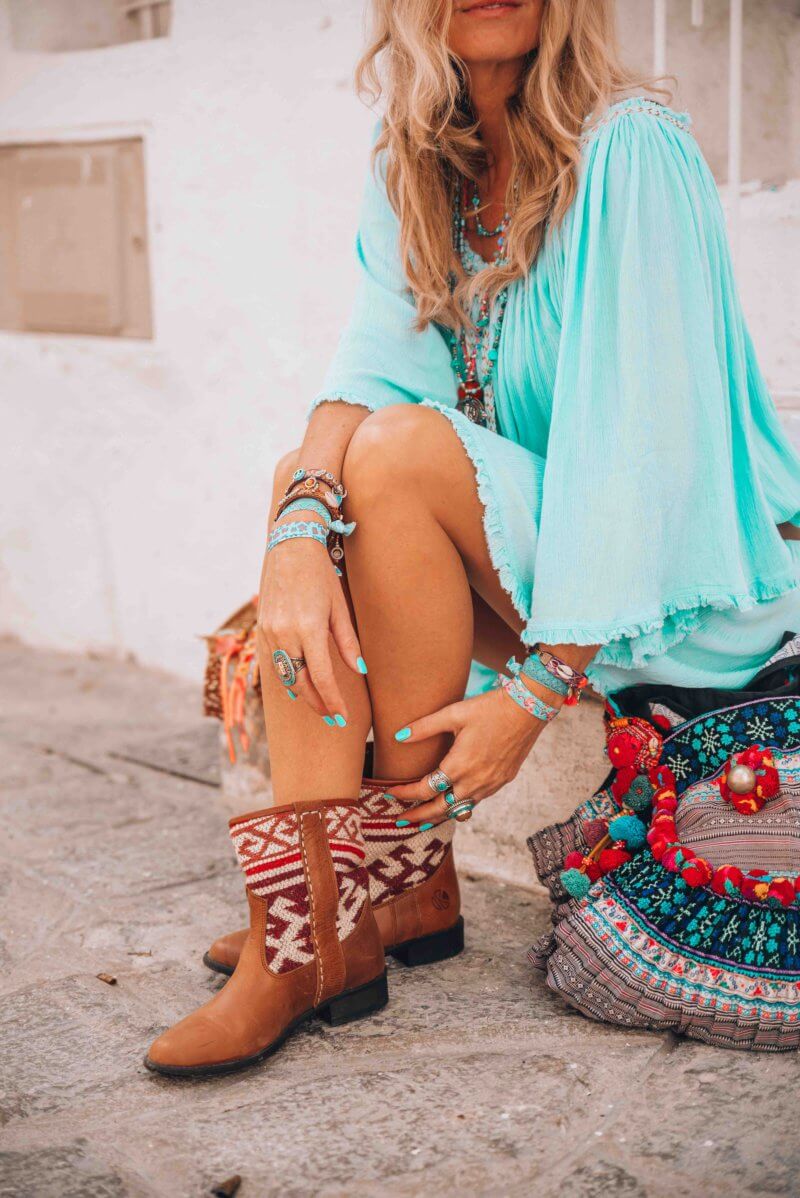 Favorite stores in Santa Gertrudus
SluisIbiza for home decor
Aurobelle for fashion
Es Cucons for home decor
Casi Todo (Santa Gertrudis)
Angels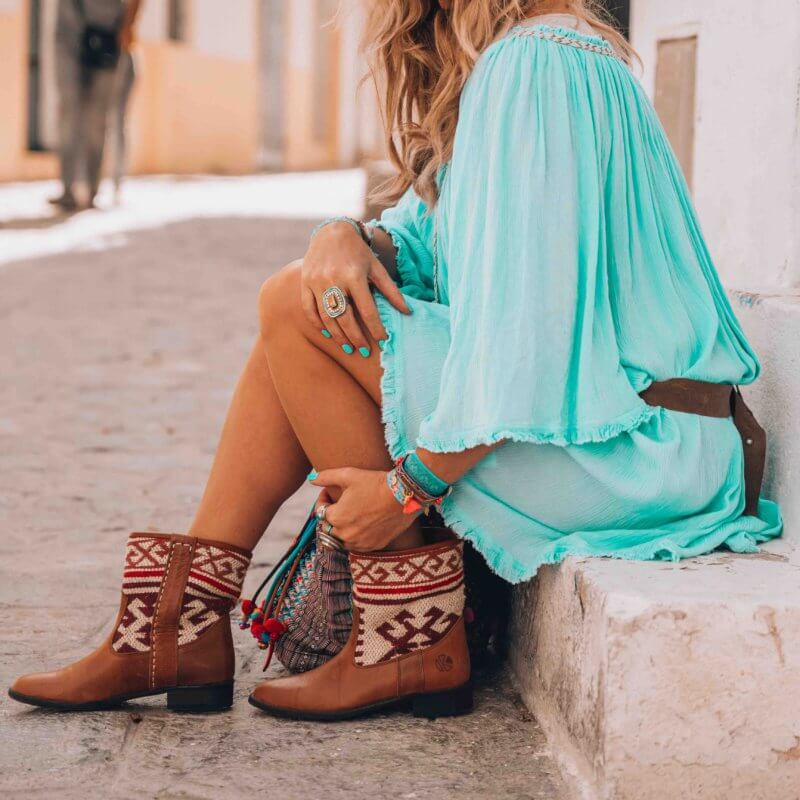 Markets: Hippie market Las Dalias and Punta Arabi in Es Canar are the most popular. I have written about these markets before, here, and you know it's one of my favorite things to do on the island. Hippie market Punta Arabi in Es Canar is the biggest but also has more and more china stuff over the last few years. If you really like the Ibiza designers you better head to Las Dalias in San Carles where you can find everything you heart desires. If you like a more authentic and smaller market you should visit the one in San Joan. Here you will find a lot of handmade accessories, art, food, and other stuff.
Ibiza Old town shops you will love 
Ibiza Bagus
Vicente Ganesha
De Mil Amores
Amour Ibiza
and many more 🙂
Do you love to go to Ibiza too? Let me know about your favorite stores on Ibiza and drop me a note!
GET THE IBIZA LOOK
Jimi Ankle boots The Kindreds | Turquoise tunic dress | half moon bag from Las Dalias
With love and light,
xoxo Yvon
Thanks to The Kindreds for teaming up with me on this blog! For the entire collection of The Kindreds click here or follow them on Facebook and Instagram
SaveSave
SaveSave
SaveSave
BewarenBewaren
BewarenBewaren