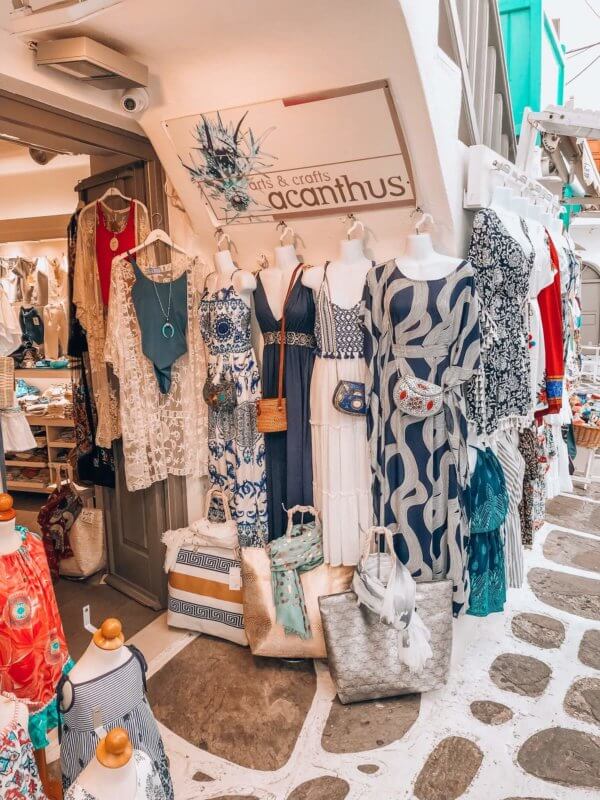 Hi loves! I hope you're having a great start of the summer! I just came back from a fabulous trip to the island of Mykonos and I just had to share my experience with you! Going to Mykonos has been on my wishlist for soooo long, I jumped for joy when my BFF @paforaspecialday had some free days left to spend traveling! So off we went to the island of white houses, cobblestone streets and parties all night long. And what about shopping? (most asked question on my IG!) Is shopping on Mykonos really so expensive? Let's find out 🙂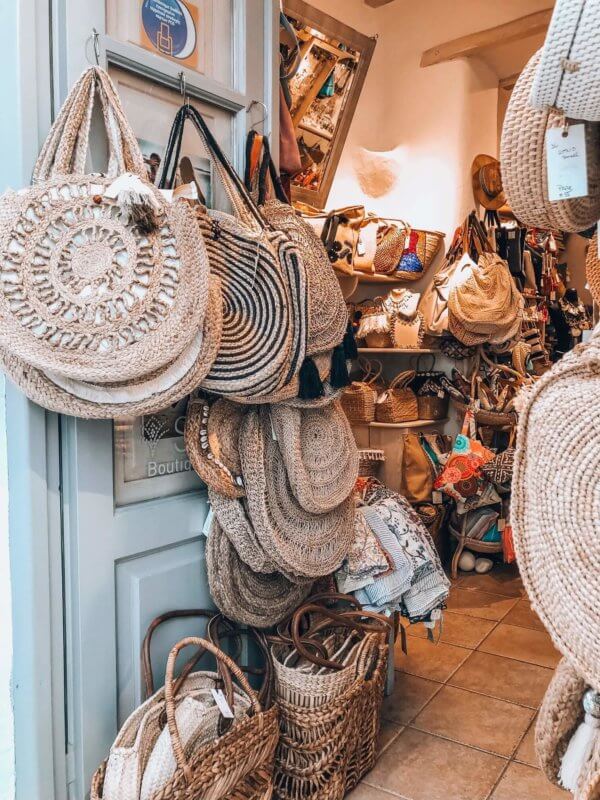 Where to shop on Mykonos?
Most shops on Mykonos are gathered in the narrow whitewashed streets of the capital. Souvenirs shops, high-label designer brands, shoe shops, fine jewelry, sandals and yes we even walked into a Sephora! Whatever you are looking for you will find it here. The shops are open all day and the happy fashionable crowd goes wild here especially after sunset.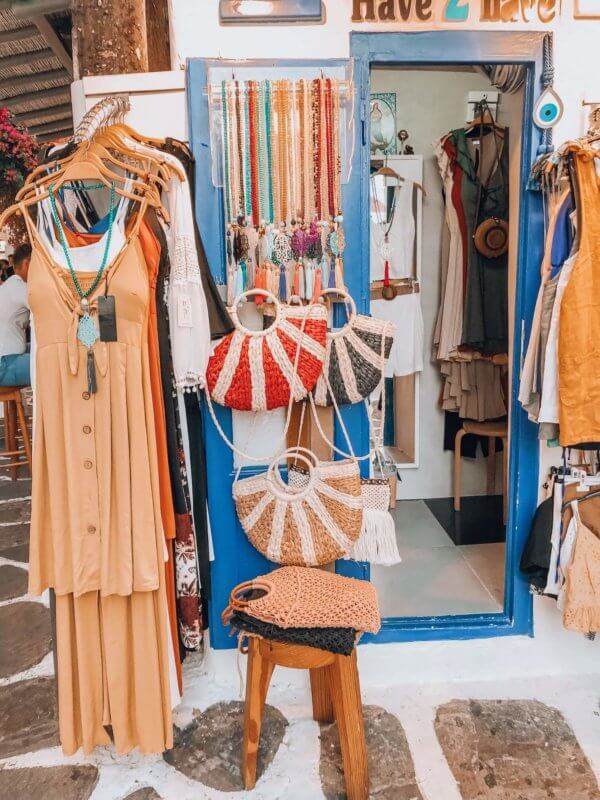 Local art
If you like to wander around in art galleries or to indulge in some local craft shops you won't be disappointed. The number of art galleries hidden away in these small alleys is countless and I can't remember how many little craft shops I spotted. I always love to take something home from my travels but don't expect to get a bargain here, cause you won't. Mykonos is a very popular stop for cruise ships and this has increased the prices for sure.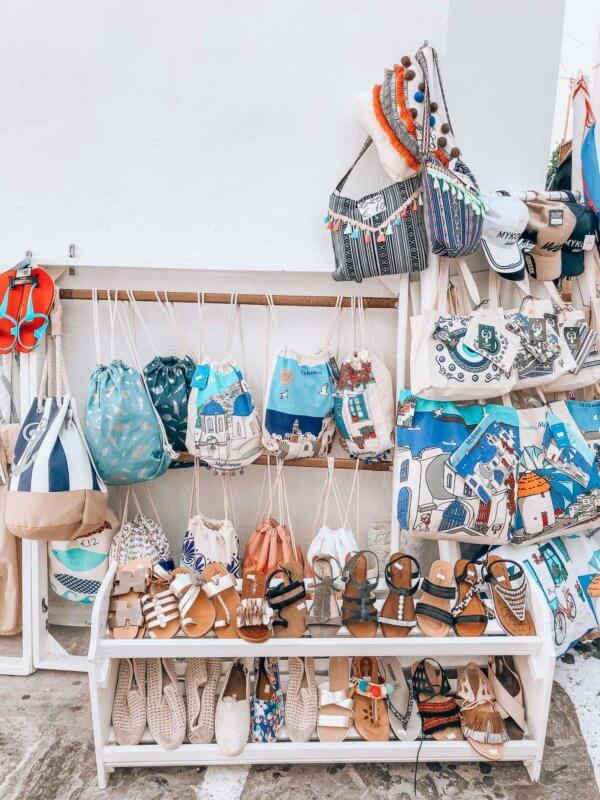 Is it possible to shop for something affordable on the island?
Yes, absolutely! But you have to be patient and step away from the main streets that guide you through the city. Just taking one or two streets back will get you to the smaller and probably less known brands, but to be honest I just love that more! Getting a little lost is something you have to take for granted here, but only that way we found a great swimwear store called Bikini. Our absolute favorite one was Must-Haves where they sell some amazing Ibiza-style dresses. (Yes we did get one), but in all honesty….we did most of our shopping on the neighboring island of Tinos. Just a 30-minute boat ride away from Mykonos and the prices of shopping, food and yes, the hotels are more than half down.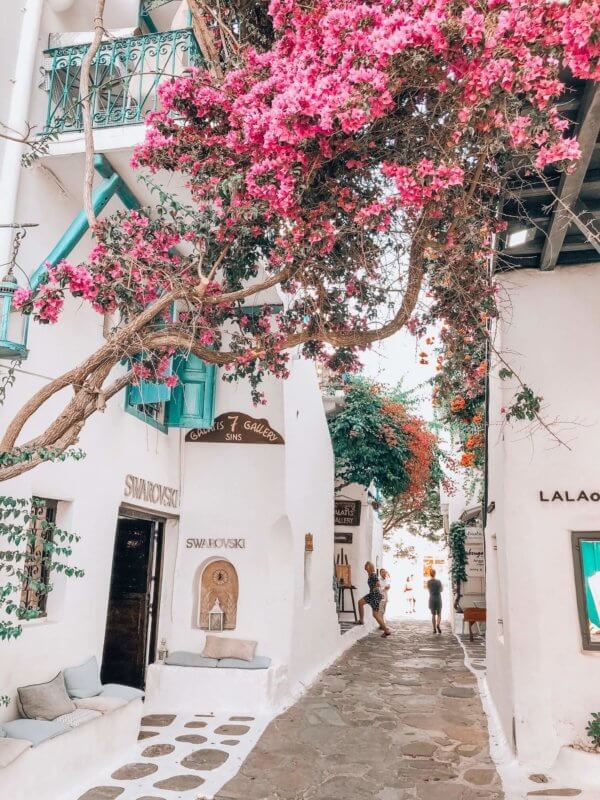 So will shopping on Mykonos break your credit card? Well, if you are used to shopping at Chanel and Louise Vuitton, or the shops in Ibiza you will love it here! But, if you are more like me and like to shop for something more affordable you will have to search for the little shops in the back or take a ferry to some of the other islands around Mykonos. It's up to you 🙂
Did you visit Mykonos already? I can't wait to hear your experiences and tips so drop me a message below! More on this island coming up soon!
Have a wonderful rest of the day! Lots of Love xoxo Yvon