Hi, Lovelies! Sorry for all the Mykonos spam, but I just have some to share some more with you! My most asked question from this trip has been: where did you stay? Mykonos is known for its exorbitant prices and finding a nice place to stay will easily set you back over 400 euros a night. How lucky we were we found Aletro Cottage Houses. This was our first visit to this beautiful boutique hotel in Mykonos and it was absolutely amazing, the trendy decoration, the pool overlooking the sea, the food and the place, in general, was just amazing, maybe even better.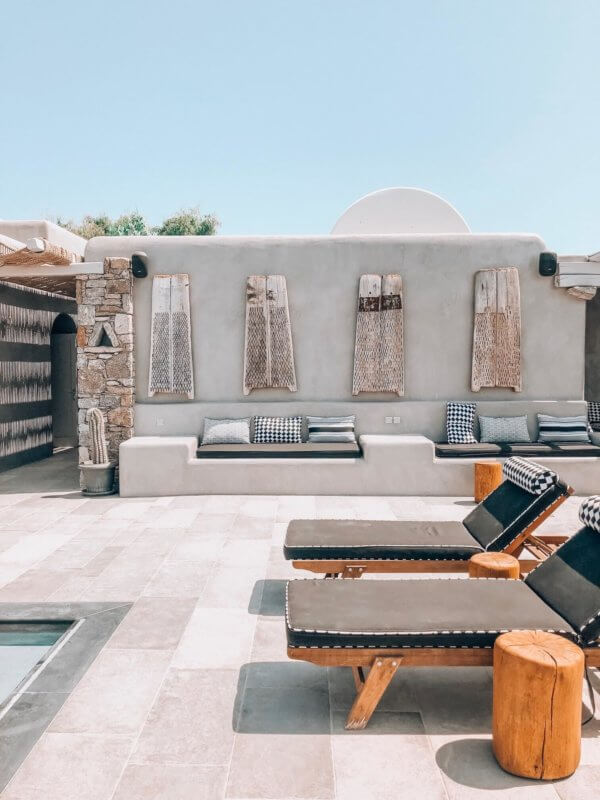 Home away from home
This family hotel is built on the hills of Mykonos and has been in the family for ages. Between the restaurant and the pool are two little chapels were you can have your own wedding service if you like. Can you imagine getting married here at sunset? My BFF who traveled with me is a wedding planner and she immediately got all these fab ideas for organizing a wedding here and I totally understand why.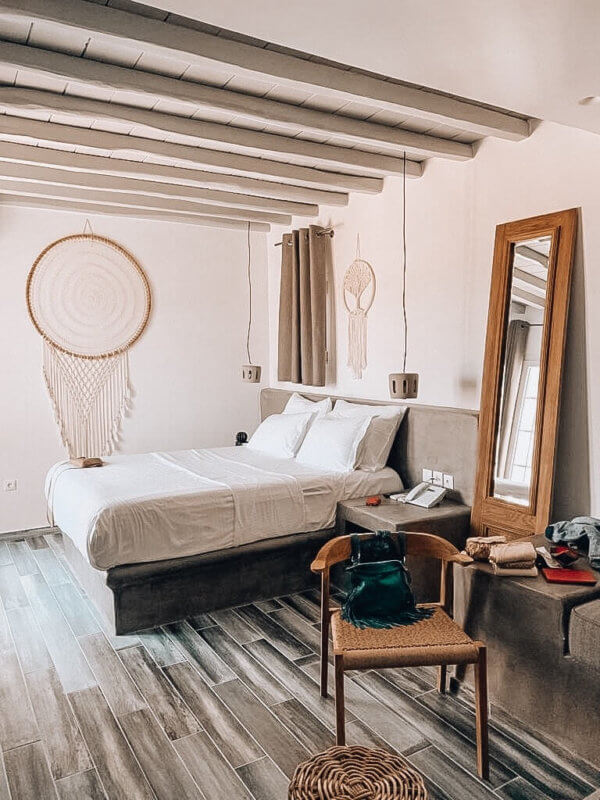 About the hotel
Our favorite part is the pool area situated between the restaurant and the rooms. There are big and fluffy sun-beds everywhere and enough shade to hide from the hot Greek sun at noon. The day we arrived we were so tired from the early morning flight we just sat here the whole day, ordered some delicious Greek food and slept the day away. The hotel also holds a brand new spa, but we stayed too short to try it out. Next time 🙂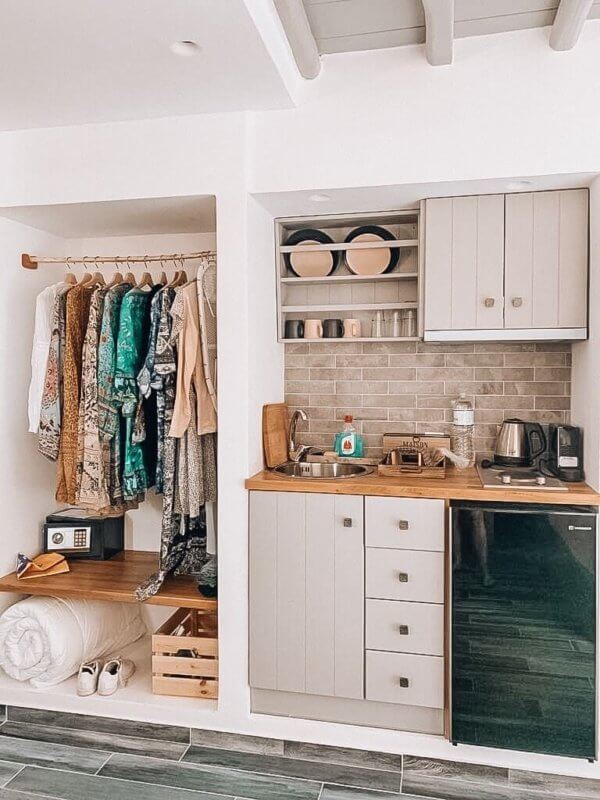 About the rooms
Being used to stay at super small hotel rooms in Boston, these rooms are just pure heaven. Spacious, trendy and with enough room to store all my boho clothes I couldn't be happier. Overlooking the Aegean sea and waking up to the turquoise waters is just a pure delight. A small kitchen to make your own coffee and tea or even some pancakes makes it even more comfortable.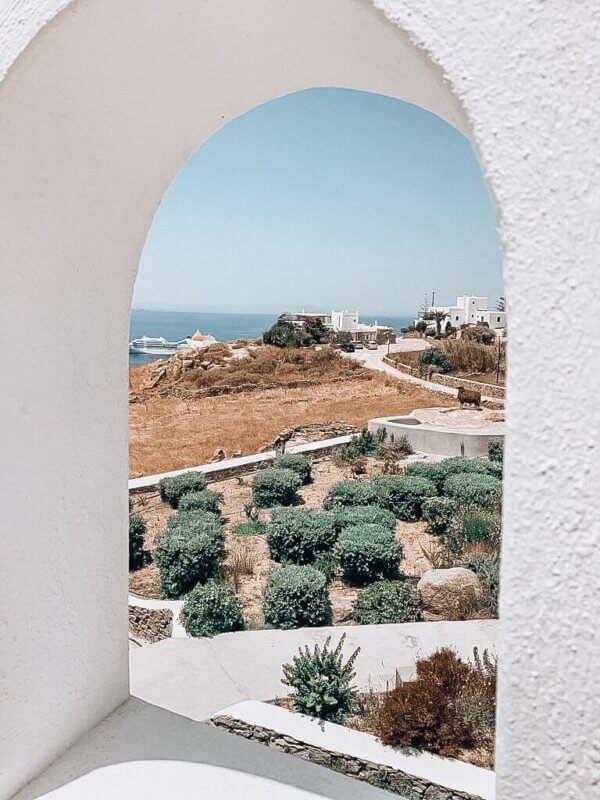 How to get to the City
If you want to walk into the city of Mykonos it will cost you about 15 minutes, but remember you also have to walk the way back up! We just ordered a taxi to take us into town, but if you want to save some extra money you can easily walk the distance. The day we went to do some island hopping the lovely owner Effie took us to the harbor herself and when we finally got back at night her son was waiting for us to pick us up. Maybe that's what I liked most about the hotel, the whole family atmosphere. When we left we felt like we stayed a few days with our uncle and aunt. Like home.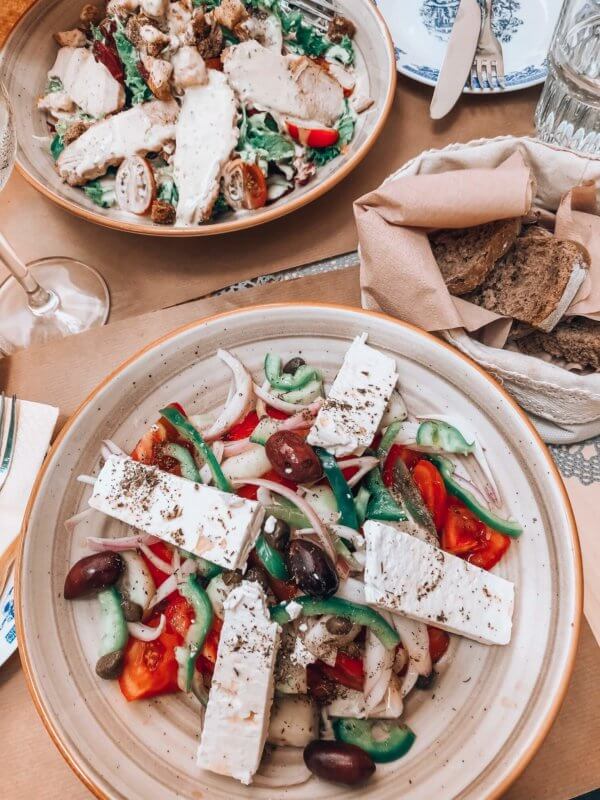 So if you are looking for the best boutique hotel in Mykonos and for an affordable price I strongly recommend Aletro Cottage Houses. This post is not sponsored in any way. We truly loved staying here. For more info about the island and its shopping check out my latest post here.
For more info about availability and prices on Aletro Cottage click here.
With love and light xoxo Yvon
Click here for more availability and prices on Mykonos