Ibiza shops you will love
Ibiza is a dream when it comes to shopping! The best shops, endless hippie markets, and a never-ending hippie vibe to make your bohemian heart go wild! It's hard not to completely destroy your credit card when you go shopping on the island. But where do you find the best places to go? Here are my favorite Ibiza shops you will find on the island!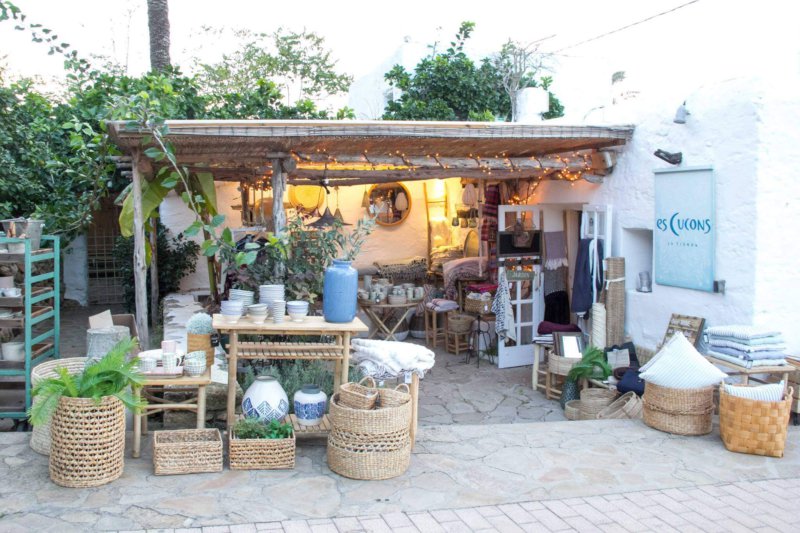 This market must be on your to-do list numero 1! Located in Sant Carles just 12 km from Ibiza city with plenty of parking space. This is probably the most visited shopping place on the island. Every Saturday the market is filled with the best stores and boutiques from Ibiza. From the most beautiful boho boots, fringe bags, and vintage sunglasses. As the market is super popular make sure you get there well on time to avoid the crowds.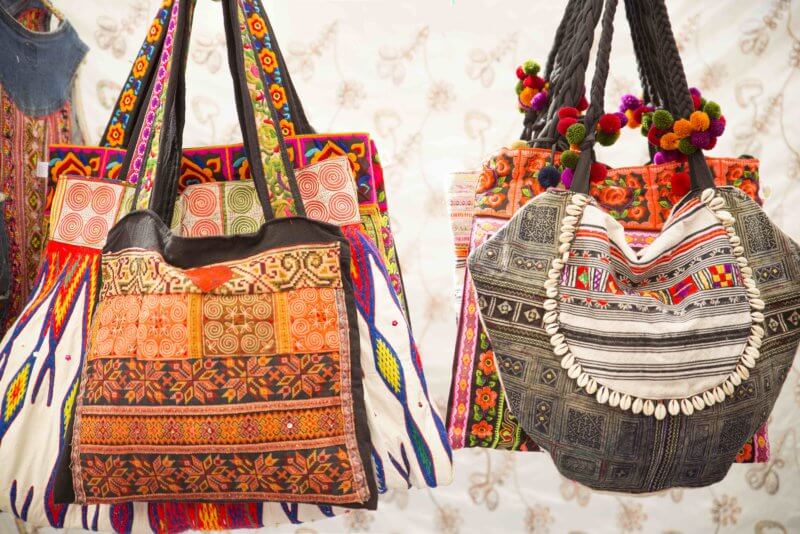 More Ibiza inspiration you will love 
Discover hippie market Las Dalias Ibiza
The best places to stay on the island
Hippie market Punta Arabia
Another well famous market in Ibiza is Punta Arabia. This market is the oldest hippie market from the island and held every Wednesday at Es Canar. Openings hours are from 10.00 till 19.00 hours in high season. With more than 400 shops this market can be a bit overwhelming, but it's still nice to stroll around, have a drink and admire all the colors and people.
If you are looking for the best of the best in boots and sneakers Emonk Ibiza is the place for you. With their statement fringe boots, one of kind sandals and boho bags this shop can't be missed. Their shoes come with a price tag but will last you for years. All shoes are handmade and no two pairs are the same. Located in the heart of Ibiza Town at Calle de Sa Creu núm 6. If you just can't wait to check out their website. They send worldwide.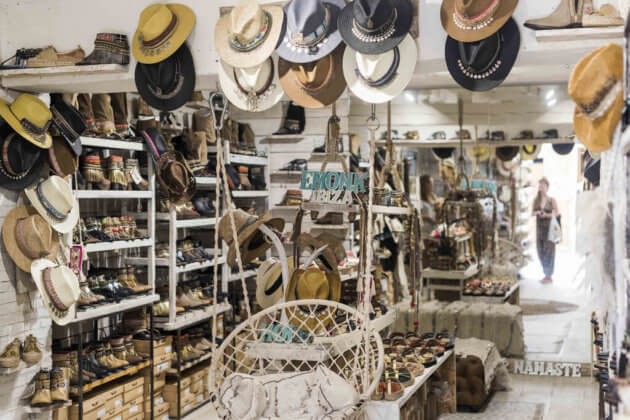 Ibiza style at it's best. A store filled with the most vibrant colors, soft textiles, and amazing prints. Don't forget to check out their collection of boho bags, jewelry and sandals as well! Aurobelle has currently two shops on the island. One in Santa Gertrudis and a new store in San Josep. If you have time don't forget to stop by and get yourself some Ibiza vibes.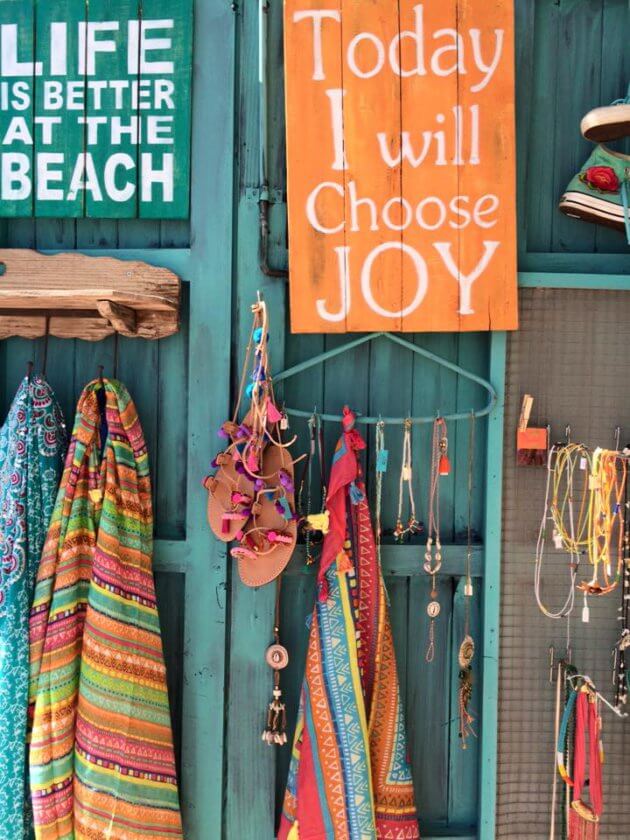 WorldfamilyIbiza
Boho bag heaven. There is no other way to put it. This family-run business with their high-quality bags and such an eye for detail and colors represent all of Ibiza in one. Inspired by the vibrant colors of India, Moroccan fabrics and Bali vibes they create the most beautiful collection every year. The bags are all handmade and certainly don't come cheap, but a WorldfamilyIbiza bag will be your best friend for years. You can find WorldfamilyIbiza with their flagship store at Can Carune, Las Dalias and in San Carlos.
For all your interior junkies out there. Sluiz is the place for you. Filled with a mix of vintage and eclectic materials to makes your eyes pop. The best in home textiles, cookery, vases, candles, cushions, hammam towels, and wooden furniture. And don't forget their ethnic fashion! Sluiz has currently 4 stores on the island. Click here for more.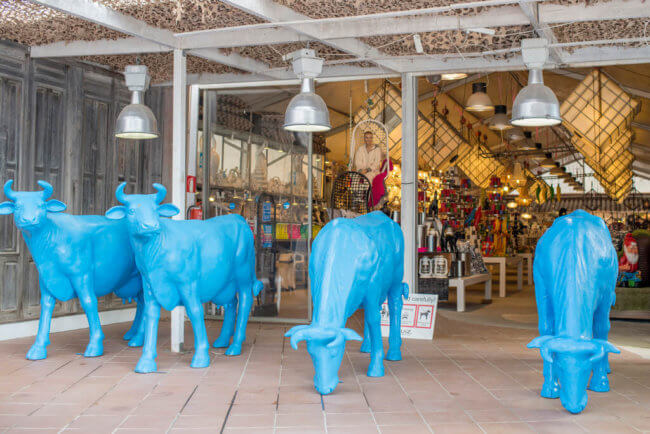 Ibiza Bagus
Color, color, color. Ibiza Bagus is all about color. Their shops are so vibrant they are just hard to miss. Just drop in and enjoy all the beauty. Ibiza Bagus has 4 shops on the island but is ONLY open during the summer season.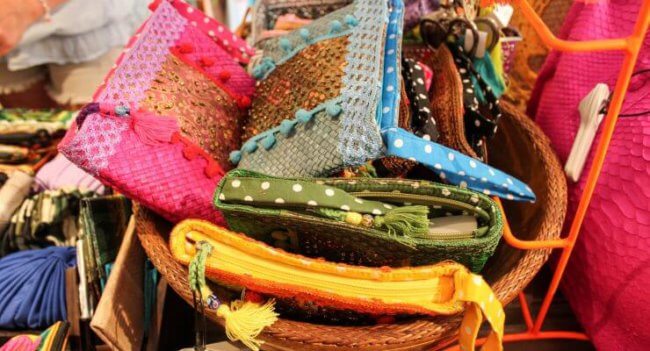 Flor de Vida Ibiza
A warning to all boho girls out there! This shop is a must-have from top to bottom. With hippie embroidered tunics, embellished bags, heavily decorated belts, Ibiza slippers and much, much more. You can find Flor de Vida every Saturday on Las Dalias hippie market, but they recently also put up an Etsy account if you just can't wait.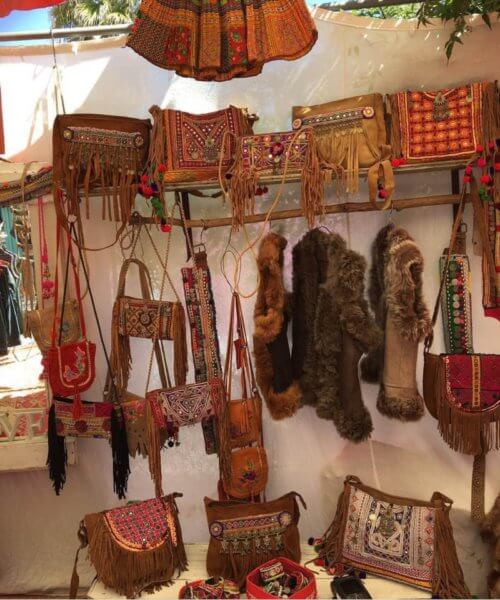 Es Cucons La Tienda
Es Cucons is situated in the main square of Santa Gertrudis. This boho style interior shop is a must-visit when you go to the island. It's not just home decor, but also clothes, shoes and some delicious foods from the island. The shop has a perfect eye for detail and is perfectly color-coordinated. Very hard not to buy anything here!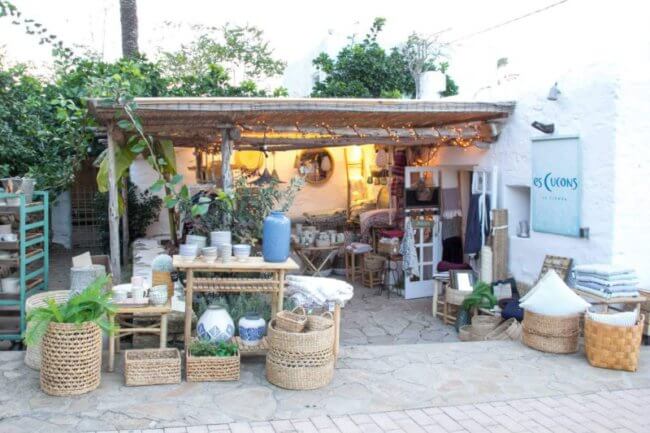 Click here for the best places to stay on Ibiza
And last but not least Karma of Charme! With their colorful collection of boho boots, embellished bags, and vintage jackets they are a perfect match for the true Ibiza style. This Italian chic boot brand has finally set foot on the island of Ibiza with a new store located in the Ibiza Old Town close to the market. Their style is easily recognized and loved by bohemian people worldwide. You can find their showroom at Carrer Manuel Sorà 18 Ibiza Old Town. update ==> store closed from January 2022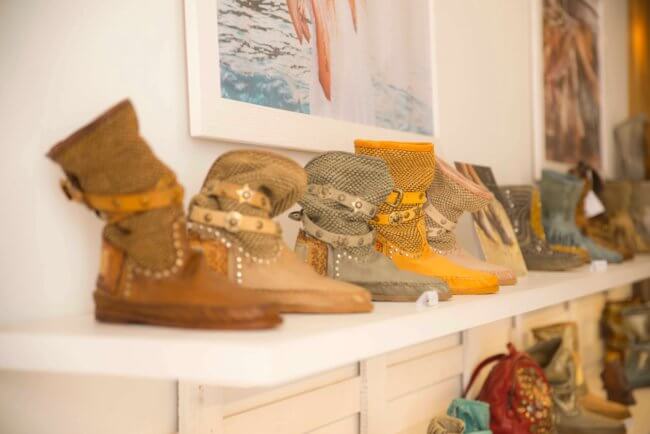 I hope you liked my list of favorite Ibiza shops! Please let me know if you know any other great shops to go to! This blog will be constantly updated with more so leave me a message!
With love and light