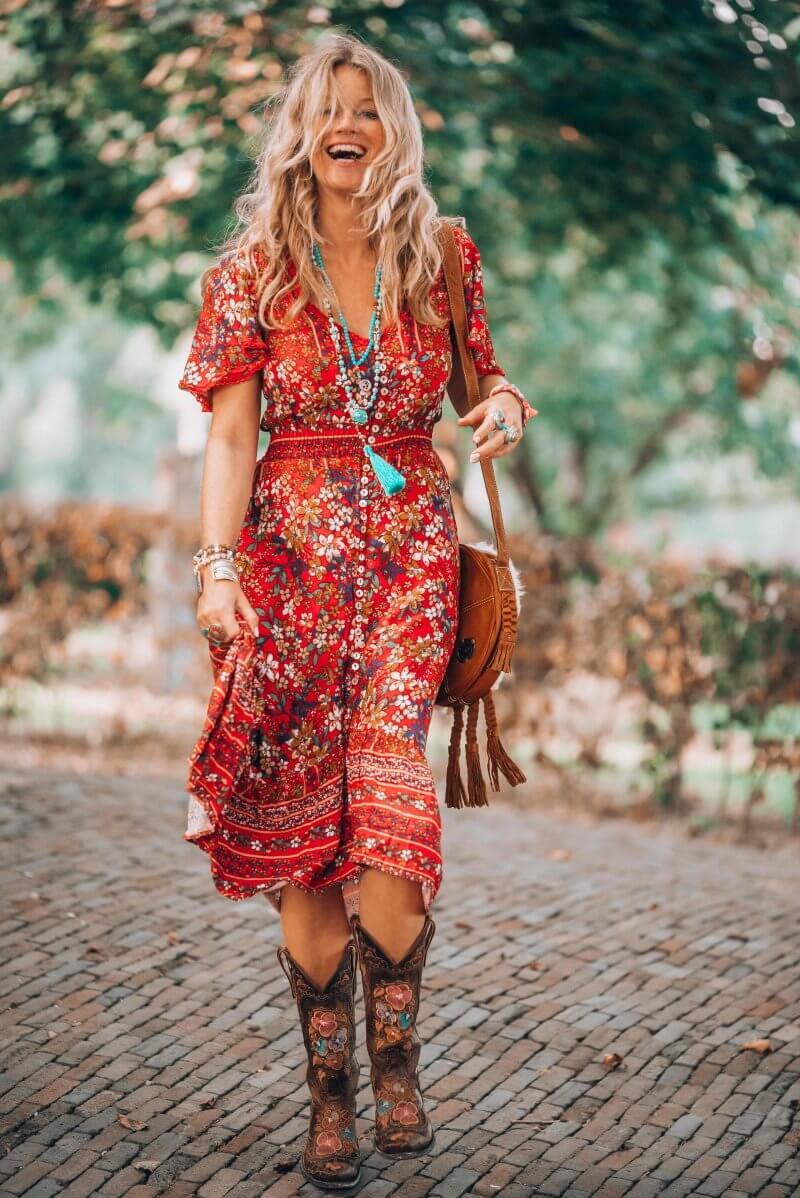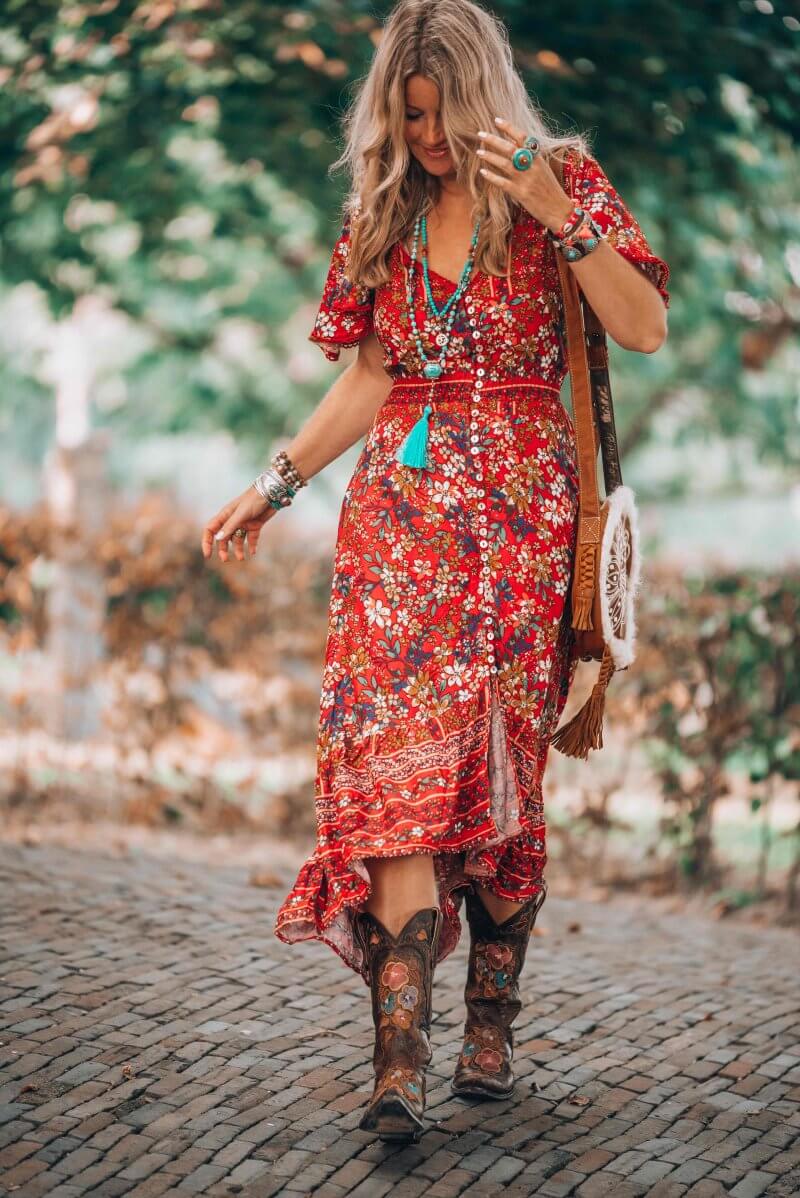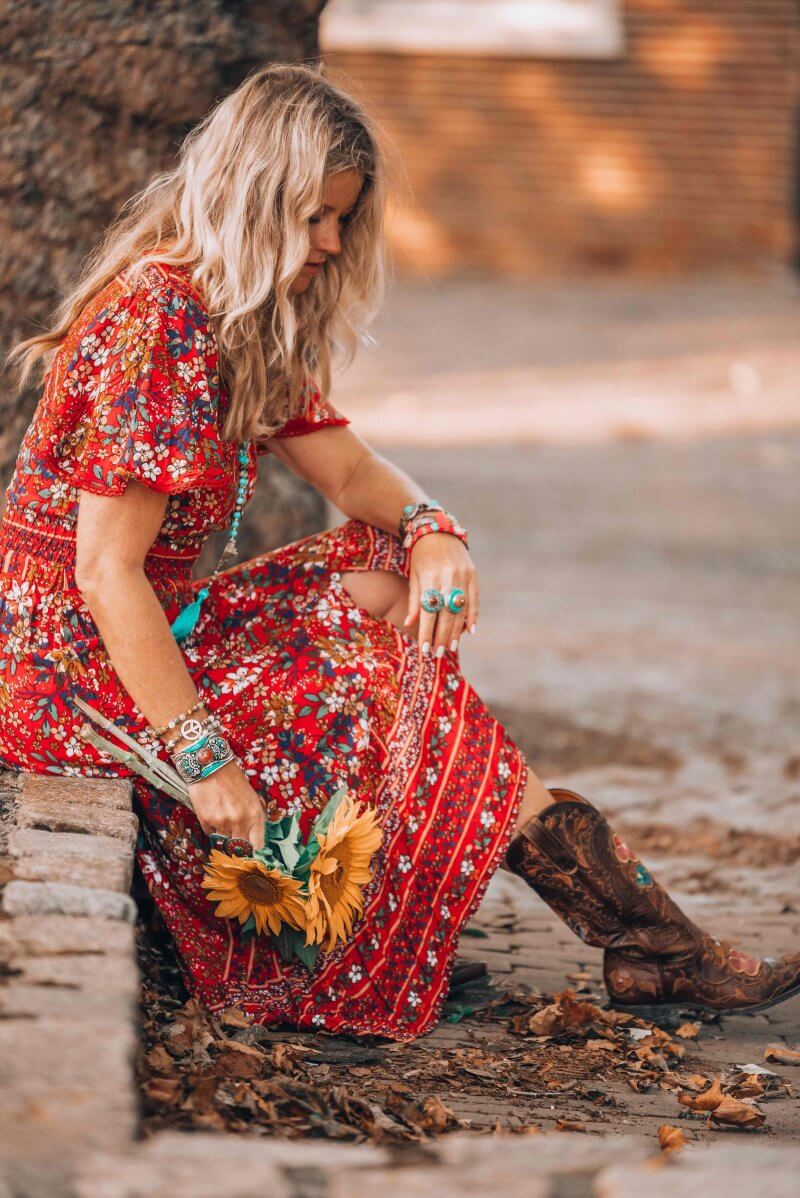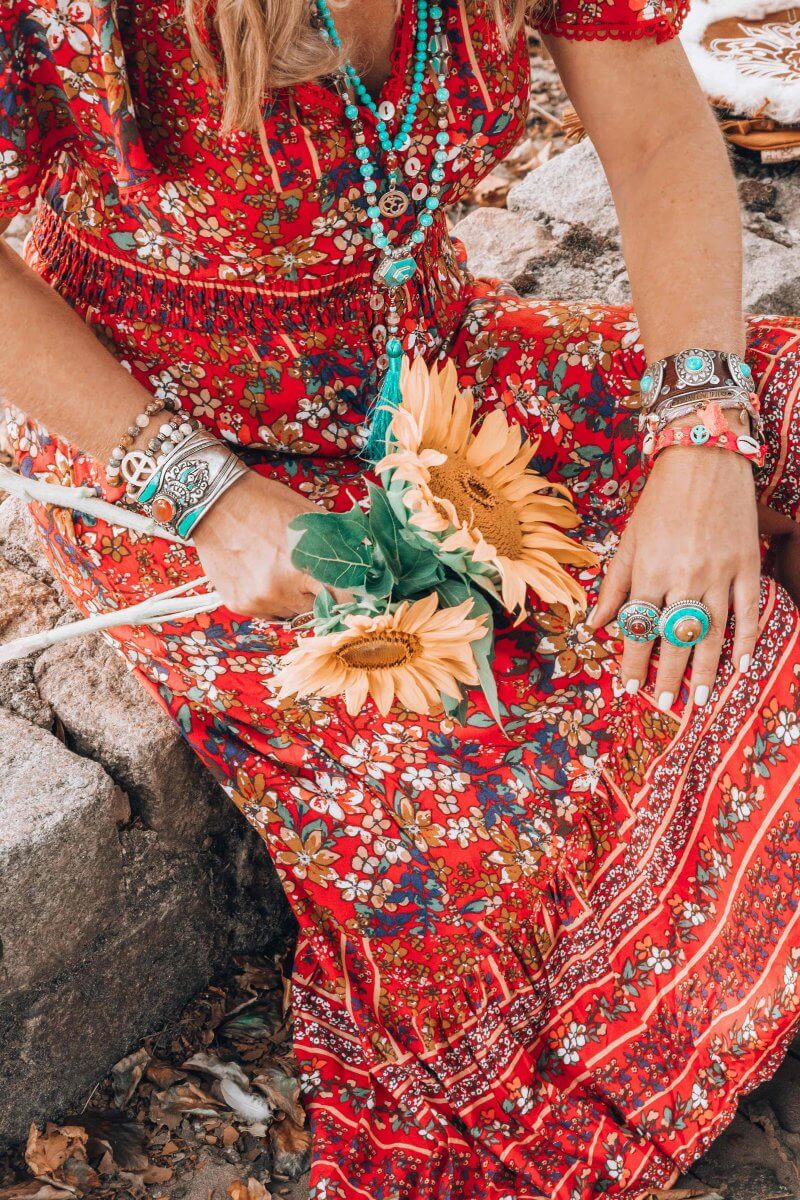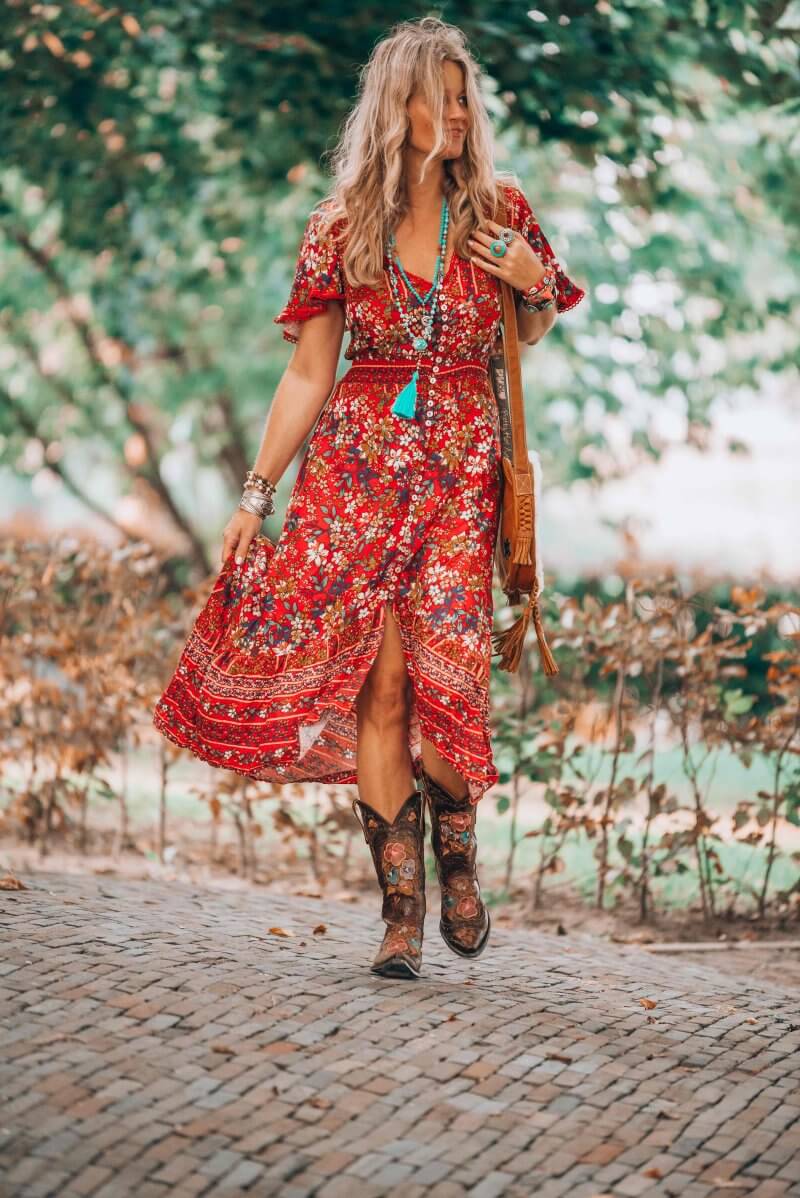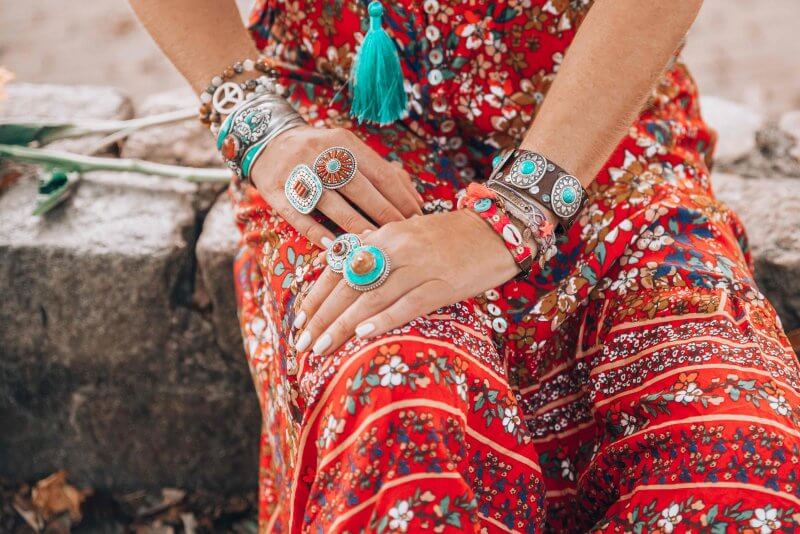 Hi lovelies and a happy new day! Here is another look I did this Autumn. I'm obsessed with this flowy dress and its amazing print. The fabric is super soft and the color red just makes you stand out. I absolutely love it! For this look, I paired it with some cowboy boots. I've had these boots for a while and they are my absolute favs. We had an unexpectedly hot summer here so I could hardly wear them, but with these temperatures they are perfect.
I often get asked how to transform your bohemian style for the colder season. To be honest I don't change a lot I just add more layers. For example, with this dress, I would add a faux leather jacket in dark brown or black and some stockings to keep warm. Another good idea is to add a gilet or a vest. I think I have one in every color. So unless I'm going to the North Pole to watch the Northern lights this is still my style.
London maxi dress by Salty Crush | Boots | Bag vintage
Isn't this dress a total dream? Let me know what you think and drop me a note! Love to hear from you.
Lots of love,
Yvon
ps: don't forget to sign up for my weekly newsletter for more bohemian inspiration
Thank you Salty Crush for teaming up with me for this blog!
For the entire collection of Salty Crush click here or follow them on Facebook or Instagram