Hippie Chic look
Hi, lovelies! I spotted this old hippie van not far from my home and I just had to stop and make some pictures with it! Isn't it a dream? I'm not sure if it's even able to drive anymore, but it looked so cute. Have you ever traveled with an old van and gone road tripping? It's still on my Wishlist that's for sure!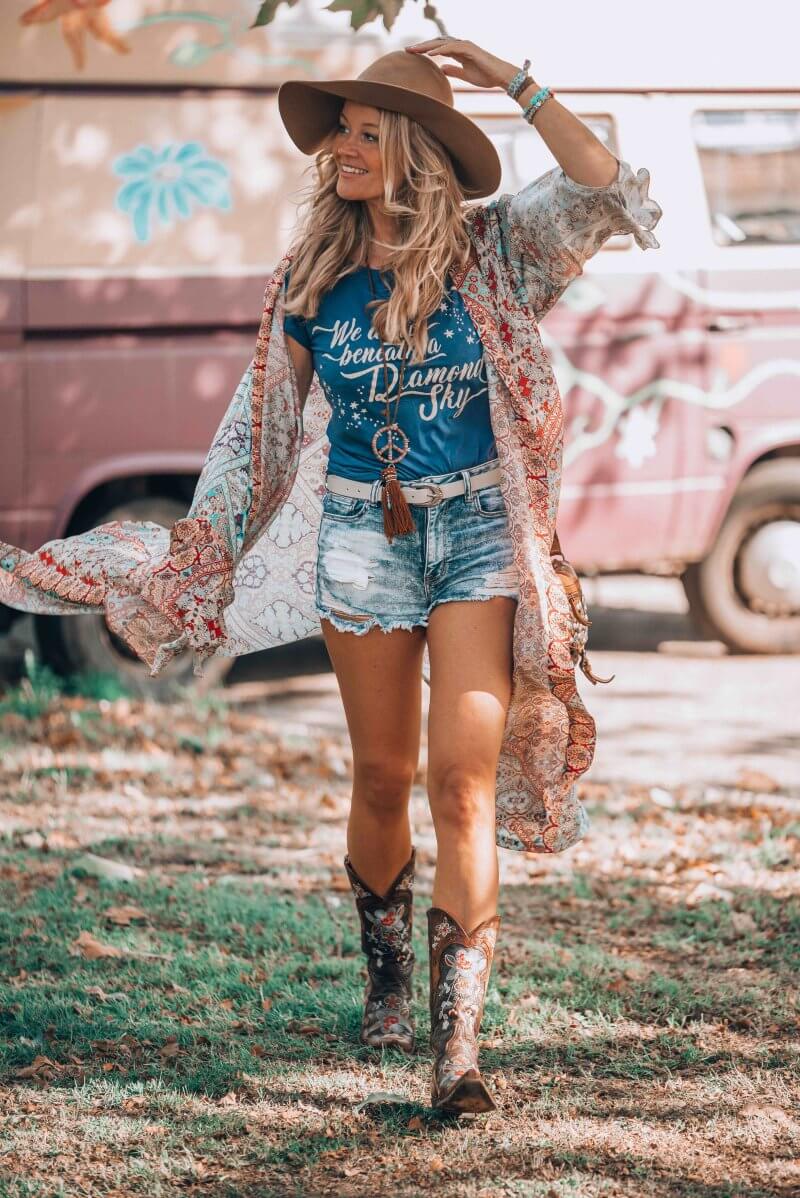 As long as I can remember I have had a thing for these cute little hippie vans! We have a festival here in the Netherlands where all these cute vans come together. I love to go there every year and talk with the van owners. Please don't think it's easy to ride or maintain a van like this! It takes a lot of work and determination as they often break down in places you can't find any help. So it helps if you know something about cars and engines for sure!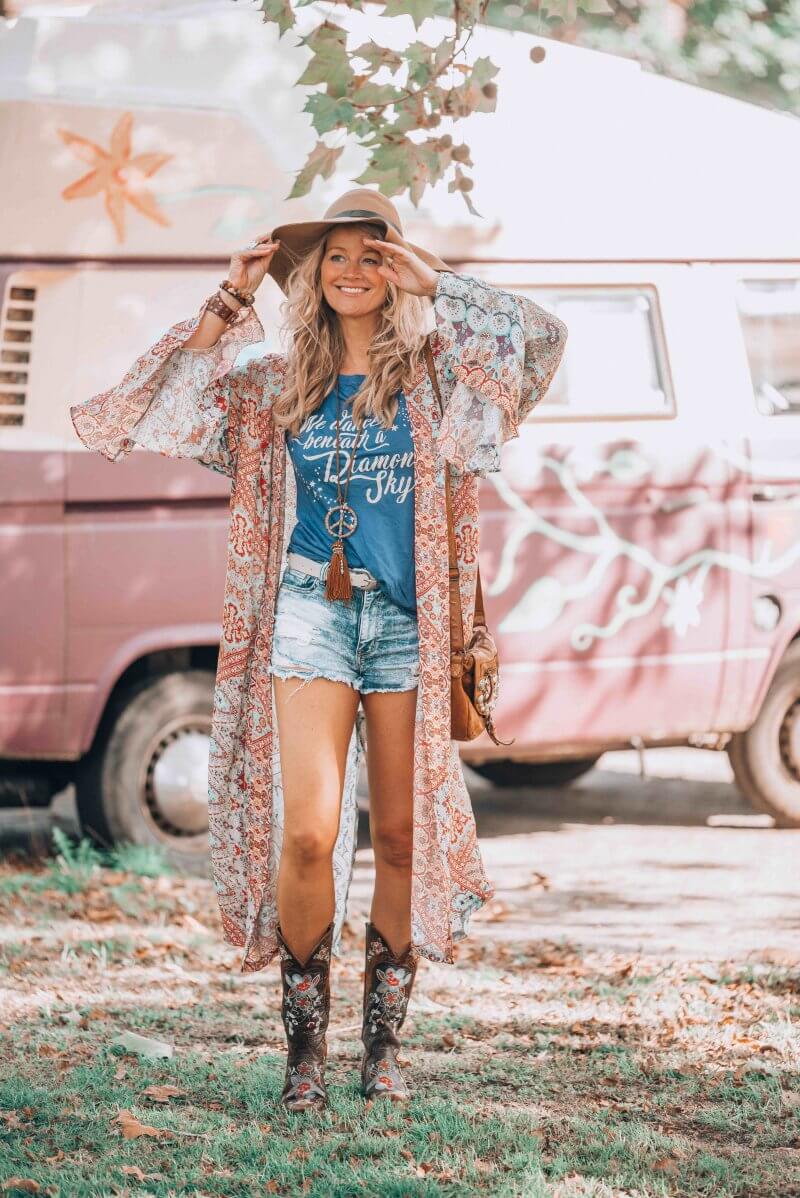 I'm wearing
Trumpet Kimono | shorts | T-shirt Spell (old Collection) | Cowboy Boots | Little Coin Bag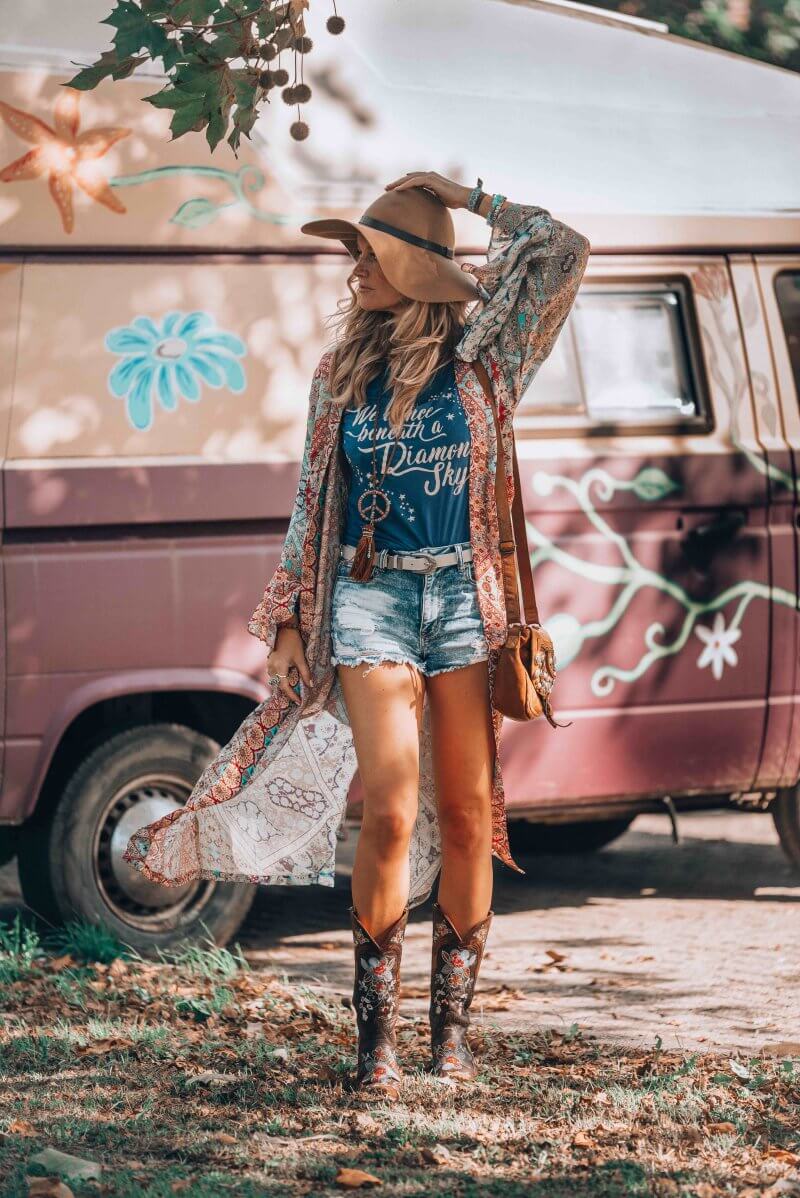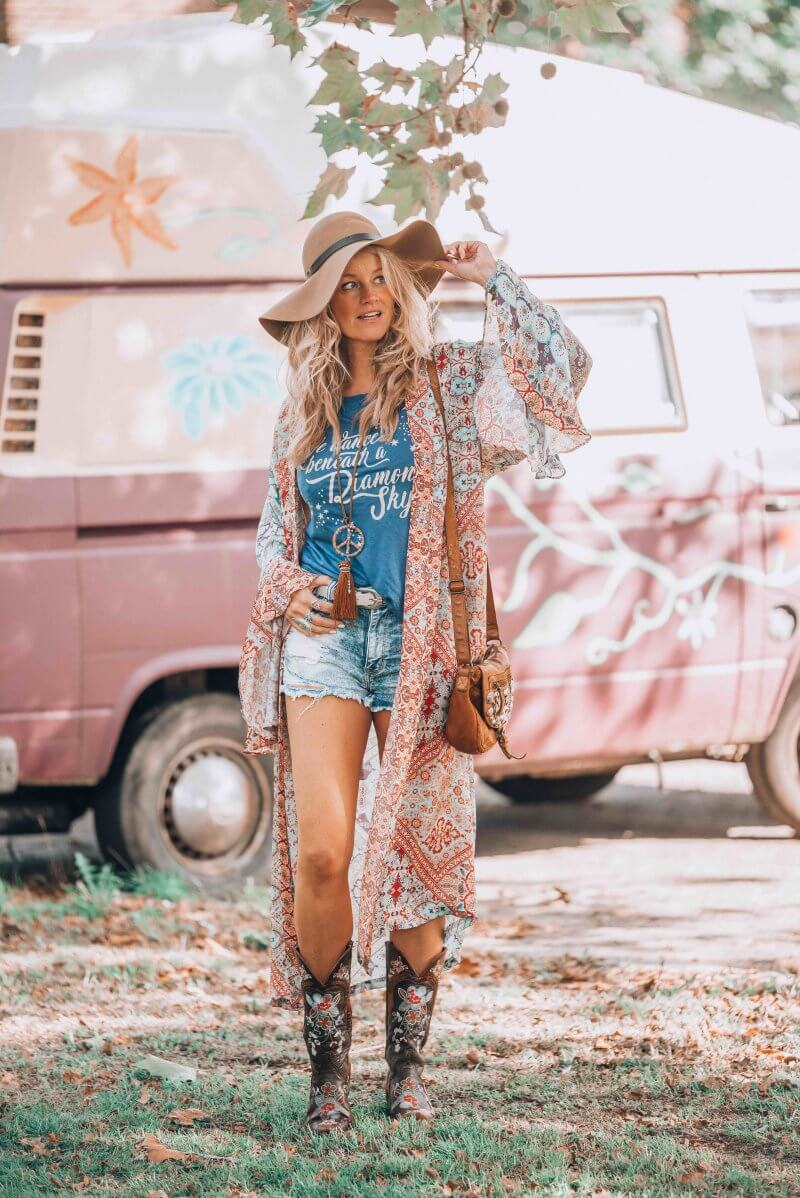 I'm still trying to convince my boyfriend that we absolutely need to buy a van like this and start traveling in Europe! No such luck yet. Maybe it's also a bit too much for me as I don't even know how to go camping! Shame on me.
We ended up having the greatest fun shooting this hippie chic look and maybe dream away just a little of adventures to come.
With love & light,
Yvon
Ps: Did you sign up for my weekly newsletter already? Click here for more
Thank you to the Blue Co team for working with me on this blog! And thank you for giving me the freedom to create my own bohemian style 🙂
Click here for the entire collection of Blue Co or follow them on Instagram