If you have been following me for a while, you know I try NOT to wear a coat for as long as possible. But with the weather changing rapidly there is no escaping. Ever for me. So without further ado my nine favorite bohemian winter coats (and some cardigans) I found for this season. Some vintage, some new, but all equally beautiful!
Bohemian winter coats to love
Go for long! Treat yourself to a long faux fur Mac coat or a corduroy trench coat. Perfect to style with a dress and it will still keep warm! If you're shopping online try
FreePeople
for some nice beauties.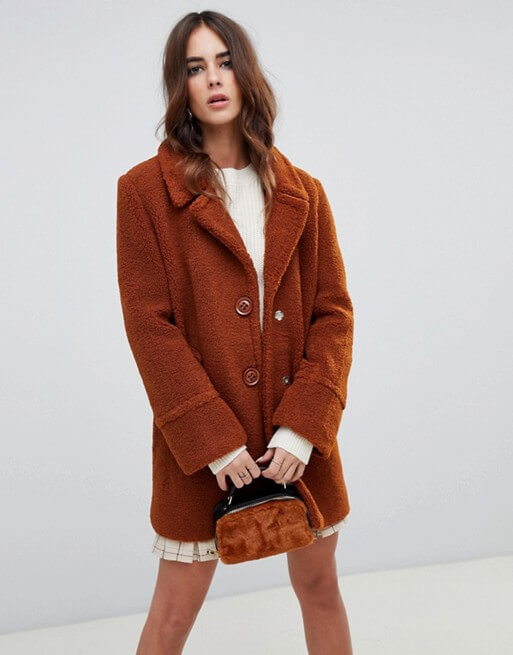 If you like a more wearable coat, but are also super comfortable, why not try a teddy. They come in every color this season and they fit like your softest sweater. This single-breasted coat comes from the latest collection of Asos.
If you are not ready yet to switch to a warm coat yet, why not try a long cardigan. I spotted so many beauties this season! They make a great alternative for those days when it's not too cold yet and they look super stylish.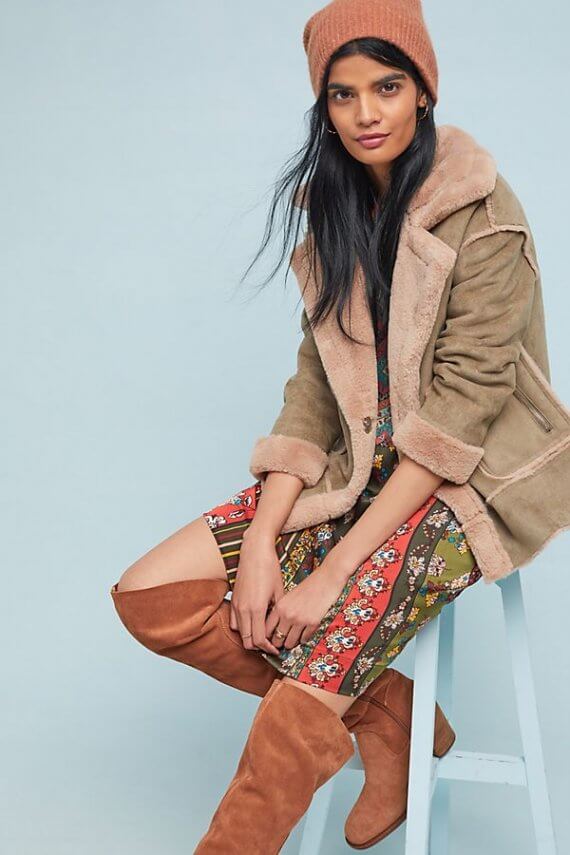 When it comes to cool winter coziness mixed with some off-duty style, this sherpa jacket is what you're looking for. It kind of reminds me of the old-school Afghan jackets from the '70s, but this coat has no leather or wool in it. Perfect if you prefer to go vegan. Shop the coat here
Vintage is, of course, a whole different story. If you like to go for a vintage-like me, you need a certain amount of luck when you go out shopping. It's usually just that one piece and is it the right size for you. But still, my favorite kind of coat for the winter is always a nice vintage one from the '70s. Store to try: Asos Marketplace, Sapphire & Sixpence, Rokit Vintage.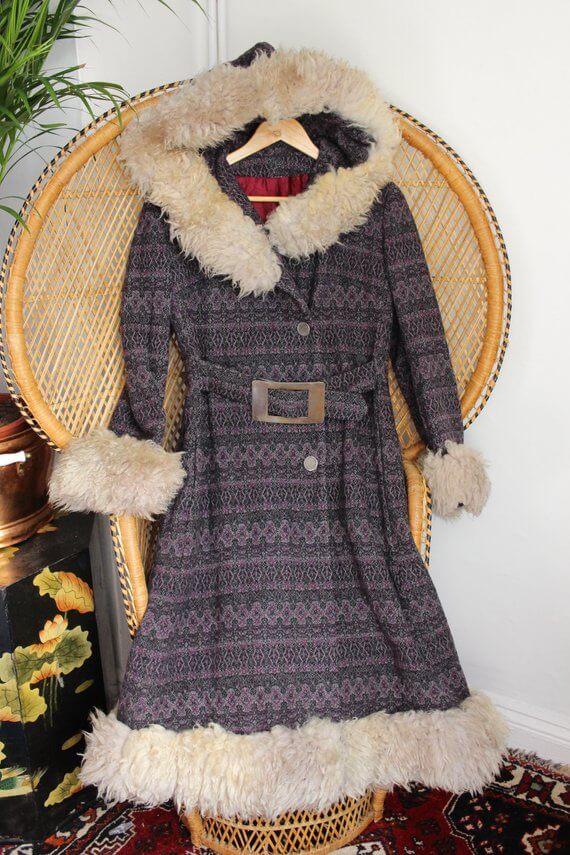 Did you pick your favorite bohemian winter coat already?
Have a beautiful day!
xoxo Yvon
Ps: don't forget to sign up for my weekly newsletter for more boho news!