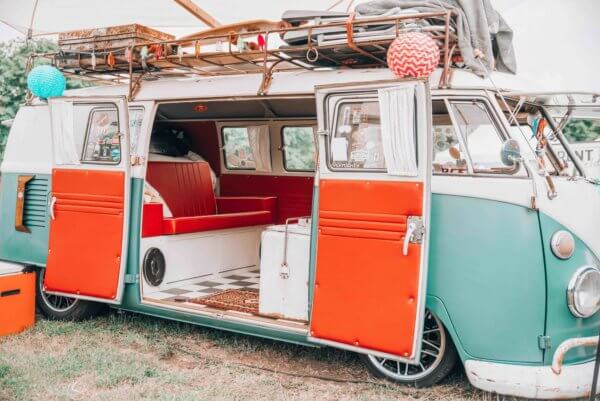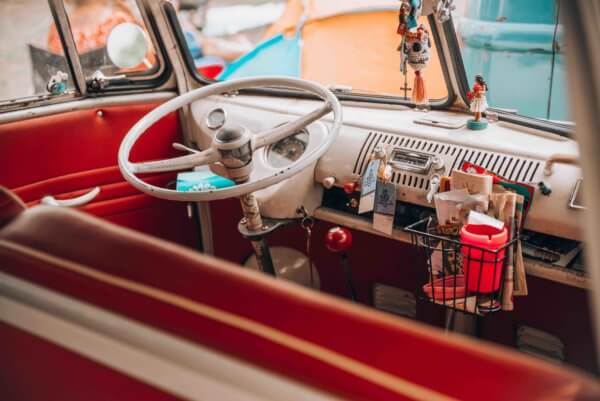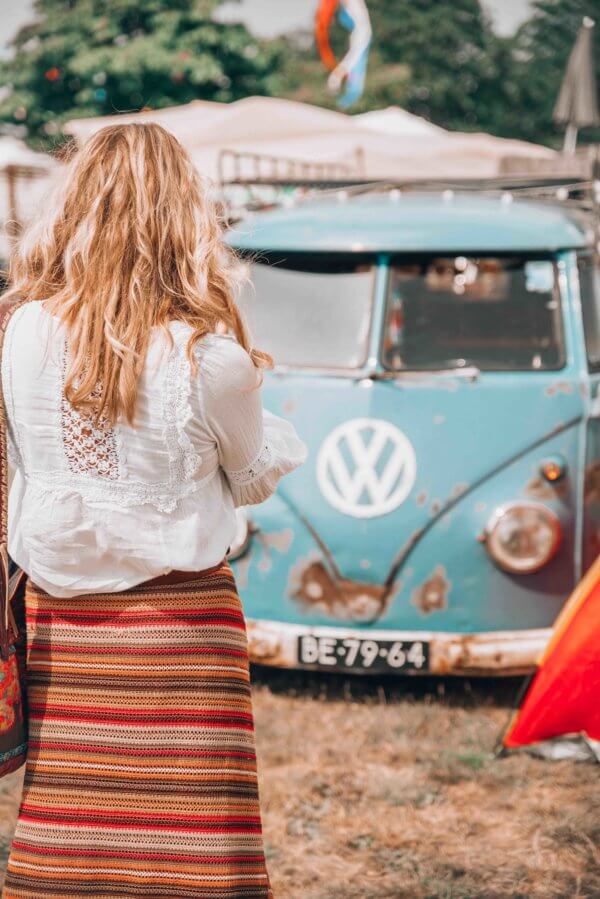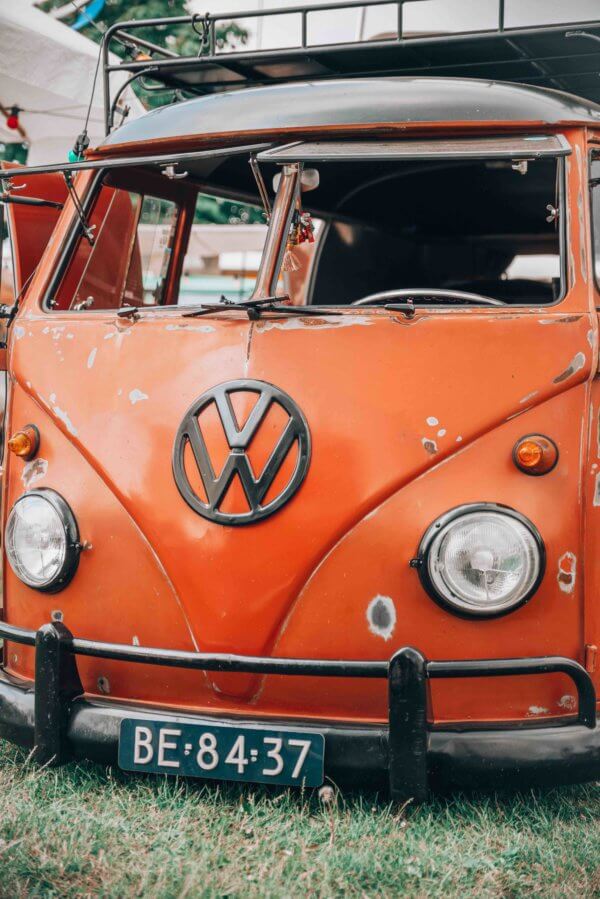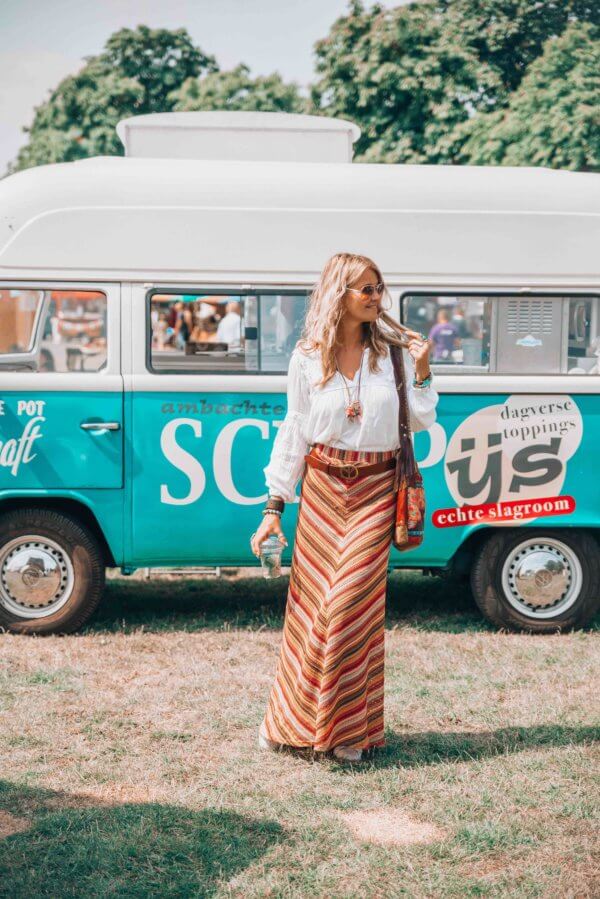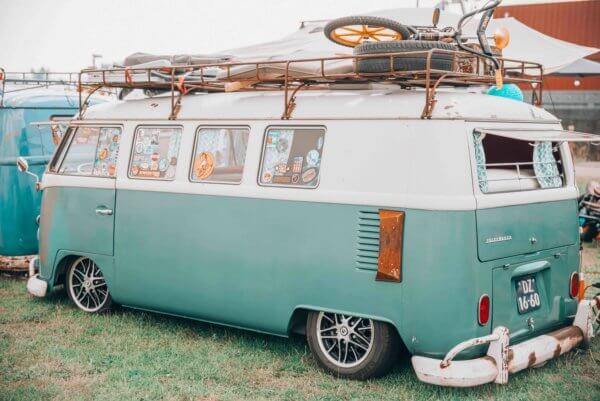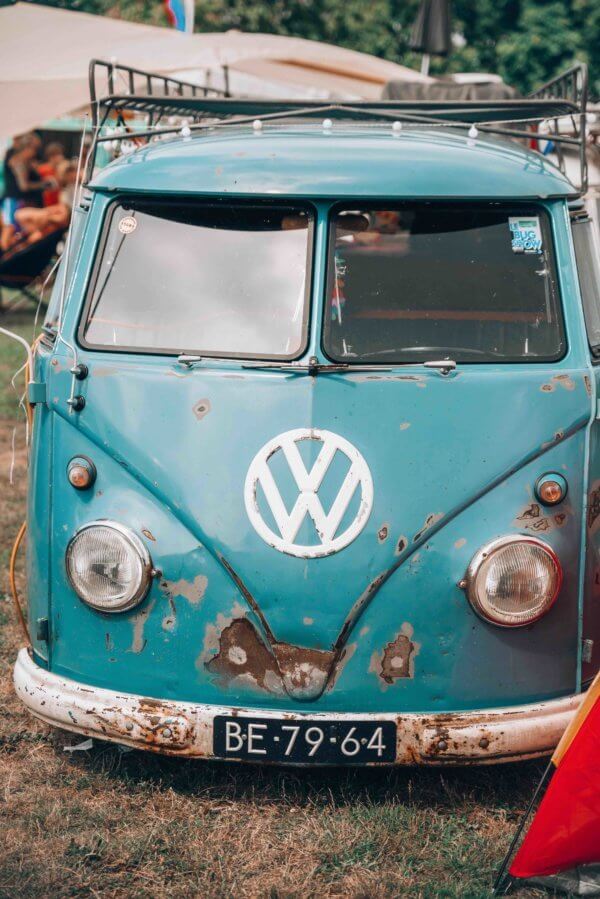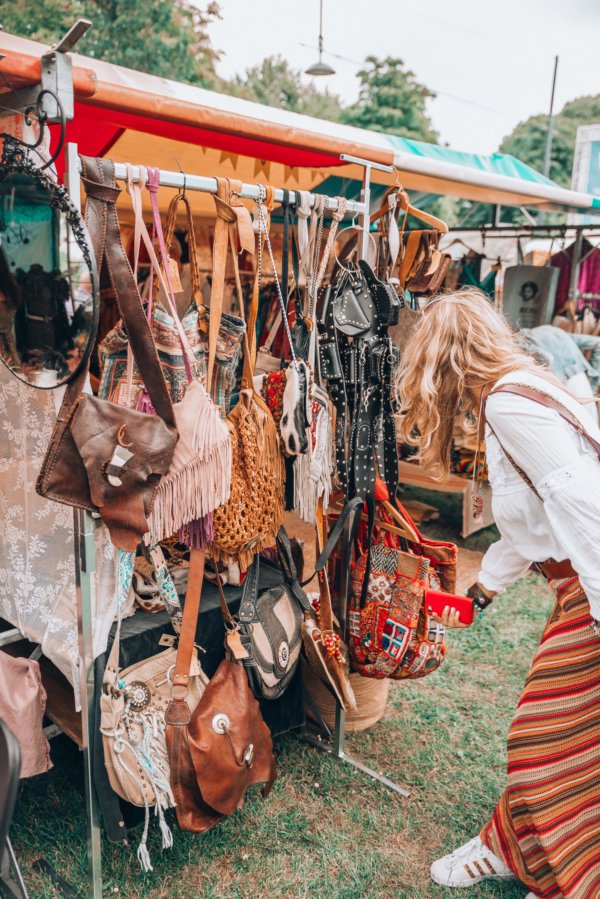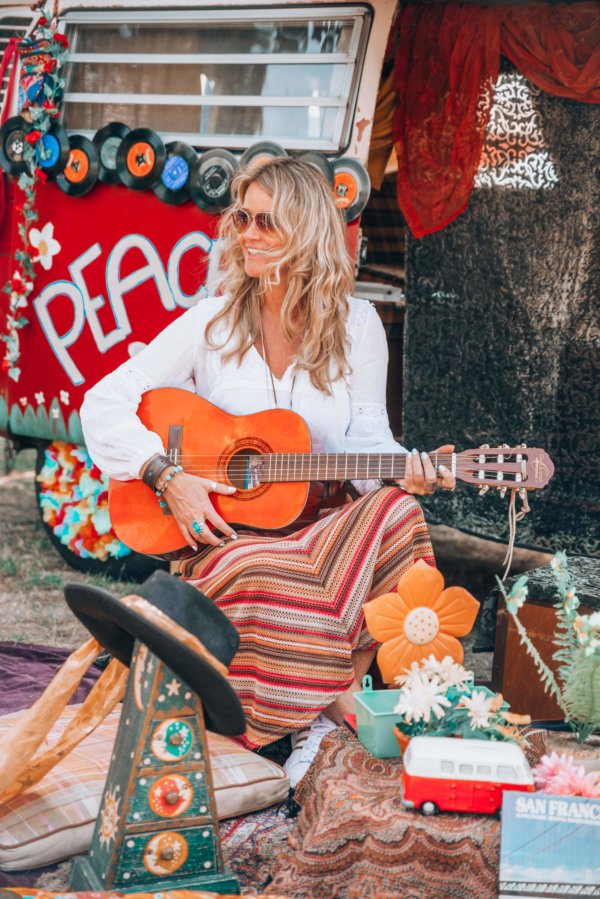 12 years ago the first hippie van festival was held in Gorichem at the river. So many years have past by since then and now it has become one of the most popular hippie festivals in the Netherlands. Unlike other summer festivals this festival has managed to keep a low profile, you can still visit it for free (until 19.00h) and most visitors are families and yes, a lot of hippies.
About those hippie vans
The main attraction are still the hundreds of old hippie vans that gather together around the festival fields. VW-busses in every color, old busses with flowers painted on them and even some vintage French fire assistant trucks from the 70s. If you love that 70s vibe, you will absolutely love this. For most of the hippie bus owners this is a very nice weekend as then can meet up with their fellow VW-bus owners and share experiences.
Feel free to wander around and ask if you can see the interior of the vans. Most owners are very proud of their hippie van and are more than willing to show and explain you everything. And don't forget to take pictures!
When is the festival held?
The hippie festival of Gorichem is held every year in the first weekend of July. On Fridays most vans are still coming in so the best days are Saturday and Sunday if you like to see them all. The entrance is free until 1900h. For the evening program on Friday and Saturday the fee is 7.50 euro.
Things to do
Besides all the beautiful van from the 70s, there are also numerous little shops you can visit. A lot of vintage and hippie clothing. If you have time drop byRosa as she has an amazing mix vintage bags you will love.  You can get your back massaged, get a henna tattoo or have you aura checked. Countless food truck are spread over the festival grounds so you don't need to go hungry. The music starts from 1 in the afternoon. Check for the entire list of artist here.
As mentioned before the vibe of this hippie van festival is very relaxed. I can't remember when was the last time I entered a festival without being strip searched. So just bring you own chair or blanket, sit down on the grass, listen to the music and just chill.
Are you crazy about these hippie van too? I've always dreamed about taking a road trip in one of these beauties! Maybe one day 🙂
With love & light,
Yvon
ps: don't forget to sign up for my weekly newsletter here for more boho inspiration