The most asked question I get nowadays; Are there things not to wear anymore when you are over 50? Of course, you can dress any which way you like! But I know that some of you worry that you are too old to look bohemian, or that you are not skinny enough to pull off a certain look. However, I strongly believe in dressing to your strengths, style personality, and body shape.
So, with 50 in the rearview mirror here are the 7 things I simply refuse to wear!
What not to wear over 50 and what I wear instead
The Bikini
Let's get real here. Having to suck in my belly and creating the wearest angles just to look skinny enough for the pictures is just not my style. Don't get me wrong. I still wear bikinis occasionally when I go to the beach with my friends and we make fun of our floppy arms and boobs spilling out. I just feel more comfortable in a one-piece nowadays without having to worry if I did or didn't work out 6 times last week. Because I didn't.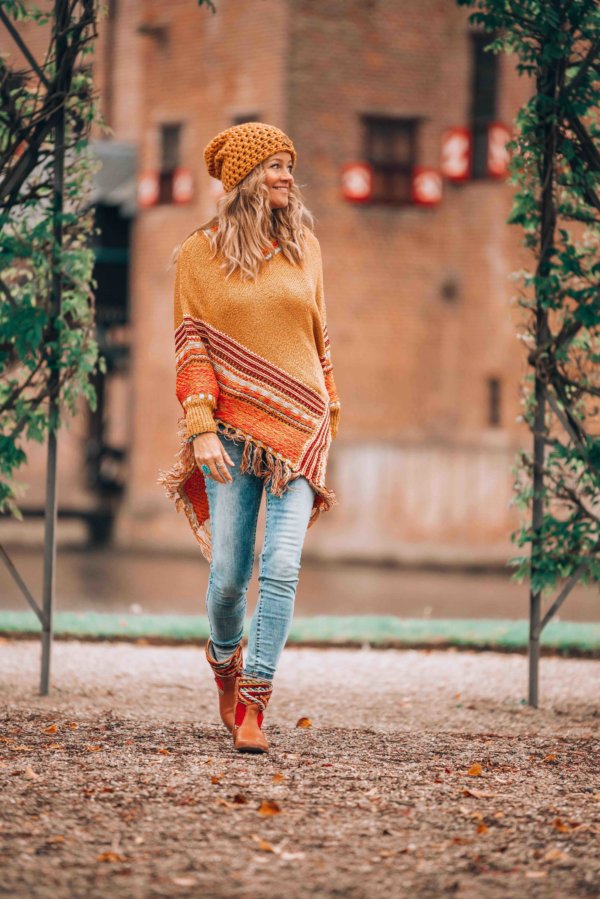 Crop tops
Let's be honest, these are just really trendy styles for teenagers, young women, and if you happen to be Michelle Obama. The days you could crack an egg on my abs are long gone and I have no intention to sob about that. I love how soft my body has become over the years and if that means not wearing a crop top then so be it. Instead, I love to wear vintage print t-shirts as long as they are not too tight and embroidered tunics and blouses.
Fur
Do I even need to explain this? Let me repeat this…do I even need to explain this? No matter what your age is. There are so many great faux fur options nowadays so leave the real fur where it belongs ok.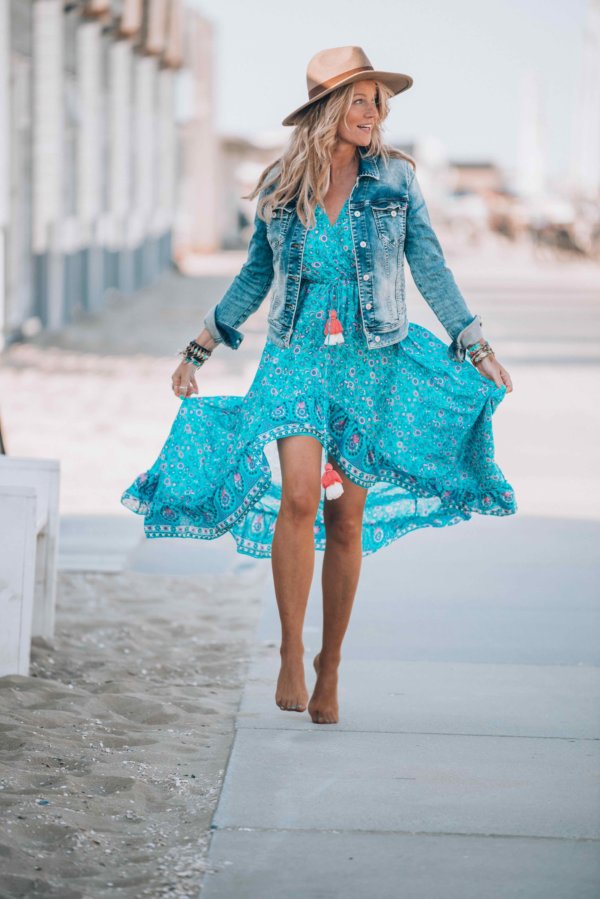 Anything without sleeves
Is it just me or is just no woman satisfied with her upper arms? Well, I know I'm not! No matter how hard I (try to) work out my arms will just never get toned or skinny. And the days to cry about are long gone. I simply don't have time for that and you probably don't have either. So instead I wear maxi dresses with a little sleeve or I style them with a cute jeans jacket or a faux leather jacket. Problem solved!
Baggy Jeans
This absolutely depends on your body type but baggy or oversized clothes just don't work for me. I was not gifted with a Kardashian body and with wearing baggy or boyfriend style jeans I just look like a walking stick. My favorite style is flare jeans which make your legs look like a million miles! I also love skinny jeans as long as they are not too skinny, high-waisted, and a lot of stretch, please!
Heels
It's hard to believe I would spend my airport life walking around in almost 3-inch heels! My feet would always be full of blisters and don't get me talking about the backache. Wearing killer heels are not necessary for you to feel sexy, and in fact, they are terrible for your feet, knees, and hips! Don't get me wrong. I love shoes and I work with a lot of shoe brands for my blog, but boots and sandals are just my favorite. Maybe it's because I am 50 now, but I just want to look stylish without the sacrifice.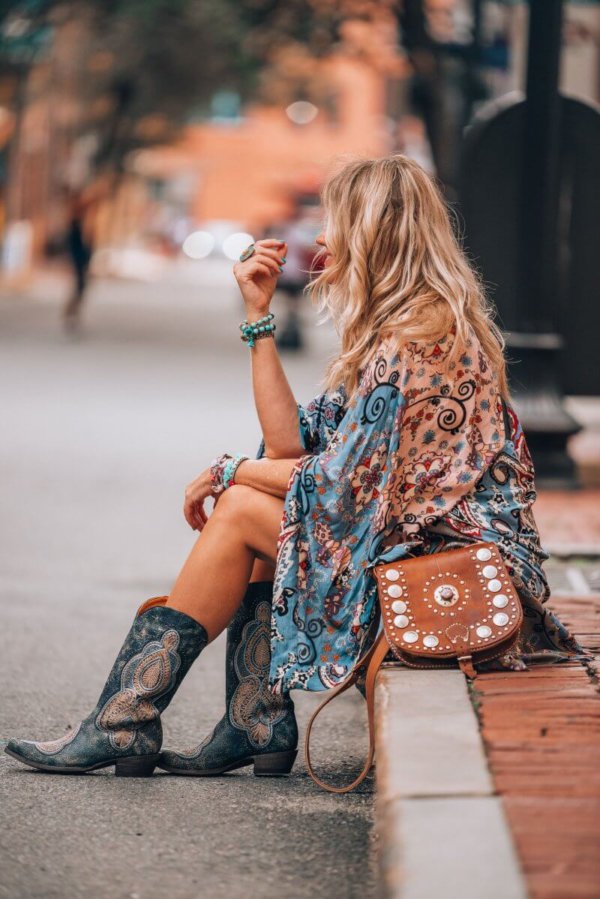 Neutral colors
I'm not saying you shouldn't wear any neutral colors, but you do want to avoid having your entire outfit be in one similar light, neutral color. Neutral colors, are, of course, ok, but try to mix them with a touch of color. Add some bright white for a more Ibiza style look, style it with an embellished jacket or mix your neutrals with a bold print skirt or accessories.  Personally I stay away from neutral colors as they always make me look like I'm ill. Golden browns, deep orange, earth tones with a touch of turquoise are what you will find most in my wardrobe! Growing older doesn't mean you have to blend into a field of onions! Don't be afraid to mix colors and don't be afraid to stand out!
Take it from an expert ( no I'm not!)
For me growing older makes it much easier to make fashion choices that simply fit me the best. I am well aware of what I love about my body and the things I love a little less, but I always focus on the best parts. Don't get me wrong, I love my body and all my imperfections! And so should YOU! Don't just follow trends but focus on what makes you feel good. If you can still walk those killer heels and pull off a mini skirt then please do! This is just my personal list of things I simply don't like to wear anymore and I would love to know your tips on what you love to wear and feel comfortable in! Feel free to drop me a comment below!
With love & light,
Yvon