The Best Bohemian Bloggers to follow
It has been over a year since the last list of favorite bohemian bloggers so time for an update! Some girls are still on the list, others have changed their style completely turning away from boho. These fab girls  (in random order) have created their own unique style all with a bohemian touch of course. Get inspired!
And last but not least one of my latest inspirations. The gorgeous Celine from Switzerland.  This French-speaking beauty first started out with her own jewelry store and decided to take up blogging only recently. With her love for travel, Celine has visited the most beautiful places together with her Instagram husband.  They have their own little van to travel around in sharing their adventures with us. You will not find her in overprized sponsored hotels. Maybe that's why I appreciated her the most. Celine refused to be called ' an influencer' as she simply doesn't want to be an over-polished girl. She is one of the most real girls you will find on Instagram!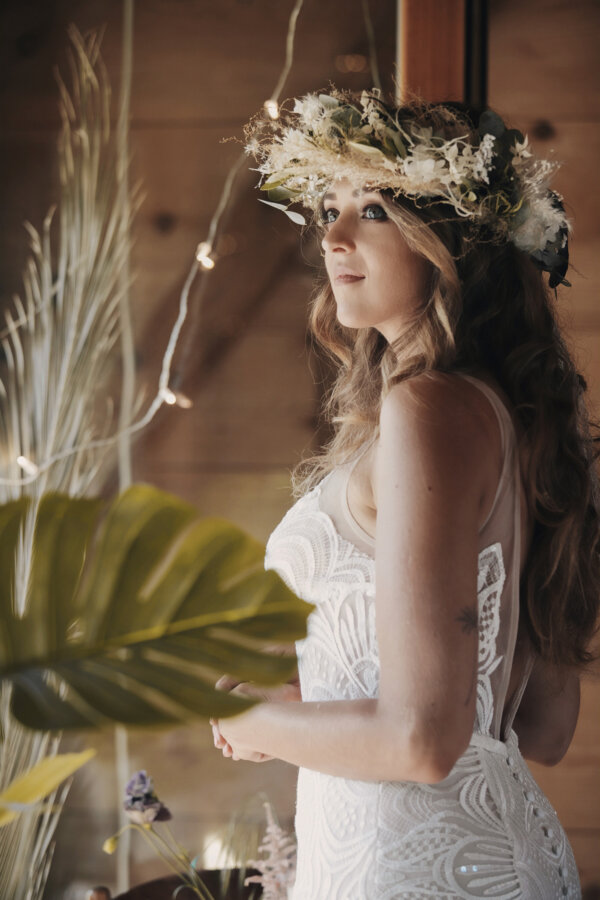 Also known from her blog Styled Avenue this 26-year-old Salt Lake City girl is one happy hippie girl. With her amazing hair ( she was voted Best Hair by Cosmopolitan!) and her golden tan, Megan is a great inspiration. Her Instagram pictures are always to die for and to share in her success you can now also shop her presets! Follow this girl on Instagram here.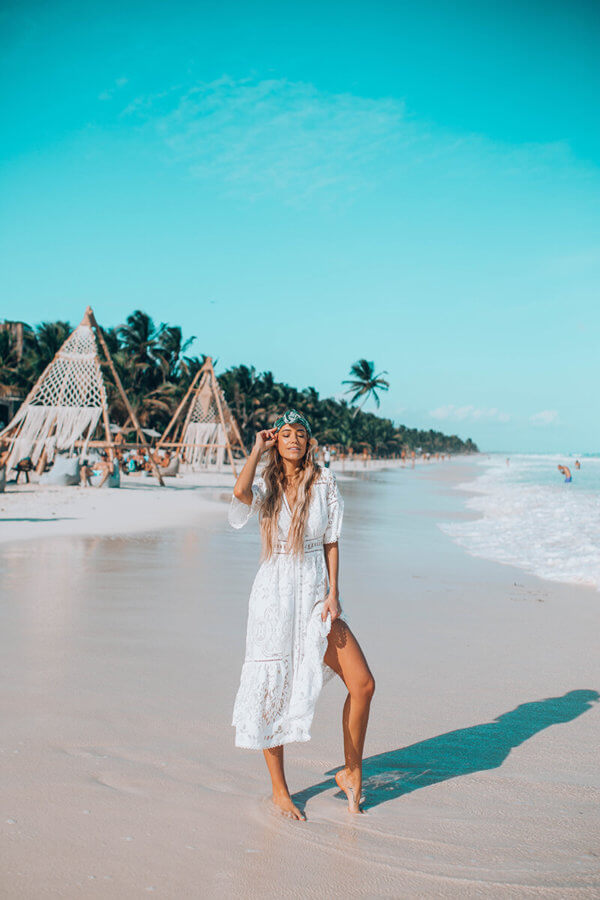 The beautiful Australian blonde is one of Spell Designs' favorite muses. Bases in Byron Bay Lisa is all about the beach, boho, and clean living. Just a few weeks ago Lisa became the mother of a beautiful baby girl called Gigi. Don't forget to follow her new family life on Instagram here.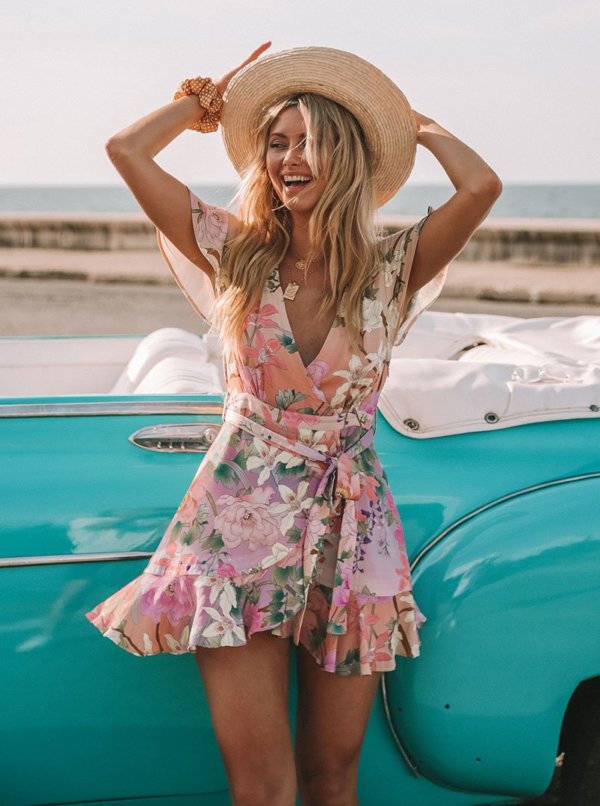 The beautiful Sara is one of my latest inspirations on the blog. Mixing her boho, indie, and western-style she has created her own unique look. Maybe that's what makes her stand out so much. Her pictures are so vibrant I can't wait till she brings out her own presets! Follow Sarah here.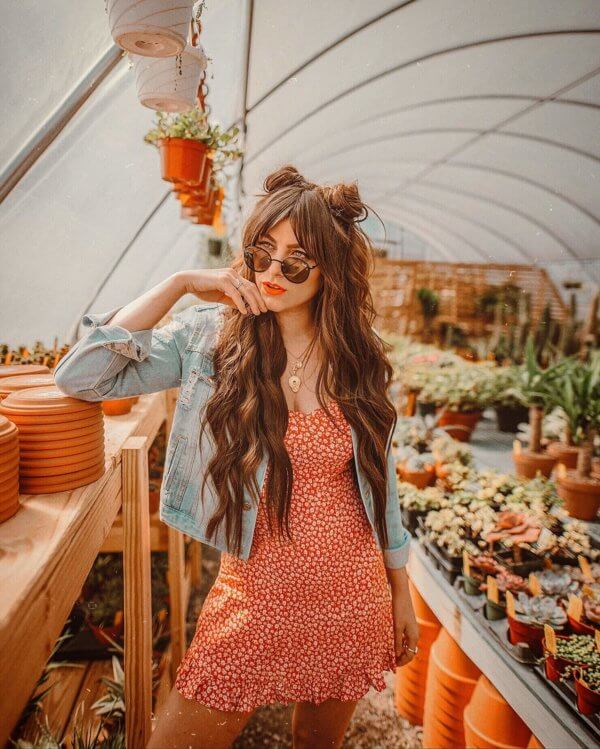 Beach beauty Halley Elefante is one of the funniest and real persons you can find on social media. This Oahu based blonde with her amazing hair lives the ultimate Instagram dream. Don't expect any overstyled pictures or heavy pimped outfits. Halley is staying just the way she is and maybe that's the secret of her success. With over 580k followers this is one not to miss! Follow Halley and her crazy adventures here.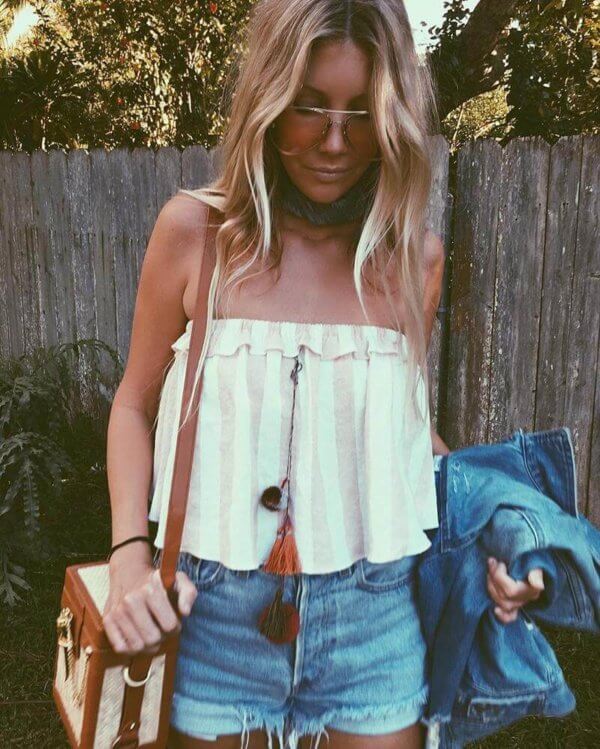 Audrie began posting on Instagram a little over 4 years ago showing her Southern California lifestyle. With her free interpretation of boho and street style, she has created a very unique style. With her great sense of humor, her lovely dog, and the greatest Instagram husband ever she is the one to follow. Check out her blog or on her YouTube channel.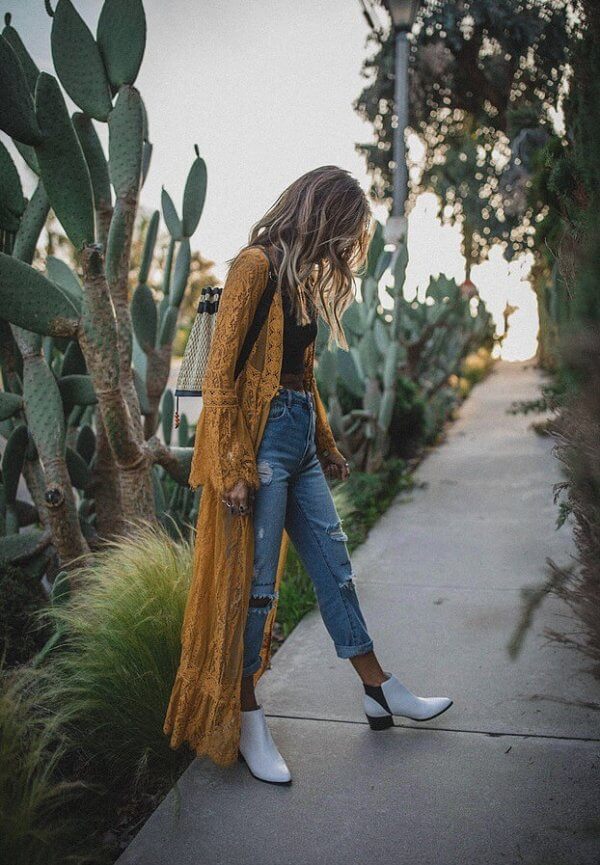 Meet Sarah, a beautiful surf girl living in a little surf town on Australia's East Coast called Byron Bay. Her biggest passion is to travel and her blog and Instagram are a such great source of inspiration. Sarah explores every corner of the world in the most amazing outfits of course. 415K followers on Instagram and still growing this is a girl you don't want to miss!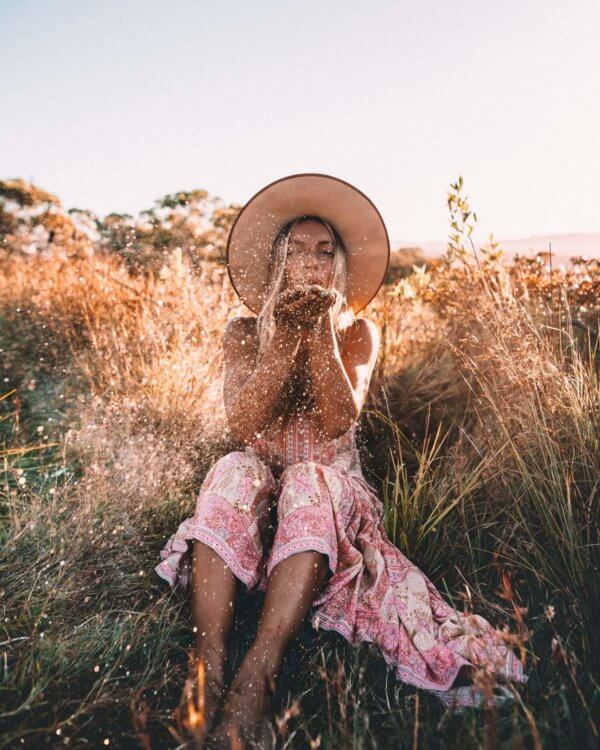 Another one of my favorites from Australia is the lovely Elise Cook. She travels the road together with her husband in a pink VW-hippie van showing us the most beautiful spots of Australia. Total freedom, hippie vibes, and a gorgeous smile. One of Spell Designs' favorite muses and soon-to-be mum! Follow Elise on the blog here.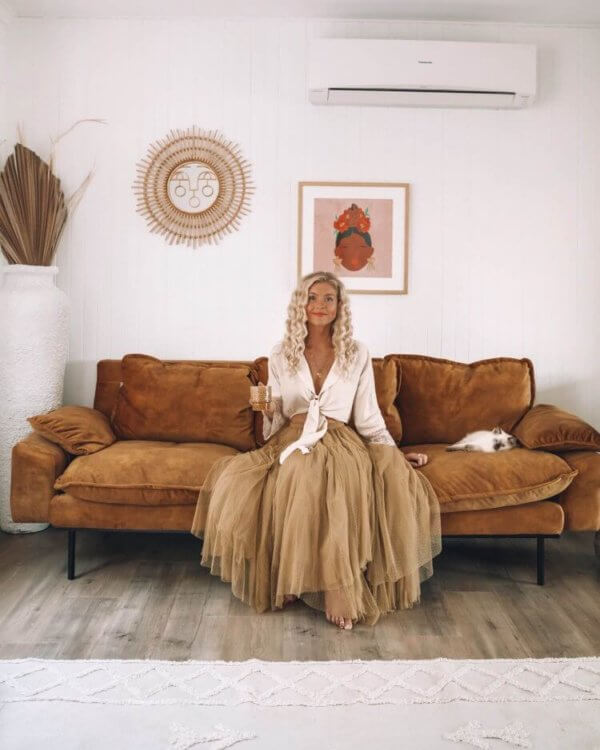 Sara Louise Waiste is a Brighton-based fashion and lifestyle blogger. Her love for vintage and the 70's has turned her into a true fashion icon. Not only she has a very successful blog but she also runs her own vintage store online!  Mum to the sweetest dog. For more on her vintage click here.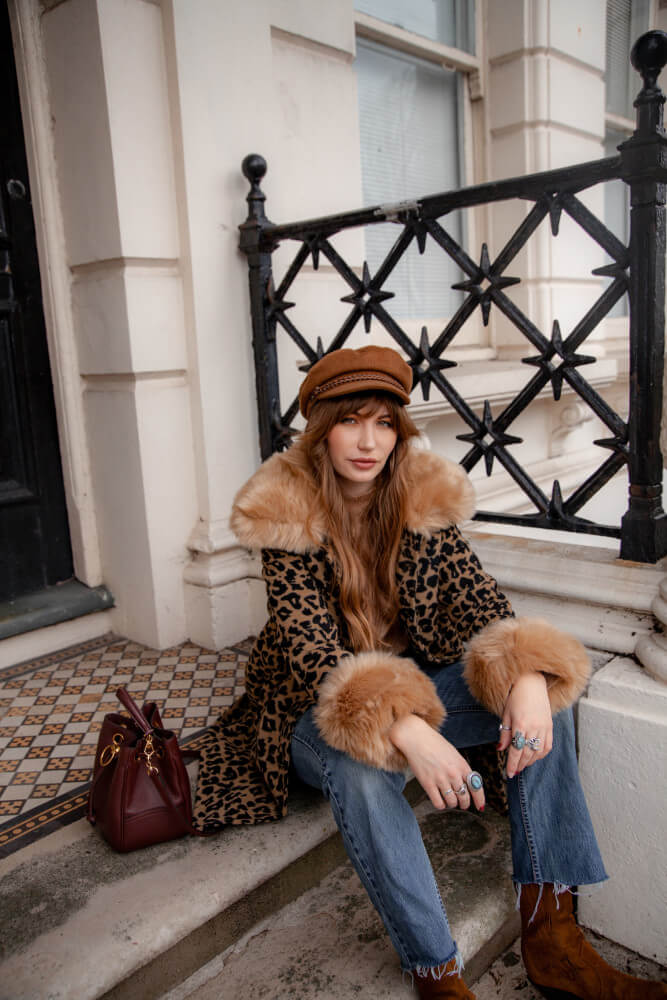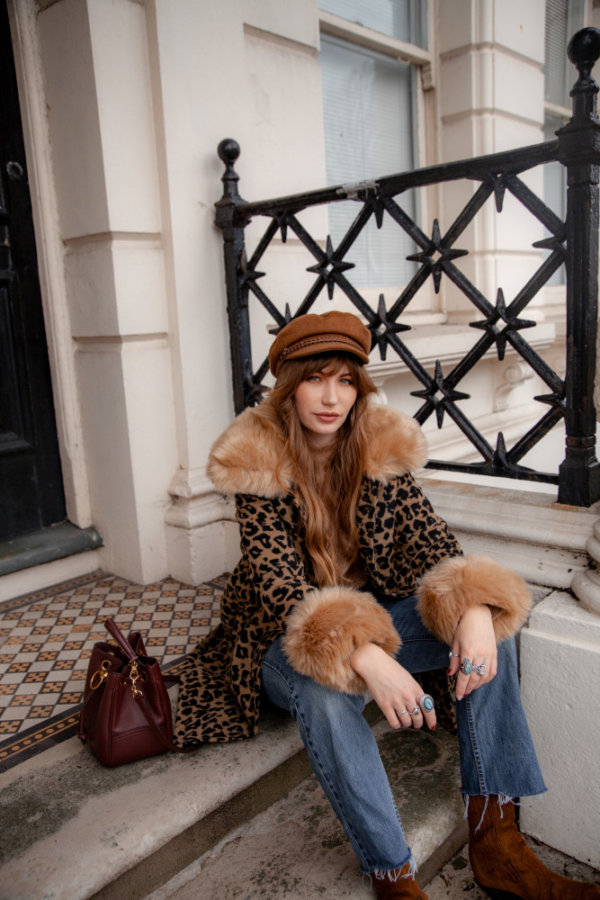 If you love the 70's and that real retro vibe you're gonna love Rosemary! Together with her husband, she lives in an RV from where she makes the most amazing pictures and Stories for her Instagram. And if she is not busy photographing you will probably find her roller-skating into the sunset. Rosemary recently opened her own little online shop where you can buy her style!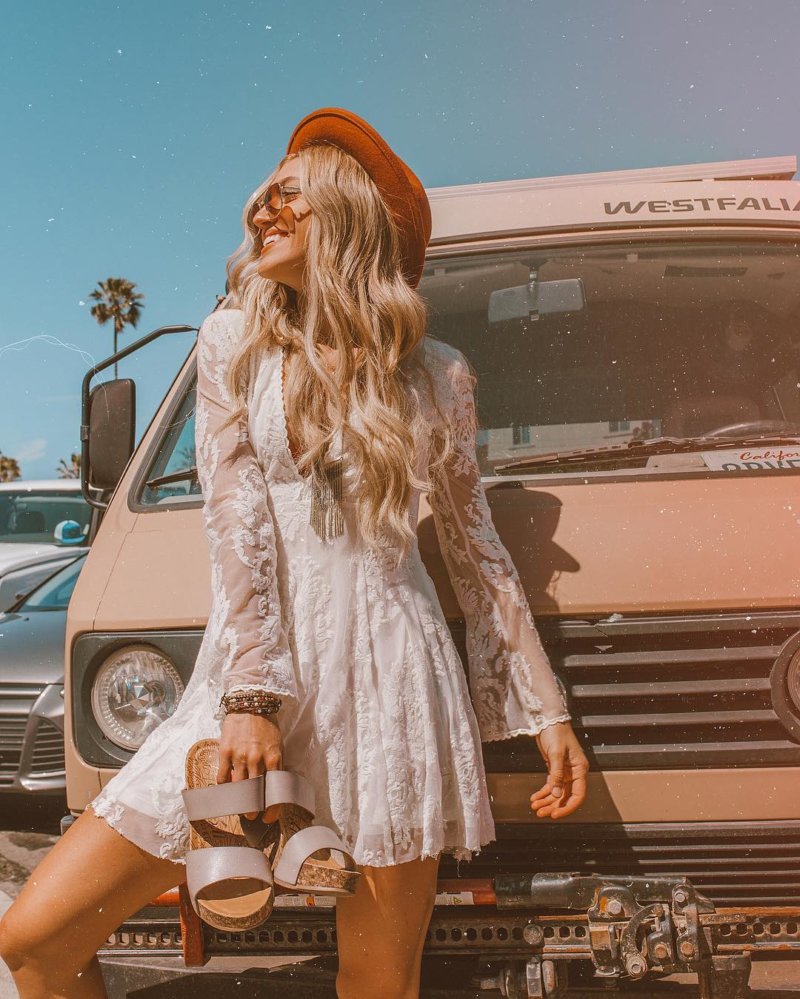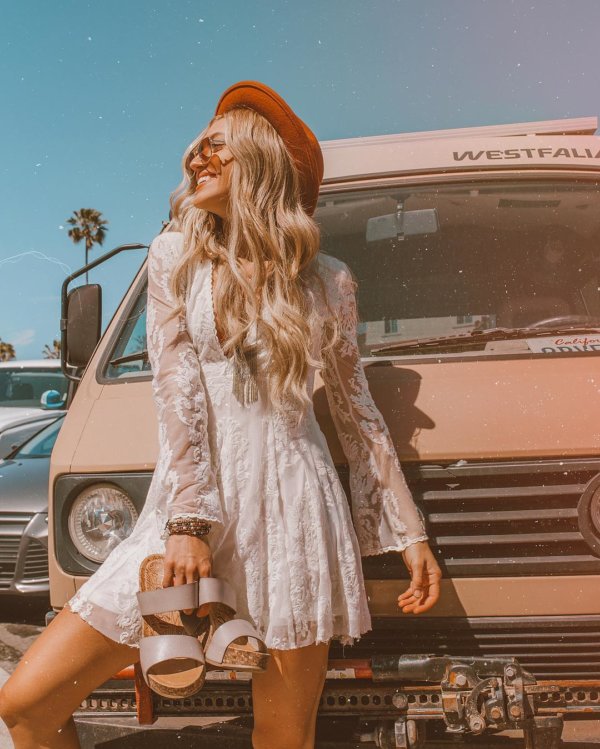 And last but not least! I thought long about adding myself to the list, but since I got voted in the top 30 of best boho bloggers I thought it was about time! I've been working on Ibizabohogirl for almost 5 years now with more than 310k followers and still loving every minute of it. Thanks for joining me on this crazy journey and for your support.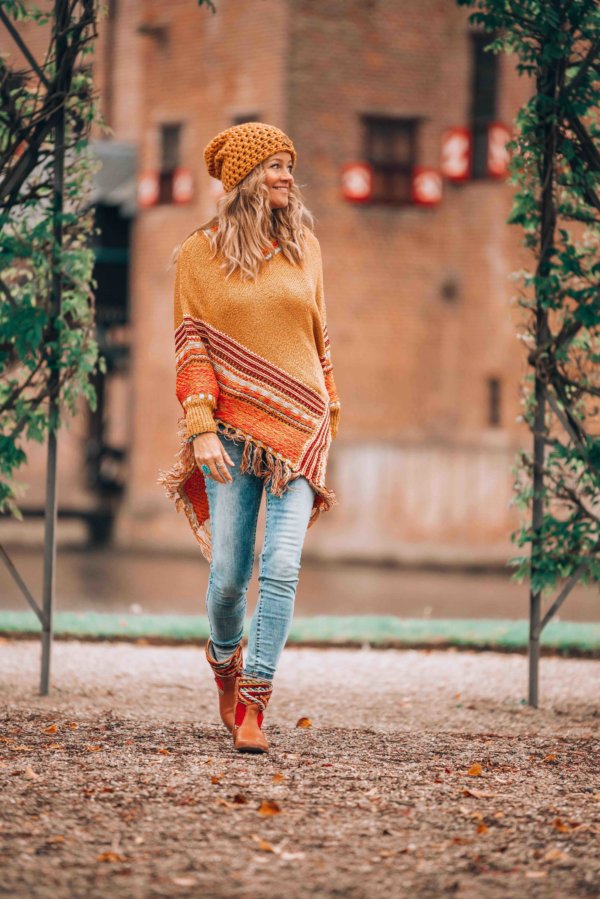 I hope you liked my update for Bohemian Bloggers! Let me know who your favorite Insta girl is so I can add her to the list!
With love & light,
Yvon
btw, if you want to get my exclusive newsletter, sign up here